Customer reviews for this vehicle
Solstice Campers are great value for the money. The camper is well equipped (table, stove, chairs and utensils), and it all fits into a small camper that is easy to drive. There was plenty of sleeping space and enough storage for our two small carry on
bags. This camper was perfect for our needs.
Mary-lynn rented this vehicle on 03. Aug 2019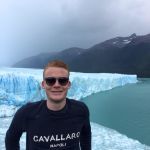 Solstice Campers is in my opinion a very reliable rental company, they were very helpfull and they will provide a very fair solution if you have some issue like we had.
Sander rented this vehicle on 09. Jul 2019
It was wonderful! Room enough for the two of us, easy pick up and drop off, and having the chairs, sleeping bags, blankets, dish ware provided was absolutely fantastic!
Hayley rented this vehicle on 07. Jul 2019