Customer reviews for this vehicle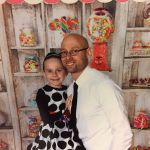 I had a wonderful experience with Solstice Campers. They are an excellent company and very easy to work with. They communicated with me very quickly when I had questions. I highly recommend this company!
David rented this vehicle on 07. Oct 2019
Everything went smooth
Svitlana rented this vehicle on 04. Sep 2019
We had an excellent experience with Solstice Campers. Our campervan had everything we needed and was easy to pick up and find. It was clean and comfortable, very cozy too! It made our trip to Iceland unforgettable.
Alannah rented this vehicle on 21. Aug 2019