Customer reviews for this vehicle
We had an excellent experience even thought the duster we initially rented started to get some issues with the 4wd system. After a quick call and mail they decided it would be fit to replace the car with an even more rugged kia sportsage which proved
to be a seriously good car. I would recommend anyone to maybe leave the duster for what it is and go with something a bit more capable (like the sportage)
Bram rented this vehicle on 04. Mar 2020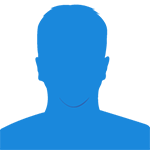 Our experience with Lagoon car rental was great! The staff were super nice and attentive. In fact, they were easily reachable by email whenever I needed them. The car we originally rented had been damaged by a previous renter so we had to settle for
a car that was two years older. They gave us a router (we didn't use) for free. The Dacia Duster was amazing! We felt safe with the studded tires that we gave a workout to since the weather was very snowy. I am very thankful to have had such a great experience with Lagoon. I would use them again if I am ever lucky enough to return to the beautiful land of Iceland! I also loved the "Iceland 101" booklet that Northbound gave us online. I printed it and both my husband and I read it. Lots of useful information! We even brought it with us on our trip!
rented this vehicle on 27. Feb 2020
Everything went smooth. Good price, great service.
Ruben rented this vehicle on 25. Dec 2019