Customer reviews for this vehicle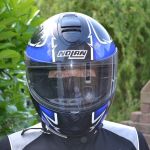 Sehr günstiger Preis für einen (alten, aber gut funktionierenden) Geländewagen. Sehr schnelle Hilfe, als einmal (meine eigene Schuld) die Batterie leer war. Ein Mitarbeiter hat einige Telefonate geführt und nach einer halben Stunde kam jemand und
hat mir Starthilfe gegeben. Übernahme und Abgabe des Fahrzeugs ohne lange Wartezeiten und ohne Probleme. Beschädigungen am Wagen wurden bei der Übernahme vermerkt.
Gabriela rented this vehicle on 26. May 2019
Great service, pick up from the airport was prompt, setting up and getting the rental was quick and easy, honest details when going through the insurance options etc, all questions via email answered quickly. I would highly recommend!!
Cameron rented this vehicle on 28. Apr 2019
Car was great same as jurney. Thanks
Mateusz rented this vehicle on 26. Apr 2019