Customer reviews for this vehicle
Nice friendly staff, patient enough to explain everything. I accidentally booked an old car, didn't see clearly in the website I could upgrade to a newer one, but the car seems fine.
Aisa rented this vehicle on 28. Nov 2019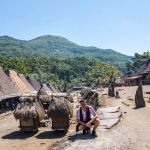 Excellent, this car was perfect to our needs, it was in a good status, and we haven't any problem in Iceland road's.
David rented this vehicle on 19. Nov 2019
The 4x4 that I rented was 300000 km. It was in very good condition and we had no problem. The arrival at the airport was very well organized. Thank you!
Alice rented this vehicle on 18. Nov 2019