Customer reviews for this vehicle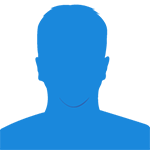 The car was really great for our journey around Iceland. The price is affordable and competitive regarding the quality of the car. The service was excellent and I recommend to rent car with Northbound! Antoine
rented this vehicle on 14. Aug 2020
I was a bit worried about using Blue Car rental for our two week Iceland adventure, but it turned out to be a good decision. I'd originally booked with one of the big hire companies, but was tempted to switch to Blue when I saw their price was over £300
cheaper for the same car. Separately, I took out excess cover with an insurance company, just to be safe (around £40 for annual cover - why haven't I done this before?!!). When I picked up the car we were upgraded from a Dacia Duster to a Nissan Quashqai. There was no hard sell on extra cover when I told them I had my own, and the process was very quick. Our bags barely fit in the car (3 young kids means a lot of stuff) but a guy came out and helped - he suggested taking out the two base boards in the boot, which meant we could just about fit everything in, and we were away. After two weeks we returned the car. I was told to leave the keys on a desk and I would receive a condition report on the car. I was slightly worried as we had left it in a bit of a muddy, crisp-crumbed state inside and out but the report came back an hour or so later via email saying everything was fine. So overall an excellent company that I can highly recommend. I don't usually write long reviews like this but I wanted to reassure those - like myself - who agonise over car hire decisions (endless scrolling through tripadvisor!) that this company is legit and, in my experience, offer an excellent service.
James rented this vehicle on 03. Aug 2020
Blue car rental were very easy to deal with and had the best offer I could find on the market. If they have more cars, they also seem very flexible if you want to change it.
Andreea rented this vehicle on 03. Aug 2020