Аренда автомобилей в Исландии
Лучшие цены на аренду автомобилей в Исландии
Получить наилучшие результаты
Поиск и сравнение самых низких цен на аренду автомобилей из самых лучших Аренда автомобилей в Исландии.
Нет скрытых платежей
Никаких скрытых или дополнительных сборов. Бесплатная отмена бронирования. Включая страхование CDW.
Как можно проще
Простой процесс бронирования с мгновенным подтверждением и наличием выбранного Вами автомобиля напрокат в Исландии.
Встреча возможна в международном аэропорту Рейкьявика и Кефлавика!
Трансфер от аэропорта, отеля и офиса проката автомобилей.
Отзывы из Интернета
Что люди говорят о нас
Мы гордимся нашими стандартами качества и обслуживания, и эти стандарты находят свое отражение в том, что о нас говорят наши пользователи. Забронируйте автомобиль напрокат или однодневный тур с компанией Northbound и будьте уверены, что сильная команда консультантов по туризму готова ответить на любые ваши вопросы или проблемы как до, так и после вашего приключения.
8.000+ from verified customers
Quick help
What type of Car is best for Iceland?
Iceland is a bigger place than many travelers realize and the Icelandic weather is about as random as it gets. What type of car hire you need ultimately falls down to when you're traveling to Iceland and where you need that rental car to take you.
In winter, it might be ideal to rent a 4x4 car in case that Iceland gets blanketed with snow while you're here. Some areas around the ring road get more snowfall than others, so having a 4x4 vehicle with decent ground clearance can make a huge difference when traversing through snow-covered roads.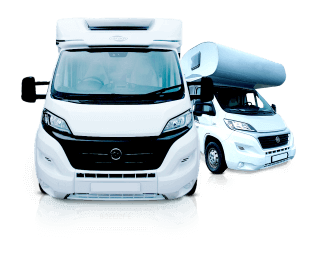 In summer, a 4x4 car is only needed if you intend to head to the highlands for some adventure on the Icelandic F-roads. These roads are rougher than the ones found along the ring road and often require you to cross rivers, making them accessible only to 4x4 vehicles.
If you only intend to drive the ring road around Iceland, making stops at the popular attractions found along the way, then a perfectly suitable option might be a small economy car rental or anything else a bit friendlier to your budget.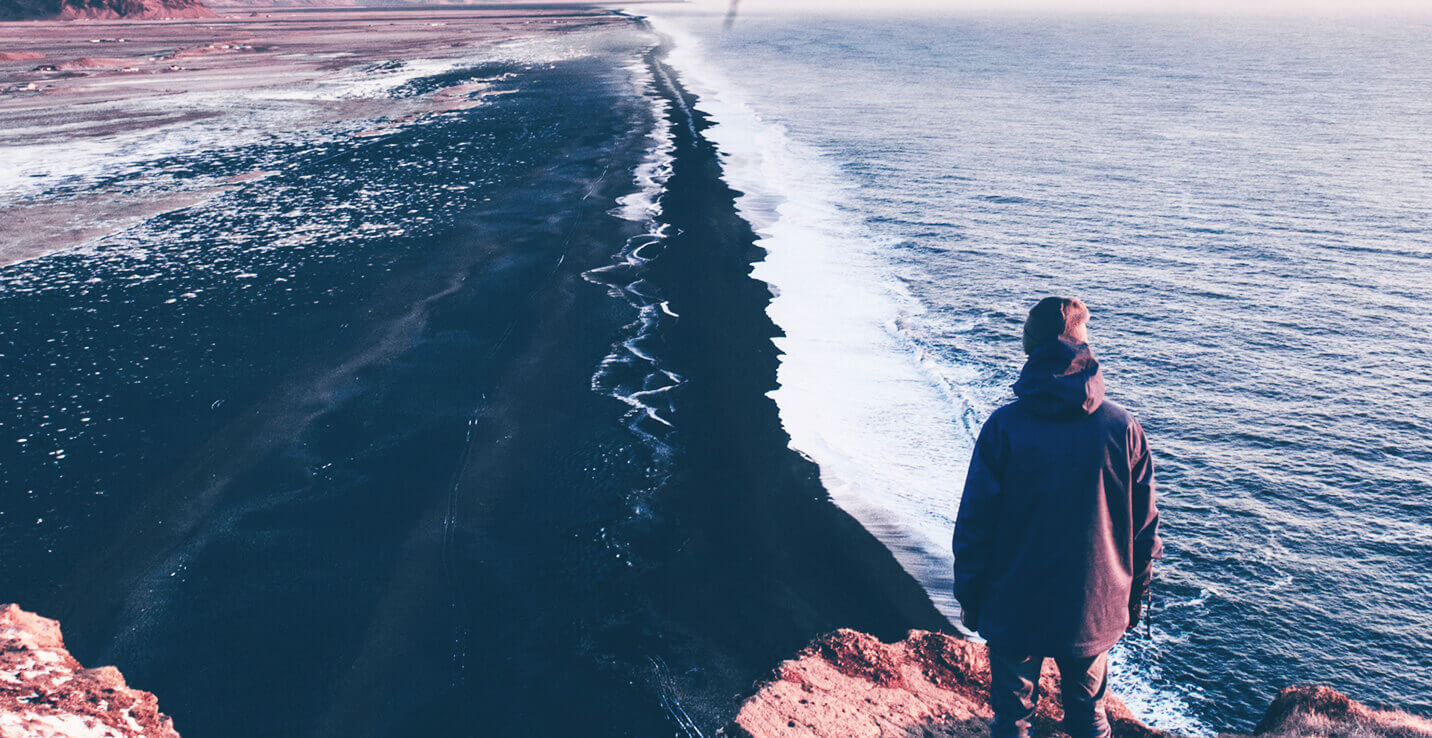 Why Northbound?
We're not the biggest, but we are the best
Northbound is one of the largest marketplaces for rental cars in Iceland, with over 300 curated options for you to choose from and over 6.000 verified reviews to help your decision. Our best price guarantee will ensure you will always get the best prices from the car rental and we do not add any fees on top of that price.
Best Service Guaranteed
We believe in forming long-term relationships with our users, which is why we only partner with local Iceland car rentals that provide the best possible service. From beginning to end, your journey shall be spectacular.
Easy to Use
The Northbound platform is designed by us from the ground up with user experience in mind so that you may find everything you need to assemble the perfect holiday in Iceland with the simple click of a button. Your Iceland rental car is waiting.
Instant Confirmation
All bookings are reserved and confirmed immediately, leaving you with peace of mind and security in knowing that your Icelandic journey is waiting for you to arrive as you rent a car or book a tour in Iceland.
Отзывы о реальных клиентах
Наш клиент письменные отзывы
Компании по аренде автомобилей в Исландии может быть невероятно отличается друг от друга, поэтому чтение обзоров и слышать, что другие должны сказать о них, вероятно, самое важное, что вы будете делать, прежде чем вы осесть на автомобиль. Посетите наш центр рецензирования, чтобы сравнить более 7000 отзывов от проверенных путешественников. 
Отзывы об аренде автомобилей
Outstanding!

Rented a 4x4 in April 2021

For a fairly high mileage, older car, it was in very good condition. It served our purposes very well. I could find cheaper cars and newer cars to rent online, but Northbound offered the best overall value of car quality and price. Also, the people a...

Outstanding!

Rented a 4x4 in December 2020

Hey the Dacia duster used was just perfect for us, Clean, comfortable easy to drive and cheap! I need to rent a car once a month in Reykjavik so I will do it with Northbound again! Thank you

Perfect!

Rented a 4x4 in October 2020

The Suzuki Vitara 4x4 was excellent, a comfortable car suitable for Iceland's gravel roads. Of course, you cannot cross rivers, but I guess that's not allowed with any rental car for obvious reasons.
The people at Northbound are very friendly...

Outstanding!

Rented a 4x4 in September 2020

We had a great experience with Northbound and Fara, no complaints!

Perfect!

Rented a camper in October 2020

it was mazing the experience with northbound nordic car rental campers!im living in iceland and always I thought to do that with a camper, and this car for two person its enough for 10 days , you can do it with other camper bigger than Dacia but with...

Perfect!

Rented a 4x4 in September 2020

We were upgraded by northern lights Free of charge to a Suzuki gran vitara. The car and service from northern lights was fantastic. Northbound were great throughout at arranging our car rental, including accommodating changes at last minute to suit a...

Outstanding!

Rented a 4x4 in September 2020

Free upgrade for Hyundai Tucson. Thank you!
Come again twice next year and will book a car from northbound. Sorry about some changings before because of canceled flights. Hope you will come through this bad times and wish you many new bookings...

Perfect!

Rented a 4x4 in August 2020

The car rental process and experience from Northbound/MyCar was the best I have had. The Northbound website is super clear and modifying bookings is quick and easy via the personal account. The whole process+website design makes you feel relieved, wh...

Outstanding!

Rented a 4x4 in August 2020

Excellent experience! Best prices, easy booking and handover processes, friendly people. The car was in a very good condition and we did not have any issues during our entire stay. Thank you for everything! Next time we come to Iceland we will surely...

Outstanding!

Rented a 4x4 in July 2020

I used the services of Northbound by renting from Lava Car Rental for my trip to Iceland.
I strongly recommend their services for the value for money and they are very serious. I rented a dacia duster in very good condition much cheaper than w...
Сравнение цен на прокат автомобилей в Исландии
What to know before renting a car in Iceland
There are a lot of things to keep in mind before booking your rental car like; what insurances to purchase, which car rental to choose, what type of car is ideal, the pick-up procedures available, which reviews to trust and all the things you should familiarize yourself with.
Часто задаваемые вопросы
A few tips on driving in Iceland on any type of vehicle
Where can I pick up my rental car?

Normally, you can pick up your car hire at your hotel in Keflavik or Reykjavik, get it directly from the car rental office or have it delivered to you right at KEF Airport when you arrive.

What are the best car rentals in Iceland?

In 2017, we chose Lava Car Rental as our Car Rental of the Year and in 2018 the recipient was Star Car Rental. You can find vehicles from both of these rentals when you compare prices on Northbound.

Are rental cars in Iceland expensive?

The average price for a 4x4 car hire in August 2019 was 869 EUR with no optional extras added. The average 4x4 price in December was 502 EUR.
See a full breakdown of the cheapest and most expensive times to visit Iceland in our Definitive Guide to Iceland Car Rentals.

Iceland Car Rental Reviews

The most important thing to check before booking your rental car is what other people are saying about the car rental. Make sure to read Google, Facebook and of course the Verified Reviews on Northbound.

Icelandic Traffic Rules

Depending on where in the world you're coming from, the traffic laws in Iceland might be different to what you expect. In Iceland, we drive on the right side of the road and the speed limits are 80-90 km/h outside towns and cities while 50-70 within cities. The speed limit is marked on each road.
Read more about Icelandic Traffic Rules here.

International Driver's License in Iceland

In Iceland, you do not need an international driver's license unless your domestic license may be hard to understand by the rental agents in Iceland. For example, if your license is written in simplified Chinese, Arabic or any other non-roman alphabet, then you will need to procure either an English version or an International license.

Неограниченный пробег

Most, if not all, car rentals in Iceland come with unlimited mileage included in the price. That means you're free to drive the open road wherever it may take you, to explore everything Iceland has to offer. Keep in mind though, you are not permitted to leave the country with the rental car.

Is fuel expensive in Iceland?

In Iceland, the prices for petrol and diesel are very high and can take a toll on your budget if you don't plan accordingly. Consider the fuel consumption of the rental car you choose and do some research to find the cheapest fuel prices in Iceland.

What do I need to rent a car in Iceland?

To book your rental car, all you need is a credit card. When you arrive to claim the car you'll need:


Your Northbound voucher / eVoucher, as proof of the chosen payment.
The main driver's full, valid driving license which they've held for at least 6 months.
Your passport and any other ID the car rental company needs to see.
Any valid credit card in the driver's name for excess/deposit purposes. Pre-paid credit cards are generally not accepted.



Conditions vary from individual car rental agencies so please make sure to read the car's terms and conditions.

Do I need a 4x4 rental car in Iceland?

That depends entirely on what you intend to do while you're in Iceland. If you're coming during winter then a 4x4 is the safest and most comfortable choice for handling the snow. It's also a comfortable choice as you roam through the Icelandic roads, some of which are not paved and may prove a challenge for smaller vehicles.

Are all fees and taxes included in the rental price?

Yes. Mandatory insurances such as Collision Damage Waiver and Third Party Liability are always included in the rental price. All airport fees, road fees or local taxes are also included in the rental price. Some car rentals may even choose to include additional insurances or extras.

Can I collect the rental car if I don't have a credit card?

In most cases, no. The rental agency requires a valid credit card in the main driver's name for excess/deposit purposes. This deposit ensures that the customer can cover any damage to the vehicle and / or equipment. Some rentals offer the alternative of placing up a deposit fee. Contact us and we'll direct you to the right cars.

Please note that companies do not accept pre-paid credit cards on arrival for insurance purposes.

Do rentals cars in Iceland have A/C?

Most cars in Iceland do not have an AC in the traditional sense, simply because it's not needed. Every car does come equipped with a heater, however, and you can adjust the temperature on that heater as suits you from the car's dashboard.

Can I book a rental car for someone else?

Yes, as long as they meet all of the requirements made.

Are there any additional charges that I must pay when I pick up my rental car?

If you have opted to pay the minimum deposit with Northbound then you will be charged the remaining amount when you arrive to pick up your car. Any extra items or insurances you add to the booking after you have arrived will then be charged along with the remaining amount.

If you have opted to pay the total price of the rental (100%) through the Northbound booking site then you will not have to pay for anything when you arrive to pick up your car, with the exception of anything you decide to add to your booking upon arrival. There will not be any hidden fees waiting for you when you arrive.
Часто задаваемые вопросы
Страховки для аренды автомобилей в Исландии объяснили
Какие виды страхования я должен получить?

Каждый арендованный автомобиль в Исландии поставляется со стандартным страхованием CDW и гражданской ответственности владельцев транспортных средств. Такое страхование может нести в себе до 3 000 EUR саморисков, что может быть большой ответственностью для кого-то. В этом случае вы можете обновить страхование CDW до Super CDW, тем самым значительно снизив свой уровень самориска.

Другие специализированные виды страхования, такие как гравийная защита или защита от песка и золы, также могут стать прекрасным дополнением для защиты от особых обстоятельств, таких как гравийные бомбардировки автомобиля или даже внезапная песчаная буря.

What is the cancellation policy?

Bookings can be cancelled free of charge for a full refund up to 48 hours before the start of the rental period. Bookings cancelled with less than 48 hours advance are subject to a cancellation fee equal to 15 - 20% of the total price, depending on the minimum required deposit for the rental.

For motorhome bookings, the following cancellation policy applies: Filling out our cancellation form and submitting a notice of cancellation with 30 days or more until your booking begins, will make you eligible for a full refund of your booking. Cancelling with less than 30 days until your booking begins will render your deposit nonrefundable.
NO-SHOWS
If the vehicle cannot be picked up due to any of the following:


Insufficient documentation
Failure to provide a valid credit card containing sufficient funds to cover the deposit amount.
Failure to collect the car at the specified time/date.

Refunds are not available for no-show cases.
Часто задаваемые вопросы
Дороги F, Хайлэндс и внедорожное вождение
F Дороги - это специальные дороги в Исландии, которые обычно проходят через высокогорье.
F-roads in Iceland

The highland F-roads of Iceland have become increasingly popular throughout the years for those travelers that seek a bit of uncharted adventure and to escape the crowds of the more popular sights found along the ring road. Traveling an F-road can be demanding and even dangerous if you're not properly prepared and behind the wheel of a suitable car.
Car rentals in Iceland will not permit you to take your regular car on F-roads but most will allow you to take a 4x4 rental there with the exception of a few of the more challenging roads like F249 to Þórsmörk.
Read our Guide to F-Roads in Iceland.

На каких f-дорогах я могу ехать?

Горские F-дороги Исландии многочисленны и разнообразны. В то время как некоторые из них могут управляться на любом небольшом компактном автомобиле, таком как F35, другие - на глубоких реках или скалистой местности и поэтому могут потребоваться более мощные машины, такие как Land Cruiser или экспедиция в Форд. Лучший способ узнать, какие дороги подходят для вашего автомобиля, - заранее спросить или при получении

Маленькие полноприводные грузовики подходят для таких дорог, как F35 или Kaldidalur, в то время как F206 и F26 потребуют немного больше огневой мощи.

На какой бы дороге вы ни шли, не забывайте ехать осторожно и не недооценивайте реки и дороги. 

Can I drive highland roads with my rental car?

If your vehicle is a 4x4 then in all likelihood it is Highland Capable, but some smaller 4x4's are forbidden on F-roads. Certain roads, such as F249 in Þórsmörk, are usually forbidden to drive no matter what rental car you have chosen.

Разница между f-дорогой и бездорожьем

F-дороги - это не бездорожье. В Исландии езда по бездорожью запрещена законом, так как это может привести к разрушению ландшафта, на восстановление которого может уйти несколько сотен лет. Вождение в условиях бездорожья может повлечь за собой очень высокие штрафы в случае его захвата. Поскольку F-дороги - это настоящие дороги, только с более опасной местностью, чем обычные дороги, они могут использоваться до тех пор, пока у вас есть подходящее транспортное средство, необходимое для них.

Can I drive off-road?

No. Off-road driving is illegal in Iceland and will result in a fine, issued by police, of up to 100.000 ISK.

Can I cross rivers and fords in my 4x4?

This depends on which 4x4 you have chosen, which road you are taking and what rental you have rented from. The conditions vary, but if you contact us we may able to help you find the answers you seek.