Paddle in the Wild of Hornstrandir
Experience the best of both worlds, the beautiful fjords of Jökulfirðir (e. Glacier Fjords) in Hornstrandir Nature Reserve and Ísafjarðardjúp Bay.
249000
ISK
Difficulty:
challenging
Duration:
6 days
Price From:
€1,839
Start Location:
Bræðraborg
Attractions:
Tour Highlights
Beautiful fjords of Jökulfirðir
Hornstrandir nature reserve
Potential whale sightings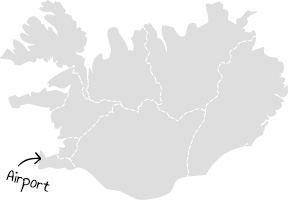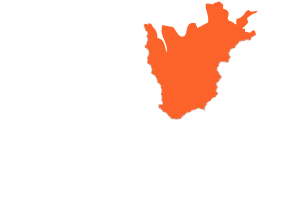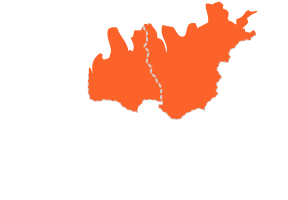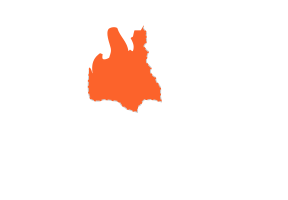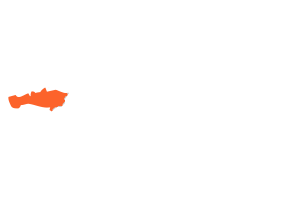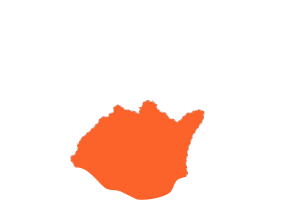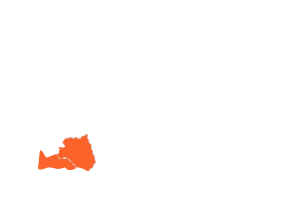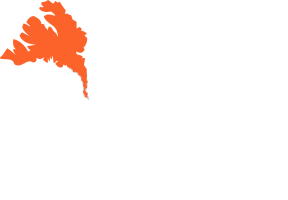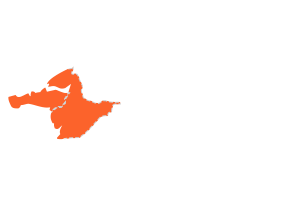 During this great trip we'll experience the best of both worlds: the beautiful fjords of Jökulfirðir (e. Glacier Fjords) in Hornstrandir Nature Reserve and Ísafjarðardjúp Bay.

Both these areas are considered to offer the best sea kayaking in Iceland. Many bird species spend the summer in the area and there is a great chance to spot whales and porpoises.

This trip is intended for people with some kayaking experience and need to be in general good physical condition to be able to enjoy the trip in full. Nights will be spent in good and comfortable tents.

Detailed Itinerary:
Day 1
We meet up at our café Bræðraborg around lunchtime for preparations and briefing. From there we make our way to the boat for a departure at 16:00 from Ísafjörður harbour Hesteyri in Hornstrandir. There we'll bring our personal equipment to the Old Doctor's House where we will sleep the first night. We'll go on an exploratory paddle into the fjord to enjoy the nature to the fullest. Birds, seals and rich history is around every corner. First destination is the old ruins of a whaling station in Hesteyrarfjörður, a short distance from Hesteyri and continue into the fjord and get to know our boats. Nice dinner in the Doctor's House.
Day 2
After a hearty breakfast, we pack our boats and start the voyage of the day to Kvíar Farmhouse in Kvíadalur Valley. The route will take us along spectacular coastline and across the fjords of Hesteyrarfjörður and Veiðileysufjörður. There is a good chance to see both whales and white tailed eagles in the cliffs along the coast. We make landing on the beach beneath the farmhouse in Kvíar and make ourself at home. The farmhouse is the only house in the valley and was built in 1921 and lived in until the family moved away in 1948 seeking easier life in Ísafjörður. We'll have a nice dinner and head for the warm and cozy sauna that's situated next to the house.
Distance: 15 km.
Day 3
We leave most of the gear in the farmhouse and go for a beautiful paddle into Lónafjörður Fjord, which by many people is the most beautiful fjord in Iceland. Totally unspoiled with no sign of human presence. The fjord is a haven for birds and a huge seal colony can be found in the small bay of Sópandi. We'll follow the whole coastline and enjoy a long day paddling. Back to the farmhouse for sauna to sooth sore muscles and tasteful dinner.
Distance: 18-20 km.
Day 4
We pack our boats in the morning and leave Kvíar. Our first task is to paddle across the bay to the South side near Höfði to get a good look at Leirufjörður Fjord with Drangjökull Glacier in the distance. Leirufjörður (e. Silt Fjord). The name of the fjord explains itself when we see the clay and silt coming from the glacier river of Drangajökull Glacier. We then head along the shoreline towards Grunnavík Bay. En-route is a nice rock arch that we can pass under on high tide. There is also a good chance to spot porpoises close to the coast, especially if the sea is calm. In Grunnavík there are a few summerhouses and a nice church that we can take a look at. Camp on the beach.
Distance: 20 km.
Day 5
Today we head out of the Jökulfirðir fjord system and into the big bay of Ísafjarðardjúp. We pass many beautiful waterfalls on the way that people rarely experience since they are so unaccessible by foot. We continue along the coast of Snæfjallaströnd and camp either in the beautiful cove in Ytraskarð (20 km) or by the breathtaking Möngufoss waterfall (24 km), all depending on conditions. Campfire on the beach to watch the beautiful sunset.
Day 6
Our first stop on the last full day of kayaking is the island of Æðey. The island is inhabited by one family during the summer months and is a nice place to stop, relax and enjoy life on the island while ashore. The waters around the island is covered with puffins and other sea birds. Literally! After visiting the island, we do a long crossing (9 km) to the island of Vigur. The birdlife on the island is quite amazing and the farmers have raised special rock walls for the eider ducks to nest. Puffins are found all over the island. The beautiful and colorful houses are very picturesque and the small coffee house is a great place to stop by and relax. After about two hours on the island, we get going again for the last leg of the trip. Depending on weather, we'll paddle about 6 km to Hvitanes or to the village of Súðavík if conditions are good, where a car will pick us up. Drive back to Ísafjörður. We'll arrive in Ísafjörður in time for the afternoon flight for those flying back to Reykjavík. We urge you to stay at least one night in Ísafjörður and get to know this old and beautiful town. There are many interesting sites and nice walks in the mountains around the fjord that are definitely worth it.
Distance: 20-22 km.
---
Supplied By:
What's included?
All food
Tents, cooking gear
Transfer to and from airport
Boat or car transfer on first and last day of the trip
Kayaking gear (boat, paddle, dry-suit top and bottoms, life jacket and dry bags)
What's Required?
Thermal underwear, at least two sets of tops.
Wool or fleece thermal mid layer.
Hiking pants. We recommend no cottons as they take long to dry if wet.
Waterproof and breathable pants and jacket for hiking onshore. The lighter - the better.
Wool/fleece hat.
One pair of gloves.
2 to 3 pairs thick wool/synthetic socks.
Light shoes for strolls in and around camp.
Sleeping bag. Summer rated to at least 0°C. Down is best since it packs better than synthetic.
At least two dry bags for your personal gear. One needs to be able to "swallow" your sleeping bag. We have some selection of drybags but it's best you bring at least one or two of your own.
Sleeping mattress. Thin inflatable one is the best as it fits easily inside the boat.
Paddling gloves or mittens. It can be cold on the water and warm fingers are a must!
Kayak shoes/sandals or boots. There is a great selection out there and people´s preferences are very different. Thin neoprene socks and sandals/Crocks, neoprene paddling shoes or paddling boots will all work fine.
Dark sun glasses.
Sunscreen / after sun cream.
Swim suit and towel for the sauna in Kvíar.
Binoculars is nice to have for watching wildlife.
Personal medical kit to include personal medication and i.e. band aids, throat lozenges, lip salves, sea-sickness tablets etc. Don't forget regular medication you may need (e.g. Asthma, bring your inhaler, even if you do not always need it).
Small thermos. Preferably 0.5 liters. Optional.
1 litre water bottle.
Don't forget your camera!
How do we get there?
We meet up at our café Bræðraborg around lunchtime for preparations and briefing. From there we make our way to the boat for a departure at 16:00 from Ísafjörður harbour Hesteyri in Hornstrandir.
---
Multi-Day Tours
https://www.northbound.is/tour/366/paddle-in-the-wild-of-hornstrandir