Back In Time
Come along on this exciting tour in a small minibus which will take you back in time.
24990
ISK
Difficulty:
very easy
Duration:
9 hours
Price From:
€192
Start Location:
Attractions: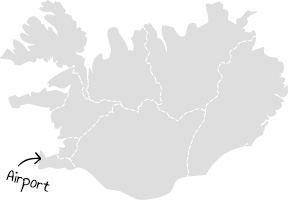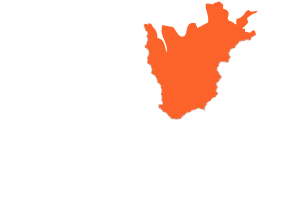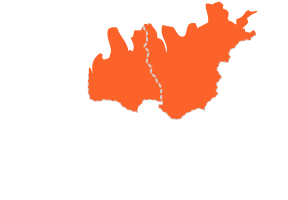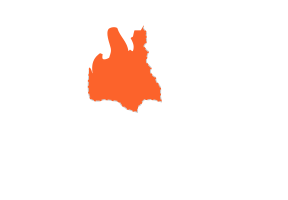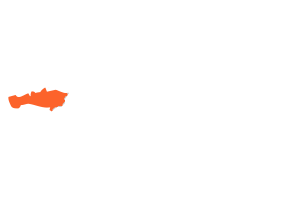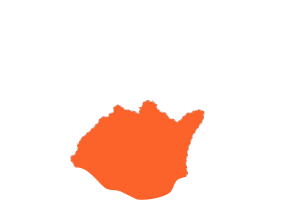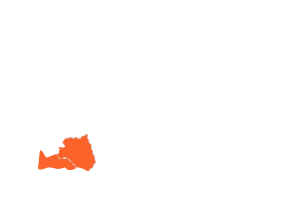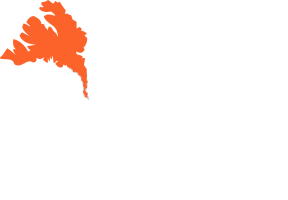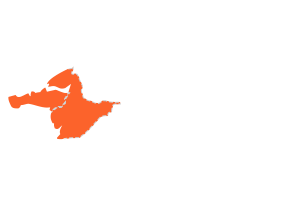 Hveragerði is a small town 45 km from Reykjavík. Hveragerði is the hot spring capital of the world. The small town may be seen from the vantage point of the Kambar mountain slope, as it spreads out across a 5,000 year-old lava field.

Hveragerði's, most precious gem is it's geothermal park. There can not be many towns in the world with hot springs literally in peoples back yard. Troughout the year, pillars of steam from the numerous hot springs in the town may be seen rising up out of the ground and a new hot spring area broke through the ground in the earthquake that shook Iceland's southern part in 2008 and one of the hot springs broke up through the floor in one of the locals living room. Several very active hot springs can be seen that throw colorful mud and clear water in the air.

After driving through Hveragerði we will drive to see the unique waterfall Urriðafoss which is a waterfall in Þjórsá River. Þjórsá is Iceland's longest river, 230 km, and Urriðafoss is the most voluminous waterfall in the country. This mighty river drops down (360 m3/sec) by the edge of Þjórsárhraun lava field in beautiful and serene surroundings. Þjórsárhraun lava field is the result of the greatest lava flow on earth since the Ice Age. You might be surprised when you see Urriðafoss.

Íslenski Bærinn, is a unique place where nature is part of the house. The old turf houses kept Icelanders alive and nurtured their culture for centuries. The turf houses were mostly made of turf and stones.

The museum is located at Austur-Meðalholt of Flói parish in the south of Iceland, where one of Iceland's best preserved turf farms can be found. It is an example of the houses built of natural material, a subtle and almost seamless extension of nature itself. A local reisidents will guide you through the museum and inform you all about this old housing in Iceland and also you will have a taste of the delicious traditional cakes and pastries.

After this informative stop at Íslenski Bærinn we will drive through two small charming villages, Stokkseyri and Eyrarbakki by the seaside close to Selfoss. Those villages were known for fishery and Eyrarbakki was the biggest trading center in Iceland in the old days.

Selvogur is bays on the southwest coast tranquil with rich bird life. The original Strandarkirkja church is said to have been built by shipwrecked seamen whose prayers for rescue were miraculously answered. Even today, many people still pledge donations to the church in the hope of help to overcome illness or adversity. In Selvogur we will have a taste of the warm traditional Icelandic lamb soup.

We will go from Selvogur to Seltún in an important high temperature geothermal area and the explotion crater Grænavatn and Kleifarvatn wich is about 10 km². The lake Kleifarvatn is the largest of Reykjanes peninsula and the third largest of southern Iceland. It is about 97 m deep and one of the deepest lakes in Iceland.
After you return to the city, the rest of the evening is yours to explore the restaurants and cafés, take in a show, or simply wander the streets admiring what you see.

Don't miss this unique and spectacular tour. Check the booking availability by pressing "Choose a date" above.
 
---
Supplied By:
What's included?
Access to Íslenski Bærinn
Traditional cakes and pastries
Traditional soup, bread and coffee
Tranditional snacks
What's Required?
Hiking shoes
Warm clothing
Waterproof clothing
How do we get there?
Pick up starts at 08:30 am but you might have to wait 15-20 minutes, but be ready outside at 08:30. 
---
Sightseeing Tours
https://www.northbound.is/tour/578/back-in-time