South Coast and Jokulsarlon Glacier Lagoon - Two Day
This overnight tour takes us to the extraordinary Glacier Lagoon Jökulsárlon. We'll explore the many sights along the South Coast, and experience the thrill of glacier hiking.
54900
ISK
Difficulty:
very easy
Duration:
2 days
Price From:
€405
Pickup From:
Attractions:
Tour Highlights
Jökulsárlón glacier lagoon
Overnight accomodation included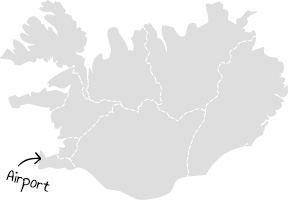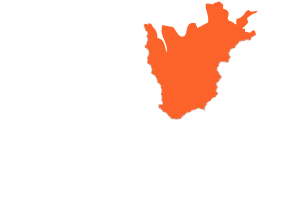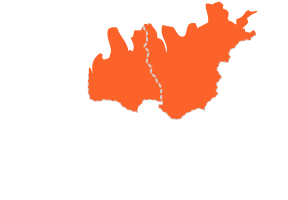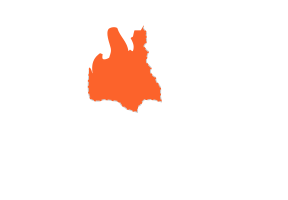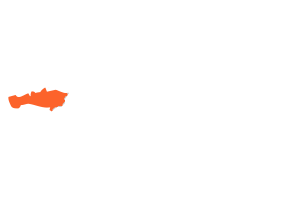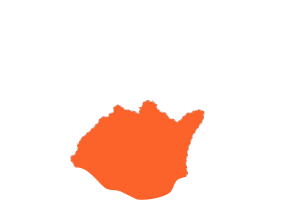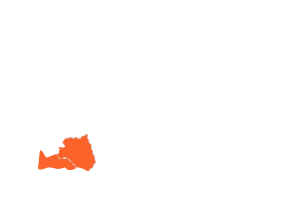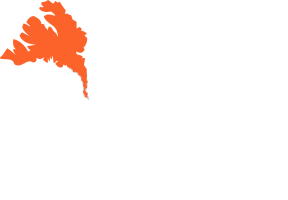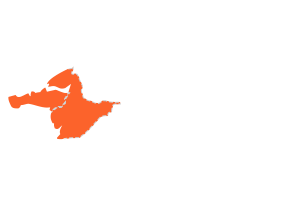 Day 1 - South Coast Marvels


Our two-day tour takes us along the beautiful south shore of Iceland. Our first stop is at Seljalandsfoss, a very photogenic waterfall that plunges from ancient sea cliffs down over 60 m to a shallow pool. It is possible to take a walk behind the waterfall and enjoy the beautiful scenery from there. The water comes from the infamous volcano and glacier Eyjafjallajökull.
Our next stop will be at Skogar where we will see the Skogafoss Waterfall. It's also 60 m in height and is considered by many to be one of the most beautiful waterfalls in Iceland. Make note of another secret keeper: Myrdalsjokull Glacier is hiding Katla. She's a very explosive and active volcano.
Our next stop will be in the village of Vik where you will find a black sand beach with some fantastic sights such as the picturesque basalt column formations and the magnificent Reynisdrangar sea stacks.
Are you interested in geology? Pay attention to your guide when he / she starts speaking of "Jökulhlaup" and you see enormous devastated areas of sandy plains and ash. 'Cause not all effects of glaciation take place over thousands of years.
When our volcanoes erupt under a glacier, they might destroy an ice dam or release massive volumes of melt water by heat alone, causing a devastating flood, a Jökulhlaup. The term is Icelandic and has been adopted by the English language.
The longest bridge in Iceland (900 m) is over one of those areas of glacial floods. After that, we go to Skaftafell Nature Reserve in the Vatnajokull National Park, where we'll have a short stop. The glacier tongues there give the national park a majestic fairytale scenery.
Jokulsarlon has been the film location of many Hollywood movies. It is located at the end of an outlet glacier of the great Vatnajokull Glacier. Huge pieces of ice calve from the glacier and end up floating in the lagoon and out to sea.
After we have enjoyed the lagoon with its icebergs we will drive to our accommodation at Country Hotel Gerði. The rooms all have bathrooms. Free WiFi is available in the dining room, and the restaurant uses mainly local products on the menu. Breakfast is included in the price. Images of the Country Hotels.
We enjoy dinner upon arrival (not included in tour price).
Day 2 - Glaciers & Icebergs


After breakfast, we spend more time at Jokulsarlon Glacier Lagoon where it is possible to buy a 40-minute boat ride among icebergs of all shapes. We also take a walk alongside the lake and on the black sand shores and look for seals which may be spotted in the lagoon.
One of the highlights of the trip is awaiting us. We're going to get up close and personal with the glacier. It's made up of fallen snow, not frozen water, as some might think. But how does it turn into ice then? Simply by compression due to the weight of the snow as it keeps accumulating. It's just like taking a handful of fluffy snow and squeezing into a hard snowball, and keep doing so for hundreds of years.
The ice eventually gets so compact that most of the air is forced out of it. This is the reason why glacial ice alone can have that fascinating crystal blue color - and the older the ice, the better.
We pull out the crampons for a one-hour long glacier hike in the Skaftafell area - enjoying fabulous views all the way. In order to join the glacier hike, you will need to have good hiking shoes. The crampons cannot be fitted onto sneakers or other light walking shoes.
At locations where the glacier flows more rapidly, giant cracks called crevasses are formed. So this is why it would be so dangerous to walk on a glacier without a specialized tour guide - the crevasses can get covered over by snow.
The estimated arrival time back to Reykjavik is between 19:00 and 21:00. We usually stop for a quick late afternoon or early evening snack on the way.
We hope you have had the time of your life with us! The magnificence of Iceland's nature is more than likely to stir your sense of wonder :)
---
Supplied By:
What's included?
Hotel pick up, transportation in a mini-bus
English speaking guide
Room with bathroom
Breakfast
Glacier hiking for 1 hour (crampons included)
Aurora hunt (when conditions allow, in the winter only).
What's Required?
To be able to participate in the glacier hike you will need hiking shoes. If you don't have good
hiking shoes you can rent them from us when you book the tour online
Warm clothing
Meals (other than 1x breakfast)
How do we get there?
Pick-up available from your hotel or guesthouse in Reykjavík.
---
Glacier Lagoon Tours
https://www.northbound.is/tour/87/south-coast-and-jokulsarlon-glacier-lagoon-two-day