Wohnmobil mieten in Island
Mieten Sie ein Wohnmobil oder einen Wohnwagen in Island
Kostenlose Stornierungen. CDW-Versicherung inklusive
Vergleichen Sie Preise, Ausstattung und Bewertungen mit einer riesigen Auswahl an Reisemobilen!
Preise wie angezeigt, keine versteckten Gebühren!
Keine versteckten Gebühren. Kostenlose Stornierungen möglich. Unbegrenzte Freikilometer. CDW inklusive.
Nur 15% Anzahlung. Jetzt buchen, später bezahlen
Einfacher Buchungsprozess mit sofortiger Bestätigung und Verfügbarkeit von Ihrer gewählten Autovermietung in Island.
Abholorte am Flughafen Reykjavik und am Internationalen Flughafen Keflavik!
Shuttle-Service zwischen Flughafen, Hotel und Mietwagenbüro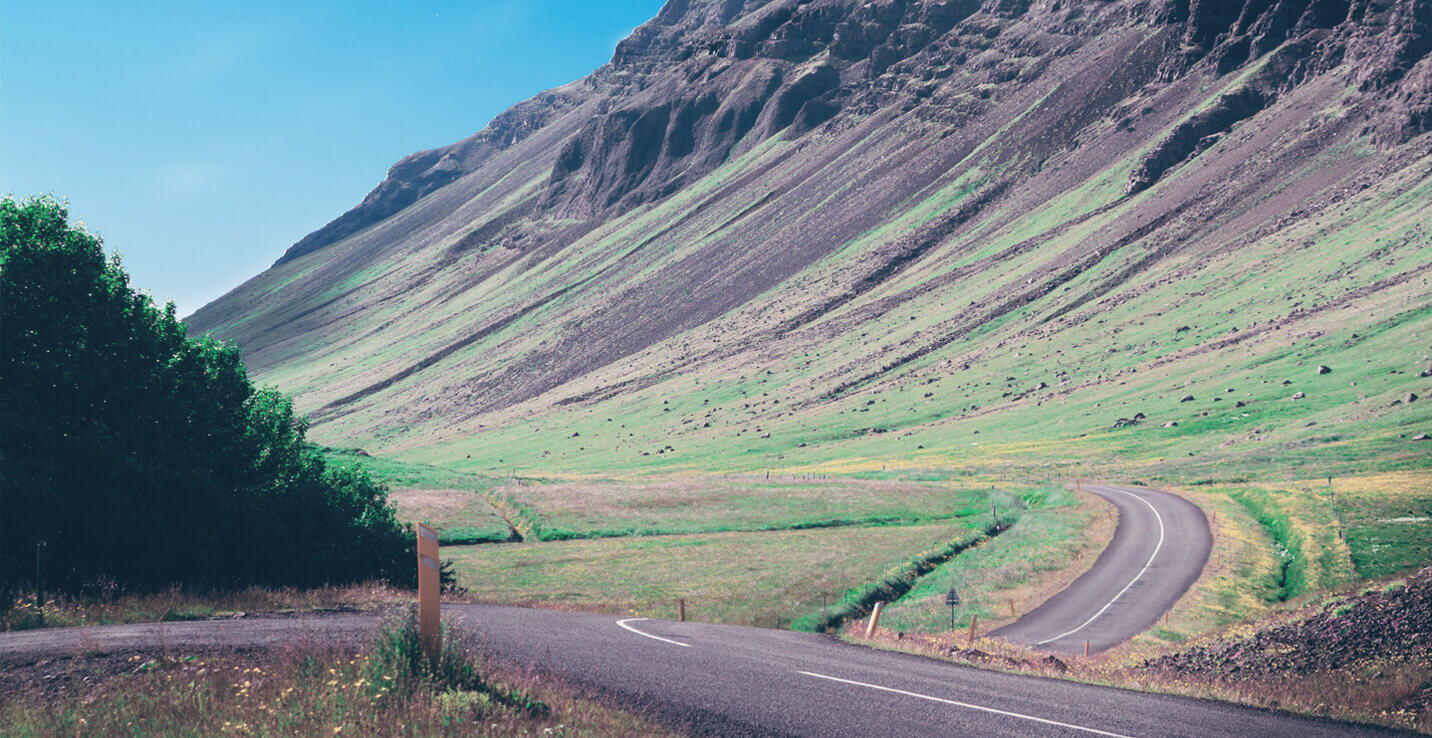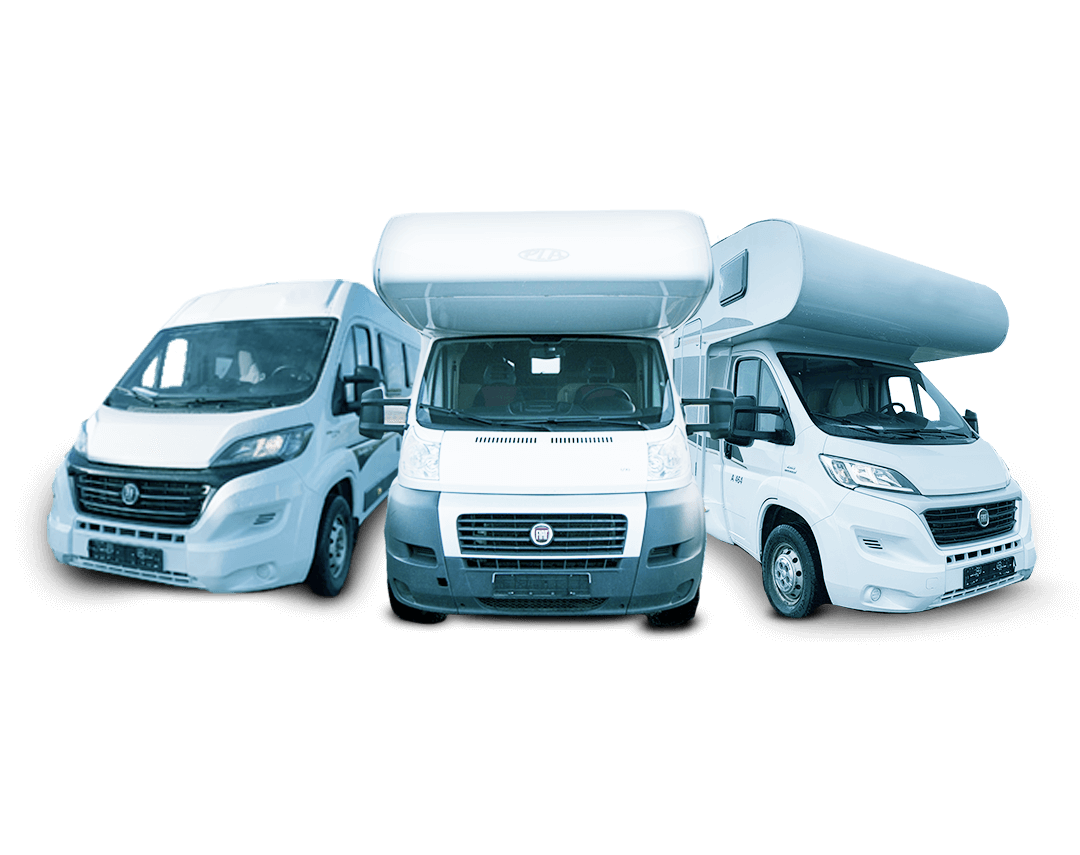 Rezensionen aus dem Internet
Was die Leute über uns sagen
Wir sind stolz auf unsere Qualitäts- und Servicestandards, die sich in dem widerspiegeln, was unsere Anwender über uns zu sagen haben. Buchen Sie Ihren Mietwagen oder Ihre Tagestour mit Northbound und seien Sie versichert, dass ein starkes Team von Reiseberatern bereit ist, Ihnen bei allen Ihren Fragen oder Anliegen sowohl vor als auch nach Ihrem Abenteuer zu helfen.
4.8/5
10.000+ Bewertungen
10.000+ Bewertungen von verifizierten Kunden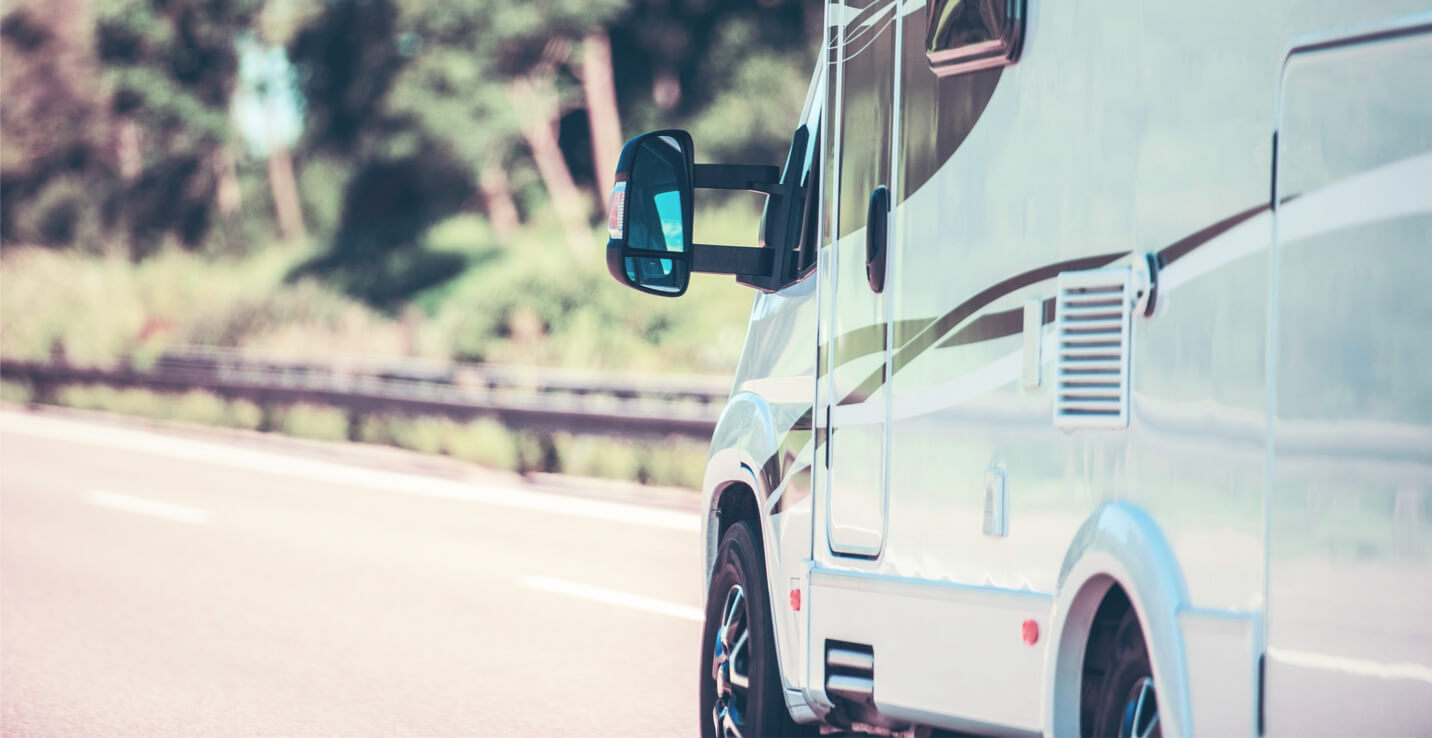 Das perfekte Wohnmobil für Ihre Island-Reise
Wohnmobile sind die ultimative Art, Island zu erleben
With boundless landscapes to explore, Iceland truly provides an extraordinary opportunity for adventure and there is no greater sense of freedom than hitting route 1 behind the wheel of a motorhome. Wake up to the early Iceland sun and sip your coffee within earshot of a running river, with majestic mountains embroidered on the horizon and songbirds dancing in the clear blue sky.

This is the Icelandic experience as it should be...

An RV or motorhome provides you with everything a hotel room does, with the added benefit of four wheels transporting you to your heart's desire.
Sollte ich in Island ein Wohnmobil mieten?
Iceland is perfectly suited for motorhome travel, with campsites spread across the country and most of them even offering waste disposal and other facilities necessary for motorhomes.

A motorhome affords you the opportunity to travel across Iceland's majestic landscapes with a new backyard every morning.
Alle Wohnmobile anzeigen
Echte Bewertungen von echten Kunden
Unsere Kunden schreiben Rezensionen
Car rental companies in Iceland can be incredibly different from one another which is why reading the reviews and hearing what others have to say about them is probably the most important thing you'll do before you settle on a car. Visit our review center to compare over 10.000+ testimonials from verified travelers.
Bewertungen für Mietwagen
Outstanding!

Ein hatchback gemietet im October 2022

Hi - we had a great experience renting the car. It was great we could get a hybrid without paying exorbitant costs. Everyone from Northbound, the shuttle drivers, and admin staff, were great! We will definitely rent here again for our next visit t...

Outstanding!

Ein 4x4 gemietet im January 2023

Excellent service provided by Lava. Got the exact car that was booked in very good condition. Smooth transfer from airport to car rental, and vice versa. Minimum time spent to do paperwork, no waiting at counter. Thank you Northbound!

Perfect!

Ein 4x4 gemietet im January 2023

Everything went smoothly, from rental process to dropping off the vehicle at the end of our trip. No complaints about either LAVA or Northbound.

Perfect!

Ein 4x4 gemietet im January 2023

Our experience with Northbound and Lotus Car Rental was completely trouble free. The transfer to and from the airport was easy and worth it to save so much money. They weren't waiting for us at the airport as they said, but they arrived within a few...

Outstanding!

Ein 4x4 gemietet im December 2022

We had a great rental with Lotus Car Rental. They picked us up from the airport and were easy to spot and were quick and helpful in the rental process. Northbound made the process simple and easy and a great way to look at all of our options.

Outstanding!

Ein 4x4 gemietet im December 2022

The whole car rental experience was smooth. Everyone that we have encountered was pleasant and informative. They answered all the questions and concerns we had. From the car to the roads to the weather. They didn't hesitate to answer us or guide us i...

Outstanding!

Ein 4x4 gemietet im December 2022

Renting a car through Northbound was really simple. No problem whatsoever, very convenient website, I highly recommend :)

Outstanding!

Ein 4x4 gemietet im December 2022

Excellent service from Northbound, always answered my questions, rearranged bookings because we kept having to cancel because of covid and then when we were to eventually fly there was a 2 day delay due to Kevlavik being snowed in! Cannot fault and w...

Outstanding!

Ein 4x4 gemietet im December 2022

It was a bit strange that the car's RPM was going up and down while in neutral. Contacted an agent and calmed me down about it. It was not a problem, but it would have been better if this was not a thing at all. Apart from this our experience was al...

Outstanding!

Ein 4x4 gemietet im November 2022

Northbound.is was and did exactly as promised, from collection in Keflavik Airport at the agreed time, via our shuttle taxi to delivery and signing in for our rental Toyota RAV-4 Hybrid from MYCAR - with studded mud and snow tyres - excellent bonus,...
Beste Campingplätze für Wohnmobile in Island
Fully equipped campsites can be found throughout Iceland, conveniently situated along the ring road, welcoming you for the night as you pursue your journey.

Our favorite campsites for campervan and motorhome travel include: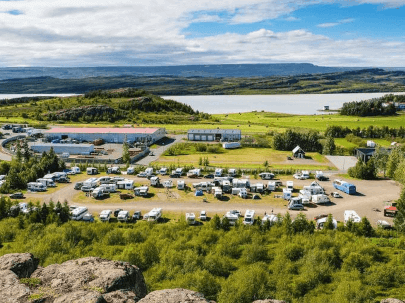 Campingplatz Egilsstadir
Located in East Iceland, along the ring road in the small town of Egilsstadir, Camp Egilsstadir claims to be the happiest campsite in Iceland, and we agree. Their 24/7 facilities include bathrooms, showers, washing & drying machines, luggage storage, bike rental, childrens play park, dishwashing area, kettle, microwave, and even free WiFi.

If youre passing by Egilsstadir, we recommend you pop by Camp Egilsstadir.
Campingplatz Grindavik
Der Campingplatz Grindavik liegt ca. 20 Minuten vom Flughafen Keflavik entfernt und ist eine perfekte Endstation vor einem Flug am frühen Morgen. Zur Ausstattung gehören Warm- und Kaltwasser, Bäder, Internet, Spielplatz, Duschen, Waschmaschinen und Abfallentsorgung für Wohnmobile.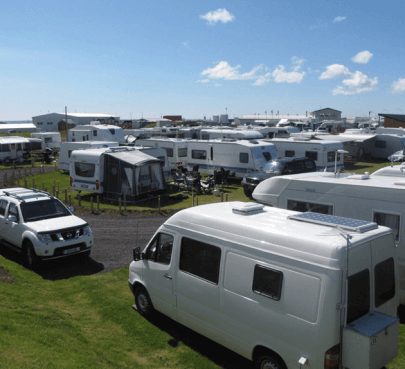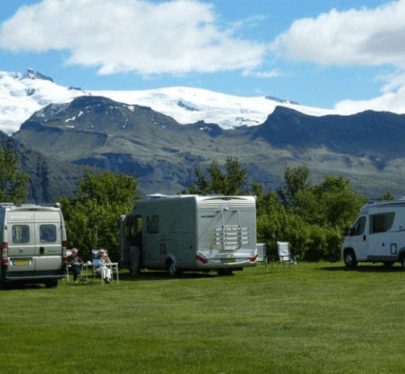 Campingplatz Skaftafell
Skaftafell an der isländischen Südküste, geschützt durch die umliegenden Bäume, verfügt über ein spezielles Gebiet für Wohnmobile und Wohnmobile. Zur Ausstattung gehören Bäder, Warm- und Kaltwasser, ein Restaurant, Internet, Strom, Rollstuhlzugang, Waschmaschinen, Duschen und Abfallentsorgung für Wohnmobile.
Vergleich der Preise für Mietwagen in Island
Suchen Sie jetzt und erhalten Sie die besten Angebote für Wohnmobile in Island
Letztendlich ist es das Klügste, die Preise zu vergleichen. Sie haben vielleicht ein Auge auf einen bestimmten Typ geworfen, aber es gibt viele Autovermietungen, die diesen Typ anbieten und einige sind viel günstiger als andere. Sie können Preisvergleichsmaschinen wie Northbound verwenden, um Wohnmobilpreise von mehreren Autovermietungen zu suchen und zu vergleichen, um sicherzustellen, dass Sie das richtige Auto für Ihre Reise buchen.