Location de camping-cars en Islande
Louer un camping-car ou un RV en Islande
Obtenez les meilleurs résultats
Comparez les prix, les caractéristiques et les avis sur une vaste sélection de camping-cars!
Pas de frais cachés
Pas de frais cachés ou ajoutés. Annulations gratuites. Assurance CDW incluse.
Aussi simple que possible
Processus de réservation simple avec confirmation instantanée et disponibilité auprès du loueur de voiture de votre choix en Islande.
Accueil disponible à Reykjavik et à l'aéroport international de Keflavik !
Service de navette entre l'aéroport, l'hôtel et le bureau de location de voitures.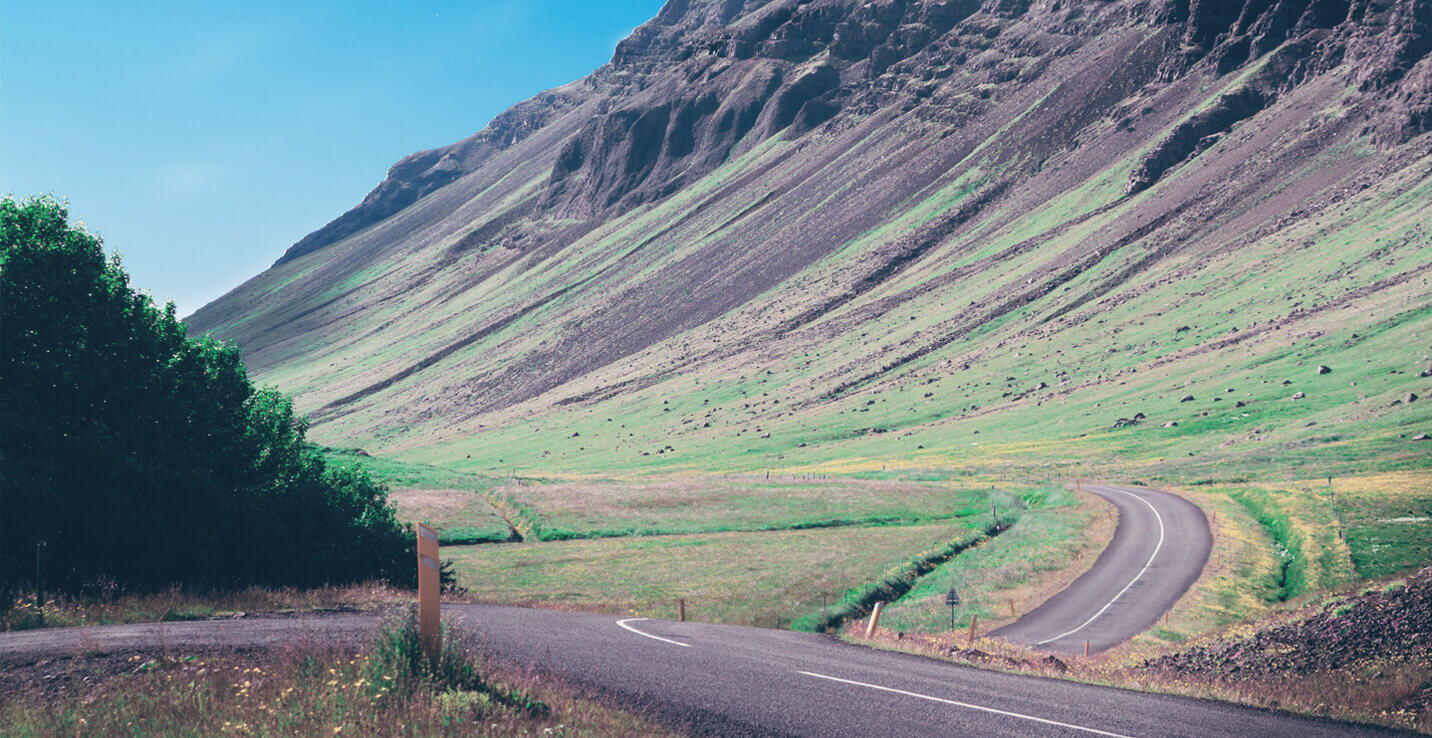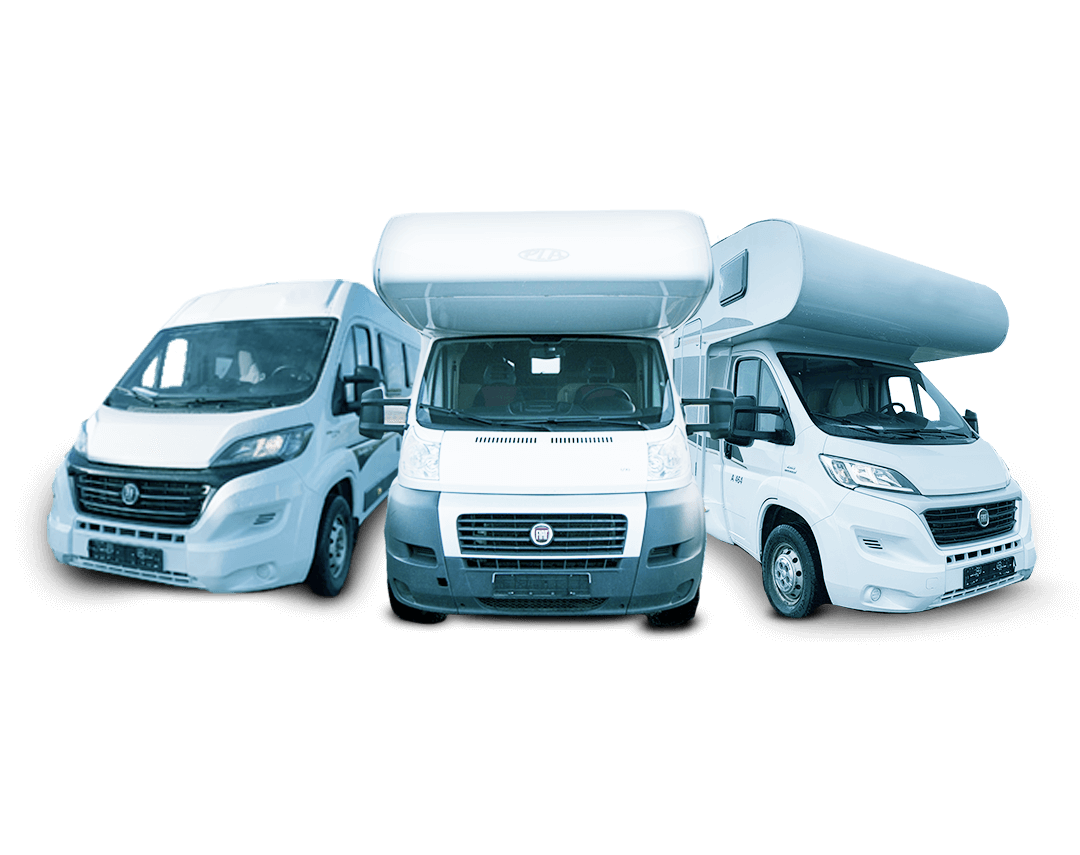 Critiques sur le web
Ce que les gens disent de nous
Nous sommes fiers de nos normes de qualité et de service et ces normes se reflètent dans ce que nos utilisateurs disent de nous. Réservez votre voiture de location ou votre excursion d'une journée avec Northbound et soyez assuré qu'une solide équipe de conseillers en voyages est prête à répondre à toutes vos questions ou préoccupations avant ou après votre aventure.
4.8/5
8.000+ commentaires
:total Commentaires de clients vérifiés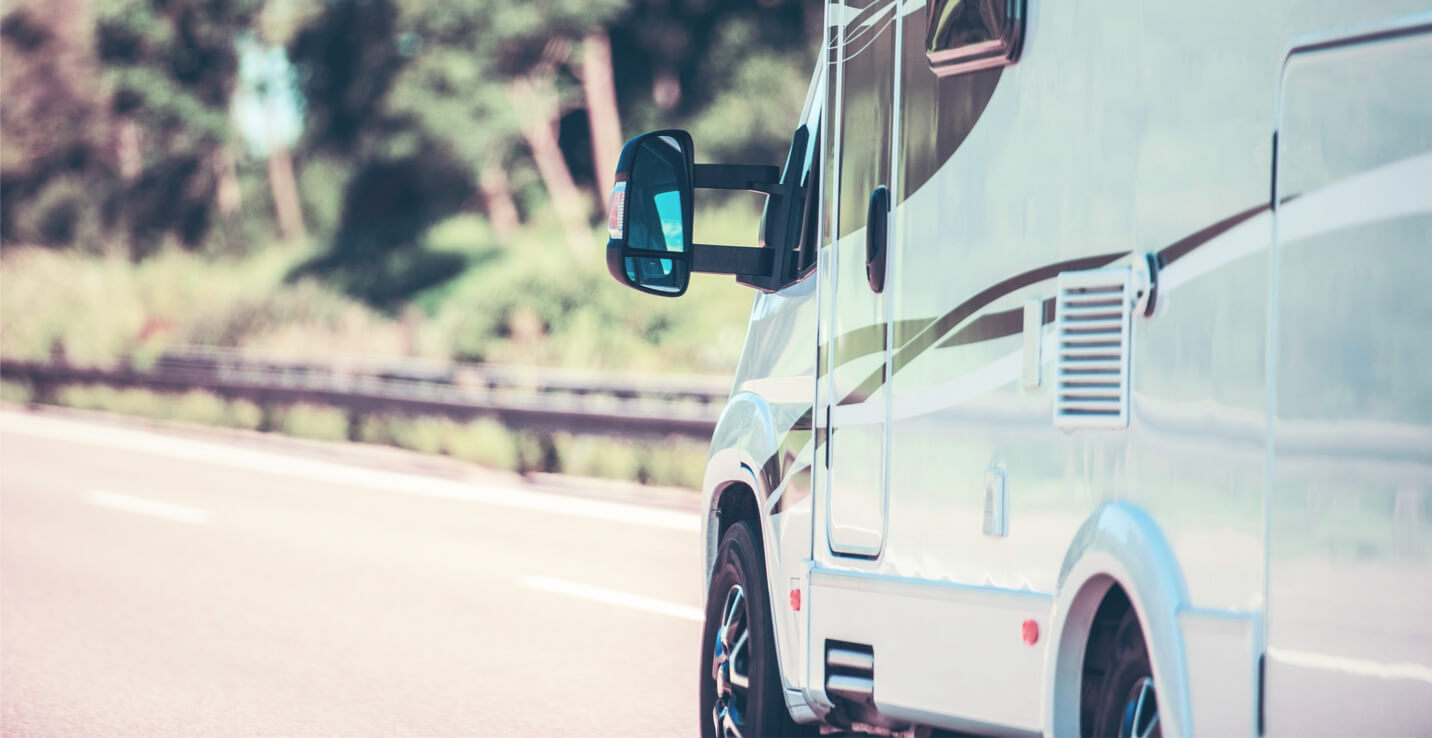 Le camping-car idéal pour votre voyage en Islande
Le camping-car est le meilleur moyen de découvrir l'Islande.
Avec ses paysages infinis à explorer, l'Islande offre vraiment une opportunité extraordinaire d'aventure et il n'y a pas de plus grand sentiment de liberté que de prendre la route 1 au volant d'un camping-car. Réveillez-vous aux premières lueurs du soleil islandais et sirotez votre café à portée de voix d'une rivière qui coule, avec des montagnes majestueuses brodées à l'horizon et des oiseaux chanteurs qui dansent dans le ciel bleu clair.

C'est l'expérience islandaise telle qu'elle devrait être...

Un camping-car ou une caravane vous offre tout ce qu'une chambre d'hôtel peut vous offrir, avec l'avantage supplémentaire d'être transporté sur quatre roues vers le lieu de votre choix.
Devrais-je louer un camping-car en Islande ?
L'Islande est parfaitement adaptée au voyage en camping-car, avec des campings disséminés dans tout le pays et la plupart d'entre eux proposant même l'évacuation des déchets et d'autres installations nécessaires aux camping-cars.

Un camping-car vous offre la possibilité de parcourir les paysages majestueux de l'Islande avec un nouveau décor chaque matin.
Voir tous les camping-cars
Commentaires de personnes réelles et vérifiées qui ont loué une voiture avec nous
Notre client a écrit Revues
Les sociétés de location de voitures en Islande peuvent être incroyablement différentes les unes des autres, c'est pourquoi lire les critiques et entendre ce que les autres ont à dire à leur sujet est probablement la chose la plus importante que vous ferez avant de vous installer dans une voiture. Visitez notre centre d'examen pour comparer plus de 7 000 témoignages de voyageurs vérifiés. 
Critique de Car Rentals
Perfect!

Rented a 4x4 in September 2021

Thanks, Northbound team for coordinating the car reservation. I ended up even with a slightly larger car (Mazda CX-5).

Anna from the Nourhtnound team has been very supportive and even working with me on my early return of the car and p...

Perfect!

Rented a camper in September 2021

In general, our experience with Camping Cars company was great! The customer service and kindness of the staff is something that needs to be mentioned, they answered all of our questions clearly and gave us some really good advice :)
The car...

Outstanding!

Rented a camper in August 2021

We had a great experience booking our rental Dacia Duster with NorthBound. From the time of booking until we picked up the car, the team was super prompt in replying to all my queries and making few adjustments that we requested. Special thanks to Th...

Perfect!

Rented a camper in August 2021

Overall good experience with both Northbound and Lotus Car Rental. The booking through Northbound was clear and smooth. The Dacia Duster was already a bit old and rubbish but I didn't mind as I knew how Icelandic roads would treat it. It was comforta...

Outstanding!

Rented a vehicle in August 2021

Northbound is a very reliable company. I have enjoyed its prompt and friendly service with excellent car condition. Toyota RAV4 is sturdy in dynamic Icelandic weather and very responsive to challenging road conditions. It has strong horsepower a...

Outstanding!

Rented a vehicle in August 2021

We are very satisfied! The car was great, the entire transaction uncomplicated and the service immediately available in case of queries. We would book a car with Northbound or MyCar again at any time.

Excellent

Rented a vehicle in August 2021

Northbound was an incredible Value. The car was great and the value of the service was paralleled. The Northbound team was also very responsive. My only suggestion is to have the shuttle from the airport more frequently. I absolutely understand that...

Perfect!

Rented a vehicle in August 2021

Our experience with northbound and Lava cars has been perfect. The airport pickup was prompt and after a very short drive (less than 5 minutes) to the car rental site, the Lava team were very helpful. The staff were friendly and gave us a very warm w...

Perfect!

Rented a vehicle in August 2021

The 2021 Nissan Qashqai that we rented from Lava Car Rental through Northbound was great. New(ish), clean, and functional.

Perfect!

Rented a vehicle in August 2021

Renting a car through Northbound.is was easy and convenient. Website is with clear information about the rental cars. Communication was very well. Northbound may provide additional discount (which you may not get if booked directly at the rental comp...
Les meilleurs campings pour camping-cars en Islande
Des campings entièrement équipés se trouvent dans toute l'Islande, idéalement situés le long de la rocade, vous accueillant pour la nuit pendant que vous poursuivez votre voyage.

Nos campings préférés pour camping-cars et camping-cars comprennent: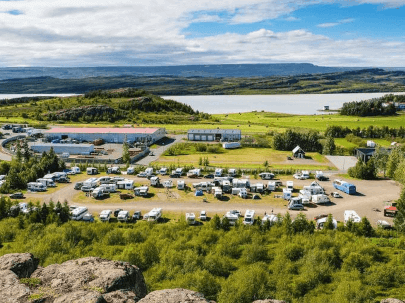 Camping Egilsstadir
Situé dans l'est de l'Islande, le long du périphérique dans la petite ville d'Egilsstadir, le Camp Egilsstadir prétend être le camping le plus heureux d'Islande, et nous en convenons. Leurs installations 24h/24 et 7j/7 comprennent des salles de bains, des douches, des machines à laver et à sécher le linge, des consignes à bagages, la location de vélos, un parc de jeux pour enfants, un lave-vaisselle, une bouilloire, un micro-ondes et même le WiFi gratuit.

Si vous passez par Egilsstadir, nous vous recommandons de passer par le camping Egilsstadir.
Camping Grindavik
Idéalement situé à environ 20 minutes de l'aéroport de Keflavik, le Camping Grindavik est le dernier arrêt idéal avant un vol matinal. Les installations comprennent l'eau chaude et froide, les salles de bains, Internet, une aire de jeux, des douches, des machines à laver et l'élimination des déchets pour les maisons mobiles.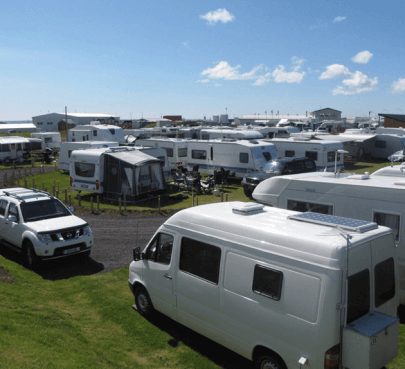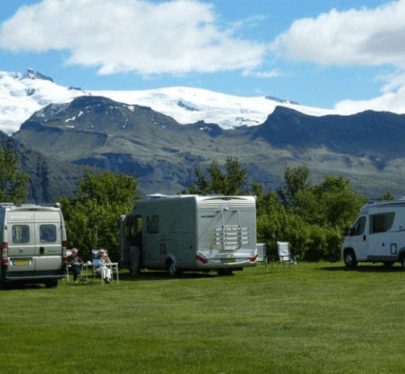 Camping Skaftafell
Abritée par les arbres environnants, Skaftafell, sur la côte sud de l'Islande, a une zone réservée aux camping-cars et camping-cars. Les installations comprennent des salles de bains, de l'eau chaude et froide, un restaurant, Internet, l'électricité, l'accès aux fauteuils roulants, des machines à laver, des douches et l'élimination des déchets pour les maisons mobiles.
Comparaison des prix des voitures de location en Islande
Cherchez maintenant et obtenez les meilleures offres sur les camping-cars en Islande
En fin de compte, la chose la plus intelligente à faire est de comparer les prix. Vous pouvez avoir l'œil sur un type spécifique, mais il y a beaucoup de locations de voitures qui fournissent ce type et certaines sont beaucoup plus abordables que d'autres. Vous pouvez utiliser des moteurs de comparaison de prix comme Northbound pour rechercher et comparer les prix des camping-cars auprès de plusieurs loueurs de voitures afin de vous assurer de réserver la bonne voiture pour votre voyage.