---
---
Thousands of satisfied customers
Connect with us on our Live Chat
We're ready to help you out right now!
Email us your question
We'll respond as soon as possible
A perfect experience start to finish. The Northbound booking was refreshingly easy, without all the infuriating hard-sell tactics other outfits use. The team at Geysir was impossibly friendly and efficient. And the vehicle we rented was a dream to drive...
John from United States
Traveled to Iceland in Jul 2016
This form (and the email that the link came it) is fantastic user experience design! I'm not sure if the email was auto-generated (as these things tend to be) but I definitely didn't feel that way when I received it. So thank you for that! My trip to Iceland was fantastic...
Patrick from Canada
Traveled to Iceland in Jul 2016
Thank you. Everything was perfect. Your equip was very helpfull...we enjoyed our stay in Iceland
Jean charles from France
Traveled to Iceland in May 2016
Our trip around ring road was perfect! Thanks for the nice car, we could also make small detours and the bumpy roads were no problem! F-roads I would not recommend though with a small car like the Vitara. Northbounds service was 5/5 and we were very happy with everything, would recommend!
Kristian from Finland
Traveled to Iceland in Jun 2016
The little Jimny was the perfect companion for what we wanted to do. Small 4x4, reliable and easy to drive. The booking process was great. Picking up and returning the car was made super easy.
Ole Joergen from Norway
Traveled to Iceland in Jun 2016
Great experience, the car was a brand new and clean Hyundai i-10 (same class as Aygo). No problems at all, car pickup in time and easy restitution. Good car rental company.
Matteo from Italy
Traveled to Iceland in May 2016
We rented the car through Northbound. We also booked a cave tour near Reykjavik through the same company. Runar from Northbound was great. He was super responsive, and he helped me through the process via the phone and emails to pick the best car and a tour for my needs...
Leah from United States
Traveled to Iceland in Mar 2016
Muy bien todo. Perfecto. Puntuales. Y el coche perfecto para nuestras necesidades. Muchas gracias.
Josefina from Spain
Traveled to Iceland in Apr 2016
I had a wonderful rental car experience with Northbound! They gave me a very clean, well-maintained vehicle and I was pleased to not have a single issue during my road trip to West and South Iceland. Owners of Northbound were very communicative and made pick-up and drop-off relatively simple...
Danielle from United States
Traveled to Iceland in May 2016

Compare Easily
Search over 200 vehicles from the top 20 car rentals in Iceland
Free Cancellations
Free cancellations 48 hours before your arrival time and free amendments any time
Instant Confirmation
Book and confirm instantly with the simple and trusted Northbound booking engine.
Our Icelandic Rental Cars
You'll find these types of rental cars on Northbound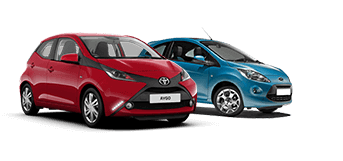 Economy Cars
Quick and agile cars for those tight Reykjavík city streets. The hatchback is perfect for those looking for cheap car rental options.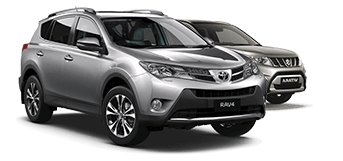 4x4 Jeeps
The ultimate road trip vehicles. Experiencing Iceland behind the wheel of a 4x4 rental car is an experience unlike any other.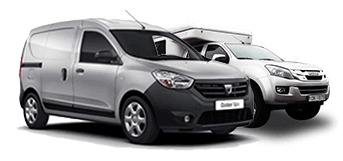 Campers & Campervans
The freedom and mobility that comes with traveling Iceland in your affordable camper rental car is unmatched by anything.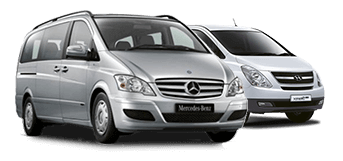 Minivans & Busses
Renting a car for a group of people can be tricky, but our selection of affordable minivans and passenger cars is the cheapest solution.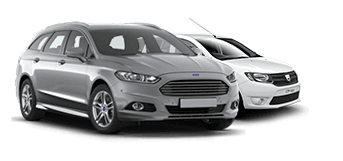 Family Cars
Comfortable to drive with spacious cabins, these larger rental cars are a great means of traveling through Iceland with plenty of bootspace for all of your luggage.




























Our Tour Categories
One of the largest marketplaces for tours in Iceland
Why Northbound?
Best Service Guaranteed
We believe in forming long-term relationships with our users, which is why we only partner with suppliers that provide the best possible service. From beginning to end, your journey shall be spectacular.
Easy to Use
The Northbound platform is designed by us from the ground up with user experience in mind so that you may find everything you need to assemble the perfect holiday in Iceland with the simple click of a button.
Instant Confirmation
All bookings are reserved and confirmed immediately, leaving you with peace of mind and security in knowing that your Icelandic journey is waiting for you to arrive as you rent a car or book a tour in Iceland.
Free Amendments
We realize plans can change, which is why all bookings made with Northbound can be modified or cancelled for a full refund after you've booked for no additional charges. Renting a car in Iceland or booking a tour has never been easier!
No Added Fees
You will never experience hidden fees or added booking fees of any sort with Northbound. The total price you see on your voucher includes everything from VAT to road fees, which makes Northbound, truly, the best way to rent a car in Iceland.
Minimum Deposit
When you rent a car with Northbound you only need to leave a small booking deposit to reserve your vehicle. The rest you can pay when you arrive in Iceland.
The Northbound Blog
Your Source for Everything Iceland
Blog
Everything you need to know about craft beer in Iceland's capital of Reykjavík. It's no surprise that Iceland is one of the most exciting travel...
Get A Glimpse of Iceland
A Humorous Way to Learn a Thing or Two About Iceland
Reviews from our Customers
Real Reviews from Real Customers
After been reading horror stories on the Internet about car rental firms on Iceland I must say that Autorental really delivered! I got the car I book with the GPS and child seats included as promised. The service was more than great both on the pick up and the return of the car. The car had some scratches but nothing for us to complain about and nothing that brought us any trouble!
We had a great time in Iceland and the car was excellent! We would definitely recommend Icerental 4x4 to anyone wanting a nice 4x4 for the whole ring road. The only thing to be improved would be communication about pick up and drop off but overall a great experience.
Everything was perfect with Star car rental. They were waiting for us at the airport, the quality of the car was perfect. In a word we are satisfied after 2000 km also in the F-roads
We enjoyed driving the Suzuki Vitara, we were satisfied. we just waited 30 minutes in our hotel before someone pick us up to the Icerental but anyway we spent good holiday . Iceland is a beautiful country. Such lovely places to visit!
Renting GCR was excellent experience overall. Initially when we arrived we missed the representative in the Arrivals area and we became confused between GO Car and GO Iceland .... this took a little time to straighten out, but once we'd managed this we didn't look back! The GCR representative was extremely professional and friendly and the return process worked smoothly. Through the trip (2000km) the Subaru performed well, although when we do it again (which we will for sure) I will probably trade up to something bigger - we learned that in the amazing Iceland you can never have big enough wheels!
We had a wonderfull trip to Iceland thanks to Icerental 4x4. With the 4x4 we experienced a wonderfull valley which wouldn't have been possible to visit with a normal car. The service from the company was in top, and they where easy to contact with our questions. Further more we brought our 3 kids, and to make sure of the security we rented car seats for kids also at Icerental 4x4. We would definitely use the services at Icerental for later trips to Iceland.
We traveled arround the Ring Road and it was so Great! The Arctic car was Perfect and it Never dissapointed us
The Suzuki was great, and the staff at Icerental4x4 are first class. Much better experience than I've had at many major rental companies - which I attribute to their more start-up, entrepreneurial hustle to do the right thing. They picked up my family at KEF, drove us to their small but convenient space nearby, processed some paperwork and we were on our way. Friendly, clean and knowledgeable - and very hard working guys as well, ensuring everyone got to and from quickly. The car was virtually brand new, and worked perfectly holding all 5 members of my family (yes, in a Suzuki)...
We were happy with the service provided. We were originally surprised we didn't get a VW as per my order, but it turned out well in the end as the car we got was very economical and had GPS, which was very helpful.
Quick, easy and staff was very friendly.
We had a wonderful experience with Arctic Car Rental. A representative met us at the airport, making the pick-up process very easy. The car itself was the perfect companion for our road trip across Iceland.
The experience with GO Car Rental was great. For personal reasons I delayed the pickup time for 4 hours and when asked, they gave me a couple of extra hours for de return time. This flexibility and good will is something I really appreciated. Concerning the car, it was great… spacious, clean, comfortable. It even had GPS which I did not ask (nor payed) for. During my visit all mountain (4x4) roads were closed so in the end I did not make a good use of the four-wheel drive. That is my main advice if you are renting a car in Iceland: "Think twice if you really want to rent a 4x4 car… most probably you won't need it!" The return of the car was painless...
Only had five days in Iceland in June for photography. So decided to go with a camper for convenience. Go Camper made it very smooth and relaxing. Their vehicle was great. I had a stick shift, but I drive one at home anyway so it was no problem. This option made my trip possible sleeping at different camp sites every night. Great option for freedom and convenience.
We booked the car with Lagoon Car Rental through Northbound.is, which is a great website with amazing customer service. We decided to go with the Hyundai i20 since it is cheap and because we wanted to travel a lot on the road, so we needed a car that we wouldn't have to refuel too often (gas is really expensive in Iceland!). The people at Lagoon Car Rental were nice and friendly. The car we had was super clean and fun to drive. We're sure that our experience in Iceland was ten times better because we decided to rent a car!
The car rental with Arctic Car was easy and comfortable. The Rav4 was perfect for gravel road driving, the price was reasonable, we got the car easily and left it at the airport as easy like a simple parking.
Travel in Iceland as always was perfect. The staff with which we met in the Lagoon Car Renthal were impeccably professional and courteous. The girl who gave us the car was extremely accommodating. We were only surprised by the fact that the car we booked a Toyota Land Kryuyser 2016 in result looked much older and had a damage arount all the car. As a result, imagining how much time and effort will take clarify this situation, we have decided to leave this issue not been solved, and picked up the car in the condition that we were ofered.
Our holiday was fabulous, and we hope to return to Iceland to do further hiking/travel, and so forth. So much to see!
Great car, timely and accurate. The machines are in excellent condition. For those who have to make many kilometers, however, I recommend getting a disel car because otherwise the gasoline consumption is really high.
We went spontaneously for a week on a camping trip to Iceland and as we were super late with booking a rental car we chose northbound. Best decision, everything went perfect. Fast, easy and friendly. Perfect experience!
We did a tour around the island for 15 days. Spectacular. Beautiful. The car had no problem. We had difficulty finding the offices of Arctic Rental at Keflavik airport, both on arrival and departure.
Iceland 4x4 picked us up at our hotel and took us to their office for a quick paperwork and we were on our way. We drove on various paved and unpaved roads around Reikjavik to find places to go hiking. Good experience.
We rented Suzuki Grand Vitara from northbound for 10 days. The idea was to travel complete circle around Iceland and to see as many places as we could. The Suzuki grand vitara 4X4 that we got was almost new car(2016 model). On the day we took the car from Runar, everything went smooth with payment. He gave us some tricks and tips. Throughout the journey the car had no issues at all and it was very comfortable journey ( Thanks to 4X4). Unfortunately on our way in the middle of somewhere we had flat tyre on our car...
We choosed the option to get our Dacia Duster delivered (and returned) to our hotel, it was very convenient. The car was perfect for me and my wife since we aimed to go around Iceland on road 1 with some detours. Since we had a 4WD we werent afraid to meet the steep gravelroads at some of our detours. The only "problem" we got with the car was that we almost went out of diesel where it was longer distances between the gas stations. When we found a gas station (on the fumes we belived) we still had about 5 litres left...
I think Lagoon Car rental service is good though the pick-up have a little delay in the firs day. The car of 2016 Hyundai Tucson(4x4) is new, good performance and spend 12 days with us in Iceland without any problem. I would recommend Lagoon Car rental for everyone who wants to self-driving at Iceland.