Connect with us on our Live Chat
We're ready to help you out right now!
Email us your question
We'll respond as soon as possible
A perfect experience start to finish. The Northbound booking was refreshingly easy, without all the infuriating hard-sell tactics other outfits use...
John from United States
Traveled to Iceland in Jul 2016
This form (and the email that the link came it) is fantastic user experience design! I'm not sure if the email was auto-generated (as these things tend to be) but I definitely didn't feel that way when I received it...
Patrick from Canada
Traveled to Iceland in Jul 2016
Thank you. Everything was perfect. Your equip was very helpfull...we enjoyed our stay in Iceland
Jean charles from France
Traveled to Iceland in May 2016
Our trip around ring road was perfect! Thanks for the nice car, we could also make small detours and the bumpy roads were no problem! F-roads I would not recommend though with a small car like the Vitara...
Kristian from Finland
Traveled to Iceland in Jun 2016
The little Jimny was the perfect companion for what we wanted to do. Small 4x4, reliable and easy to drive...
Ole Joergen from Norway
Traveled to Iceland in Jun 2016
Great experience, the car was a brand new and clean Hyundai i-10 (same class as Aygo). No problems at all, car pickup in time and easy restitution...
Matteo from Italy
Traveled to Iceland in May 2016
We rented the car through Northbound. We also booked a cave tour near Reykjavik through the same company...
Leah from United States
Traveled to Iceland in Mar 2016
Muy bien todo. Perfecto. Puntuales. Y el coche perfecto para nuestras necesidades. Muchas gracias.
Josefina from Spain
Traveled to Iceland in Apr 2016
I had a wonderful rental car experience with Northbound! They gave me a very clean, well-maintained vehicle and I was pleased to not have a single issue during my road trip to West and South Iceland...
Danielle from United States
Traveled to Iceland in May 2016

Compare Easily
Search over 200 vehicles from the top 20 car rentals in Iceland
Free Cancellations
Free cancellations 48 hours before your arrival time and free amendments any time
Instant Confirmation
Book and confirm instantly with the simple and trusted Northbound booking engine.
Our Icelandic Rental Cars
You'll find these types of rental cars on Northbound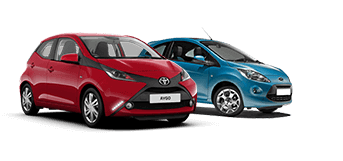 Economy Cars
Quick and agile cars for those tight Reykjavík city streets. The hatchback is perfect for those looking for cheap car rental options.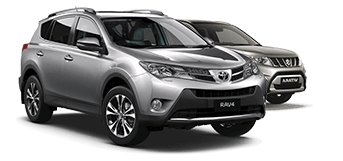 4x4 Jeeps
The ultimate road trip vehicles. Experiencing Iceland behind the wheel of a 4x4 rental car is an experience unlike any other.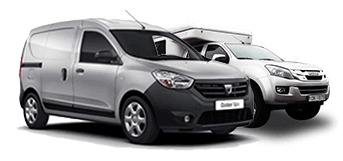 Campers & Campervans
The freedom and mobility that comes with traveling Iceland in your affordable camper rental car is unmatched by anything.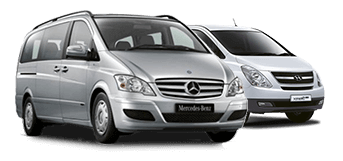 Minivans & Busses
Renting a car for a group of people can be tricky, but our selection of affordable minivans and passenger cars is the cheapest solution.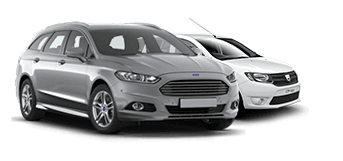 Family Cars
Comfortable to drive with spacious cabins, these larger rental cars are a great means of traveling through Iceland with plenty of bootspace for all of your luggage.




















Our Tour Categories
One of the largest marketplaces for tours in Iceland
Why Northbound?
Best Service Guaranteed
We believe in forming long-term relationships with our users, which is why we only partner with suppliers that provide the best possible service. From beginning to end, your journey shall be spectacular.
Easy to Use
The Northbound platform is designed by us from the ground up with user experience in mind so that you may find everything you need to assemble the perfect holiday in Iceland with the simple click of a button.
Instant Confirmation
All bookings are reserved and confirmed immediately, leaving you with peace of mind and security in knowing that your Icelandic journey is waiting for you to arrive as you rent a car or book a tour in Iceland.
Free Amendments
We realize plans can change, which is why all bookings made with Northbound can be modified or cancelled for a full refund after you've booked for no additional charges. Renting a car in Iceland or booking a tour has never been easier!
No Added Fees
You will never experience hidden fees or added booking fees of any sort with Northbound. The total price you see on your voucher includes everything from VAT to road fees, which makes Northbound, truly, the best way to rent a car in Iceland.
Minimum Deposit
When you rent a car with Northbound you only need to leave a small booking deposit to reserve your vehicle. The rest you can pay when you arrive in Iceland.
The Northbound Blog
Your Source for Everything Iceland
News
It seems that all we hear about these days arestoriesof Iceland's down-to-earth president, Guðni Th. Jóhannesson. His stance on the pineapple-on-pizza...
Get A Glimpse of Iceland
A Humorous Way to Learn a Thing or Two About Iceland
Reviews from our Customers
Real Reviews from Real Customers
I liked the Dacia Duster. A couple of unique features, like the horn not integrated into the steering column, made it challenging; overall a nice 4-wheel drive, diesel vehicle. Pickup at the airport was later than expected; there was initially nobody there to meet us and when they arrived needed to take other customers out to the rental agency first, then they come back for us. We waited about a half hour. Not terrible, but a little frustrating when we were so anxious to get our Iceland adventure started...
We had such a great experience with this company! We rented a Ford Escape with a roof tent so that we could easily road trip around the ring road for the week we were in Iceland. We went in March so we're expecting lots of different weather. We instantly got a good impression from Camping Cars and it's staff at the airport, when they picked us up at the airport at 6am, an hour earlier than they said they would, so we didn't have to wait until the company opened in the morning. They set us up very quickly with our rental once we got to their office, and we're on our way within 30 minutes! The car was great on the road as well! We hit a number of blizzards and both the car and the tent held up better than expected each time! In fact, multiple times during the road trip we mentioned to each other that we were so happy we went with this option as opposed to a rental van or camper, because it was so much more fun and authentic to be traveling with the roof tent, and the car worked perfectly in the weather and snow...
We had a great experience. Short story: - Arrival gate greeting/airport pick up - Short (5 minute) drive to office/hire car - Friendly staff - No fuss - Affordable - Information: useful driving/weather/safety/tourist tips provided - Drop off: we could leave the car at the airport due to our early departure Longer story: - We were met at the airport arrival gates (at 1am!) and taken to the office where the car was located (5 minute drive) where we were advised on the best weather and road condition sources to use while travelling Iceland and on how to drive in snowy conditions (my first time)...
Our experience of Lava Auto was very pleasant. We were warmly greeted at the airport, had a short transfer to the rental office, and were on our way within 15 minutes. The car and the service were both fantastic, and we would definitely use Lava Auto again should we return to Iceland.
I purely recommend Lava Auto and Northbound as during our short journey to Iceland we have not faced any issue with car and the company. Service is great, car condition was perfect so You do not have to worry about any hidden costs! Lava Auto and Northbound, see you next time on Iceland!
After been reading horror stories on the Internet about car rental firms on Iceland I must say that Autorental really delivered! I got the car I book with the GPS and child seats included as promised. The service was more than great both on the pick up and the return of the car. The car had some scratches but nothing for us to complain about and nothing that brought us any trouble!
I booked the car rental through Northbound. They provided the great services and response to my questions so quick. The provided information of the cars and terms and condition of each rental companies are exactly the same as the companies provided on their own website. Moreover, the price of Northbound is a little bit cheaper when I book directly through the company's websites.
We had a great time in Iceland and the car was excellent! We would definitely recommend Icerental 4x4 to anyone wanting a nice 4x4 for the whole ring road. The only thing to be improved would be communication about pick up and drop off but overall a great experience.
It was a great company with great service. The car was good, windshield wipers and headlights didnt work too well, but when the car broke down, we had an agent pick us immediately and the new car we recieved was in excellent condition. Overall, our experience was great.
Everything was perfect with ACE car rental. They were waiting for us at the airport, the quality of the car was perfect. In a word we are satisfied after 2000 km also in the roads "F".
We enjoyed driving the Suzuki Vitara, we were satisfied. we just waited 30 minutes in our hotel before someone pick us up to the Icerental but anyway we spent good holiday . Iceland is a beautiful country. Such lovely places to visit!
We came in Iceland in December and we had rent a little 4X4 Jimny, perfect for two person! A person came in the airport for welcome us and after we let the car in the airport for the departure. If we will come back for the summer we will rent the same 4x4 at Northbound! Thank you for everything! Mélanie & Guilhem (French people)
We had a great experience with Northbound company, nice, new and safe car, great and friendly service, easy to book and free transport-pick up from and to Downtown is a great plus! We'll use this company again! Thanks!
Car was excellent, too bad we had to fill up the washer fluid and there was no scraper to de-ice the windshield so we bought one of those.
Globaly it was good but we anyway had a bad experience the first day because of the battery of the first susuki jimny that was completly empty. But your team was reactiv and the second car they brought to Geysir was OK...Easy to bring the car back, that's a very good point! Thanks. Best regards. Françoise and Claus.
Great customer support / service. Friendly people and well worth the money. Even got an upgrade. Highly recommended.
Fantastic experience from start to finish. Upon calling on our arrival to Keflavik, my friend and I were promptly picked up from the airport and taken to the Lagoon Car Rental office, where our 4x4 sat waiting with winter tires (+ studs), as requested. The paperwork was quickly taken care of, and we were given ample opportunity to inspect the car for prior damage before going on our way. The prices seemed competitive/good for Iceland (the entire country is expensive--be prepared), and we opted for both gravel insurance and general insurance for an additional 24 euros/day...
They were very good, the only problem was of my own doing - the door blew open in strong wind, something I should have known from experience could happen. The door was damaged, and this type of damage is not covered by insurance (something I was aware of beforehand), and it was quite expensive to fix but not as bad as I feared and the owner and staff were very sympathetic. But we warned! This type of damage is extremely common - an old trick that I'd forgotten, but is very simple to follow: In strong winds, always try to park facing the wind direction!
Everything was as expected. We were delayed due to the weather so we had to return a bit late but Thrifty was nice enough to give us a slight extension. Thank you!
Overall, fantastic experience with Grand Iceland for a March tour around the Ring Road. Vehicle pickup was easy. The camper was well-maintained and was able to handle Iceland's mainstream roads with ease, even when some ice and snow were involved. They were also flexible when we decided to drop off the vehicle a day early (note: dropping the vehicle off early does not get you a refund, and we weren't seeking one...we just found we didn't need the car in Reykjavik so had no need to keep it any longer)...