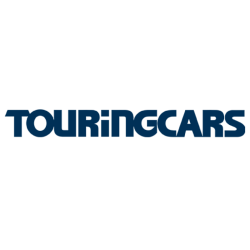 Reviews for
47 Reviews
8.84
About
Touring Cars, a seasoned motorhome service provider since 1982, offers an all-inclusive family holiday experience with their high-quality RV and camper rentals. They operate in 8 countries across Europe, providing a five-star holiday experience from 10 local stations. Their commitment to providing 'Good Feelings' is evident in their customer-centric approach, ensuring travelers can explore Europe at their own pace and according to their interests.
Northbound customers have shared their positive experiences with Touring Cars, highlighting the company's efficient service and well-maintained vehicles. One customer appreciated the cleanliness and perfect condition of the vehicle, while another praised the easy and efficient check-in and return process. Some customers mentioned the helpfulness of the Touring Cars team in resolving issues during their trip, demonstrating the company's commitment to customer satisfaction.
Booking a vehicle with Touring Cars through Northbound, you can expect a memorable motorhome holiday, filled with joy, comfort, and the freedom to explore the hidden gems of Europe.
Reviews
8.84
47 total reviews
| | | | |
| --- | --- | --- | --- |
| | 5-Star | | 62% |
| | 4-Star | | 33% |
| | 3-Star | | 5% |
| | 2-Star | | 0% |
| | 1-Star | | 0% |
| | | |
| --- | --- | --- |
| Staff | | 9 |
| Value | | 8.3 |
| Cleanliness | | 9.3 |
| Pickup | | 8.5 |
| Dropoff | | 9.3 |
| Condition | | 8.7 |
39 reviews for Touring Cars
Verified reviews from our customers that rented a car from Touring Cars
Submitted 27. Sep 2023
Outstanding!
Paul
rented a vehicle
in September 2023
Submitted 25. Sep 2023
Outstanding!
The experience couldn't have been better. The vehicle was pretty new and the customer support very attentive and professional.
Javier
rented a vehicle
in September 2023
Submitted 01. Sep 2023
Good
Our experience with the Touring Car was a perfect way to see the Iceland. It allowed us to stop where we wanted to and not have to rush to a pre-arranged location. Having the ability to cook our meals once or twice a day also gave us the flexibility and made it more affordable to see the Island.
John
rented a vehicle
in August 2023
Submitted 06. Aug 2023
Great
The motorhome worked well, but was a bit worn from some previous damage and normal wear and tear. It could use a thorough deep cleaning and repair of the previous damages. The price was also quite expensive but that seems to be normal in Iceland. Overall it was a great trip for our family!
Peter
rented a vehicle
in July 2023
Submitted 06. Aug 2023
Excellent
Motorhome was great. Clean and in good working order. Had one small issue and support cured it rapidly. Ran good the entire week. I would rent again.
Mark
rented a vehicle
in July 2023
Submitted 07. Aug 2023
Outstanding!
At the time of booking, this was literally the only thing available, so I booked it without doing much research about the company. Normally I'd research exhaustively, so I was nervous about what I would encounter. I needn't have worried. Everything was seamless, easy, and the employees were all so kind. We were given a very clean, newer RV and we were surprised by some of the standard amenities that were included that we weren't aware of. (Tablet for directions/Wi-Fi access, table and chairs, every kitchen utensil you could need, dishclothes, dish towel, etc) Returning was a breeze and didn't take much time. Shuttle to the airport was very convenient. Overall we loved our experience and would easily book with Touring Cars again!
Anna
rented a vehicle
in July 2023
Submitted 09. Jul 2023
Good
The pickup was not very smooth and being the beginning of the tour, that left a bad impression from the start. No information about we had to "check in" with Eurocar. Very small signage. Nobody answering the phones etc. we spent 45 min in the airport before we found out that we should check in, and waited 45 min for the pickup after that. In total we were picked up 2 hours after we landed, and with very little information, so that had us on our heels from the beginning. Honestly I was looking for a person with a sign with my name on it, since I was asked to provide flight details, arrival time etc. when that is said, the rest of the service, handout of the vehicle, walk through and subsequently hand back and drop off at the airport went very smooth and with great service. So improve the receiving part, and you will get all 5 stars ratings.
Valdemar
rented a vehicle
in July 2023
Submitted 08. Jul 2023
Fantastic!
Very nice
Daniel
rented a vehicle
in June 2023
Submitted 25. Jun 2023
Fine
The car was nice, comfortable, but I had 2 bad experiences: - I made the booking in 2022 november. I received in March a mail , that there was some mistake with the rental and I need to pay about 300 eur extra booking charge. After a couple mails finaly I didn't have to pay it , but it made a bad taste. - I asked for bed linen set for 58 eur. The rental did not mention that it is for only 1 person! I didn't even have the chance to choose it for 5 person! I had to pay extra 232 eur at the pick up for the extra 4 linen! After I have compained about it I got the answer that is it right! I think it is a scam, because I heard that other clients also compained about it! After these extra costs I thing the rental was expensive. If I knew about all the costs I wouldn't have chosen this car.
Laszlo
rented a vehicle
in June 2023
Submitted 24. Jun 2023
Outstanding!
Motorhome was very nice. Touring cars staff gave an orientation prior which was useful and answered questions we had about motorhome since this was our first time renting a motorhome
Dipesh
rented a vehicle
in June 2023
Submitted 15. Jun 2023
Very Good
Overall we had a wonderful experience. No issues. Everything worked well. A couple of things that would make it easier. We didn't know to go to the Europcar desk at the airport. I think letting renters know that is where to go would help. Also we didn't have any issues but knowing the detail in which everything needed to be documented in regards to damage.. that is more than we have seen anywhere (the detail they go back over the vehicle at drop off). All said and done it was great and we had no issues.
Darren
rented a vehicle
in June 2023
Submitted 18. Jun 2023
Outstanding!
The staff were friendly and efficient check in and return were easy.
Edward
rented a vehicle
in June 2023
Submitted 27. May 2023
Good
It was perfect for five people to sleep and live in. The Window in the roof was defect, so that it Opened during the drive. We had to improvise so that the Window Closes properly but apart from that It was a nice Camper.
Anna
rented a vehicle
in May 2023
Submitted 26. May 2023
Good
Tommaso
rented a vehicle
in May 2023
Submitted 08. May 2023
Very Good
The car was in perfect conditions, I liked it
Luis
rented a vehicle
in April 2023
Submitted 05. Oct 2022
Outstanding!
Always a little hesitant when renting in a foreign country but the vehicle was very clean, staff very knowledgeable, instructions straight forward and we had a blast. Would defiantly rent from you guys again. Thanks for everything.
Richard
rented a vehicle
in September 2022
Submitted 26. Sep 2022
Fantastic!
Hi, we liked everything a lot! The only thing that would be great is to either tell people where they can buy normal water or to provide a large can in the Car:) it was quite difficult to find bottled water Thank you for the organization we all loved the car and the trip, Magdalena
Magdalena
rented a vehicle
in September 2022
Submitted 15. Sep 2022
Very Good
Peter
rented a vehicle
in September 2022
Submitted 09. Sep 2022
Outstanding!
I would highly recommend the Medium 4!!! The reservation, pick-up and drop off ran quick and efficient. North Tours staff were responsive via phone and email. The RV ran perfectly and was easy to drive…I haven't driven a manual transmission in a LONG time. There is plenty of room and storage for 4 adults. It was out first time in an RV and they did a great job explaining the various systems and how to use them. It really made the trip special and stress free so we could make the right kind of family memories…not the stressful kind!!!
Christopher
rented a vehicle
in September 2022
Submitted 14. Aug 2022
Outstanding!
We liked the motorhome very much. It wasn't brand new, but seemed like it was. Everything in perfect condition and super-clean. You should emphasize to potential customers that the rental comes with a tablet, which provides you with a mobile hotspot to connect all your devices. This allows wifi throughout Iceland even in remote places. It also provides excellent weather and navigation apps. More importantly to us, we knew we were connected to our home in California, in case of family emergencies with elderly parents or other business issues. We could download emails and easily use any of our devices. Also, we found the Touring Cars staff to be exceptionally excellent--both on pickup and dropoff. But we also ran into questions on the road and called them on WhatsApp to get help. All problems were easily resolved using the VideoCall function. It might be a helpful thing to customers new to the vehicle to have a very brief how-to guide. Just outlining where the light switches are; how to flush the toilet; how to operate the heater, etc. Just enough info to get you going on specific tasks. For instance, there are shades on the passenger/driver side door windows but we'd never seen that before. So we never thought to look for them. Overall, we would completely recommend Touring Cars without reservation.
Richard
rented a vehicle
in July 2022
Submitted 21. Jul 2022
Excellent
First time driving and living in one of these. I loved it.
Mark
rented a vehicle
in July 2022
Submitted 21. Jul 2022
Outstanding!
We absolutely loved it!
Heather
rented a vehicle
in July 2022
Submitted 24. Jul 2022
We have mixed feelings about them. Already when the camper was delivered to us we informed the guy that the door did not close properly and could not be locked. He answered: smash it hard. After 5 days of hard smashing the lock got entirely lose and we could not lock the door anymore. They explained us how to repair it but that was impossible as we had not the necessary tools. A mechanic could not repair it either as the entire door frame had to be dismantled. So we drove a week and a half with an half open door which is scaring. After 10 days the watertap of the kitchen started leaking and water was flowing through the cupboards and on the floor. As there are many electric wires under the tap we could not use the kitchen anymore. At some point we got a sign on the dashboard that there was an issue with the engin. We had to go to a garage to have that solved. Another waste of time. They should reimburse us part of the rental fee by way of compensation of our damages. We claim 500 € in this respect.
Luc
rented a vehicle
in July 2022
Submitted 07. Jul 2022
Outstanding!
Everything was easy and ok the car very very clean and new
Jose
rented a vehicle
in June 2022
Submitted 27. Jun 2022
Outstanding!
Everything was perfect!!!
Magdalena
rented a vehicle
in June 2022
Why book through Northbound?
Best Price Guarantee
If you find the same vehicle from the same supplier elsewhere, we'll match the price with no added or hidden fees
No Hidden Fees
We do not add any fees on top of your final price, what you see is what you get!
Free Cancellation
We will cancel your booking on request, no questions asked, provided there are more than 48 hours until the pickup date.
Dispute Support
Should a dispute arise between you and the supplier, we serve as an intermediary between the two of you, guaranteeing you a response and a conclusion to the issue.
Rental Cars from Touring Cars
See available rental cars from Touring Cars