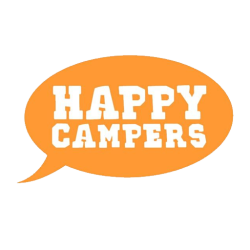 Reviews for
3 Reviews
9.67
About
Happy Campers, a family-run business, offers uniquely designed campervans for an adventurous Icelandic journey. Their commitment to memorable experiences is echoed in the positive reviews on Northbound. Customers appreciate the quality of the campervans and the stress-free booking process.
By choosing Happy Campers through Northbound, you're opting for a unique, eco-friendly, and unforgettable Icelandic adventure.
Reviews
9.67
3 total reviews
| | | | |
| --- | --- | --- | --- |
| | 5-Star | | 100% |
| | 4-Star | | 0% |
| | 3-Star | | 0% |
| | 2-Star | | 0% |
| | 1-Star | | 0% |
| | | |
| --- | --- | --- |
| Staff | | 9.7 |
| Value | | 9.7 |
| Cleanliness | | 9.7 |
| Pickup | | 9.7 |
| Dropoff | | 9.7 |
| Condition | | 9.7 |
3 reviews for Happy Campers
Verified reviews from our customers that rented a car from Happy Campers
Submitted 15. Sep 2020
Excellent
Very good service and friendly people. The rental is really very expensive (about 280€ per day), but campsites are cheap. Volkswagen Transporter was comfortable, although cooking facility was minimal. Heater was very pleasant. Unfortunately we had a converter which caused a shortcircuit, so we had to find the fuses and replace them. Otherwise we couldn't charge our mobile devices. Happy Campers was easy to reach but didn't / couldn't tell us right away where the fuses were to find. Most important: the country is amazing and the feeling of freedom so wunderfull in a campervan. Overall we were really pleased with the van and the people from Happy Campers
Christel
rented a vehicle
in August 2020
Submitted 22. Nov 2018
Outstanding!
This is the best hire company I have ever dealt with, they make it so stress free and easy. The online information and booking system is exceptional. What I particularly liked was that there were no hidden extras. The staff were very helpful and professional and provided excellent communication responding to us after and during we experienced a flight delay. It did exactly as it said on the tin !! Thank you for making our Icelandic road trip so enjoyable.
Robert
rented a vehicle
in November 2018
Submitted 25. Jun 2018
Outstanding!
I'm very happy with happy camper services, the vacation was great, the most Ioved was the freedom to stop where we wanted with no hotels reservation to respect. I will love to come again to Iceland in the future.
Massimo
rented a vehicle
in June 2018
Why book through Northbound?
Best Price Guarantee
If you find the same vehicle from the same supplier elsewhere, we'll match the price with no added or hidden fees
No Hidden Fees
We do not add any fees on top of your final price, what you see is what you get!
Free Cancellation
We will cancel your booking on request, no questions asked, provided there are more than 48 hours until the pickup date.
Dispute Support
Should a dispute arise between you and the supplier, we serve as an intermediary between the two of you, guaranteeing you a response and a conclusion to the issue.
Rental Cars from Happy Campers
See available rental cars from Happy Campers