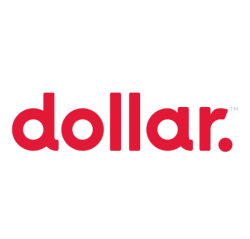 Reviews for
2 Reviews
9
Reviews
9
2 total reviews
| | | | |
| --- | --- | --- | --- |
| | 5-Star | | 50% |
| | 4-Star | | 50% |
| | 3-Star | | 0% |
| | 2-Star | | 0% |
| | 1-Star | | 0% |
| | | |
| --- | --- | --- |
| Staff | | 10 |
| Value | | 10 |
| Cleanliness | | 10 |
| Pickup | | 8 |
| Dropoff | | 10 |
| Condition | | 10 |
2 reviews for Dollar
Verified reviews from our customers that rented a car from Dollar
Submitted 07. Nov 2023
Good
Hi, The car we were given was a Ford Kuga which was lovely. Parking in central Reykjavik was never a problem mainly because we planned to leave before the parking restrictions started in the mornings and we returned towards the end of each day so we could park and leave the car overnight. The main issue for me was the distance to the Reykjavik office. I did consider paying to have the car delivered to the hotel, but decided to take a taxi there instead.
Bernard
rented a vehicle
in November 2023
Submitted 08. Jul 2023
Outstanding!
Very comfortable and and easy to drive.
Andreas
rented a vehicle
in July 2023
Why book through Northbound?
Best Price Guarantee
If you find the same vehicle from the same supplier elsewhere, we'll match the price with no added or hidden fees
No Hidden Fees
We do not add any fees on top of your final price, what you see is what you get!
Free Cancellation
We will cancel your booking on request, no questions asked, provided there are more than 48 hours until the pickup date.
Dispute Support
Should a dispute arise between you and the supplier, we serve as an intermediary between the two of you, guaranteeing you a response and a conclusion to the issue.
Rental Cars from Dollar
See available rental cars from Dollar