Campervan Rental in Iceland
Experience Iceland with our heated, fully-equipped campervans. Skip the hotel for our cheap, price-matched rentals starting at €39,00/day.
100% Refundable Down-payment / Free Cancellation

No hidden fees

Free Pickup at (KEF) Keflavík Airport & Reykjavík

Zero Excess Campervan Protection

Fully-Equipped with an Over-Night Heating System
"Very nice for the trip we enjoyed the room and economy. The staff was awesome at getting us set up and explaining the operation of the vehicle. Iceland was wonderful!"
- Larry rented a vehicle in June 2023
Why Choose Us for your Campervan Rental in Iceland?
Our goal is to equip you with premium, cost-effective campervans for an unforgettable Icelandic journey. Rely on our superior rentals for a comfortable and hassle-free exploration of Iceland's majestic terrains.
Free Cancellation
We will cancel your booking on request, no questions asked, provided there are more than 48 hours until the pickup date.
Dispute Support
Should a dispute arise between you and the supplier, we serve as an intermediary between the two of you, guaranteeing you a response and a conclusion to the issue.
Best Prices
Experience the grandeur of Iceland affordably with our competitively-priced campervan rentals. Our mission is to enrich your journey, offering you the freedom to discover our country's mesmerizing landscapes without straining your budget.
Comprehensive Protection
Embark on your Icelandic adventure worry-free with our campervans. We provide comprehensive coverage against theft and significant damages, ensuring your journey through Iceland's spectacular scenery is secure and tranquil.
Keflavik Airport
Start and finish your Icelandic road trip seamlessly with our convenient pick-up and drop-off location near Keflavik Airport, making your journey in our campervans as smooth as possible
Key Travel Insights
Handy pointers for your campervan journey in Iceland.
🔑

Popular Location:
Keflavík Int. Airport

💰

Avg. Campervan Rental:
$100-250

/day

🧒

Campervan Driving Age:

19-21 years old

🛡️

Insurances Included:
CDW, TPL

⛽

Avg. Gas Price:
€1,84/L

$7.5/gallon

🚘

Mileage Included:

Unlimited Mileage
Should I hire a motorhome or a campervan in Iceland?

Iceland is perfectly suited for both campers and motorhome / RV travel, with campsites spread across the country and most of them even offering waste disposal and other facilities necessary for motorhomes. Whichever you should go for, depends on what type of travel you're looking for.

For couples or small groups, who don't mind not having a bathroom, shower and ample space on-board, a camper van is perfect and affordable. The motorhome, while more expensive, is better suited for families with children or those who prefer a fully equipped RV on their journey around Iceland.

Both options afford you the opportunity to travel across Iceland's majestic landscapes with a new backyard every morning.

Can I park my campervan rental anywhere in Iceland?

No, you cannot. While exploring Iceland in a rental campervan provides a wonderful sense of freedom, it's essential to know that you cannot park your campervan just anywhere. For the protection of Iceland's unique and fragile environment, wild camping or parking overnight outside of designated camping areas is prohibited.

Campervan rental servies in Iceland always advise that you follow these regulations closely.

What should I know before renting a Campervan in Iceland?

Going on your adventure with a Campervan rental in Iceland is a thrilling experience, but it also requires an understanding of the rules of the road and regulations to ensure a safe and enjoyable trip.

Here are some essential points to keep in mind:

Fuel Up: Gas stations can be sparse in the more remote parts of Iceland. To ensure you're not caught out, make a habit of topping up your fuel tank whenever you have the opportunity.

Road Safety: Some of Iceland's roads can be challenging to navigate, especially in the highlands. Be aware when driving on gravel roads and be cautious around single-lane bridges, blind hills, and corners. It's also important to watch out for animals on the road to prevent accidents.

Emergency Number: In case of any emergency, the number to dial is 112. The 112 Iceland app is also a valuable tool for your journey. In addition to providing emergency contact, it can send your location to the emergency services if required.

Weather Conditions: The weather in Iceland is notorious for its rapid and dramatic changes, which can be especially severe during the winter months. It's always a good idea to check the weather forecast and road conditions before setting out on your journey each day.

Respect the Environment: Iceland's breathtaking landscapes are as fragile as they are beautiful. It's vital to treat these natural spaces with care. Do not leave any trash behind and always use the designated camping facilities available. Remember, driving off-road is not just harmful to the delicate Icelandic environment; it's also illegal.

Can I drive the Ring Road (Route 1) in a Campervan?

Yes, you can. Driving the Ring Road (Route 1) in Iceland, a popular route for those using a Campervan Rental in Iceland, typically takes around 7 to 10 days. This 1,332-kilometer (approximately 828 miles) circuit circles the island, passing through many of Iceland's most famous sights.

Do you offer both manual and automatic transmission for my camper van rental ?

Yes, both manual and automatic transmission camper rentals are available for hire. Your choice depends on your driving preference and comfort.

Are there many campsites in Iceland?

Iceland boasts approximately 200 campsites, most of which are located along the coast and the ring road. These campsites vary from remote patches of grass with no facilities to major campsites with state-of-the-art facilities. With the increased popularity of campervan travel, the number of campsites has also increased, catering to both locals and travelers from all over the world

Iceland also has three National Parks: Þingvellir, Vatnajökull, and Snæfellsjökull. Each offers unique landscapes and activities. Most are camper-friendly and accessible via the main roads.

Is there 24/7 roadside assistance available?

Yes, there is a 24/7 roadside or breakdown assistance available for camper van rentals. In case of a breakdown we recommend calling the number on your voucher and follow any processes you now need to follow. In case of emergencies, call the Icelandic emergency number 112.

Is it important to have an over-night cabin heating system?

Yes, having a camper heating system can significantly enhance comfort, especially when exploring Iceland. Given the country's typically cold climate and chilly nights, a heating system can ensure a warm and cozy sleeping environment within the campervan.

Not all camper rentals come equipped with a heating system due to space constraints. That's why, through our booking system, we've made it easy for you to check if your preferred campervan has an over-night cabin heating system. This feature allows you to make an informed decision and select a camper van that best suits your needs.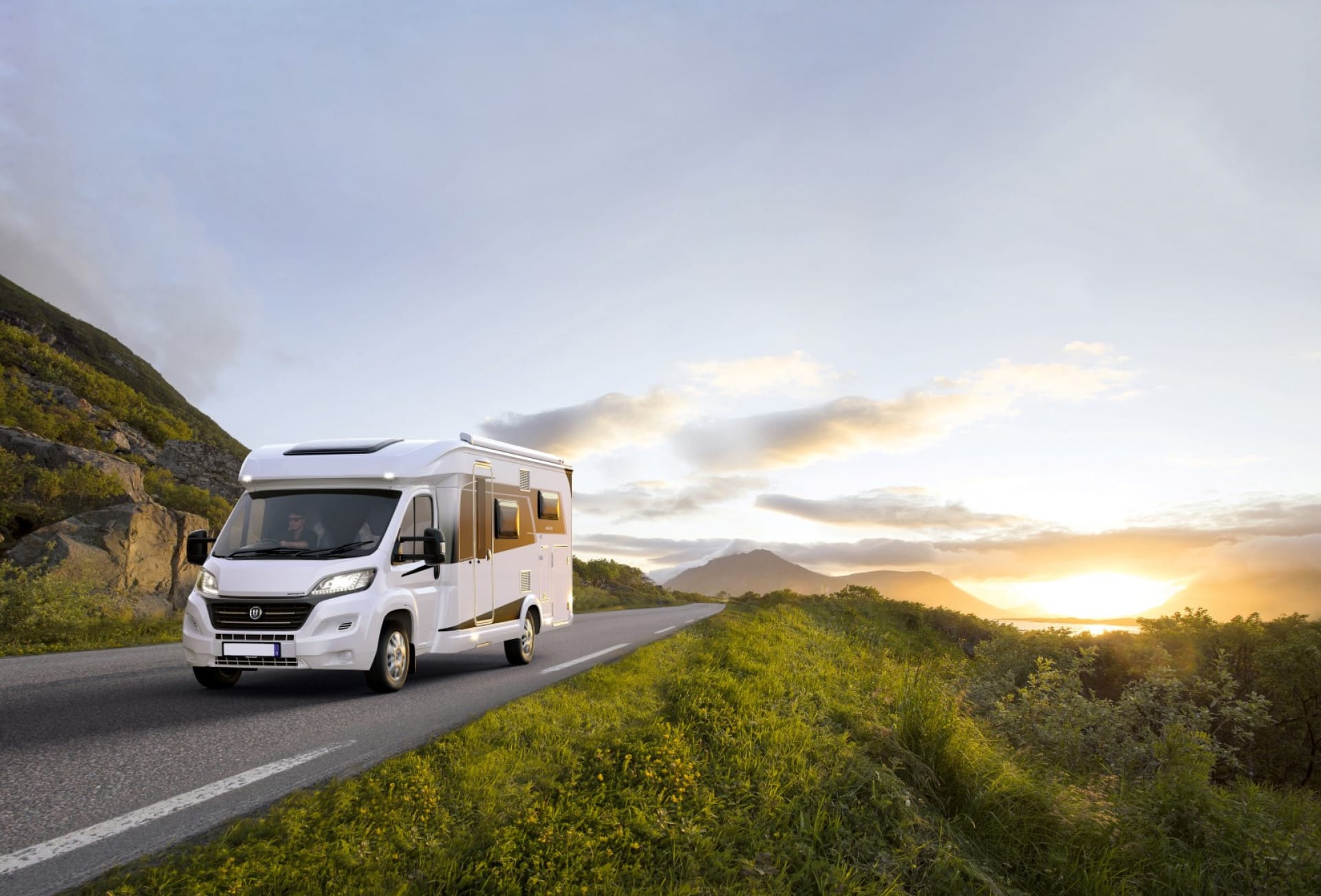 Discover Iceland's Spectacular Scenery
Secure Your Iceland Campervan Hire Now
Hiring a campervan in Iceland gives you a passport to the heart of our awe-inspiring environment and one-of-a-kind highlights. Our campers come complete with all necessary amenities for a cozy, memorable trip through Iceland's picturesque treasures, such as the Golden Circle, Blue Lagoon, and the South Coast's dramatic black sand beaches.

Book your Iceland campervan hire with Northbound now and witness the unmatched splendor of this realm of fire and ice.
Small Campervans / Roof Tents
Discover Icelands scenic wonders with our compact and fuel-efficient small campervans, perfect for solo travelers or couples.
Medium-Sized Campervans
Strike the perfect balance between comfort and convenience with our medium-sized campervans, ideally suited for small families or groups.
Large Campervans & Motorhomes
Embrace the pinnacle of road trip luxury with our large campervans and motorhomes.
Should I hire a campervan in Iceland?
Iceland is an ideal location for campervan exploration, boasting a broad network of campsites nationwide, many of which provide waste disposal and other essential facilities for campervans.

A campervan presents you the freedom to journey through Iceland's grand panoramas, delivering a refreshed vista from your doorstep each morning
View all campervans
Real Reviews from Real Customers
Over 12.000+ reviews from our customers
I originally went through northbound as a third party supplier for campeasy as they let you put down a deposit and pay the rest at a later date. I could not be happier with this company and will 100% chose them again. CampEasy was also an excellent c
...
ompany to work with, the van was comfortable, cozy and was perfect for our 2 weeks in Iceland. Customer service from northbound I cannot fault, they literally replied to any email or request within minutes.
Perfect!
Rented a camper in Oct 2023
Northbound were great to book with. Super simple and made it easy to edit our booking. Star rentals were also very good and accommodating! Thank you!!
Outstanding!
Rented a camper in Sep 2023
The trip was perfect. The van was as described and even better than expected. The booking process in Northbound was quick and easy. I would use it again and I recommend it
Perfect!
Rented a camper in Sep 2023
The service of Northbound are super that IS permited a very good travel.
Outstanding!
Rented a camper in Aug 2023
Fantastic Trip into the Icelandic central highlands. We've received excellent customer experience with both Northbound and Lotus Car Rental. The communication with Northbound before the trip was exceptional and the car hire pick up and drop off with
...
Lotus was easy and quick. The vehicle was clean, in near new condition and well equipped. I would thoroughly recommend!
Perfect!
Rented a camper in Jul 2023
See More Reviews
+ 12.000 Reviews on Northbound.is