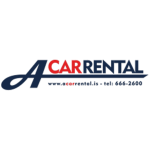 A Car Rental Reviews
5/5
5 Reviews
Search Rental Cars in Iceland
We have cars from
A Car Rental

and many more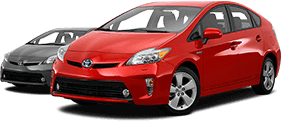 My experience from A Car Rental was great, the guy who gave me the car (I wish I could remember his name) was extremely helpful and friendly. I also met him at the airport to drop off the car which he made easy. We got the car we expected and it was great on our whole trip.
Julianna
•
07. Aug 2017
Rented a Volkswagen Golf from A Car Rental in July 2017
We had a great experience with A Car Rental (Northbound) and have no reservations about recommending this company to fellow travelers. We compared many car rental agencies -
and some were just outrageous in price - liked what we saw, rolled the dice and went with them. The car (a little 4x4 Suzuki automatic) was exactly what we required and we had no issues with it - we took it everywhere around Iceland - into the West Fjords, and completely around the country - even got lost on an "F" Road or two - 16 days and over 3,000 kms later - and it was always reliable. Our Iceland contact was great - he met us at the airport, walked us to the car and took the time to explain the vehicle and give directions and tips. So happy we chose this company over a large global corporation directly - as I I feel A Car Rental and Northbound gave us superior personalized service (and at a much better rate with no hidden fees). Always happy to support local businesses.
Gerald
•
30. Jul 2017
Rented a Suzuki Jimny Auto from A Car Rental in July 2017
We had a great experience using this car rental service. We actually did not get the Suzuki Jimmy because they were out, so we got a very nice upgrade to a Toyota SUV (do not recall the name). The service was excellent and better priced than international car rental agencies!
Begum
•
30. Jul 2017
Rented a Suzuki Jimny Auto from A Car Rental in July 2017
Very friendly staff, easy to get hold of on the phone and smooth delivery/pick up of the vehicle
Martin
•
24. Feb 2017
Rented a Toyota Rav4 from A Car Rental in February 2017
The car was delivered to our apartment on time and in excellent condition, we chose the vehicle for driving inland on icy roads Runar gave good advice for our journey, and as we were returning the car to the airport , also gave advice on the journey times, he met us promptly and handover was quick and courteous, we would not hesitate to recommend this company.
Paul
•
06. Feb 2017
Rented a Mitsubishi Outlander 4x4 from A Car Rental in January 2017