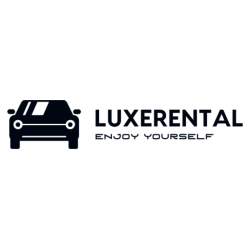 Reviews for
6 Reviews
9.87
About
Luxe Rental, a luxury and sports car rental service in Iceland, is known for its high-quality service and an impressive collection of luxury cars. They specialize in providing new model vehicles with low mileage, ensuring a comfortable and stylish travel experience. Customers have lauded Luxe Rental for their premium service, flexibility in pick-up and drop-off options, and the excellent condition of the cars. They also appreciate the helpful suggestions for sightseeing in Iceland provided by the company.
When you book your Luxe Rental through Northbound, you're choosing a provider that values quality and customer satisfaction. Experience the breathtaking landscapes of Iceland in comfort and style with Luxe Rental.
Reviews
9.87
6 total reviews
| | | | |
| --- | --- | --- | --- |
| | 5-Star | | 100% |
| | 4-Star | | 0% |
| | 3-Star | | 0% |
| | 2-Star | | 0% |
| | 1-Star | | 0% |
| | | |
| --- | --- | --- |
| Staff | | 10 |
| Value | | 9.5 |
| Cleanliness | | 10 |
| Pickup | | 10 |
| Dropoff | | 10 |
| Condition | | 9.3 |
6 reviews for LuxeRental
Verified reviews from our customers that rented a car from LuxeRental
Submitted 17. Sep 2023
Outstanding!
The vehicle was exactly what we wanted and w couldn't have been more pleased with everything about it. Completely reliable, clean, no issues at all for the time we had it. Excellent condition. THE BEST THING WAS THE EXTREME FLEXIBILITY, ASSISTANCE, ADVICE, AND HELP FROM THE WONDERFUL AGENT WITH WHOM WE DEALT. INCREDIBLE CUSTOMER SERVICE!
Sherry
rented a vehicle
in September 2023
Submitted 05. Sep 2023
Outstanding!
I reserved a van thru Northbound & had an excellent experience. I found a better price thru another one of their rental companies & they helped me cancel & rebook to take advantage of the price difference. Hylnur was waiting for us at the arrival terminal & took us directly to the van. On drop off, Hylnur was prompt on meeting us as we were unloading & took the van as we went into the departure terminal. My husband noticed he forgot his hat in the van 30 minutes after. Hylnur was kind enough to come back & drop it off. The process was easy & efficient. I would highly recommend Northbound & the Luxe Rental Company.
Pamela danielle
rented a vehicle
in August 2023
Submitted 23. Aug 2023
Outstanding!
LuxeRental provided an absolutely amazing experience. The car pickup and drop-off was painless. H stayed to explain everything about the van and even gave us driving tips ! and that's not even the best part. Halfway during trip, when I lost my van keys, he actually brought over another van for the day to the hotel so we'd get a full day of sight seeing, while he got a duplicate key made and picked up the other van from the hotel. Without any additional charge. Absolutely insane service! You should absolutely book with Luxe Rental.
Deepanker
rented a vehicle
in August 2023
Submitted 20. Jul 2023
Outstanding!
This was an amazing process for rental. Great pricing and so easy to work with. The pick up and drop off was some of the fastest I have ever had for a rental can (even w/ a late night arrival). The vehicle was in excellent shape, clean and in great working order. 10/10 would rent again.
Leslie
rented a vehicle
in July 2023
Submitted 19. Jun 2023
Outstanding!
It was great. The staff member we dealt with was extremely nice and helpful. He made everything easy for us. A very good price for a very good service.
Bruno
rented a vehicle
in June 2023
Submitted 16. Apr 2023
Fantastic!
Pick up & delivery service was fast and efficient. Only issue with vehicle was the USB ports didnot work so we were unable to charge our phones and cameras in the car during the trip. Besides that everything went smoothly. Thank you.
Andrew
rented a vehicle
in April 2023
Why book through Northbound?
Best Price Guarantee
If you find the same vehicle from the same supplier elsewhere, we'll match the price with no added or hidden fees
No Hidden Fees
We do not add any fees on top of your final price, what you see is what you get!
Free Cancellation
We will cancel your booking on request, no questions asked, provided there are more than 48 hours until the pickup date.
Dispute Support
Should a dispute arise between you and the supplier, we serve as an intermediary between the two of you, guaranteeing you a response and a conclusion to the issue.
Rental Cars from LuxeRental
See available rental cars from LuxeRental