Keflavik International Airport, also known simply as KEF Airport or Reykjavik (KEF), is the largest airport in Iceland, located on the Reykjanes peninsula approximately 40 kilometers from Reykjavik City Centre.
The airport environment in Iceland can often be confusing to travelers, especially in the cases when travelers confuse the Reykjavik domestic airport (RKV) for Keflavík Airport (KEF).
This is understandable of course, as the airlines usually print "Reykjavík (KEF)" on their tickets, despite the correct designation being Keflavík International Airport, or "KEF Airport".
Unfortunately, this does cause a fair few mix-ups so, to be clear, Keflavík International Airport (KEF) is the only truly international airport in Iceland, but it's close enough to Reykjavík that the airlines can choose to print Reykjavík instead of Keflavik on their tickets.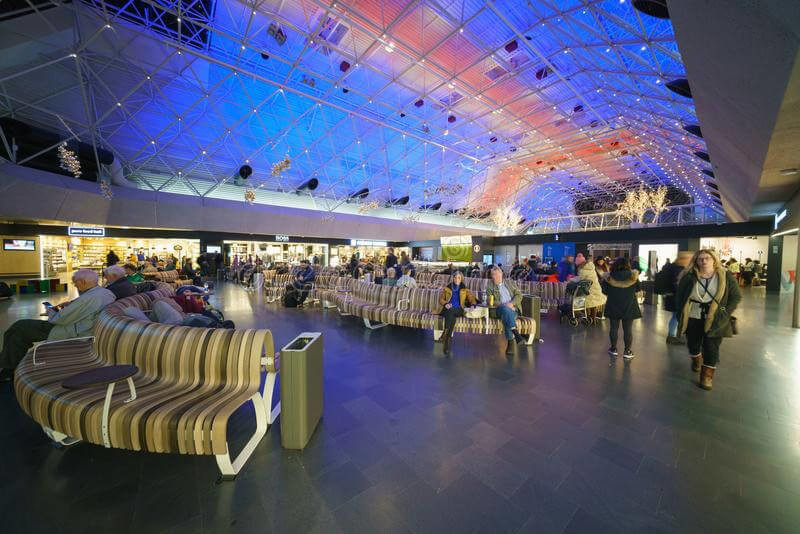 The Reykjavik Airport (RVK) is a small domestic airport located in the city's center with regular flights to:
Akureyri
Egillstaðir
Ísafjörður
Vopnafjörður
Þórshöfn
Grímsey
Operates also certain international flights to:
So, make sure to select your car rental pick-up is from Keflavik Airport and not Reykjavik airport.
---
---
Keflavik International Airport (KEF)
Keflavik International Airport (whose original name was Leifur Eiríksson International Airport) was originally built by the United States Military during World War II.

It consisted of 2 runway airfields, both named after separate pilots who had died in Iceland. After the war, the airport was returned to Iceland's control.

Though the US military would later return in 1951 after a defense agreement was signed between Iceland and the US. The terminal opened in 1987 as a separate entity to the military base and was used for civil traffic.

The airport terminal has gone through several expansions throughout the years, and as of 2018, carries over 9 million passengers annually. Not bad for a population of 350,000.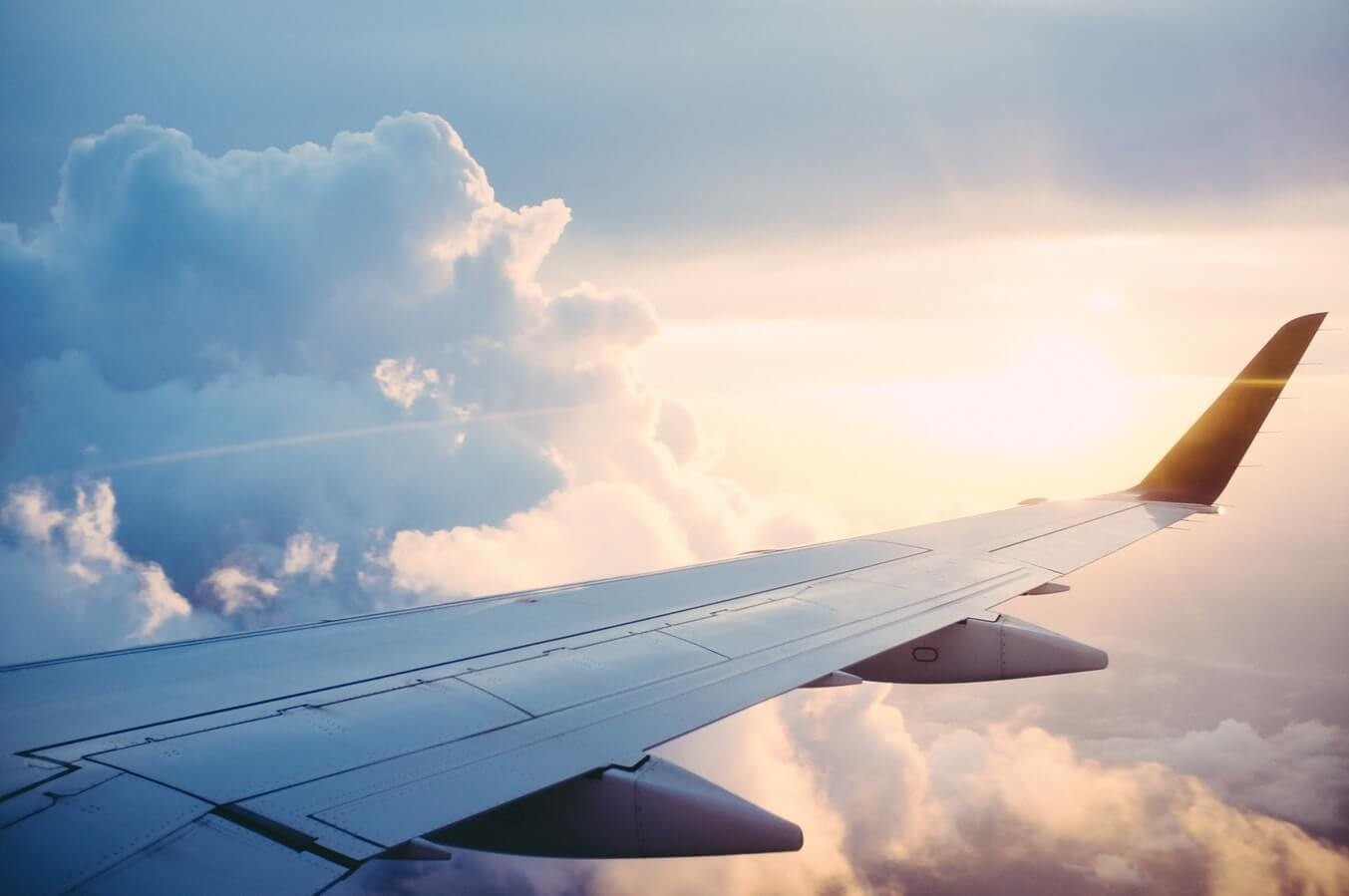 We recommend checking out Flight Radars website on Keflavik Airport for detailed information
What airlines fly to KEF Airport in Iceland?
The primary carrier at KEF Airport is Icelandair and, a new airline called PLAY Airlines.
Following Airlines Fly Through Keflavik Airport:

AirBaltic
Air Canada Rouge
Air Greenland
Air Iceland Connect
American Airlines
Atlantic Airways
Austrian Airlines
British Airways
Czech Airlines
Delta Air Lines
EasyJet
EasyJet Switzerland
Edelweiss Air
Eurowings
Finnair
Iberia Express
Icelandair
Jet2.com
Lufthansa
Norwegian Air Shuttle
S7 Airlines
Scandinavian Airlines
Transavia
Transavia France
TUI Airways
United Airlines
Vueling
Wizz Air
Destinations from Keflavik Airport:

Alicante
Amsterdam
Baltimore
Barcelona
Belfast
Bergen
Berlín
Billund
Birmingham
Bologna
Boston
Bristol
Brussel
Búdapest
Chicago
Denver
Dublin
Dusseldorf
Edinborg
Feneyjar
Færeyjar
Frankfurt
Gdansk
Genf
Glasgow
Gautaborg
Gran Canaria
Hamborg
Helsinki
Ilulissat
Katowice
Kaupmannahöfn
Kraká
Leeds
Lissabon
London Gatwick
London Heathrow
London Luton
London Stanstead
Madrid
Malaga
Manchester
Milano
Minneapolis
Montreal
Munchen
Nantes
Napoli
New York JFK
New York Stewart
Newark Liberty
Newcastle
Nice
Nuuk
Orlando
Oslo
Palma de Mallorca
Paris CDG
Paris ORY
Portland
Prag
Raleigh-Durham
Riga
Róm
Seattle
Stavanger
Stokkhólmur
Stuttgart
Tenerife Sur
Toronto
Þrándheimur
Vancouver
Verona
Vienna
Vilnius
Warsaw
Washington Dulles
Wroclaw
Zurich
Destinations for Icelandair and PLAY
Icelandair direct routes to Europe:




Alicante
Amsterdam
Berlin
Billund
Brussel
Copenhagen
Dublin
Frankfurt
Genf
Glasgow
Hamborg
Helsinki
London Gatwick
London Heathrow
Madrid
Manchester
Milano
Munchen
Nice
Oslo
Paris
Rome
Salzburg
Stockholm
Tenerife
Zurich
Icelandair direct routes to North-America:




Baltimore
Boston
Chicago
Denver
Minneapolis-St Paul
Montreal
New York (JFK)
New York (Newark)
Orlando
Portland
Raleigh-Durham
Seattle | SEA
Toronto
Vancouver
Washington DC
PLAY's direct routes to Europe:




Alicante
Barcelona
Berlin
Bologna
Brussels
Copenhagen
Dublin
Geneva
Gothenburg
Gran Canaria
Iceland
Lisbon
Liverpool
London
Madrid
Malaga
Mallorca
Paris
Prague
Salzburg
Stavanger
Tenerife
Trondheim
PLAY's direct routes to North-America:




Baltimore/Washington, D.C.
Boston
New York
Orlando
Another large Icelandic carrier was Wow Air but as of early 2019, Wow Air is no longer operational.
What Shops or Restaurants are in Keflavik Airport?
There is a duty-free store located in both arrivals and departures, where we would recommend purchasing any alcohol you intend on consuming (alcohol is very expensive in Iceland due to severe taxation).
It is here that I would also recommend you purchase the Icelandic candy you wish to try or take home to your family and/or friends.
Besides the duty-free store, you will also find all sorts of shops and restaurants in KEF Airport.
Most of the stores and restaurants are located on the second floor, as you will see in the image below. (Photo from Kefairport.is).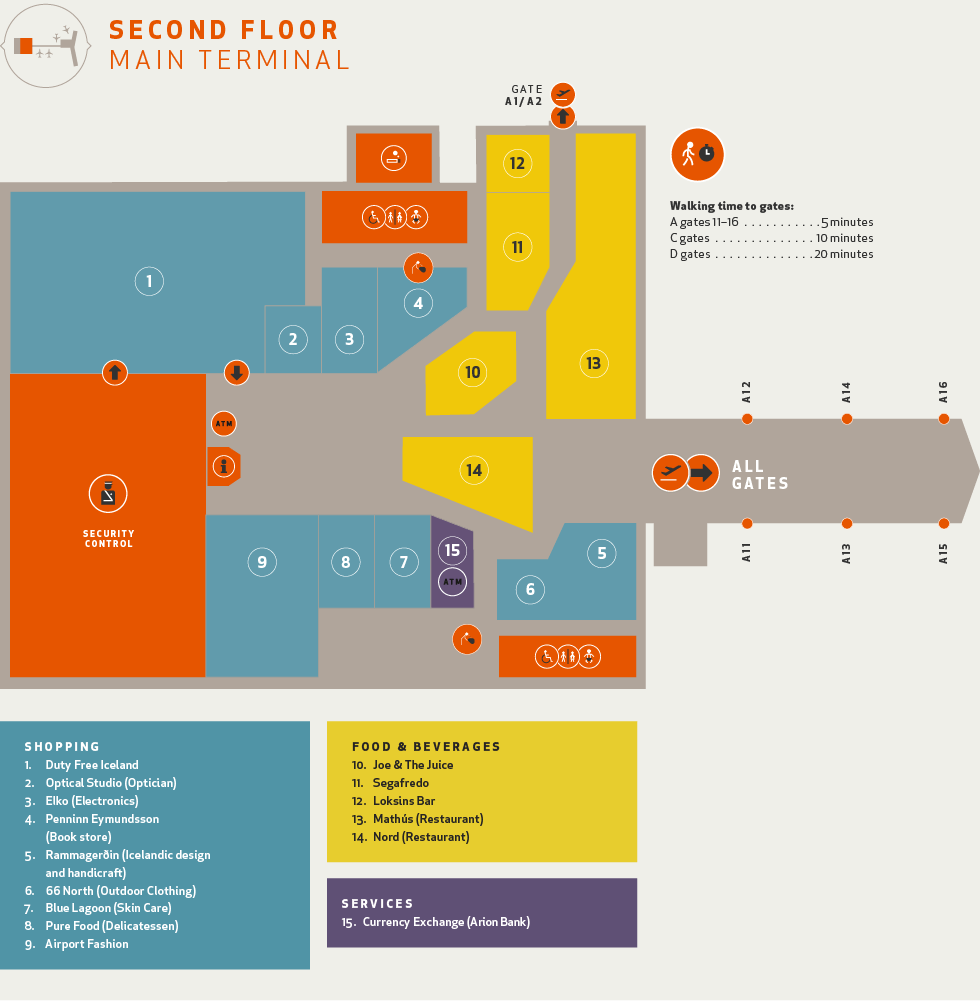 A popular pitstop at the airport is the tax refund desk. I would recommend getting to the airport extra early if you intend on claiming tax back, as the desk is always extremely busy.
What Is Close To Keflavik Airport?
Keflavik is a very small area, and also quite remote. There isn't a lot, but it does have all the necessities and is usually a great stopping point for late night and early morning arrivals. It is also the last stop for many travelers, before their departure.
Grocery Stores
Restaurants
Hotels
Tours
Museums
The rock and roll museum shows the great history of Icelandic music as a whole, dating back to the 1920's whilst Viking World is a five exhibition museum along with a settlement zoo, a playground, and an outdoor classroom.
Keflavik is also home to a large indoor water park called 'Water World', which has a heated activity pool. This is a great place for children to play and have fun.
Nature
These destinations are part of the 'Reykjanes Peninsula'.
The most popular destination, which is around a 20-minute drive from Keflavik International, is the world-famous Blue Lagoon, A geothermal spa named by National Geographic as one of the 'wonders of the world'.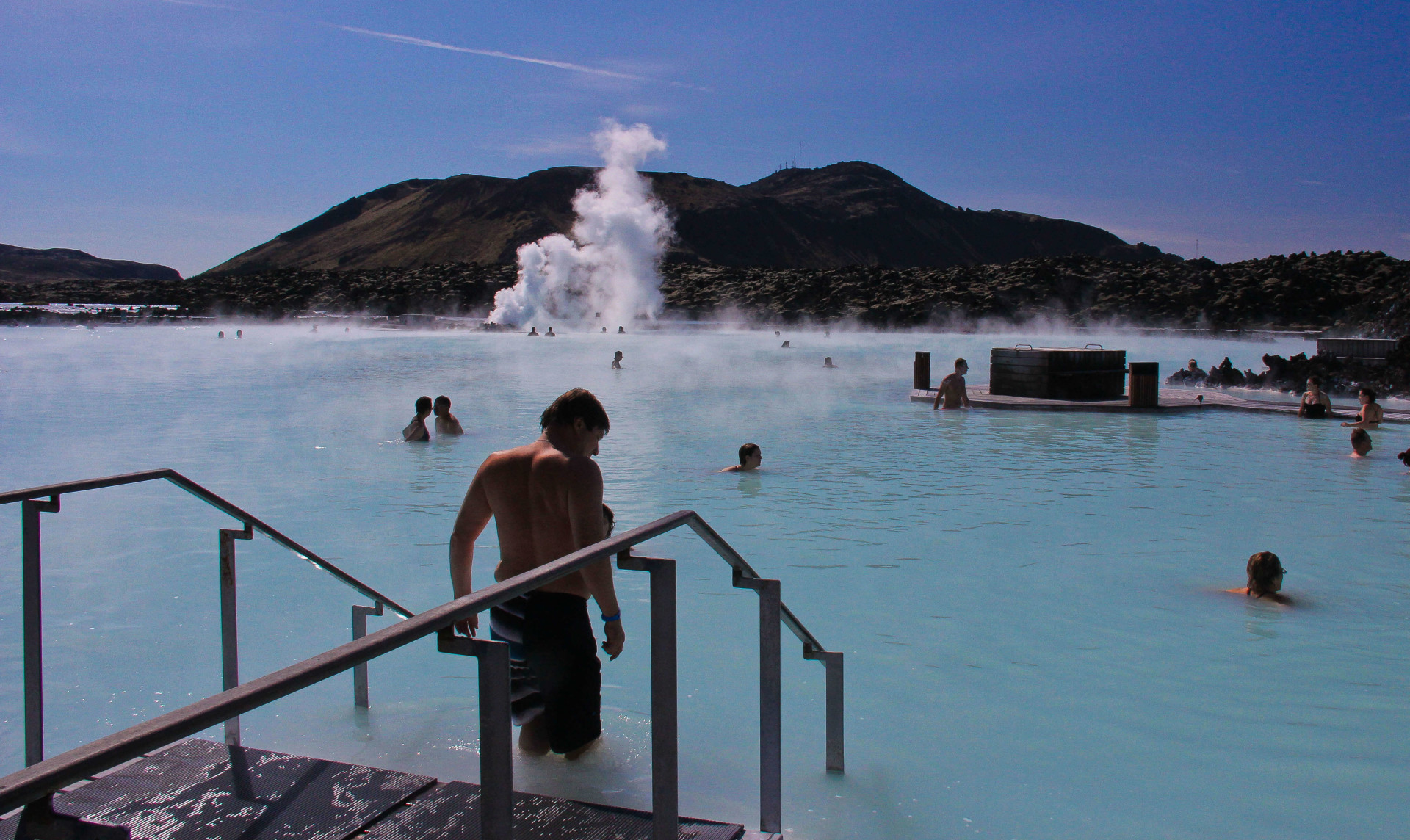 ---
---
How do I get from Keflavik Airport to Reykjavik?
Some of you may be renting a vehicle. In most cases, you pick up the vehicle directly from or around Keflavik Airport. So, therefore, you're free to drive into Reykjavik at your own accord (around 40-45 minute drive).
However, if you are not renting a vehicle then there are 2 options: take a taxi or take a bus / airport transfer. Our recommendation would be to take one of the bus transfers as a taxi from the airport to Reykjavik can set you back around 17,000 ISK (?134).
This is why most travelers will use one of the many airport transfers. The two of the more popular options are Gray Line and Airport Express.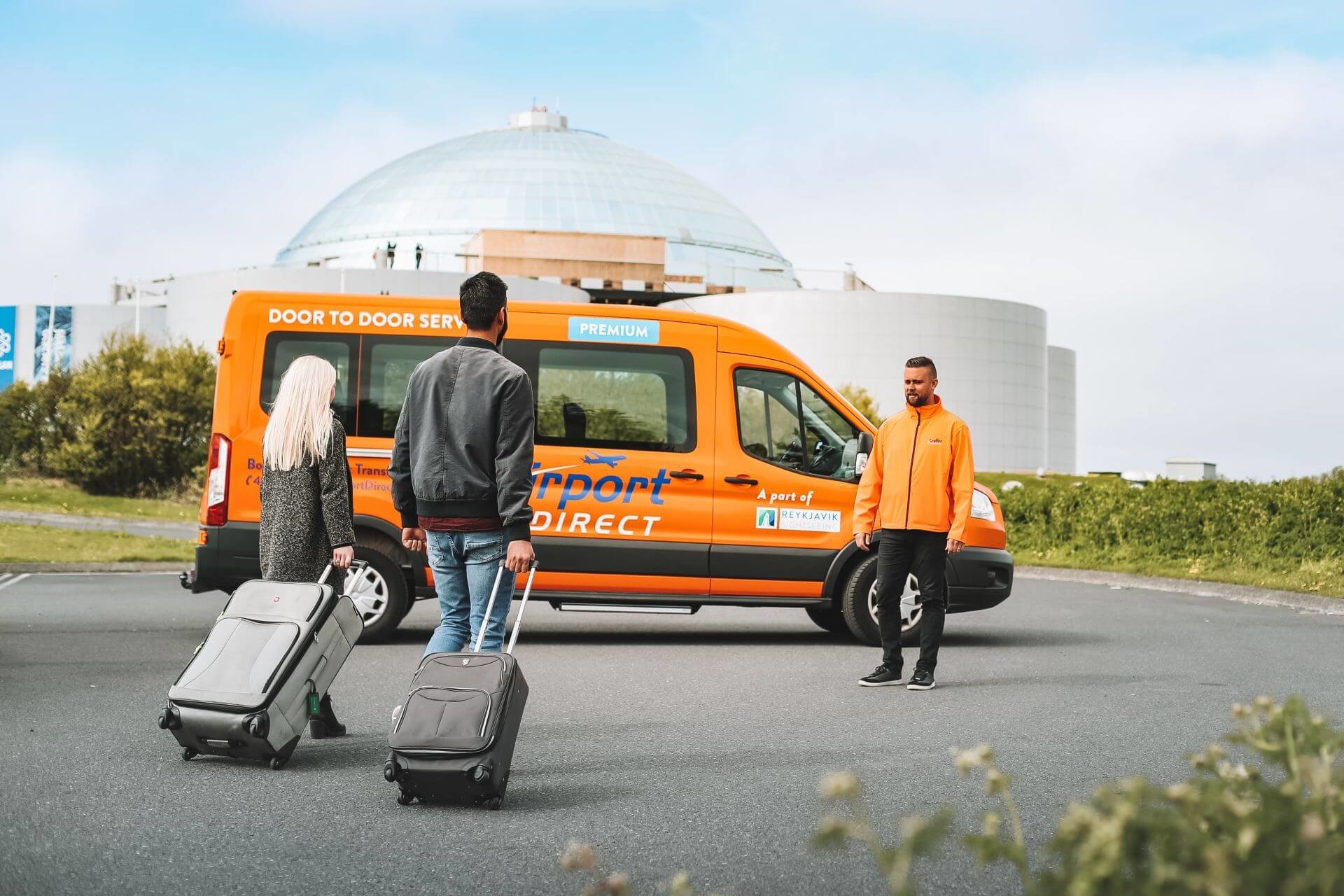 Both services are available for return to the airport and provide a 24/7 pickup from your hotel.
For those of you that have rented a car, most agencies are based in Keflavik and offer 24/7 return. However, there are some located solely in Reykjavik. Though, the agencies may offer to drive you back to the airport or to BSÍ bus terminal so you can get a bus transfer.
Related posts:
What can I do on a Layover in Iceland?
As previously discussed, there are plenty of things to do in the surrounding area of the airport.
There's the option of renting a car for a few hours or even taking a bus to the Blue Lagoon. There are also regular buses back to the airport.
You could also book one of these tours: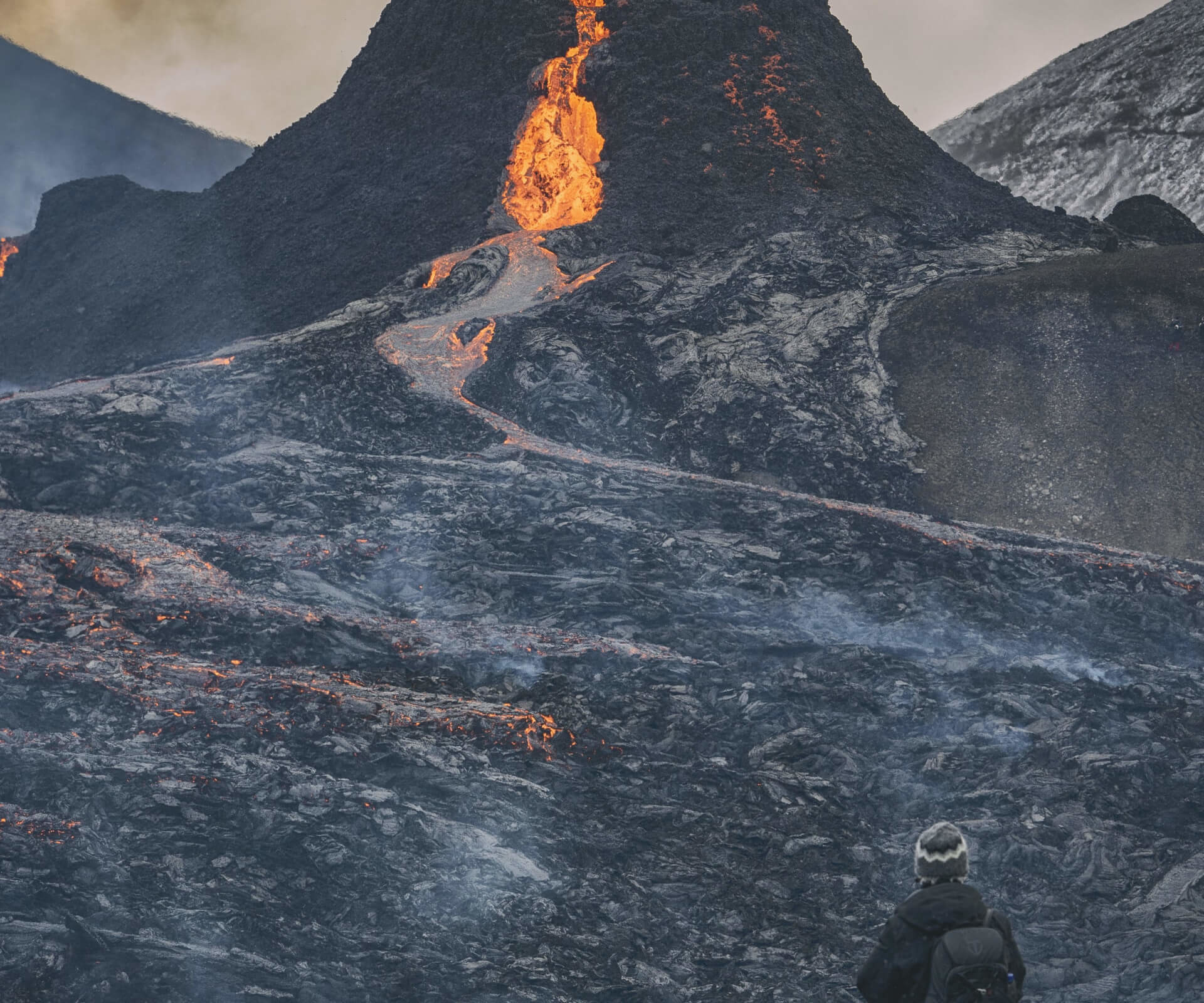 Renting a Car at KEF Airport
Many rental agencies will meet you in the arrivals zone of the airport, whilst others have a free shuttle service running every 15 minutes to the car rental area (look for the 'car rental shuttle service' signs).
There are some agencies based in Reykjavik, and they might either charge a fee to pick you up from the KEF airport or provide you with a Flybus ticket to transfer from Keflavik airport to the bus station (BSÍ) in Reykjavik where they would then pick you up.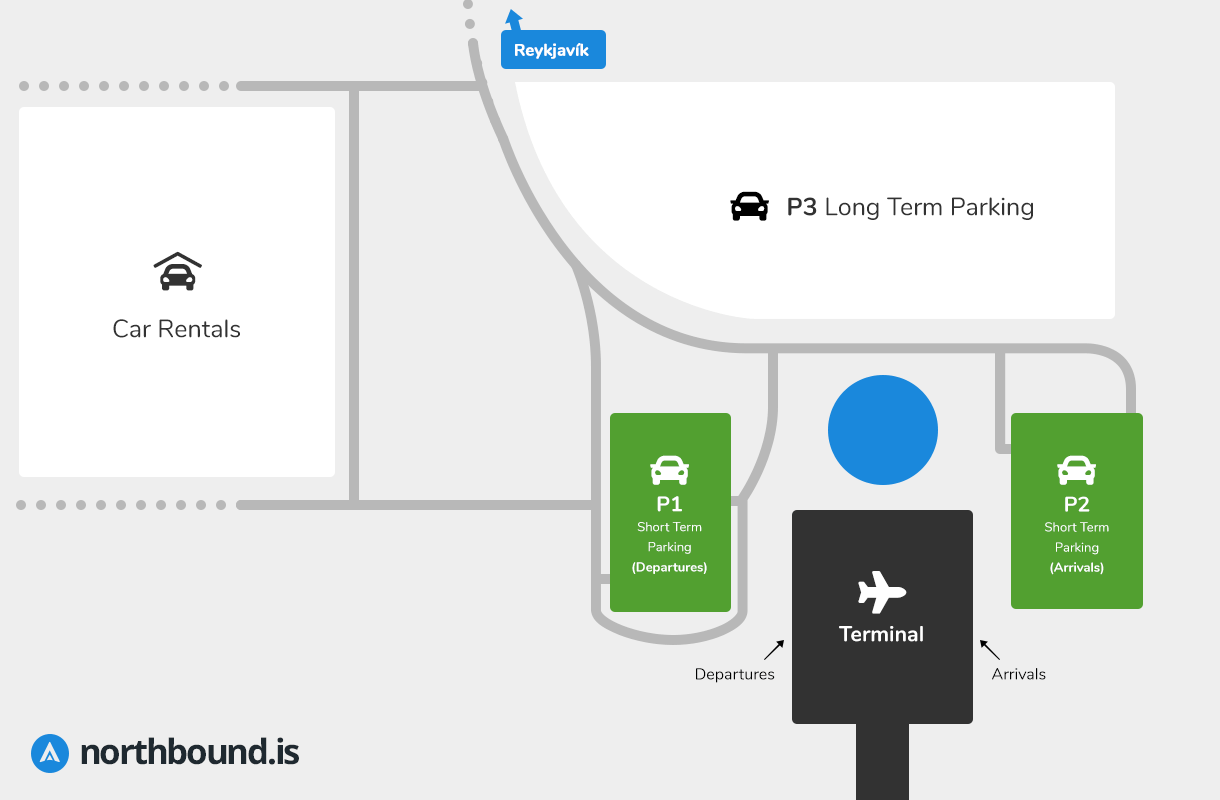 The bottom line is, make sure to get familiar with which pick-up process is valid for your booking. This is usually stated on your voucher or on the page where you booked the car.
Returning to Keflavik Airport
If you are renting a vehicle then there are usually 3 varying return procedures. Returning directly to the airport, returning to the agency's office in Keflavík and then being driven to the airport or returning in Reykjavik and getting one of the bus transfers back to the airport.
We always recommend that you return your vehicle AT LEAST 2 and a half hours before your flight time. This is because Keflavik airport is very busy, and can take a long time to check-in, get through customs and visit the tax refund desk.
The process for returning your vehicle and then being driven to the agency may sometimes take upwards of 30 minutes or more, so be sure to give yourselves plenty of time to prevent last-minute panicking.
The same goes for those of you returning by taxi or by bus transfer, ensure that you will arrive 2 hours before your flight. Especially if you intend on heading to the tax refund desk. The queue for this can be very long.
First Class Lounges at KEF Airport

There is only one exclusive lounge at Keflavík Airport, the Icelandair Saga Lounge. The amenities there include:
Stylish relaxation lounge with recliners, plenty of electrical outlets and some coffee.
A buffet that serves a delicious spread for breakfast, lunch, and dinner.
Play area for the kids.
Fireplace.
Free Wi-Fi.
Showers with soap and towels provided.
Panoramic views over the airport and the surrounding landscape.
Free alcoholic beverages.
---
FAQ
How big is KEF Airport?
As stated on Airport Technology Keflavik International Airport is spead over 25km² or 9.6 sq miles and is the largest airport in Iceland.
---
How many runways does KEF Airport operate?
KEF Airport has two runways which have are designated 02/20 and 11/29. 02/20 is about 3,05 km long and 11/29 is about 3.06km. The surface of the runway is asphalt and is equipped with CAT II facilities which can serve all types of aircraft in a 24 hour operation.
---
How many terminals are there in KEF ?
The airport has a single terminal which opened in 1987 and was extended in 2001. It was then again extended in 2008 and again in 2016 making it 16.000 sq meters.
ISAVIA's masterplan from 2018 sates that they will extend yet again making the terminal 25.000 sq meters costing roughly 15 billion ISK.
Bellow you will find a video of past extensions as well as future developments in KEF Airport.
---
---