Search Rental Car Deals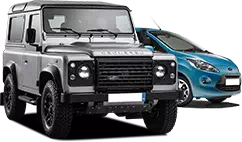 Rent a Car in
Iceland
The Best Rental Car Prices in Iceland
Get the best results
Search & compare the lowest rental car prices from the very best car rentals in Iceland.
No hidden Fees
No hidden or added fees. Free cancellations. CDW insurance included.
As easy as possible
Simple booking process with instant confirmation and availability from your chosen car rental in Iceland.

Iceland's Highest Rated Booking Website
We are proud of our standards of quality and service and those standards are reflected in what our users have to say about us. Book your rental car or day tour with Northbound and rest assured that a strong team of travel advisors is prepared to assist with any of your questions or concerns both before or after your Adventure. #AdventureAwaits
We believe in forming long-term relationships with our users, which is why we only partner with local Iceland car rentals that provide the best possible service. From beginning to end, your journey shall be spectacular.
The Northbound platform is designed by us from the ground up with user experience in mind so that you may find everything you need to assemble the perfect holiday in Iceland with the simple click of a button. Your Iceland rental car is waiting.
All bookings are reserved and confirmed immediately, leaving you with peace of mind and security in knowing that your Icelandic journey is waiting for you to arrive as you rent a car or book a tour in Iceland.
Our Icelandic
Rental Cars
You'll find these types of rental cars on Northbound
Reviews from around the web
What people are saying about us. Over 6000+ Reviews from real and verified people who rented a car with us
Frequently Asked
Questions
For quick answers to your queries
Our customer written
Reviews
Real Reviews from Real Customers