Search Rental Car Deals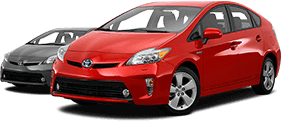 Rent a Car in Iceland
Compare Prices and Book from Iceland's Top Car Rentals
Search & compare the lowest rental car prices from the very best car rentals in Iceland.
No hidden or added fees. Free cancellations. CDW insurance included.
Simple booking process with instant confirmation and availability.


My experience was very good: it was easy to communicate with NorthBound and the car was exactly the one I chose on internet. Transparent fees and no bad surprises. But I think the best about Northbound is the communication: the chat is always functioning and they're ready to help you to solve any doubt.
Federico - Italy
Traveled to Iceland in June 2016
We went spontaneously for a week on a camping trip to Iceland and as we were super late with booking a rental car we chose northbound. Best decision, everything went perfect. Fast, easy and friendly. Perfect experience!
Paola Cermak - Germany
Traveled to Iceland in July 2016
Why Rent Through Northbound?
Northbound is one of the largest marketplaces for rental cars in Iceland and we limit our partnerships to reliable and high rated car rentals that have enjoyed countless positive reviews from their customers.

Our prices are the lowest you'll find and our service standards are the absolute highest you'll experience. Compare the lowest rental car prices among the highest rated car rentals in Iceland. Rent a car in Iceland with Northbound and feel secure in your journey.
Our Icelandic Rental Cars
You'll find these types of rental cars on Northbound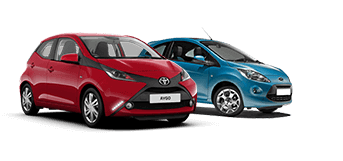 Economy Cars
Quick and agile cars for those tight Reykjavík city streets. The hatchback is perfect for those looking for cheap car rental options.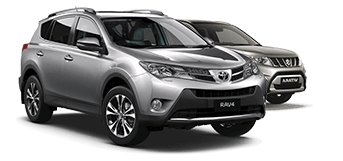 4x4 Jeeps
The ultimate road trip vehicles. Experiencing Iceland behind the wheel of a 4x4 rental car is an experience unlike any other.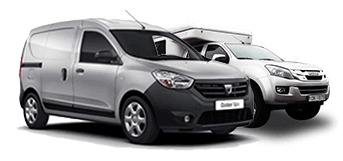 Campers & Campervans
The freedom and mobility that comes with traveling Iceland in your affordable camper rental car is unmatched by anything.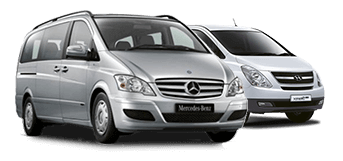 Minivans & Busses
Renting a car for a group of people can be tricky, but our selection of affordable minivans and passenger cars is the cheapest solution.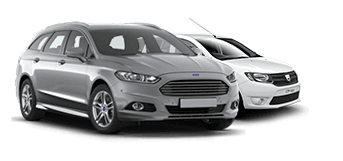 Family Cars
Comfortable to drive with spacious cabins, these larger rental cars are a great means of traveling through Iceland with plenty of bootspace for all of your luggage.



























Locations
You can pick up and/or return your rental car to these locations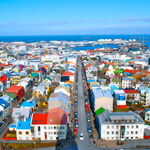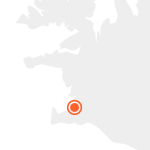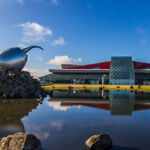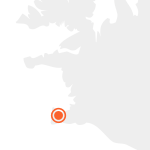 Officially known as Reykjanesbær, Keflavík is home to the Keflavík International Airport and is essentially the gateway into Iceland for an overwhelming majority of travelers. It is the largest town on the Reykjanes Peninsula and home to several iconic places such as the Museum of Rock and Roll and Viking World.
The only international airport in Iceland, the Keflavík Airport is located in the town of Reykjanesbær, also known as Keflavík. It is situated approximately 40 minutes by car from the capital city of Reykjavík. Many airlines publish plane tickets with the destination set as Reykjavík Airport, while it is in fact Keflavík Airport.
You may arrange pickup or dropoff at any hotel or guesthouse in the Keflavík area. The procedure usually involves a shuttle service from the hotel to the Keflavík rental office and vice versa.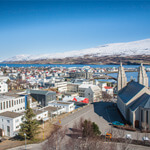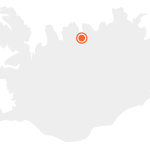 Frequently Asked Questions
Reviews from our Customers
We had a tour of of the Iceland and your service was super super good! Thanks a lot for all
The car works very well. It's not brand new so we don't have to worry about the scratch from small rocks. The space is big. We can leave some stuff in the car so we don't have to take them with us each time we check in/out to a hostel.
Very good, all was fine, ( except the CD-player). It was a very good, reliable car and a good service from the Northbound.
The Suzuki jimmy was the perfect car for two with luggage and run smoothly on the regular highway, fine on the gravel covered roads, but a bit bumpy on washed out gravel roads. The vehicle was clean and in good condition and functioned well. The service was good and the car was ready despite booking the night before. The agent was professional and allowed us some grace time on the return.
The car work well for us, we could do everything we had planned perfect! We highly reccomend renting a 4x4 to travel around Iceland and for sure we would reccomend your company. Thanks for the experience Northbound!
I had a great experience with Lagoon Car Rental. Not only did they deliver our car straight to our accommodation, but we got a free upgrade. The car was clean and ran well. Only the drop off point at Keflavik airport is a bit difficult to find - they take you to the airport via a shuttle and the drop off is at the beginning of what looks like an industrial estate. There was a small sign (which is very easy to miss) to point you in the right direction. The collection of the car was quick and I was in the airport in no time...
Our experience with Arctic Car Rental was great. We were met at the airport, escorted to our car and were on our way quickly with all the information we needed. We paid a very good rate for our rental. I would recommend this company to others.
Renting a car from Lagoon was very convenient: one of their employees drove the car over to the place we were staying, and at the end of our trip, came by to pick it up. The car itself was fine; it had some difficulty with hills and gravel roads, but overall we had no problems.
Very good. The welcoming was perfect. All the hints were useful during the trip. Everything about the car was explained properly, except for the switches and the light, but the delay to answer this question by email was fast and clear.
Super nice service og good cars for icelandic roadtrips.
Excellent, the car was easy to drive and was very well maintained
We had not any problem . The staff who attended us was very friendly and when we returned the van they took us to our hotel for free . The van was just what we needed for our trip ,comfortable, spacious and value for money .I recommend this company to everyone . Really good experience .
Well at the end we didnt get the Hyundai Tucson, but a Ford Escape. Its mostly in the same category. I think a little bit better than the Tucson, in performance. It worked well all week long, make it easier than out other car (Suzuki Vitara) on hilly gravel roads. I can recommend this car to everyone. There was only one little problem with the car, what we did not realize when we get it, that the windscreen washer tank was empty. We fixed that on our own, but that cost the 5.0 rating
The agent that was supposed to pick up my group was late by 45 minutes. Other than that everything went smoothly. We got our vehicle without further complication, no mechanical break downs during the week, and drop went quickly and effectively. After the first day the staff was able to answer my questions
The crew is very friendly. When returning cars, we call to change our pick up location a day before and the crew is more than helpful to find us for I have really difficulty when pronounce the road name. We are satisfy on the service northbound provided. Just a small suggestion, the car interior and the seats is a little bit dirty, (With white spot on it...) but it's not big problem, we use tissue to wipe out.
The renting process was nice and uncompilcated, pickup at Airport was also nice. General informations about driving in Iceland were provided. We had to refill the window cleaner, but got paid for it. The car was ok, it is not very good isolated, e.g. you can feel the wind coming through the window open/close buttons. However, heater at night worked. At all, the car felt a little bit cheap, e.g. the Key. Since we were often leaving camping sites early at the morning it was a little bit disturbing that you have to slam the doors to close them, what was very loud...
Very nice car in Iceland. The staffs are quite straightforward and provide support for questions
I recently rented a 4x4 from from Northbound. They picked us up from the airport and drove us a short distance to their office to sign the papers. They upgraded us with no charge. In minutes we were ready to go. All went went. The explorer was not new but in great condition. It rained solid for three days and we could have used some new windshield wipers, but all else was fine. Our flight home left at 6am which was before their office was open. They made special arrangements for us to leave the car at the airport...
The 4 wheel drive was great for the local roads. Although we didn't go on any "F" roads… some of the local ones were scary enough! (plus, they tell you NOT to go on "F" roads... for good reason, trust me!) The GPS is an antique... we got a local SIM Data chip and used that in a smart phone for GPS, which I would recommend. They met us at the Airport and made the transfer really easy...and you just drop it off on the way out in long term parking, also easy. There is a gas station at the right side of the terminal to fill the vehicle up...
The Jeep is very comfy and perfect size for us. Equipped with everything we need. Two tiny things we don't like are that it produces a lot of smoke and that sometimes the heater on the back has weird smell.
Arctic Car rental was great, a person from the car rental met us around 5 am. No complains about the car or the rental experience. I was assuming the car had GPS (from what i believed when i booked) but it was not there and dropping the car back was not easy as the parking lot was full. I called them back to confirm that i left the car in the another row. I think if they had given the map for parking and also marked the rows that you can park with instructions to leave the keys, it would have been great.
Booking on Internet was pretty easy! They picked us up at the airport and we didnt had to wait, was perfect also! Arriving at the rental place, we paid what we had to pay and singt the contract. After that, Runar showed us the car, we walked around and wrote down the ''defects'' like scratches and bumps. Once we had a little problem. We could call the company and they helped us immediately. Was very good also! The only thing i have to criticize, or who you could change, is that you could have write us a mail, or sms about the returning...
Northbound was great! They picked us up from our hotel, were extremely helpful at the agency, and then we easily dropped the car off at the airport. Truly a hassle free experience. My only complaint was that the windshield wipers were a bit run down and the defroster worked sporadically--next time I would check those things before leaving.
It was a great company with great service. The car was good, windshield wipers and headlights didnt work too well, but when the car broke down, we had an agent pick us immediately and the new car we recieved was in excellent condition. Overall, our experience was great.
Our experience with Icerental was really good. We were met at arrivals by a very relaxed man, who took us to our car. We were given an automatic, which I had never driven before, ( I had requested a manual) & the only negative thing I would say is that he didn't show me how to drive it - he left that to my husband, who had driven an automatic in the past. I'm glad I took out gravel insurance, as I had peace of mind with all the cars kicking it up around us. The cars aren't pristine, but that suited us - they're more used & 'comfortable'...
No major issues. The last day the Webasto heater stopped working temporarily.
Nice service, nice people and nice car (was clean and comfortable). A bit pricey, but I guess its the prices in Iceland
I really liked our Suzuki Grand Vitara (with GPS) that we rented from Icerental. A rep from the company met us at the airport and drove us to the off-site rental office and had us on our way very quickly. There was an undocumented chip in the windshield that we noticed before departing and that was quickly noted on paperwork. Returned vehicle and was immediately transported to the airport. Very easy process. Very comfortable vehicle. We needed the 4x4 in a couple of situations.
Car was very good, Star car rentals were very friendly and professional. Cost was a bit high
It was a very positive experience. Managing the rental was easy and clear and the van was great even in winter conditions, except for the ceiling insulations panels, which started to unglue because of air condensation during cold nights.
We rent a Toyota Yaris 2016 from Lava Auto. When we drove the car, it was new and great!
Our experience with northbound was over all very positive. A brand new car (10km on the clock) and a member of staff waiting to greet us off the plane! Everything went very smoothly until it was time to return the car and we couldn't find the office due to lack of signage an the main road. Other than that I would happily recommend this firm.
My boyfriend and I loved the car. It was the perfect size and came fully equiped for our needs. We found out late that there was a windshield ice scraper in the car, but we only needed it for one day and borrowed one from our bed and breakfast. I especially liked the winter tires which made us feel more safe. The only thing we found a slight issue if you could even call it that was when we ran out of windshield wiper fluid. We use water back home and had to hunt around a bit to find some. I don't think we would have used all of it if it had been full when we picked up the rental but I just think this should be topped up like the gas before the car is used again...
We had a great experience! As we showed up to pick up our car, we were offered an even better one, because of the weather conditions. The car worked well for our trip along the coast, good for difficult terrain and snow. As we delivered the car back to Northbound, a very kind employee offered to drive us to the city of Reykjavik and helped us out with storrage of our luggage, as we had a flight later on. A very good experience, and we would recommend Northbound anytime to others including ourselves renting a car again...
Vehicle condition overall is good though a little bit dirty (external). I got the model as I booked. The staffs' service extended is acceptable. Nice gentleman who sent us to airport after returning the vehicle. Will recommend to others.
Good hassle free motoring
Very good, one I was able to speak to them and ask them to collect us from the airport. The car itself was all that we expected given we had rented a 2008 car. There were one or two problems with it which we reported back to Iceland 4 x 4 - the brake light kept coming on and then going off, there was no working rear windscreen wiper and the sat nag would not always connect in the car - at times the passenger had to sit and hold it! However, these were minor niggles from persons who normally drive the latest Land Rover 4 x 4's!
Excellent. Vehicle was precisely as advertised and was in good condition, handled roads well. Our drop off was very efficient and we waited 0 time to be transferred back to the airport. Unfortunately our pickup was approximately 1 hour later than we had requested however the company was apologetic and made it right by us. We were able to decline CDW as we had been told by northbound that we could so that we could use insurance through our visa. Our questions on the northbound website were answered promptly by a real person...
On our recent trip to Iceland, we rented a Suzuki Vitara, despite some concerns about driving in Iceland in the winter. The car got us around safely and comfortable, even during a tense bit of driving through a snowstorm. The staff were friendly and helpful upon pick-up and drop-off. My only suggestion is to put a large sign outside the rental location, as we had trouble finding it when we brought the car back. Thanks for helping us have a wonderful trip in Iceland!
It was great - amazed that you guys stayed open until 1am when our flight landed, that was really useful! The car did make a weird noise when in full left hand lock, we wondered whether the suspension was shot, but ypu said it was to do wih the winter tyres? Just felt a bit strange while driving. Overall really good though.
Overall the service was decent. But I would recommend anyone who looking for a car to rent newer models. Iceland roads (especially in winter) can be slippery.
4X4 Vitara perfect on road and way
No one was waiting to pick us up at the airport,no note or message to explain why. Had to call a couple of times as staff advised they'd be there in 20 mins which turned into 50 mins of waiting. This resulted in us being late for our check in at the hotel and had to pay extra for out of hours check in. Car quality was okay, we didn't have any problems with that. Car return was quick too. Also, the car was not renault clio, it was hyundai i20.
The Dacia Duster was a good choice for our trip in March. Everything went very smooth. For our next trip to iceland we will definatly choose again northbound and in special Lava Auto.
The car was great and worked well for what we needed to do. I'm taking .5 off the rating because the guy who picked us up from the airport/dropped us off could have given us more advice about our itinerary and what to do in Iceland; but overall, it was a satisfactory experience.
Good. Contact by telephone was easy, practical and friendly. It was however a bit strange we had to leave the car at the airport, without somebody receiving the keys and checking the car.
We were upgraded from VW Up to Nissan Qashqai as they didn't have the Up so pretty happy with that. Satnav we'd booked not available so were given a refund and the wifi dongle (also booked) for free and used our phone maps. Worked fine so would just book wifi if using again. Only hitch was that we'd arranged a pick up of the at 7.00 am but no one had turned up by the time we were being picked up at 8.00 so we had to leave key with reception which meant we couldn't get confirmation there was no damage...