How old do I have to be to rent a car?
You can find information about the minimum age of the renter by clicking the More Information hyperlink when you're viewing a specific vehicle.
When you click this, a 'pop-up' screen should appear. Here, you will see a lot of information related to the vehicle and the agency. On this screen you should see 'supplier terms' like below: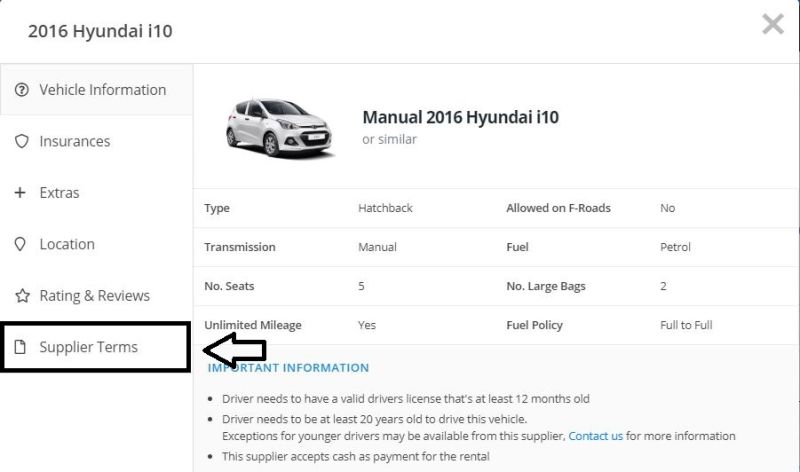 You will need to click on this and then you will see the below options displayed: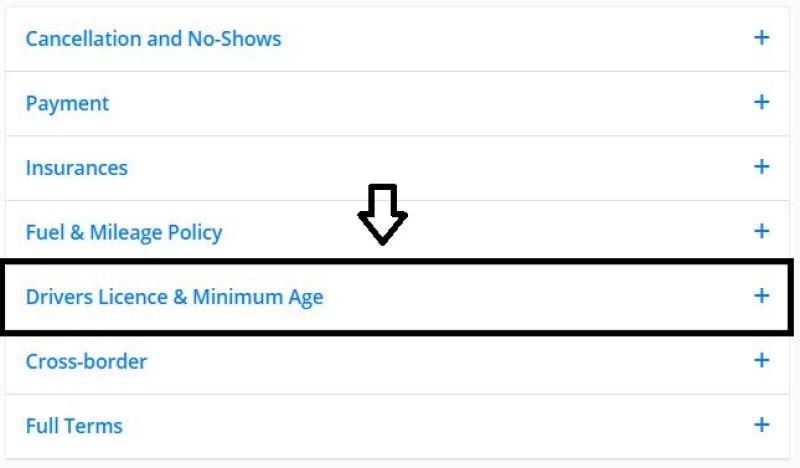 Here, you click on the 'Drivers Licence & Minimum Age' option, and the following should appear:



The required age may vary depending on the car rental that you choose. The usual minimum age is 20 and sometimes higher for larger vehicles.