Alquiler de autocaravanas en Islandia
Alquilar una autocaravana o un vehículo recreativo en Islandia
100% Refundable Deposit / Free Cancellation

Precios tal y como se muestran, sin costes ocultos!

Airport Pickup in Reykjavík & Keflavík

Zero Excess Motorhome Protection
"We had a great experience using Northbound to book our motorhome. No glitches and very responsive staff."
- Anne-Marie
Why Choose Us for Motorhome Rental in Iceland?
Our mission is to provide you with reliable low-cost, comfortable and top-quality motorhomes for rent in Iceland so that you can have a worry-free adventure in Iceland.
Best Prices
We pride ourselves on offering affordable motorhome rentals in Iceland, so you can explore our breathtaking country without breaking the bank.
Comprehensive Protection
We offer complete protection against theft and costly damage to your motorhome, giving you peace of mind as you explore Iceland's stunning landscapes.
Keflavik Airport
With a convenient pick-up and drop-off location near Keflavik Airport, your motorhome adventure can end where you started.
Useful Information
Great tips when renting a motorhome in Iceland
🔑

Popular Location:
Keflavík Int. Airport

💰

Avg. Motorhome Rental:
$200-350

/day

🧒

Motorhome Driving Age:

21-25 years old

🛡️

Insurances Included:
CDW, TPL

⛽

Avg. Gas Price:
€1,94/L

$7.9/gallon

🚘

Mileage Included:

Unlimited Mileage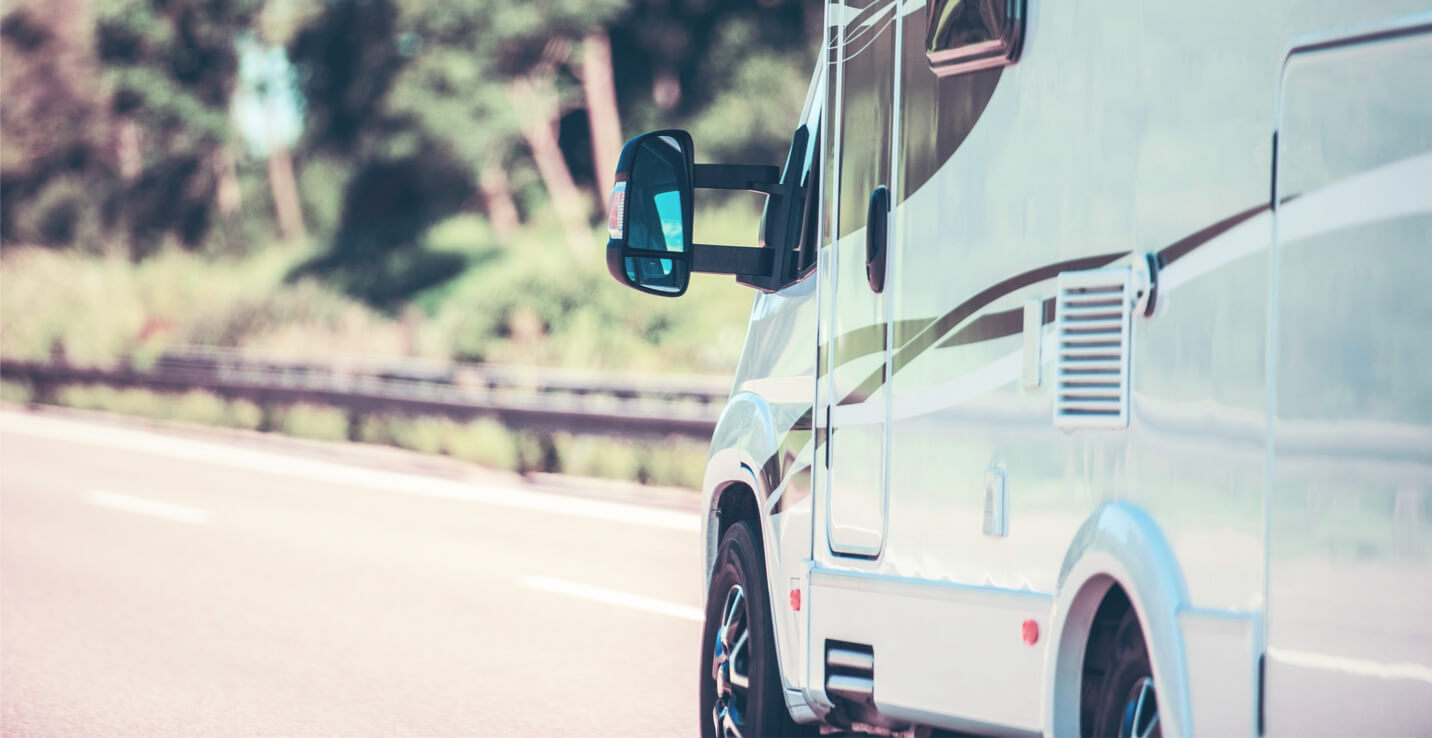 Experience Iceland's Natural Wonders
Book Your Motorhome Rental in Iceland Today
Renting a motorhome in Iceland allows you to fully immerse yourself in the country's diverse landscapes and unique attractions. Our motorhomes are equipped with everything you need for a comfortable and enjoyable journey through Iceland's scenic wonders, including the Golden Circle, the Blue Lagoon, the black sand beaches of the South Coast and more.

Reserve your motorhome rental in Iceland with Northbound today and experience the unparalleled beauty of the Land of Fire and Ice.
¿Debo alquilar una autocaravana en Islandia?
Islandia se adapta perfectamente a los viajes en autocaravana, con campings repartidos por todo el país y la mayoría de ellos incluso con servicios de eliminación de residuos y otras instalaciones necesarias para las autocaravanas.

Una autocaravana le ofrece la oportunidad de recorrer los majestuosos paisajes de Islandia con un nuevo patio trasero cada mañana.
Ver todas las autocaravanas
Opinones Reales de Clientes Reales
Over 10.000+ reviews from our customers
Always a little hesitant when renting in a foreign country but the vehicle was very clean, staff very knowledgeable, instructions straight forward and we had a blast. Would defiantly rent from you guys again. Thanks for everything.
Perfect!
Rented a motorhome in Sep 2022
We absolutely loved it!
Perfect!
Rented a motorhome in Jul 2022
First time driving and living in one of these. I loved it.
Excellent
Rented a motorhome in Jul 2022
Everything was easy and ok the car very very clean and new
Perfect!
Rented a motorhome in Jun 2022
Everything was perfect!!!
Outstanding!
Rented a motorhome in Jun 2022
See More Reviews
+ 10.000 Reviews on Northbound.is
A Journey from our Valued Customer
Motorhome Rental in Iceland: Discovering the wonders of Iceland
by Christina Collins
Discovering the Wonders of Iceland in the Comfort of a Motorhome
Being an avid traveler, I had always been drawn to Iceland's stunning scenery and natural beauty. Eventually, the opportunity to go on an extraordinary tour across the land of Fire and Ice arose. Renting a motorhome in Iceland proved to be the ideal option for me to explore the country at my own leisure and with all the conveniences of home.

My adventure began at Keflavik Airport, where I picked up my motorhome. I struck the open road after a comprehensive introduction from the pleasant personnel, anxious to discover everything Iceland has to offer.

The iconic Golden Circle was the first item on my agenda. I gazed at the beautiful geysers, breathtaking waterfalls, and the awe-inspiring Thingvellir National Park as I traveled through the picturesque road. The freedom of a motorhome allowed me to spend as much time as I wanted at each location, soaking in the scenery and taking endless photographs.

Continuing my motorhome trip, I drove south to discover Vik's magnificent black sand beaches and Vatnajokull National Park's breathtaking glaciers. I was able to camp in some genuinely unusual settings, surrounded by stunning surroundings, thanks to the flexibility of having my own motorhome.
As I traveled farther, I became fascinated by the serenity of the East Fjords, where I saw seals lazing in the sun and charming fishing communities dotting the shoreline. After many days of trekking and discovering the isolated nooks of this gorgeous country, my RV rental provided a nice respite.

The wonderful experience of seeing the Northern Lights was probably the highlight of my motorhome vacation in Iceland. I was able to pursue the elusive aurora throughout Icelandic countryside, finding the right position to see the sky come alive with dazzling hues, thanks to the flexibility of my campervan.

Throughout my journey, the motorhome rental provided me with a comfortable and convenient base to explore Iceland's extraordinary beauty. The well-equipped kitchenette allowed me to prepare delicious meals on the go, while the cozy sleeping quarters ensured I was well-rested for each day's adventures. Let's not forget the overnight heating system, which was basically life saving.

Looking back on my motorhome adventure in Iceland, I can't imagine a better way to experience the diverse landscapes and natural wonders of this remarkable country. If you've ever dreamed of exploring Iceland, I wholeheartedly recommend renting a motorhome for a truly unforgettable journey through the Land of Fire and Ice.

Check out our guide to motorhome camping in Iceland
Camp Sites from the Journey
During my motorhome journey in Iceland, I made sure to park my motorhome in designated campsites and parking areas to respect the country's nature and regulations. Iceland has numerous campsites and parking spots that cater to motorhome travelers, providing necessary facilities and services.

Here are some recommendations on where to park your motorhome while exploring Iceland
Reykjavík

Before heading out on your road trip, spend some time exploring the capital city. Reykjavik Campsite is a popular spot that accommodates motorhomes and is conveniently located close to the city center.
South Coast

Along the stunning South Coast, you'll find campsites like Vik Camping, Skaftafell Camping in Vatnajokull National Park, and Svinafell Camping Ground. These campsites offer easy access to nearby attractions like black sand beaches, glaciers, and waterfalls.

Check out these highlights of the Southern Highlands in Iceland.
East Fjords

Along the stunning South Coast, you'll find campsites like Vik Camping, Skaftafell Camping in Vatnajokull National Park, and Svinafell Camping Ground. These campsites offer easy access to nearby attractions like black sand beaches, glaciers, and waterfalls.
Golden Circle

While exploring the serene East Fjords, consider parking your motorhome at campsites like Seydisfjordur Camping, Petra's Stone Collection Camping, and Djupivogur Camping Ground. These sites provide a peaceful retreat after a day of exploring the region's charming villages and picturesque fjords.
North Iceland

As you venture into the northern part of Iceland, check out campsites like Akureyri Campsite, Húsavík Camping, and Myvatn Camping. These locations offer access to attractions such as whale watching, geothermal areas, and the stunning Lake Myvatn.
Westfjords

In the remote and rugged Westfjords, campsites like Tálknafjörður Camping, Dynjandi Camping, and Patreksfjordur Camping offer excellent spots to park your motorhome and explore the surrounding landscapes, including dramatic cliffs, isolated beaches, and wildlife spotting opportunities.

Check out this blog about westfjords in Iceland
Snaefellsnes Peninsula

While exploring the diverse attractions of the Snaefellsnes Peninsula, consider staying at campsites like Hellissandur Camping, Grundarfjordur Camping, and Stykkisholmur Camping. These sites provide a great base for discovering the peninsula's volcanic craters, lava fields, and picturesque coastal villages.
Remember to check the opening dates and facilities available at each campsite, as some of them may be seasonal or have limited services. Always follow Iceland's camping regulations and environmental guidelines to preserve the country's natural beauty and ensure a safe and enjoyable motorhome experience.