Motorhome camping in Iceland is one of the best ways to explore the abundance of natural landmarks around this scenic country.
Along with allowing travelers to save time and money by combining transportation with accommodation, motorhome camping in Iceland comes with a variety of benefits.
This guide will tell you everything you need to know about motorhome camping in Iceland and help you plan an Iceland motorhome itinerary that's right for you.
As it's a big article, you can click the links to the left to navigate to a specific section that you're interested in.
---
---
Types of Motorhomes Available in Iceland
Motorhomes come in a variety of sizes and styles. The best motorhome for you will not only depend on the size of your group but your personal preferences as well.
Campervans are popular in Iceland and while both campervans and motorhomes provide you with eating and sleeping accommodations, motorhomes are geared towards bigger groups and those that require extra space while camping. This section will focus exclusively on the common motorhomes available in Iceland.
Most motorhomes (some may know them as recreational vehicles or RVs) fit 3-6 people and come equipped with all the comforts of a hotel room. Iceland motorhomes are usually standard-sized motorhomes with a living space and room for dining, so unlike camping in Iceland, you'll have space to move about.
Iceland motorhomes also come with kitchens or kitchenettes with a fridge and cooktop so travelers can create quick and delicious camping meals. These motorhomes are also usually outfitted with a bedroom, convertible beds or both, so you won't have to worry about forgoing a mattress while camping in Iceland.
Larger motorhomes will have extra single beds included in the cabin, perfect for families heading on an Iceland motorhome holiday, or bigger groups of friends looking to share a camper adventure. Travelers will also have access to a toilet and shower, leaving you with not much to worry about while motorhome camping in Iceland.
Many motorhomes hires also include overnight cabin heating systems, this means you won't have to worry about cold nights ruining your motorhome Iceland winter vacation.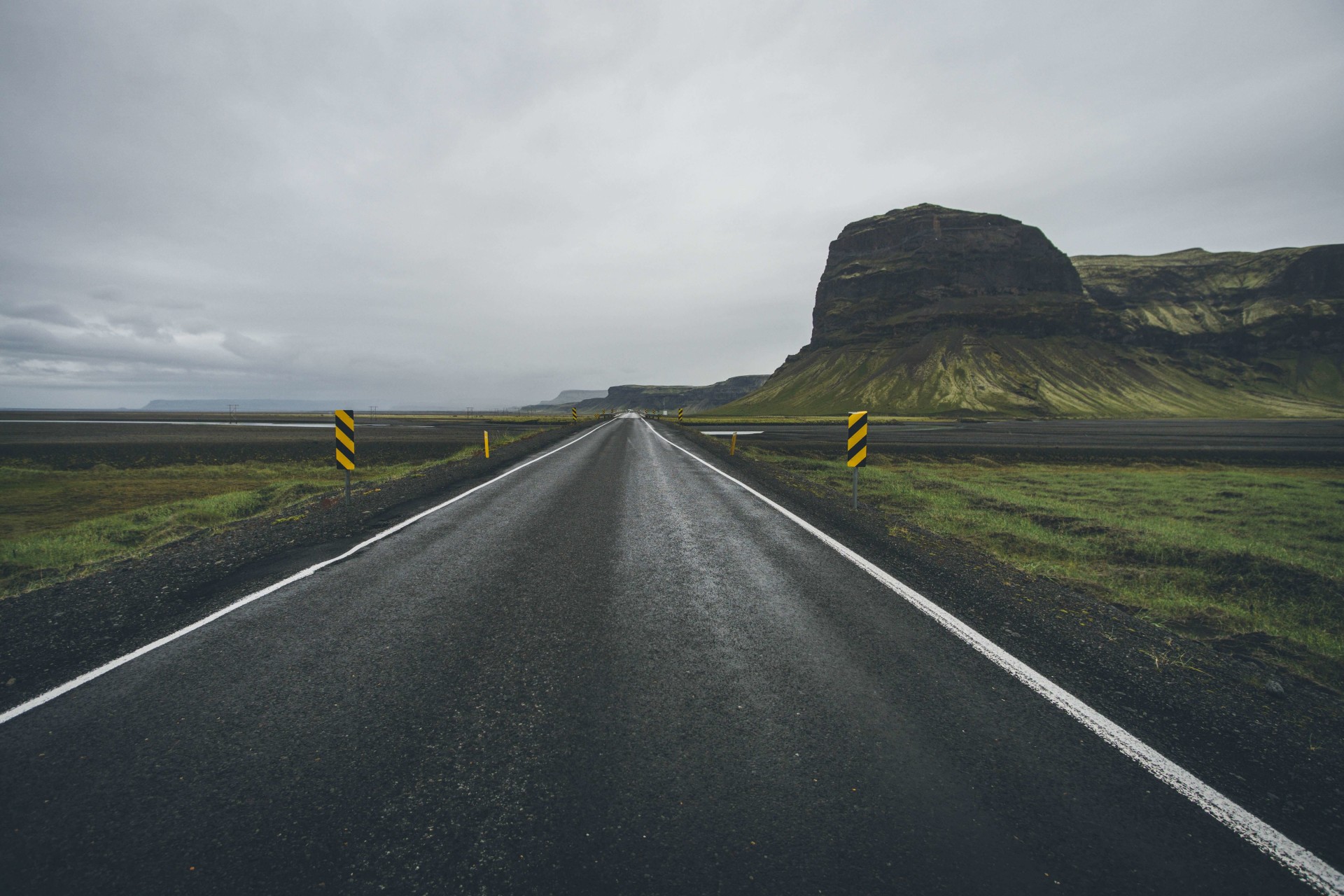 Driving Your Motorhome Rental in Iceland
While Iceland motorhome hires might look intimidating at first due to their size, driving a motorhome isn't too different than driving a regular vehicle. In fact, the driver seats on motorhomes are made to be extra comfortable for long trips.
Most motorhome hires Iceland have come in manual transmission, so it's best to have some practice before arriving for your motorhome vacation.
Since the size is the biggest caveat when it comes to driving a motorhome in Iceland, be sure to have someone check for obstacles when parking, leaving or driving through narrow spaces.
Why Choose Motorhome Camping in Iceland Instead of a Campervan?
While a motorhome will usually be more costly than a campervan, they offer much more space and amenities and are better if you have a large group.
You'll feel less cramped in a motorhome, allowing you to better enjoy the sights outside your windows.
Motorhomes are also a better choice for older travelers, traveling families, and those traveling with physical conditions. If you want to upgrade your experience, motorhomes offer a more luxurious experience than campervans.
As such, motorhomes are the better choice for longer trips in Iceland as well. If you'll be spending an extended amount of time on your Iceland motorhome holiday, opting for one of the above will ensure you stay comfortable and motivated.
How Much Does It Cost To Go Motorhome Camping in Iceland?
Since motorhomes offer much more luxury and space than a campervan, the cost is often doubled. Gas is also expensive in Iceland and motorhomes require a lot of petrol to get around the country.
The price of motorhomes in Iceland will vary depending on the size, amenities, and company you choose. The time of year that you plan your Iceland motorhome itinerary will also dictate the total cost of your trip.
Motorhomes can be expensive. Iceland motorhome rentals are usually cheaper in the low season since the winter months bring fewer campers to the country due to the cold.
Smaller motorhome rentals in Iceland will be lighter on your wallet but will still have all the luxuries you need for motorhome camping in Iceland.
Ultimately, the bigger the vehicle, the more you'll pay for your motorhome holiday, but bigger vehicles also mean you'll have more people to split the bill with if you plan on motorhome camping in Iceland with friends.
How to Rent a Motorhome in Iceland
Since motorhome camping in Iceland is a popular tourist activity, it won't be too hard to find a motorhome rental in Iceland.
As mentioned, the overall cost of your motorhome holiday will also depend on the company you choose.
There are a variety of Iceland motorhome rental services in Reykjavík, Keflavík and other areas of the country, all offering different packages at varying costs.
Use a comparison engine like Northbound to compare motorhome rental rates.
The cheapest options aren't always the best options though, so doing your research on Iceland motorhomes and Iceland motorhome reviews will help you narrow down your options.
Best Motorhome Rental Companies in Iceland
While we recommend doing your research on each company to find the best motorhome hire in Iceland for you, there are a number of companies that are popular amongst campers in Iceland.
Touring Cars Iceland and Nordic Campers are both very popular choices in two very different ways. Nordic Campers seem to offer the most affordable options, but their models are older and hence a little less reliable, while Touring Cars may be a bit more expensive, but the models are all new and highly well maintained.
It's best to compare motorhome hires in Iceland to ensure you're getting a reliable package. Consider the amenities, budget, and size of your motorhome when reading Motorhome Iceland reviews and shopping around to help in your decision.
Having options is a benefit, but to make sure you choose the package and company that's right for you, it's best to compare between a few. Usually, renting a motorhome in Iceland from local companies will give you a more personal and advised package.
You'll find motorhome hire companies in convenient locations like Reykjavik and Keflavik.
What You Need to Rent a Motorhome In Iceland
Like renting a car, there are a few things you'll need before you can embark on your motorhome holiday in Iceland.
License: Most Iceland motorhome companies require a Class B license or equivalent to drive any motorhome in their fleet.
Age Requirement: Most motorhome rental companies will require drivers to be at least 20-25 years of age.
Identification: This can be your driver's license, or you can bring your passport or another form of ID for extra verification purposes.
Credit Card: Your credit card will usually be required for an Iceland motorhome hire. This allows them to charge you for the rental, and for any other fees that may arise.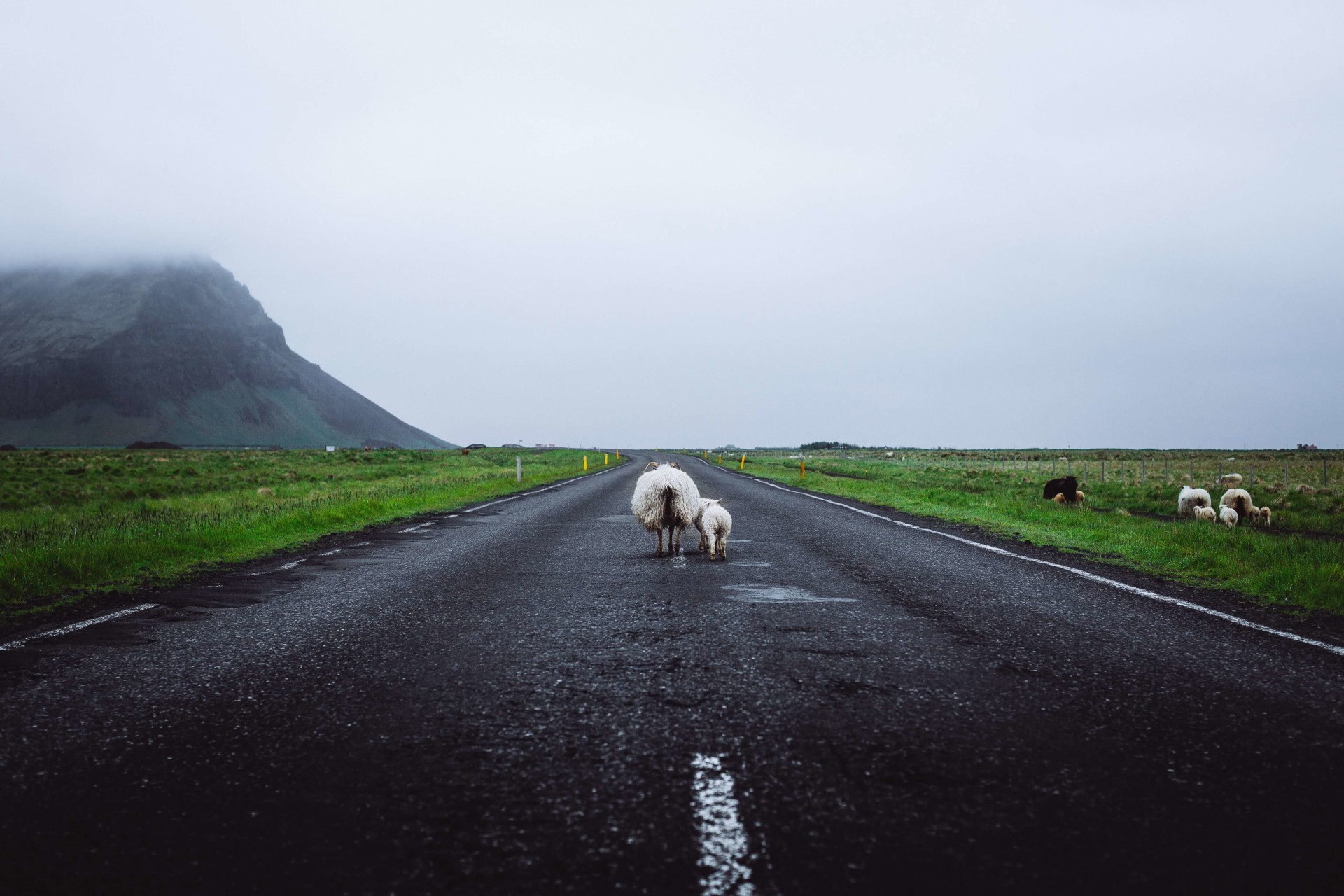 Iceland Motorhome Insurance Options
Motorhomes are expensive and having insurance protects you against having to foot the bill for whatever may happen while out on your motorhome vacation in Iceland.
Most motorhome hires in Iceland include a Collision Damage Waiver (CDW) in the package to put everyone's mind at ease.
That being said some CDW packages won't cover everything you'll face on the road, as such, most companies offer extended insurance packages or a Super Collision Damage Waiver (SCDW) to further protect you and the motorhome rental.
Icelandic roads can be rough, especially in the winter, as such, motorhome rental companies will also offer gravel insurance as well as sand and ash insurance should anything occur.
Aside from having coverage on the vehicle, it also helps to have travel insurance on your Iceland motorhome vacation.
Getting Accustomed to Motorhome Camping in Iceland
Motorhome camping in Iceland comes with a number of things to remember to ensure your trip goes smoothly.
Where Can You Drive a Motorhome in Iceland?
It's important to pay attention to road rules and regulations when renting a motorhome in Iceland. Watch for signs to ensure you're allowed to access roads and driveways.
Most motorhomes in Iceland are manual and 2-wheel drive, this means you'll have to stick to paved roads as only 4x4 vehicles are permitted to access gravelly F-roads.
Since you'll be handling a larger vehicle than most are used to, pay close attention to your surroundings. For example, take extra precaution when crossing narrow bridges or roads.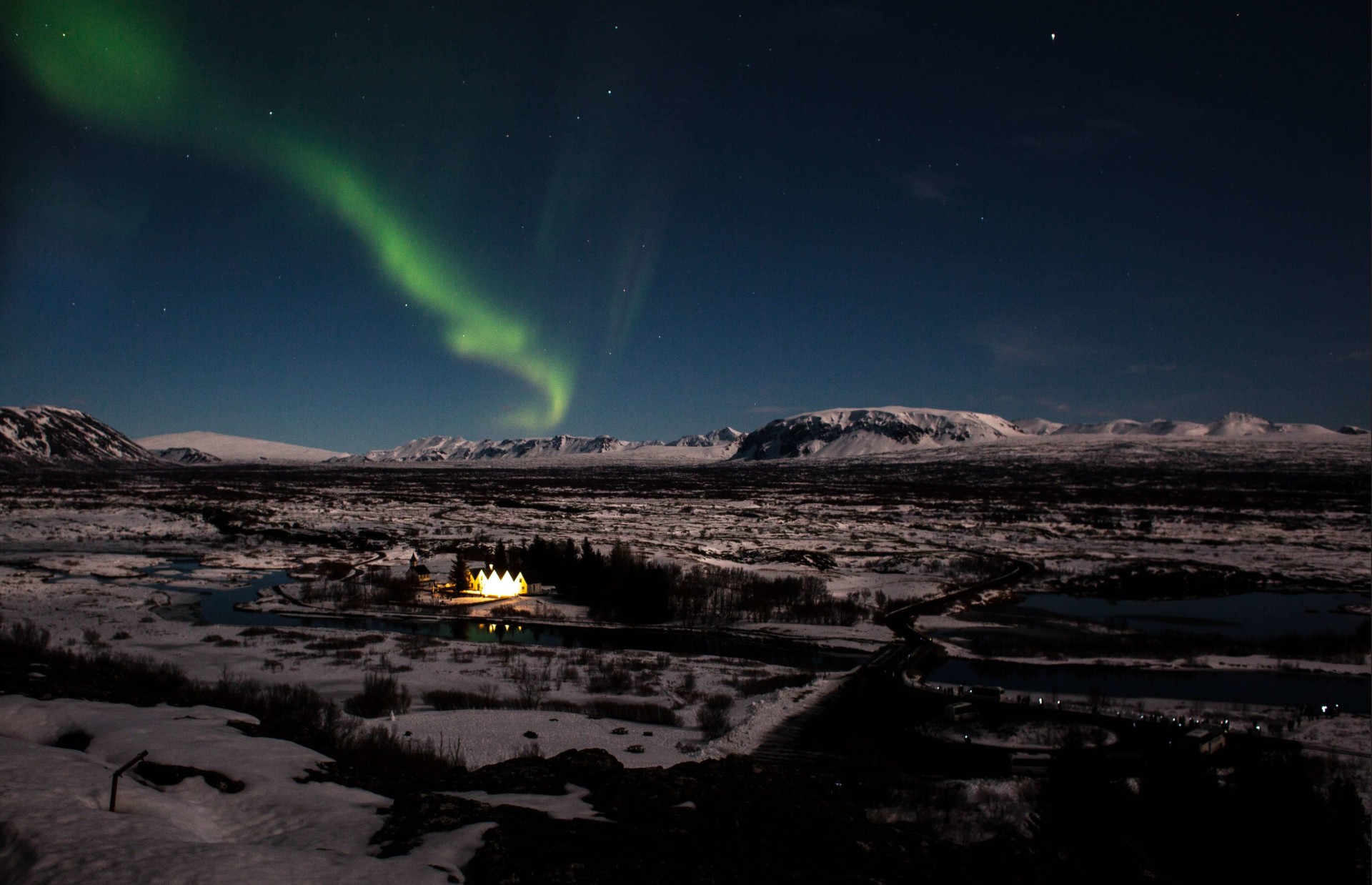 Where to Park Your Motorhome Rental in Iceland
Even though having a motorhome allows you, theoretically, to park anywhere you want and make the natural surroundings your home, Iceland has designated zones and spaces in place for motorhomes and you'll need to watch for these.
It's not allowed to park off-road; not only is it forbidden but it can severely ruin Iceland's beautiful and delicate landscape.
Due to the popularity of motorhome camping in Iceland, more campsites are working to accommodate motorhomes by including electricity, hookups, and relevant facilities. These are great places to park, spend the night, and feel at home.
Where to Get Water for Your Motorhome
One of the luxuries of having a motorhome rental in Iceland is having access to water from your taps or shower, but it has to come from somewhere.
To get water in your motorhome you have two options; you can manually fill your onboard water tank or hook up your motorhome to a city water supply.
Most Iceland motorhome campsites and RV parks allow you to hook up to their water supply, giving access to unlimited water in your motorhome. You can hook up your motorhome to the campsite's plumbing system simply with a hose and spigot.
An onboard water tank will usually be clearly marked on the vehicle and will have a limited capacity of about 30 to 100 gallons. When you're ready to refill your motorhome water tank, you can do so at a variety of gas stations around Iceland.
If you're in a pinch, or without a hose to fill-up, you can use jugs of water to fill the onboard water tank in your motorhome as well. In order for your water to flow with your freshwater tank, you'll need a water pump. Most motorhomes have this, just remember to turn it on.
Where to Empty and Fill Your Motorhome in Iceland
Now that you know how to get water in your motorhome, it's also handy to know how to empty your used water.
Motorhomes use two tanks to hold used water; one for the shower and sink water (also known as grey water), and the other for toilet water (also known as black water).
When these tanks have reached their capacity you'll have to empty them, but this doesn't have to be a dirty task. Most motorhomes will have designated handles for each tank.
While camping in Iceland, you can empty these tanks at disposal areas commonly found at most Iceland motorhome campsites.
If you're in a pinch, a number of gas stations in Iceland also offer lavatory disposal services. Olis and N1 are two examples with motorhome dumping locations, and they even have interactive maps on their website.
How to Get Electricity in Your Motorhome
There are two common ways electricity flows through your motorhome. Either via battery power or through household electricity.
A number of Iceland motorhome campsites will offer electrical services also known as electrical hookups (or shore power). This will power your appliances and wall-chargers.
Motorhomes usually use between 30 and 40 AMP outputs but the type of electrical hookup you need for your motorhome will depend on your vehicle type.
An adapter will help in situations where a campground doesn't have the right electrical requirements for your motorhome.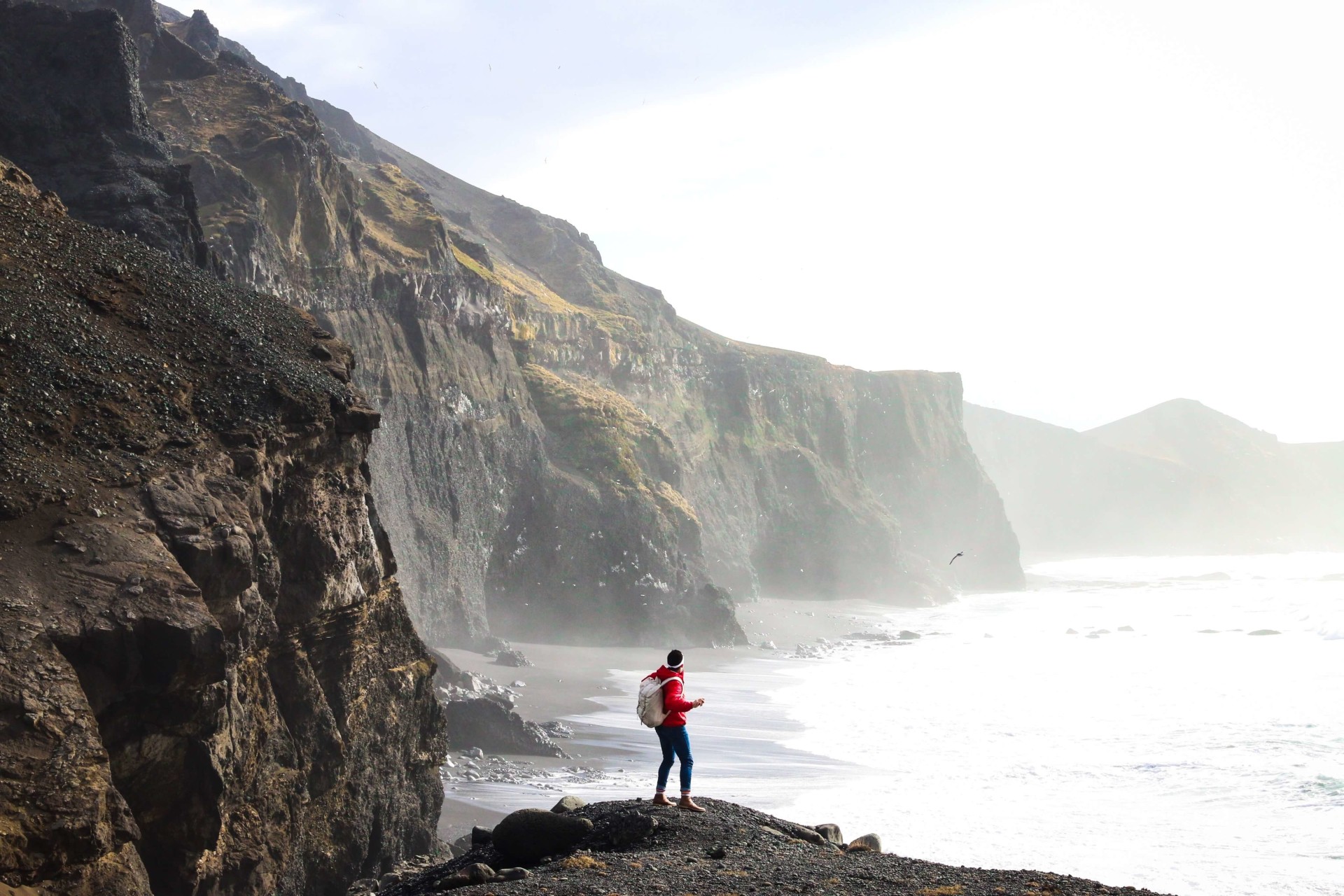 Best Iceland Motorhome Campsites
You can find Iceland motorhome campsites in a variety of areas in the country from busier towns like Reykjavik to being surrounded by trees on the south coast.
Most campsites will have showers, bathrooms, and recreational facilities to help you unwind and get accustomed to Iceland motorhome camping life. Keep in mind that most campgrounds in Iceland close during the winter, but there are some that stay open year-round.
These are some of the best Iceland motorhome campsites for your road trip.
Ásbyrgi Campground - Northeast Iceland
Nicknamed ?Shelter of the Gods' Ásbyrgi campground sits in Iceland's northeast region near the northern edges of Vatnajökull National Park.
Not only will this campsite give you easy access to the largest ice cap in Iceland, but this park is also pretty spacious with over 60 spaces equipped with electrical hookups for your motorhome.
Usually open from May through September, this site is perfect for exploring the beautiful scenery at the national park nearby. Wander the trails and return to the nearby campground with showers and bathrooms on-site.
Grindavik Campground - West Iceland
Often the last stop for travelers on their motorhome vacation in Iceland, the Grindavik campground is conveniently located near Keflavik International Airport.
If you've rented a motorhome from a company nearby, you can spend one last night soaking in the Icelandic air before dropping it off.
With internet on-site, it will be easy to conclude your Iceland motorhome itinerary with guest-access to playgrounds, showers, toilets and small kitchens.
While this campsite is only a 20-minute ride to the airport, you'll still get to feel like you're spending one more day in the middle of Iceland's stunning landscape.
Þakgil Campground- Iceland's South Shore
Located in the country's south shore near the picturesque village of Vik, Þakgil is the perfect place to camp while exploring some of south Iceland's most mesmerizing landmarks.
Park your camper at the Þakgil campground with showers, electricity, and toilets on site, before heading off to explore the nearby black sand beach. As a bonus, at this Iceland motorhome campsite, you can try having dinner inside a scenic cave!
And if your motorhome gets a bit stuffy, cool off at the Mýrdalsjökull glacier situated close to the campgrounds. Þakgil offers an exciting balance of comfort and adventure.
Camp Egilsstaðir - East
Located on the east side of the country, Camp Egilsstaðir is one of the best Iceland motorhome campsites.
With easy access to Hallormsstaðaskógur forest, you'll have plenty to explore when camping at Egilsstaðir.
And when you're done seeing some of Iceland's most stunning areas, you can return to the campsite with convenient access to electricity, toilets and showers.
You'll even find washing machines on-site to help you, and it's open year-round! So if you want to take advantage of a motorhome Iceland winter trip, keep this campsite on your list.