When you think of a beach vacation, it is unlikely that Iceland comes to mind as a potential destination. And sure, you won't find the traditional image of a beach resort on this tiny, rocky, frozen island. Rather than swaying palm trees, Iceland's beaches are framed by dramatic, rugged cliffs. Instead of pristine, sugar-soft white sand, you'll find velvet-black volcanic sand, scattered with hardened lava flows. And rather than the gentle turquoise surf lapping the shore, here the steel-grey waves are a rather wilder prospect.
So while you might not come to Iceland for a relaxing beach vacation or to soak up the sun, Iceland's beaches are genuinely unmissable, staggeringly beautiful, and unlike anything you'll find anywhere else in the world.
Voyages to Iceland are always popular, and likely to be one of the top cruises of 2022. So if you are looking to discover a beach holiday with a difference, in one of the world's most stunningly beautiful spots, then consider exploring the land of ice and fire. Here are five of Iceland's most spectacular beaches.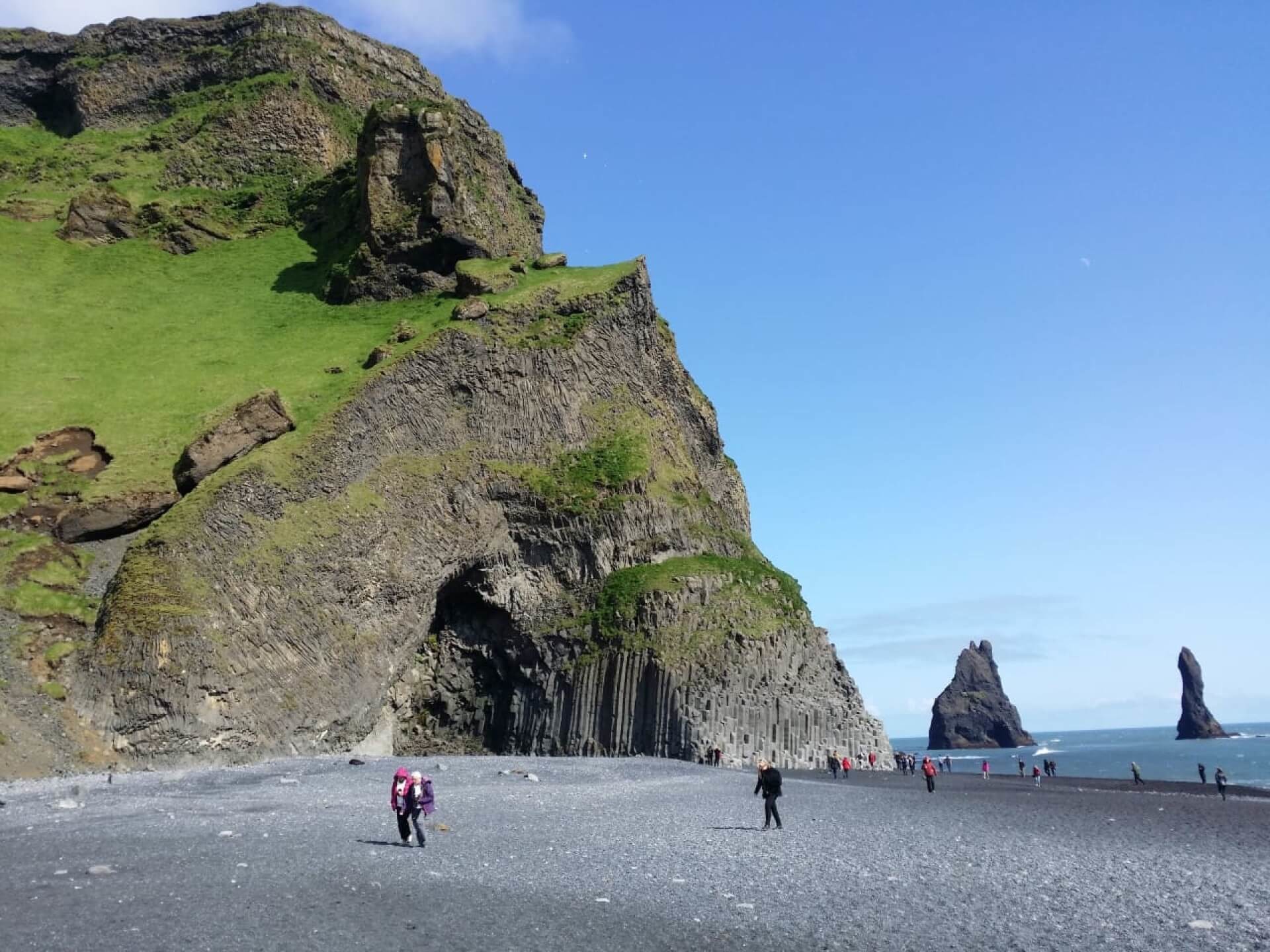 Reynisfjara Black Sand Beach, South Iceland
One of the most famous beaches on the entire island, Reynisfjara is jaw-dropping in its dark, bleak beauty and off-the-charts atmosphere. Located in South Iceland just outside the picturesque hamlet of Vík í Mýrdal, the beach is defined first and foremost by its stacked basalt columns, which provide an almost theatrical backdrop to the stark, arresting black sand and rough, almost violent waves that tumble in from the Atlantic. The delightful folk stories about the basalt stacks being the remains of petrified trolls only add to the mystique and wonder of this fantastic beach.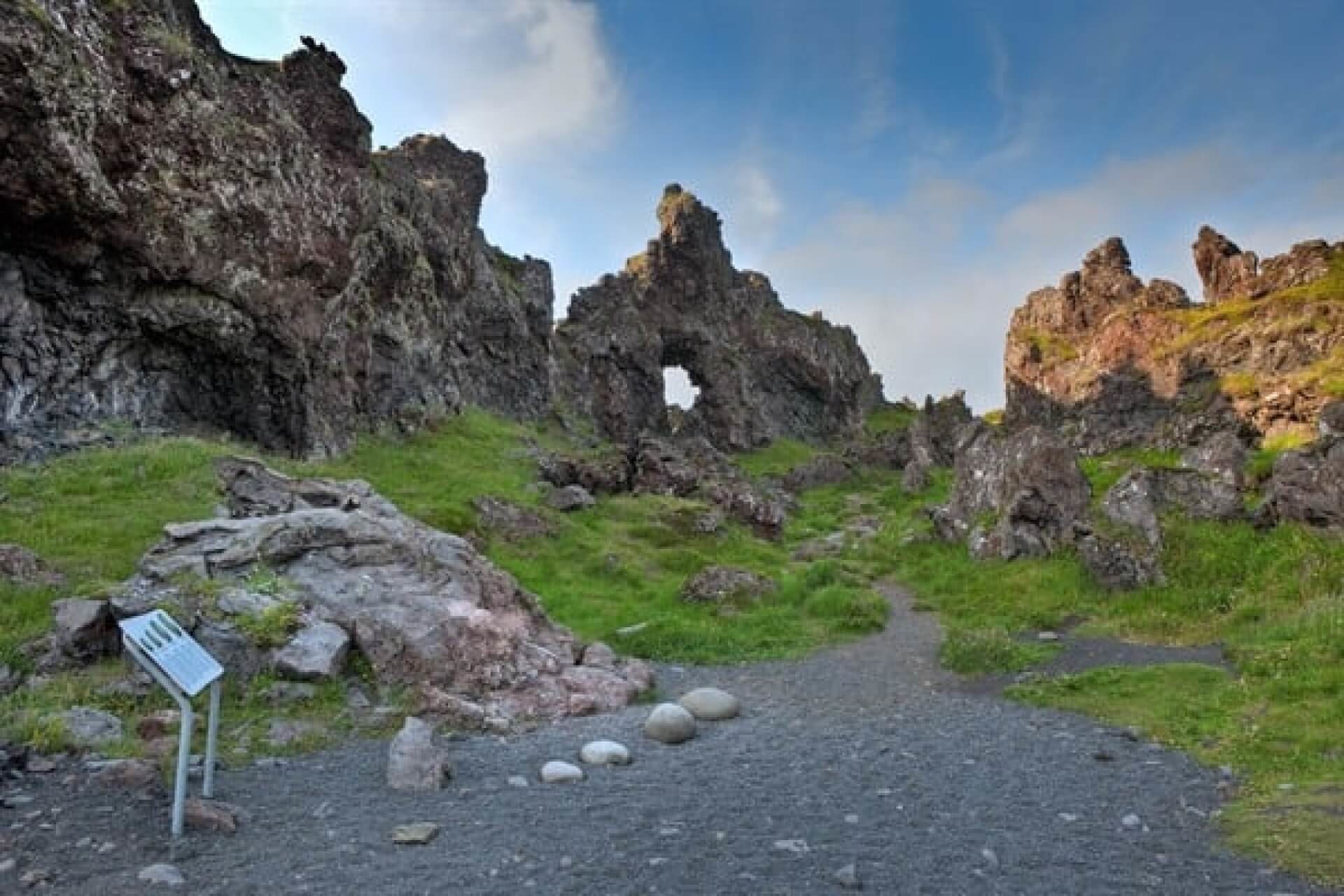 Djúpalónssandur Beach, West Iceland
Another beach steeped in magic, mystery, and folklore, Djúpalónssandur is one of the major highlights of the Snæfellsnes Peninsula. This dramatic black pebble beach used to be surrounded by a bustling fishing community, but today lies empty and uninhabited, with a few ghostly remnants telling tales of what life was like. Four vast rocks lie abandoned on the beach, previously used as a test of strength for local titans. The unearthly charm of this excellent spot is only magnified by the wreck of a British fishing trawler which lies half-buried in the sand and surf.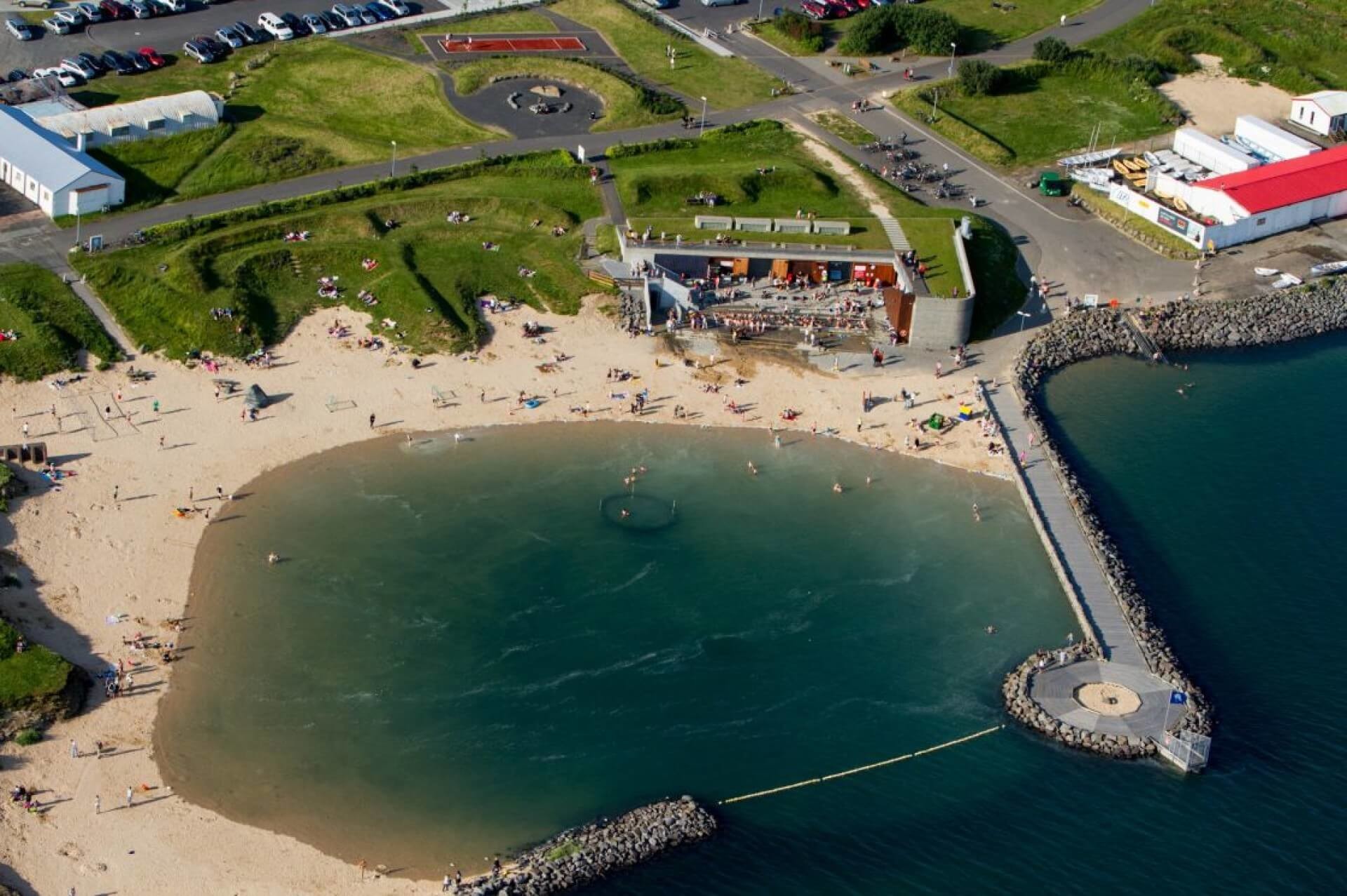 Nauthólsvík Geothermal Beach, Reykjavík
For something completely different, try Nauthólsvík Geothermal Beach, just over a mile from the center of Reykjavík. This gorgeous, almost Caribbean-esque beach was imported in its entirety, golden sand and all, and the water is geothermally heated to 59° to 66° F which makes it genuinely swimmable, even in Iceland's icy climate. Enjoy the spa-like contrast of warm, heated water in the artificial pools with the icy waves of the semi-frozen sea, and warm up with steam baths and bubbling hot tubs for a truly luxurious beach experience.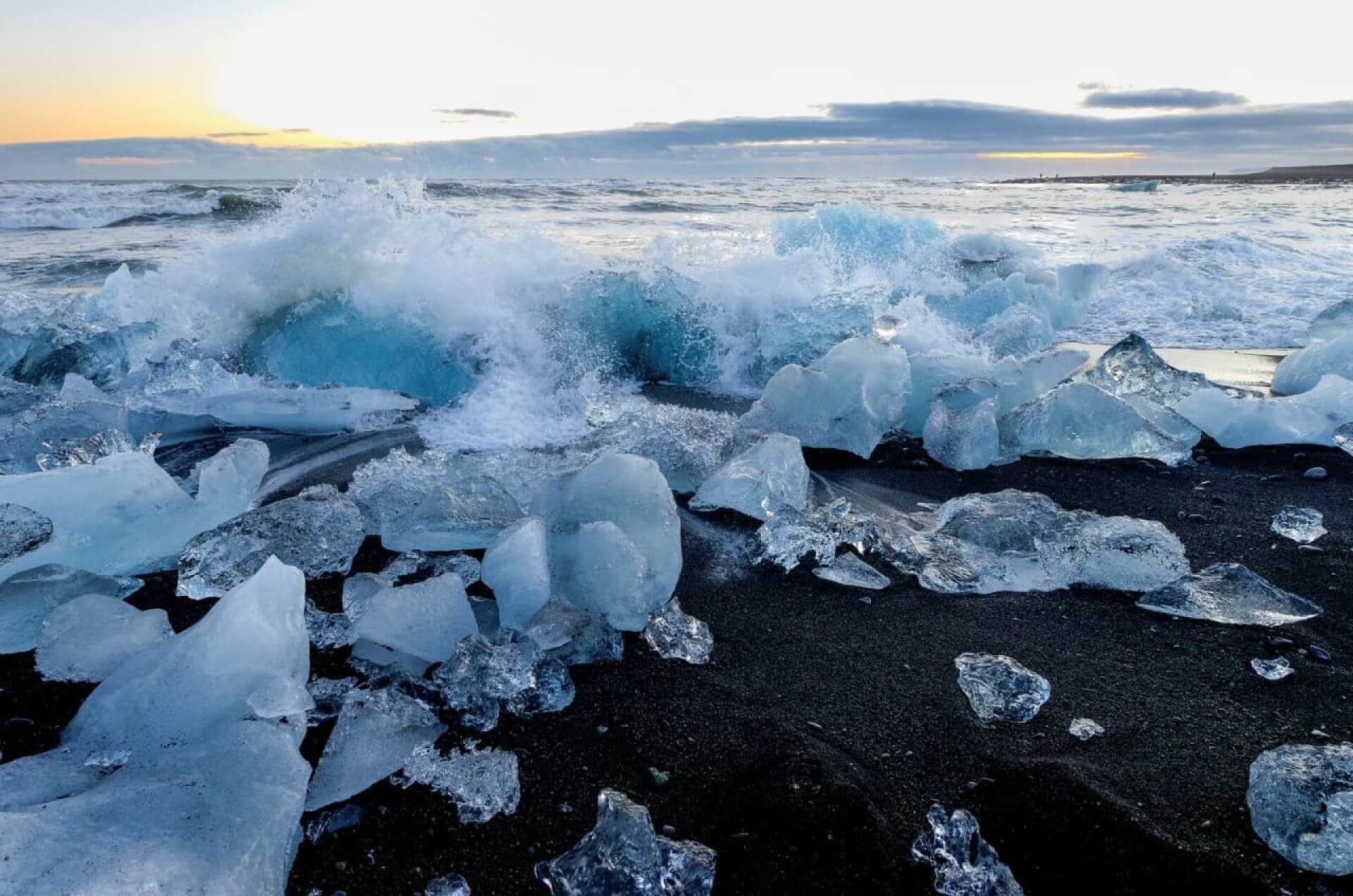 Diamond Beach, South Iceland
One of Iceland's most picturesque beaches, you won't want to forget your camera. Here, broken chunks of the Breiðamerkurjökull Glacier lie scattered across the black sand of the beach, looking like nothing more than glittering diamonds on a black velvet cloth. The beach can be tricky to traverse (diamonds are slippery!) but stunningly beautiful to look at.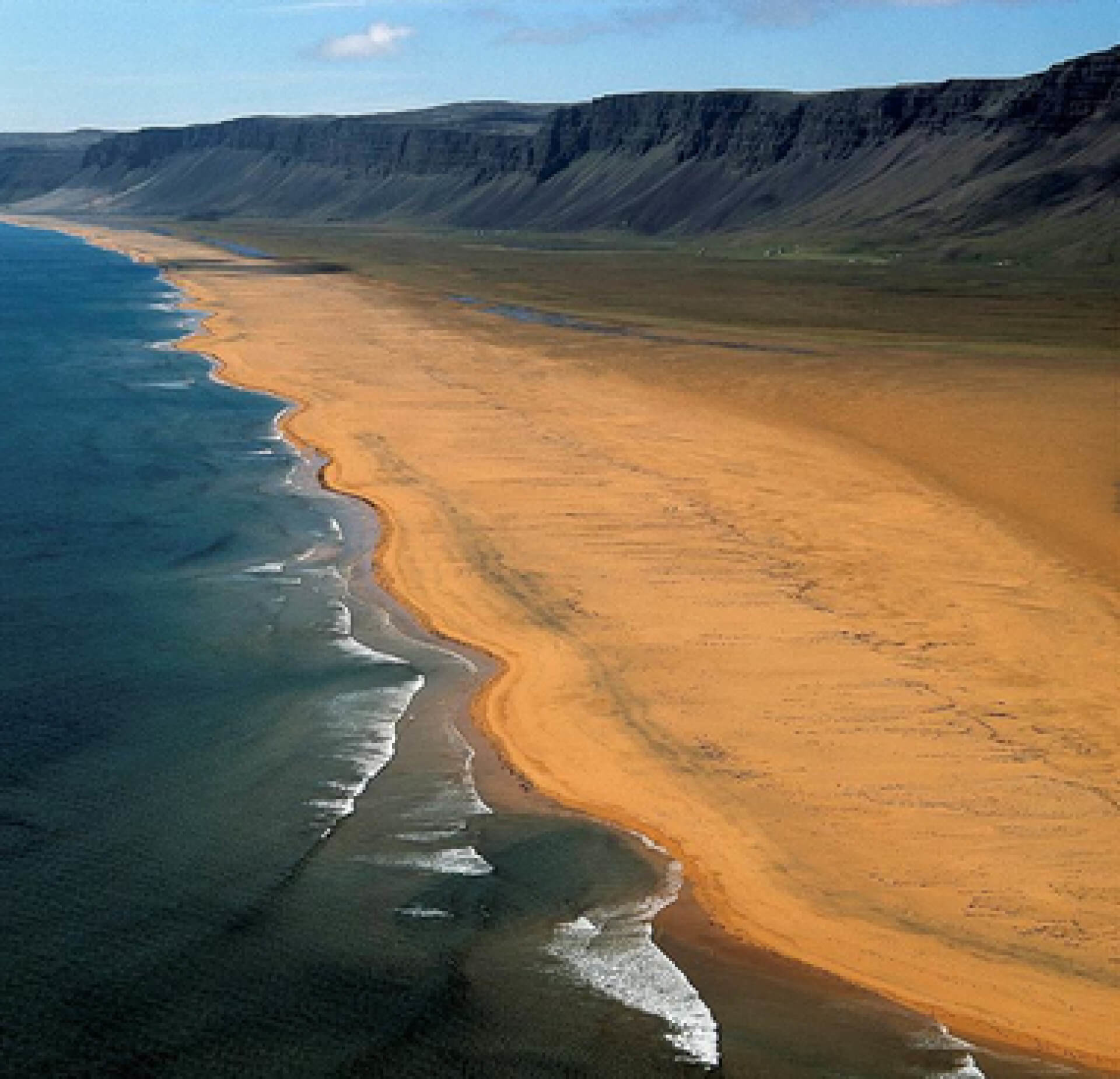 Raudisandur Beach, Westfjords
Yet another visual feast, the aptly named Raudisandur (Red Sands) Beach covers over six miles of the gorgeous Westfjords coast. Remote, unspoiled, and eye-catching, this is a different Iceland altogether from the bleak wilds of much of the rest of the island. Lush grasslands and rolling hills fall gracefully to the rich red sands of Raudisandur, making it a delightful and incredibly beautiful spot.
---
FAQ
Is Diamond Beach Iceland worth visiting?
Yes. It most certainly is worth visiting. It is not only a beautiful sight but also a place for you to see seals and the best place to witness the beautiful orca wales. Oh, and right across the street you will find Glacier Lagoon (Jökulsárlón) which is also one of the most beautiful places in Iceland.
Can you swim in Iceland Black Sand Beach?
No, you can not. The tide can change dramatically in an instant and drag you out to sea. Many have lost their lives due to straying to close to the water so you will have to keep at least 100 feet (30 meters) distance from the ocean and never turn your back to it when you are walking on the beach.
Needless to say, do not leave your children to wander the beach unsupervised and never attempt to swim in the water.
Why is the Sand in Iceland sometimes Black ?
It's due to the presence of volcanic activity in Iceland. The sand comes from basalt lava that is in the region and under water. Not all beaches in Iceland are black beaches though.
Can you Take Sand from the Beaches ?
Under the letter of the law, you may not as it is considered a nature reserve, as well as rocks and stalactites. Locals really would like to preserve Icelandic nature so please refrain from graping a handful. "Take only pictures - leave only footprints".