When you are planning a trip to Iceland one of the most important things that you will need to consider is, do I really need to rent a car?
Here's what you need to consider; Iceland is a dream destination for any traveller but, public transportation can be expensive and limited (especially if travelling outside of Reykjavík) and therefore if you are intending to sightsee the many splendours that Iceland offers then, renting a car is probably going to be your best option.
Renting a car while on holiday in Iceland will give you the freedom to explore all of what this magical Icelandic country has to offer but there are a few things that are important to factor in.In this article, we cover all you need to know before renting a car in Iceland and at the end of the article, we will also share with you some of our local tips so keep reading?
YOUR CAR RENTAL IN ICELAND
Whether you are comfortable booking through a comparison site or choose to go directly with a local car rental company like Northbound, there are some essential things to consider that can make a big difference to your holiday.
So, what are the 6 things that you need to consider?
1. LOCAL COMPANY
First off; we strongly recommend going with a local company because, you will get localised knowledge and enjoy useful, detailed information when required before, during, or even after your rental has ended.
2. CANCELLATION POLICY
The second thing is the cancellation policy. Each car rental company will have its own cancellation policy so, it's worth checking the fine print to know exactly where you stand.
As a rule of thumb, bookings with car rental firms in Iceland can be cancelled free of charge for a full refund up to 48 hours before the start of the rental period but bookings cancelled within 48 hours or less from the start of the booking are usually non-refundable.
At Northbound for instance, bookings can be modified free of charge. Modification requests that are requested less than 48 hours before the start of the rental might be subjected to the cancellation policy if the dates of the rental are altered significantly.
3. MILEAGE
The third thing is mileage. There is unlimited mileage included with all rentals on Northbound. But you may find cheaper deals with limited mileage on offer.
Iceland is a relatively small country, but the island (slightly larger than Ireland) is not that tiny and having unlimited mileage can give you more freedom and save you money at the same time too.
4. INSURANCE
The fourth and probably the most important thing to keep in mind before renting a car in Iceland is insurance.
Mandatory insurances like Collision Damage Waiver (CDW) and Third-Party Liability (TPL) are always included.
Bear in mind that Iceland is an expensive country and cars, and car parts are no exception to this.With its challenging weather conditions as well as road conditions, choosing the correct insurance can play a vital part in the enjoyment of your holiday in Iceland.
5. COLLISION DAMAGE WAIVER | GRAVEL PROTECTION | SAND & ASH
Iceland has very unpredictable weather and road conditions vary, regardless of what time of the year you're visiting so, having the right insurance can make a huge difference to your peace of mind and wallet.
In general, in Iceland mandatory insurances like Collision Damage Waiver (CDW) and Third-Party Liability (TPL) are always included. Collision Damage Waiver means that you will never pay more than the maximum self-risk displayed for each rental (self-risk is the amount of money the renter would need to pay in case of any damage to the hire vehicle).
Additionally, you will see insurances that are unique for Iceland such as Gravel Protection and Sand and Ash Insurance.
Loose ash and fine sand still cover much of the terrain in certain areas of Iceland. As the wind blows, the ash and sand may whirl up and blow, potentially causing serious damage to your rental car.
At Northbound, we usually recommend taking this insurance if it's available, especially if your desired journey takes you off Route 1, or you're driving via the ring road as chips in the front windshield can cost up to $1000 if a new windshield is required.
Note: An overwhelming majority of roads in Iceland, outside of towns are not paved. The Gravel Protection usually covers damages from gravel roads to the body of the car, the headlights, and the front windscreen.
6. LOCAL CURRENCY
Be aware that the Icelandic Krona is one of the strongest currencies in the world and that the exchange rate offered is unlikely to be in your favour.
At the rental car collection desk, you may get the option to pay in your local currency or in Icelandic Krona for the rental or for any extras you may need.
We always recommend choosing the Icelandic Krona. The reason is, that if you select your own currency, your credit card or debit card company is likely to apply higher exchange rates which will mean paying a higher price for the rental.
It is worth noting that many bathrooms in Iceland charge an entry fee (some may also allow you to use a credit card) so, it might be prudent to carry some cash with you which you can withdraw from the ATM in Keflavik Airport just in case.
LOCAL TIPS FOR DRIVING IN ICELAND ? BEST PRACTICES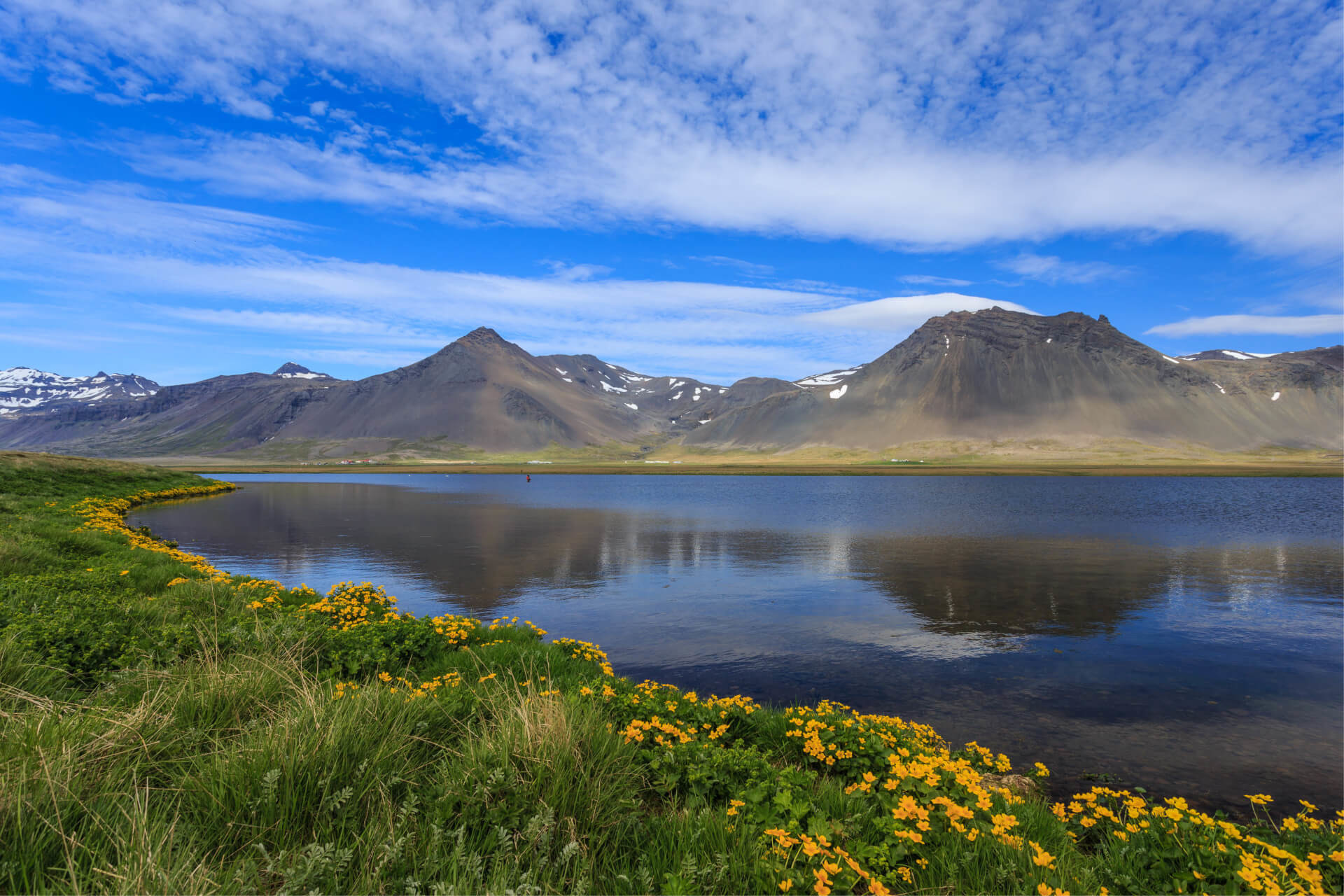 Here are some of our local tips for a trouble-free car rental in Iceland.
The emergency number in Iceland is 112.

Be aware that driving on F-roads (mountainous tracks) in Iceland will require a 4x4 vehicle.

Watch out for sheep and horses! In rural areas in Iceland, sheep are allowed to roam free particularly in summertime. If they happen to be in the middle of the road drive slowly past them or simply let them pass.

Do not stop in the middle or the side of the road to take pictures as tourists do get killed every year doing just that! This is a safety matter for you and others who are travelling on the road instead, make sure that you find a spot where you can park your vehicle safely.

Avoid driving at night as Icelandic roads can be very narrow and challenging.

Choose your speed carefully according to both road and weather conditions. Avoid speed traps, in Iceland, there are cameras across the country that will capture your photo if you exceed the speed limit.

Speeding fines in Iceland are very expensive, so make sure to stick to the legal speed limit. The speed limit in Iceland is 90km/h on highways, and from 30-80km/h within city limits.

Always keep your car headlights on throughout the year.

Slow down and yield to oncoming traffic when approaching bridges and tunnels.

Always check the weather forecast before setting out on your journey as conditions can quickly deteriorate.
FINAL THOUGHTS - YOUR RENTAL VEHICLE
We strongly recommend that you inspect your vehicle thoroughly before leaving the rental office.
Take photos all around the car and a video too outside the rental location. This can be provided as proof in case of any mistaken damage claims.
If you have any questions about renting a car in Iceland, make sure to let us know in the comments section below.
And that's it for now; we hope that you will find this article, bookmark it and share it with anyone planning to visit Iceland.
Take care meanwhile, drive safely and hopefully we'll see you next time!