Alquiler de Coches Islandia
Compare prices for rental cars in Iceland, Best Prices from the top car rental suppliers. Price Match Guarantee!
100% Refundable Deposit / Free Cancellation

Precios tal y como se muestran, sin costes ocultos!

Airport Pickup in Reykjavík & Keflavík

Insurance Included
"Great service from start to finish Northbound and Lava were excellent. Staff very friendly smooth drop off and pick up service. No faults with car and as described. Liked the informative emails throughout our trip. Thanks for the great experience."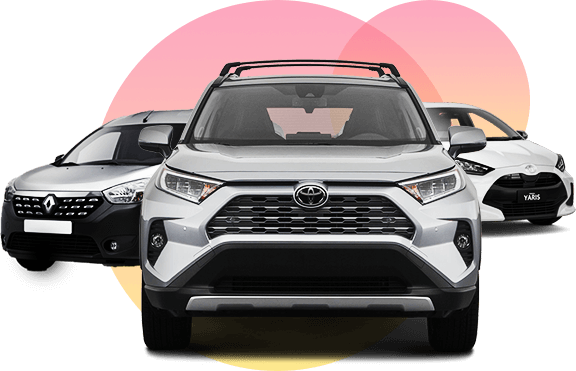 Price Match Guarantee
Found a better price elsewhere? Let us know and we will match it!
Atención al Cliente
We take good care of our customers and we are proud of our customer service team
Cambios Gratuitos
We do not add anything to your booking price to make sure we offer the lowest prices in the Icelandic Car Rental Industry
Best prices you'll find
ENCONTRARÁ ESTOS AUTOS CUANDO BUSQUE EN northbound.is
Opinones Reales de Clientes Reales
Over 10.000+ reviews from our customers
Hi - we had a great experience renting the car. It was great we could get a hybrid without paying exorbitant costs. Everyone from Northbound, the shuttle drivers, and admin staff, were great! We will definitely rent here again for our next visit t
...
o Iceland.
Outstanding!
Rented a vehicle in Oct 2022
Everything went smoothly, from rental process to dropping off the vehicle at the end of our trip. No complaints about either LAVA or Northbound.
Perfect!
Rented a vehicle in Jan 2023
We had a great rental with The Supplier. They picked us up from the airport and were easy to spot and were quick and helpful in the rental process. Northbound made the process simple and easy and a great way to look at all of our options.
Perfect!
Rented a vehicle in Dec 2022
The whole car rental experience was smooth. Everyone that we have encountered was pleasant and informative. They answered all the questions and concerns we had. From the car to the roads to the weather. They didn't hesitate to answer us or guide us i
...
n the right direction. We actually got stuck in the snow an hour into leaving the car rental company. We didn't know what to do or who to call. I called Northbound's customer service and they reassured us that they will come and get us out. Free of charge too! Within an hour of giving them our GPS location they came to pull us out. They gave us peace of mind for our whole trip, which is important in a foreign country. I highly recommend them and would rent from them again. Awesome first time experience! Thank you!
Outstanding!
Rented a vehicle in Dec 2022
Great service from start to finish Northbound and Lava were excellent. Staff very friendly smooth drop off and pick up service. No faults with car and as described. Liked the informative emails throughout our trip. Thanks for the great experience.
Outstanding!
Rented a vehicle in Jan 2023
Our experience with Northbound and The Supplier was completely trouble free. The transfer to and from the airport was easy and worth it to save so much money. They weren't waiting for us at the airport as they said, but they arrived within a few minu
...
tes after calling. The car seemed brand new and well maintained. I would definitely recommend these guys!
Outstanding!
Rented a vehicle in Jan 2023
Excellent service from Northbound, always answered my questions, rearranged bookings because we kept having to cancel because of covid and then when we were to eventually fly there was a 2 day delay due to Kevlavik being snowed in! Cannot fault and w
...
ould definitely use again.
Outstanding!
Rented a vehicle in Dec 2022
This was our first time dealing with Northbound and I must say everything was flawless from start to finish. The reservation, the confirmation and even the contact info when I had a question and needed to speak to someone in person. The vehicle was e
...
xactly what was reserved online and it was immaculate. As soon as we got our luggage, there was a young man there to greet us. He was very professional. Holding a clear sign up so we knew exactly who we were looking for. The check in process at your location was easy. The young man behind the desk couldn't have been nicer. We were greeted with a smile and all of the important info we needed. Bringing the vehicle back was just as easy!! We will definitely be using Northbound again in the future and we will highly recommend you. Thank you for making our experience simple and making it stress free!! Skip and Stacy Sindoni
Outstanding!
Rented a vehicle in Dec 2022
Thank you Northbounb for helping me to make an awesome road trip come true. At the beginning it was the bargain price you offered that made me choose your company but what I appreciated the most it was your customer support, during the organizing of
...
such a demanding trip.
Perfect!
Rented a vehicle in Nov 2022
Ver más Reseñas
+ 10.000 Reviews on Northbound.is
Why Rent a Car in Iceland?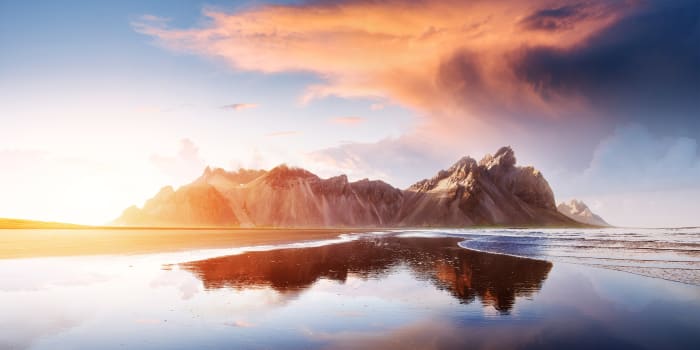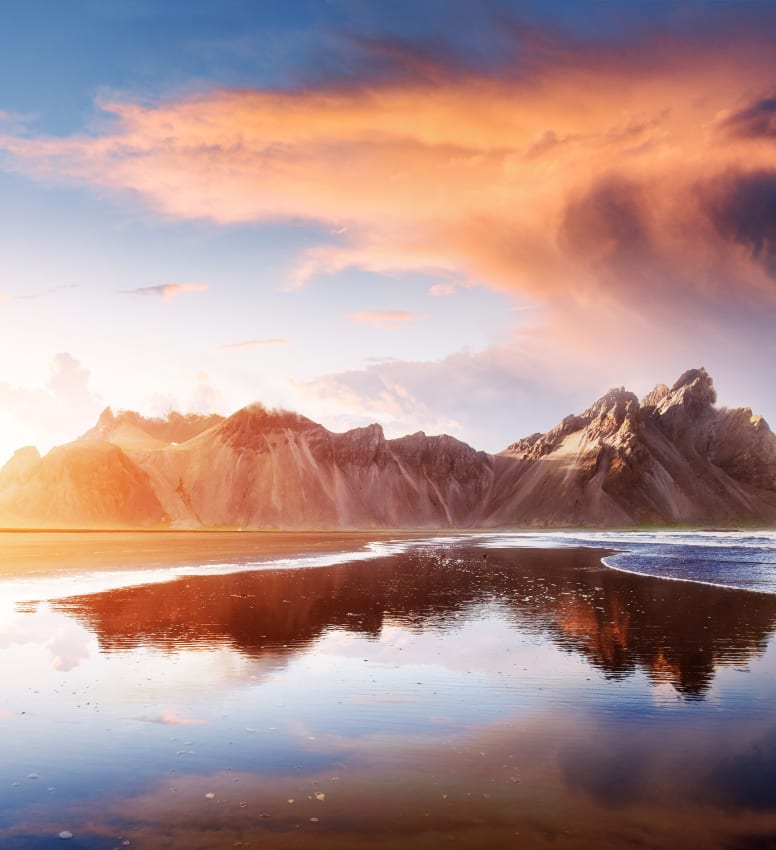 Rent a Car & Be in Awe of Iceland
Iceland is a remote paradise where hidden gems are just around the corner, with wonders such as stunning waterfalls, powerful geysers, breathtaking black sand beaches and magical icy wonderlands.

Traveling Iceland by a car rental is considered the best way to enjoy Iceland and its magnificent scenery. Whether you are on a family vacation, traveling for leisure and/or adventure, or just heading to a meeting you are going to need a set of rented wheels.

Northern Lights are also in high demand during winter time and are not known to follow itineraries. With a rental car you can chase the absolute perfect weather conditions for that breathtaking Aurora Borealis sighting.

With a 4x4 car rental you can take advantage of the marked F-Roads that lead to "out this world" like environment which is perfect for those seeking the ultimate Icelandic experience.

Lets not forget that when you rent a Campervan you can combine accommodation with transportation and experience Iceland's beautiful scenery at your own pace.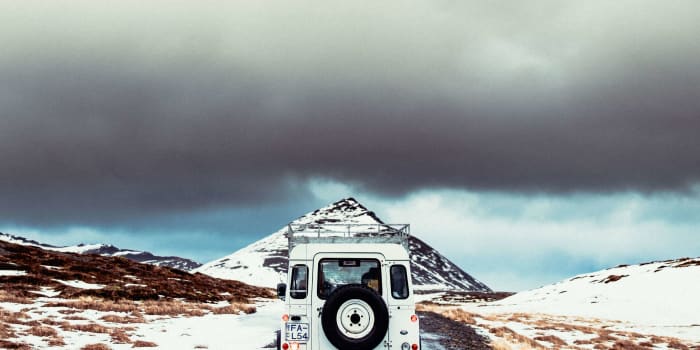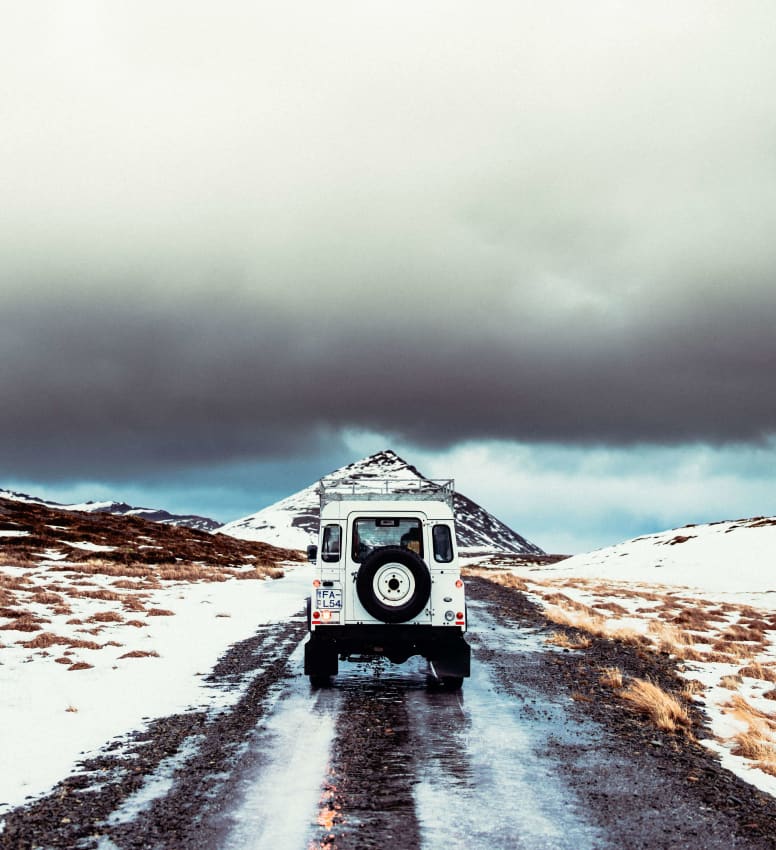 Rent a Car & Be in Charge
Most of our visitors don't have the luxury of time so the added freedom and flexibility to roam around the island in your rental car, on your own accord, is priceless. The feeling of driving and escaping the regular routes and finding that magical "bucket list" spot gives you that feeling of overwhelming wonder. We know that as soon as you walk from the aircraft into Keflavik International Airport and drive into the Icelandic wilderness, you won't be disappointed.

Iceland has so much to offer and it can be challenging to pinpoint exactly where and when to visit each place as weather can heavily influence plans. Traveling in a rental car allows you to change your plans on the day and seek an adventure elsewhere.

You can choose the correct vehicle type for your journey and be in charge of the cost. Renting a car is more affordable than traveling by public transportation, especially when you book your rental car in advance. We pride ourselves on having the lowest Iceland Rental Car prices and we make sure to match the price you find elsewhere.

Check out our Car Rental Tips: Pick-up, Driving and Returns so that you can be ready to take charge of your own rental process.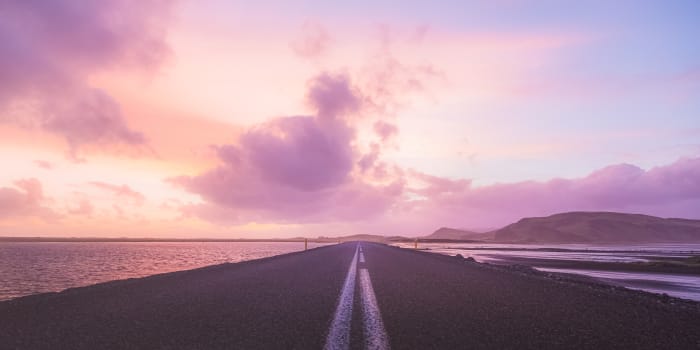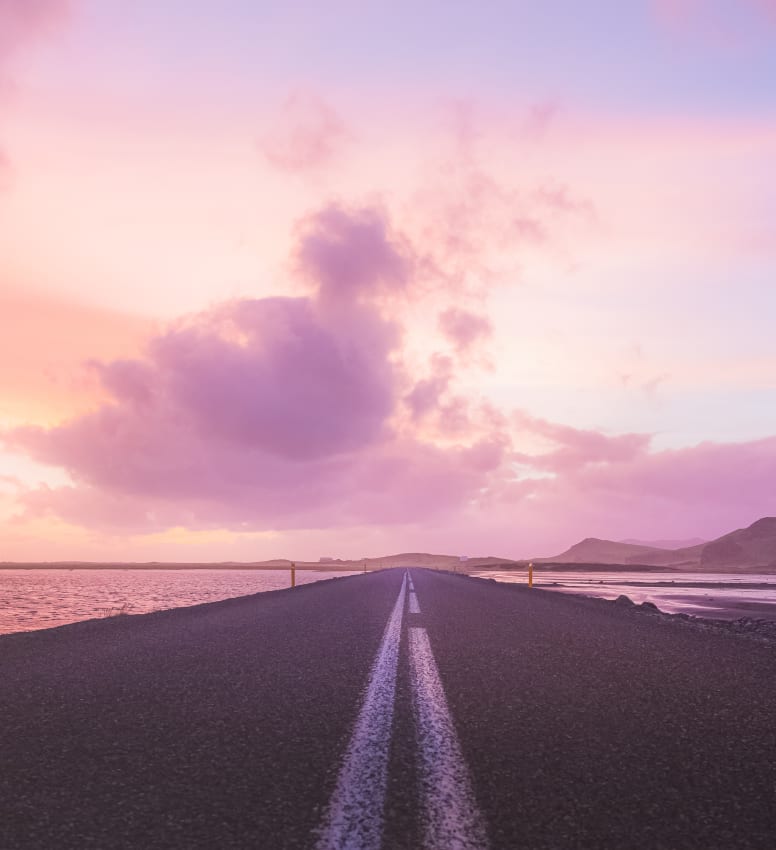 Rent a Car & Be In Total Comfort
We all know that feeling of just going for a drive with not a care in the world. You have all your belongings at your fingertips, your best friends or spouse riding next to you and you are now only thinking about the next destination knowing that something incredible is waiting to be discovered.

Hiring a car also allows you to take charge of the pace and be as comfortable as you like. Traveling by bus or a public transport with strangers limits the amount of time spent exploring due to the strict itineraries of travel agencies. Also, if the weather cancels your trip North, then just head South on your own rented vehicle.

Traveling Iceland in a rental car also allows for more secluded sightings and exploring as the itinerary is all completely in the power of the driver's adventurous feeling. Car rental benefits also include; singing loudly with the radio on high, fixing the seat to your liking and shouting out loud when you see that bucket list view through the window!

That's the comfort of renting a car in Iceland.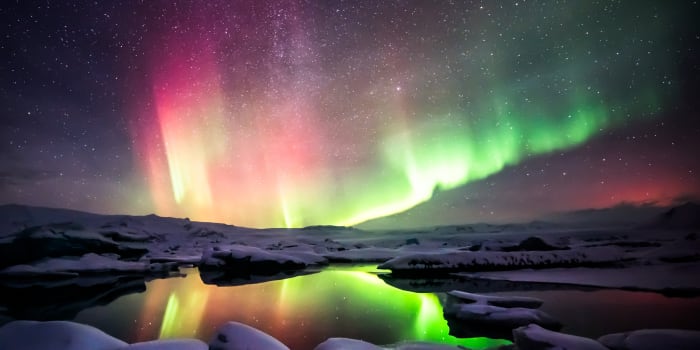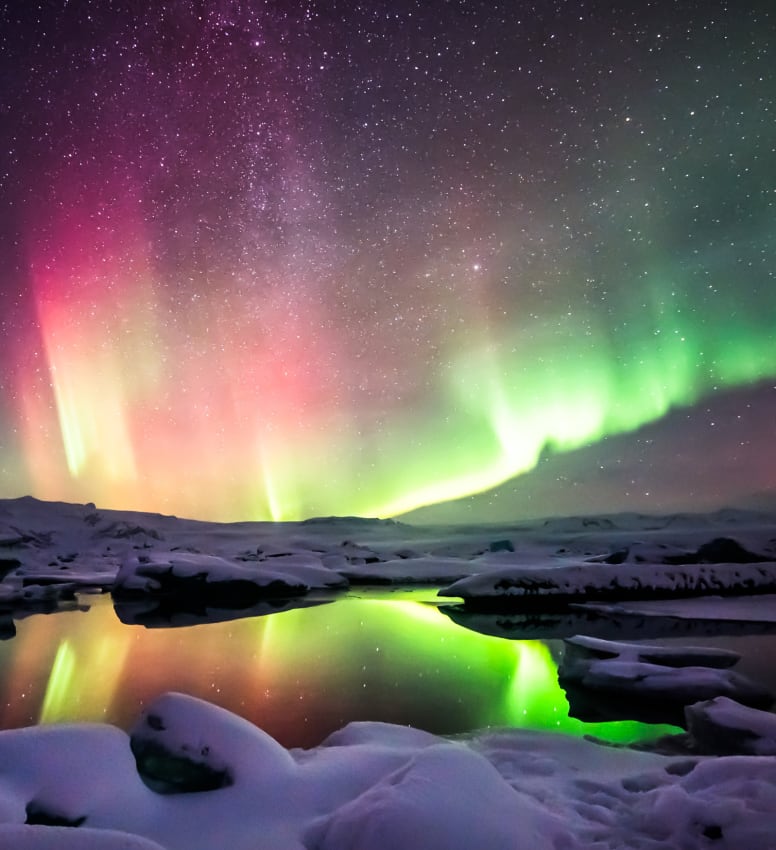 Rent a Car & Be on Vacation
When you step into that car rental in Iceland it instantly promotes the feeling of vacation as now you know the journey is about to begin. Transportation is a large part of being on vacation and when you have your own car you don't have to worry about waiting for a taxi, standing in line at the bus station and putting your trust in on-time public transportation. Just as you don't have to spend time working, putting clothes in the washer or cutting the grass. You truly are on vacation.

Being on vacation also means independence. You are now away from your usual life and you want to have an extraordinary time. Sitting comfortably in your own rental car, putting the foot on the pedal while driving through some of the most unusual and mystifying landscapes is a feeling unlike any other. In Iceland you can feel like the only person in the world to have ever visited and that is truly how a vacation should feel like.

Your car rental can also be the vehicle you have always wanted to own. You can rent a sweet sports car, a Tesla, or a large SUV / 4x4 that can overcome any obstacle. Drive the famous F-Roads, over rivers and along mountain ridges or just take the paved highway on a sweet ride that makes sure you forget your day to day routine.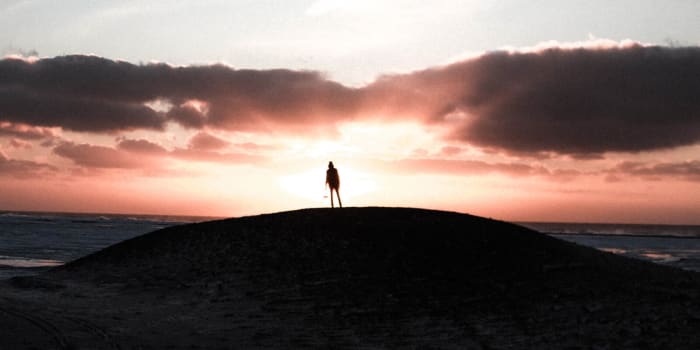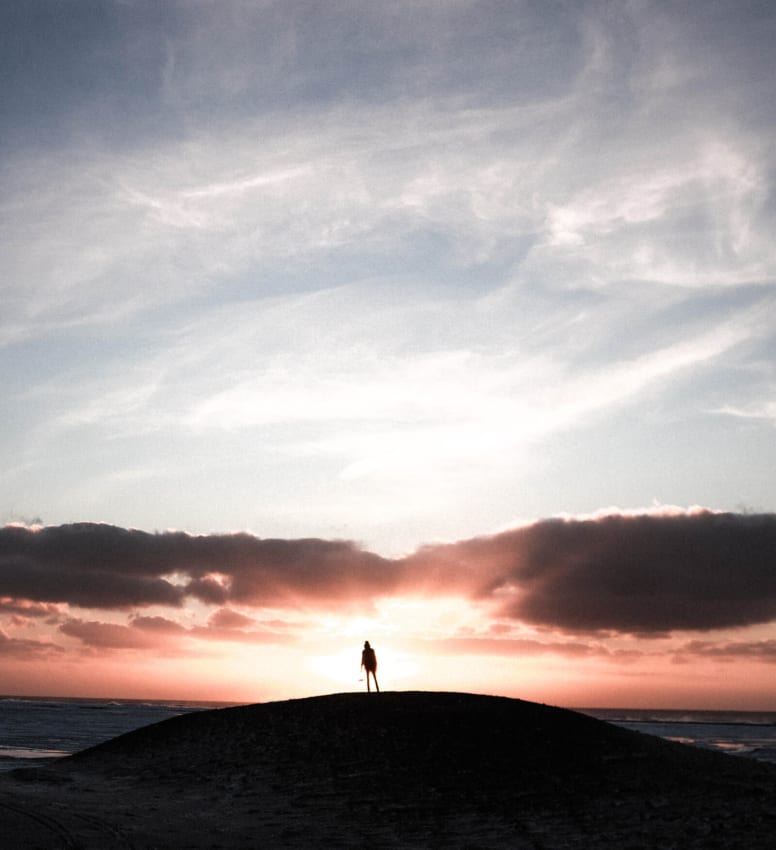 Rent a Car & Be Adventurous
With the perfect rental car and that adventurous mindset, you can easily quench your thirst for adventure.

When traveling to Iceland you have the opportunity to go;
• Glacier Hiking,
• Camping,
• Diving and Snorkeling
• Whale Watching
• Mountain biking
• Visit Volcanoes
• Ride an ATV ( All-Terrain Vehicle )
• White Water Rafting
• Horseback Riding
• Ice Cave Exploration and more…

That list alone should excite any adventure enthusiasts.

To be able to seek out the absolute best, iconic and mind boggling adventures then you need the best rental car for the job. Northbound provides you with any type of vehicle that can go the distance so you won't miss out any of the bragging rights. Renting a 4x4 Campervan brings you closer to the adventure as you are now able to both drive on otherwise forbidden routes as well as park your accommodation nearby.