---
So, you are thinking of heading to Iceland and want to experience some of its ethereal magic in just five days?

There are a load of different routes to take, but what we have come up with here is something quite special. Get right off the beaten track, head to one of the most beautiful parts of the island, where not many tourists go and be prepared to surrender to the untamed beauty of nature.
---
Car Rental
Iceland can really only be adequately explored by car, or by camper van. It is a vast place, with very few people. There is no rail system and buses have more of a local bus feel because they have to visit all the local communities, so they take a long time to get anywhere!
We rent cars. So do all those big companies, so why choose Northbound.is?
Quite simply, we are the local experts on car hire. Iceland is complex to navigate, so we make sure we help choose the perfect vehicle for you, whether a family car, campers, 4x4 or motorhome. We help you with where to go, what to see, and basically just pass on our passion for Iceland to make sure you have the best time here.
Hey, do you want a generic Starbucks, or a hand-roasted, specially selected, locally roasted coffee?
Make it personal and go local.
---
5-Day Northern Iceland Escape
This is one of the most inspiring short trips to Iceland that you can take. You can join the crowds and head south, and we totally recommend this too, but if you want to see a slice of Iceland that not many people do, then this Northern Escape is the one for you. Pack your walking boots and get ready for nature at its finest.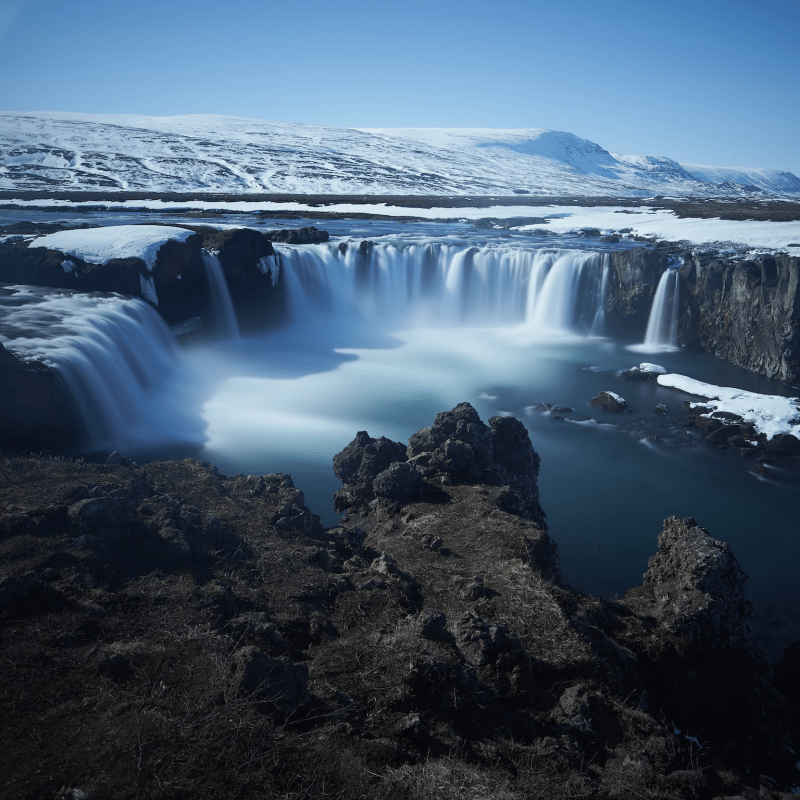 Day 1 - Arrival at Keflavik Airport
Overnight - Reykjavik
As soon as you grab your bags at the airport, head out to the arrivals hall and either jump on the shuttle bus, or one of our team will meet you to take you to your vehicle. We want to make it as easy as possible. We know you will be itching to hit the road, but now is the time to ask the team anything at all, from any rules of the road you are worried about, or even just how to pronounce where you are going. It can be tough!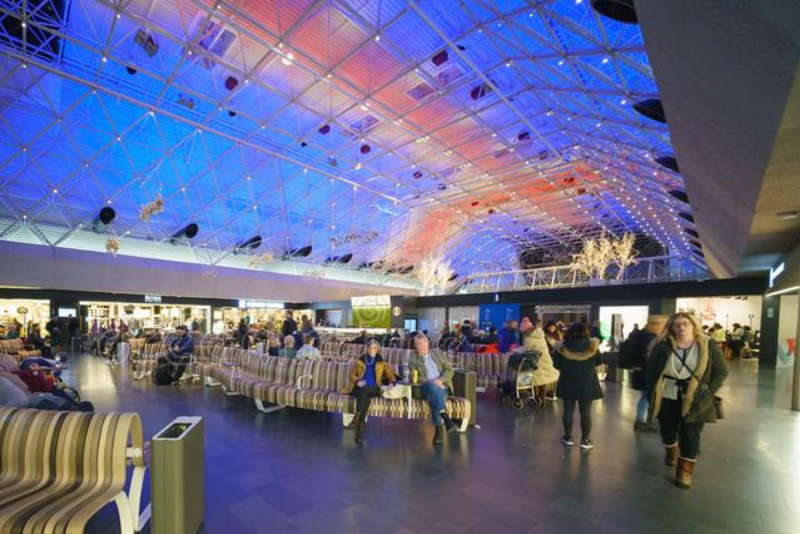 However, we have made the first night easy. It would be bad form to just drive past Reykjavik, so to help you recover from your travels and to get you set up for the next few days we recommend a night in our Capital city.
Reykjavik is a great introduction to Iceland. Not a big city by international standards, we are told that it is filled with quirky, unique people (which suits us) and this ties into the fact that it is a very creative city. Its colourful buildings give way to an arts scene that is so vibrant you can feel it around you everywhere. From outstanding coffee shops to restaurants that are taking local flavours to unparalleled levels. There are local designers, galleries and the music scene is off the chart. You are going to enjoy this city, we guarantee it!
Spend a little of your time here stocking up on provisions for your Iceland adventure, but hey, make sure you enjoy your time here!
Related: Everything you need to now about Motorhome Camping in Iceland
Where to stay in Reykjavik
Hotel
There are thousands of great hotels in Reykjavik, but we love the Sand Hotel. Incredibly central, undeniably stylish and very reasonably priced, this is the perfect introduction to Iceland.
Motorhome
If you have hired a camper or motorhome, then Eco Campsite is the spot for you. Only 3km from the centre of the city, you can have the best of both worlds here.
Related: Must Sees in Reykjavik
Day 2 - Reykjavik to Snaefellsnes Peninsula
Overnight - Snaefellsnes
After navigating your way through the quiet streets of Reykjavik, it is time to go wild and head north. The Snaefellsnes peninsula is one of those spots that many people ignore on their trips to Iceland, but it is one of the most stunning locations. This is, stare at nature and feel the peace flow through you territory! But first, you have to get there.
You are going to be driving around 3 hours today, up the west coast, with a few charming little stops and, of course, some waterfall action. This is Iceland after all, and not to brag, but our waterfalls are simply incredible! First, head up route 1 until you drive under the sea in the Hvalfjörður Tunnel, where you will turn left and drive down the coast to Akranes. Your first Icelandic town, so it is good to get a taste of more rural life. There is a great folk museum here to give you a taste of Icelandic history.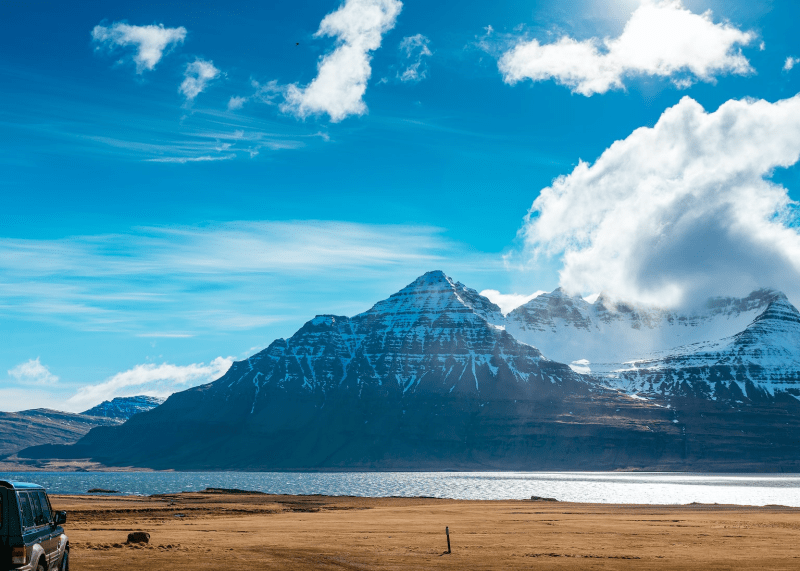 You are then back on Route 1, driving long straight roads as the scenery slowly gets wilder around you, until you reach the little peninsula town of Borgarbyggð. Here you can pick up some lunch, or check out the Settlement Centre if you want another blast of Icelandic history.
From here you are descending into the wilds. The little, but lovely Skuggafos waterfall sits just off Route 54 and gives you a little taste of the hydrological might of Iceland, but don't worry, there is bigger and better to come. As you approach the Snaefellsnes Peninsula you can hike up to the impressive basalt columns of the Gerðuberg Cliffs.
Where to stay in Snaefellsnes
Hotel
Miðhraun Lava resort is a unique property in a tranquil setting that is hard to beat. Its wonderful restaurant, geothermal pool and working farm are some of the delights to expect here.
Motorhome
Arnarstapi Camping is further round the coast, but a delightful black-sky campsite where you can enjoy evenings staring up at the myriad of stars.
Day 3 - Explore the Snaefellsnes Peninsula
Overnight - Snaefellsnes
Because it contains so many interesting sites of natural wonder, the Snæfellsnes peninsula is often called Iceland in Miniature. It has a towering volcano, an intact glacier, lunar lava fields, deep craters, majestic waterfalls, and black and white beaches. There are caves to explore, mountainous scenery to gaze at, tiny fishing hamlets, villages and so much folklore that you can be equally terrified and astonished.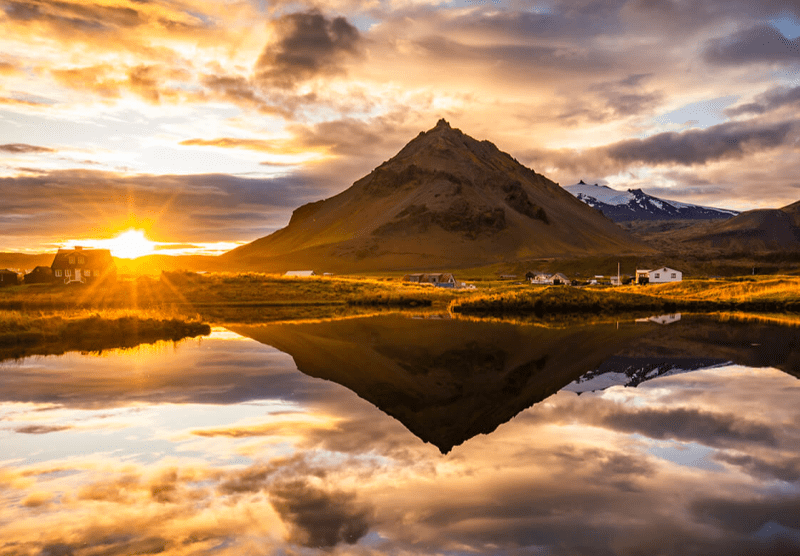 From your accommodation, there is a loop you can take driving on roads number 54 and 56 and a smaller road that will take you into one of only three national parks in Iceland, Snæfellsjökull. The National Park is 170 square kilometres and surrounds the 1446m high stratovolcano from which the park gets its name. This volcano has an energy about it that many people feel is otherworldly and is the setting for the entrance in Jules Verne's Journey to the Centre of the Earth.
However, this is a day for jumping in and out of your vehicle, snapping as many pictures as you can. You will see Kirkjufell, the triangular mountain made famous in Game of Thrones. The best photo opportunity for this is at Kirkjufellsfoss waterfall! There is the cute village of Arnarstapi, set in such extreme natural splendor beneath the pyramid-shaped Stapafell, its protected coastline bursting with unique rock formations, bird colonies and seals.
Honestly, this is one of the most densely packed areas of natural beauty in the world. Just get in the car and drive slowly around it. You will be in heaven! Then loop back to your accommodation from the night before and settle down for an evening of trimming down your photos!
Day 4 - Snaefellsnes to Glymur
Overnight - Glymur
Snaefellsnes is going to be hard to beat, but today's trip back down towards the airport has a good few surprises. Your morning begins by taking in the north eastern part of Snaefellsnes, driving round the huge, dramatic fjord on route 54, before heading inland, down route 60. This will take you past the sumptuous Erpsstaðir creamery, where you can sample and buy outstanding local cheese, ice cream and Skyr, the impossibly thick Icelandic yoghurt. Just past here, hidden in the hills is Grafarlaug, a little hot spring bath that only the locals know about. It's not the prettiest, but the waters are incredibly soothing and you will likely get it all to yourselves.
After joining up with Route 1 again, you can stop off at Grabrok crater and hike up to the top, and take a short walk to Glanni Waterfall. You turn off shortly after this for Route 50, heading to Route 523. This little loop, which turns into Route 518 is amazing, packed with a variety of wonders. At the top end of this loop lie the caves of Vidgelmir and Surtshellir, two huge volcanic tube caves, where you can experience the underground power of Iceland's volcanic history.
There are bathing opportunities at Husafell Canyon baths and three incredibly powerful waterfalls along the return loop, but the one stop you must take is to see if you can lift the Husafell Stone. This ancient stone is the true test of strength in Iceland. Set in glorious surroundings, visitors must try to lift the 186kg stone, and if you are feeling strong enough, walk it around the sheep pen where it is located. After passing Barnafossar waterfall, where a torrent of water is forced through a tiny gap in the volcanic river, you will see the steam rising from Deildartunguhver, but beware, this is not a hot spring to jump into!
From here you drive south, around the tranquil shores of Skorradalsvatn, before arriving at your accommodation for the night.
Where to stay
Hotel
Hotel Glymur takes its name from tomorrows waterfall treat. This four-star sanctuary has a lot of glass, simply because the views are so incredibly breathtaking.
Motorhome
Camping Þorisstaðir is a large site in verdant green surroundings. The campsite has everything you need for a pleasant night's stay.
Day 5 - Return to Keflavik Airport
Just in case you have a flight you need to get back for, you can head straight to the airport in 1.5 hours, but if you have time, we have a couple of recommendations for you.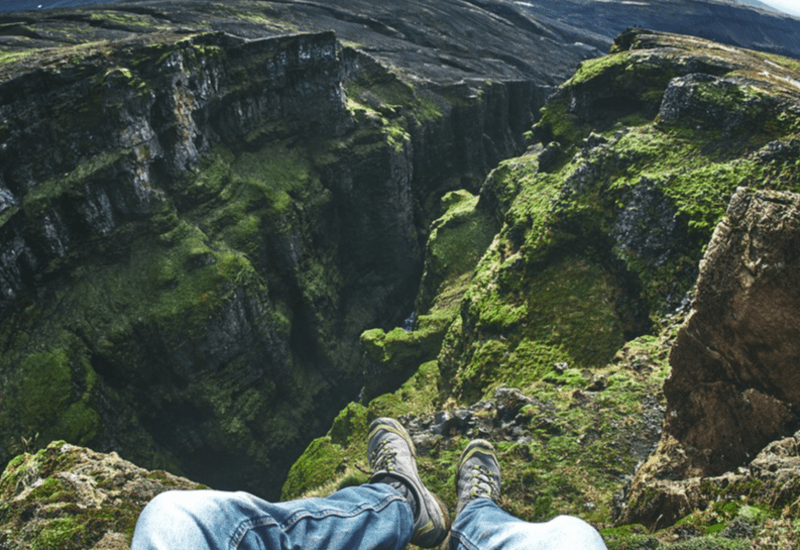 Just along the road from your accommodation is Glymur waterfall. To get out to Iceland's second highest waterfall includes a hike of around 3 hours, but is it ever worth it. While the waterfall itself, plummeting down into a deep, razor thin canyon is a worthwhile ending to the hike, the path there is incredible. Hiking through some of the most glorious countryside, dipping down through caves, walking across fast-flowing rivers, this is the perfect bit of adventure to end your trip.
After the hike, there are some other scenic spots to jump out at on route 47 as it winds gently back down to Reykjavik. And, of course, if you have time, it is worth popping back into the capital to buy any souvenirs or just enjoy one more cup of that outstanding coffee before it is back to see our guys at the airport and drop off your car.
There are so many different roads to take in Iceland and this is just one example of the adventures you can have when you hire a car from Northbound.
Related: Reykjavik Coffee Shops Guide
---
Map of the Drive
Here you will find a quick map of the drive of the hired vehicle where all the days are separated to make it a great visual for you.
---
FAQ
What Type of Car Should I Rent for this Adventure?
Any type of vehicle, really. There are both options here for a standard vehicle, as well as a Motorhome rental.
As a standard vehicle rental, we always recommend a 4x4 as it offers you more options. Instead of staying on the old regular beaten path you can now make the occasional turn on the gravel road and see where the road takes you. Don't forget, it's an adventure.
What is the Weather Like in Iceland?
The weather in Iceland, well, is unpredictable.
We have long winters and short summers. It always depends on when you visit, I suppose the best weather is from July until September and from then it starts to get colder each month that passes.
We have a cool blog about the weather in Iceland that we recommend you check out. Click here
Can I Pay With My Credit / Debit Card in Iceland?
Yes, you can, no problem. Iceland is pretty forward when it comes to payment options. You can pay with Apple Pay as well and most, if not all, have touchless payment. Debit card is also a great payment option.
If you have Icelandic Krona (ISK) you can also always pay with cash, just some might not accept foreign cash.
---
Rent a car from Northbound.is