Reykjavik, the capital of Iceland, is home to many wonderful museums, architecture and hiking trails. Most of you will be coming to Iceland to experience the beautiful waterfalls and world-famous glacier lagoon. However, I highly recommend that you spend at least 1 day in Reykjavik and take in what the capital has to offer.
Below, I will compose a list of the most popular attractions and some of my personal favorites.
---
Need a Rental Car in Iceland? Check Out Our Lowest Guaranteed Prices!
-----
Hallgrímskirkja
If you ask any Icelander 'what can I see in Reykjavík?', no doubt they will recommend you go check out the famous church Hallgrímskirkja.
In recent years it has become somewhat of a hotspot for tourists. Its unique architecture said to be modeled after the waterfall 'Svartifoss', makes for a stunning, Instagram-friendly photo opportunity.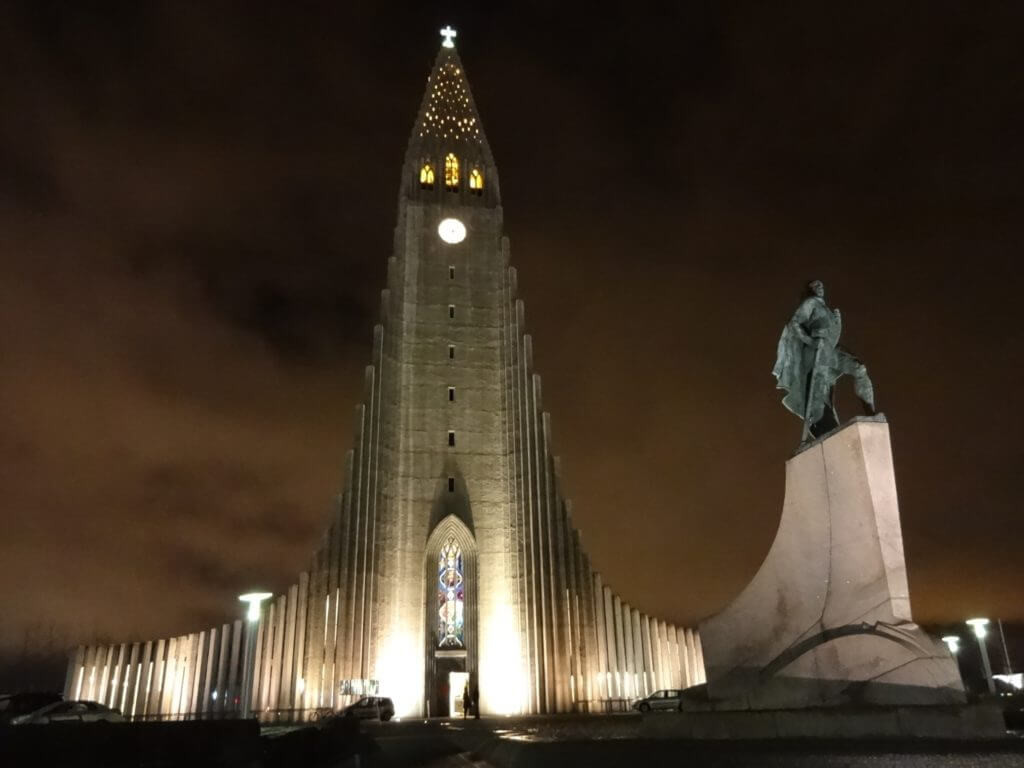 Hallgrímskirkja was designed by Guðjón Samúelsson in 1937, with construction beginning in 1945 and ending in 1986.
The church is primarily used for tourist related activities, with travelers allowed to enter and look around. You can also pay 1,000 ISK, which is about $8, to take an elevator to the top of the church, where you have a 360° view of Reykjavik.
Harpa Music Hall and Conference Centre
Also referred to as simply 'Harpa', this fabulous piece of architecture began construction in 2007, however, it was halted in 2008 after the Icelandic Financial Crisis. Later that year though, the government decided to fund the remaining construction that was required.
The first concert was held on May 4th, 2011 and was broadcast live on the national broadcasting network, RÚV.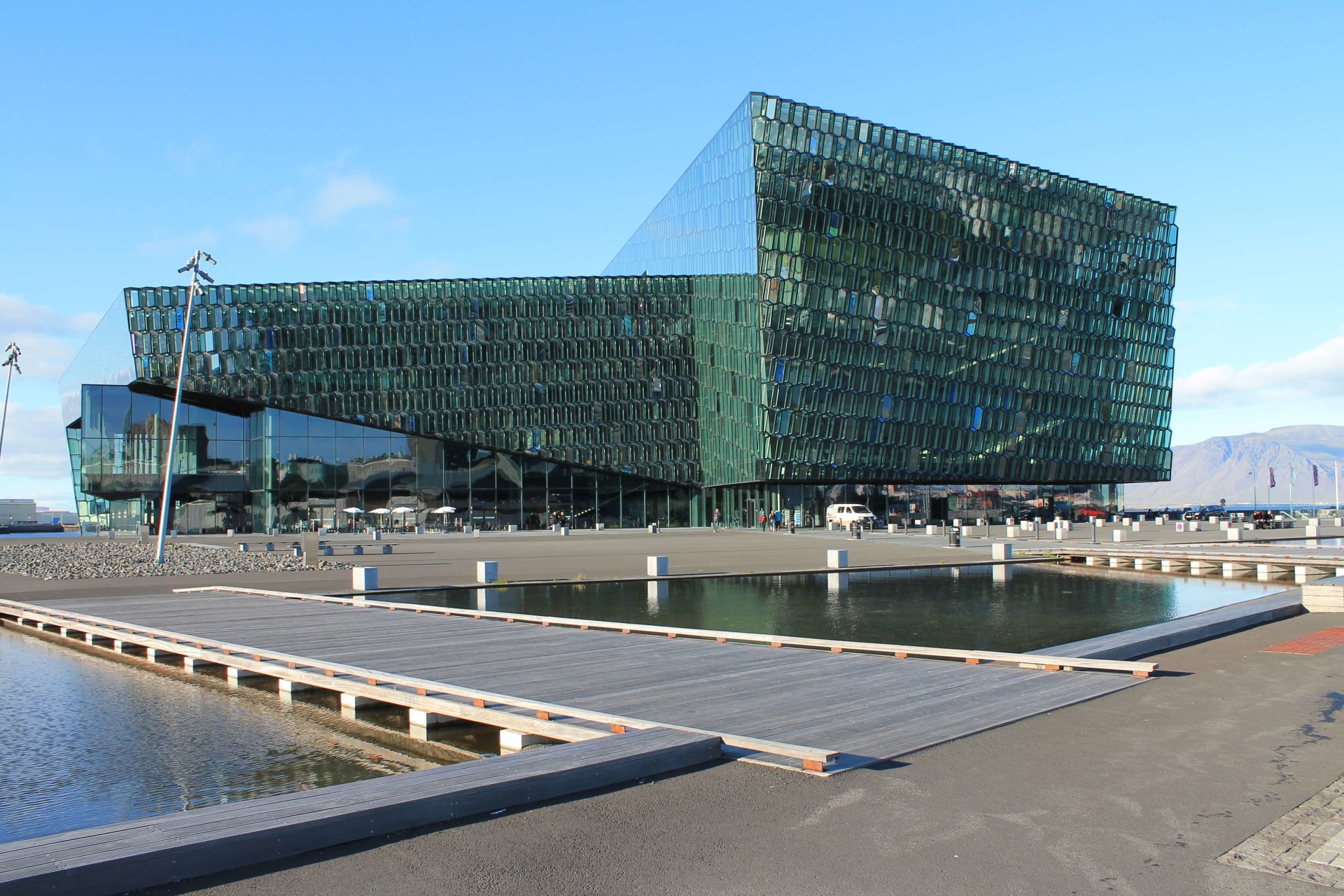 Similar to Hallgrímskirkja, Harpa has become a key tourist attraction in Reykjavik. And also, similar to Hallgrímskirkja, this is due to its unique architecture.
During the night times, the outside of Harpa is lit up by different colored lights and the lights will often be based on a theme (I.e. During Reykjavik Pride, the lights will often be in the rainbow color in support of LGBTQ rights).
There are many shows that take place at Harpa during the week and there's even one show aimed specifically at tourists called 'How to be Icelandic in 60-minutes'.
It's a comedy show written by Bjarni Haukur Thorsson and performed by local comedians Örn Árnason & Karl Ágúst Úlfsson. You can find more information here.
Perlan
Perlan or 'The Pearl' has, somewhat surprisingly, become a key attraction in the tourism industry of Reykjavik. The reason for this? It's 360° view of Reykjavik and also it's man-made Ice Cave exhibition.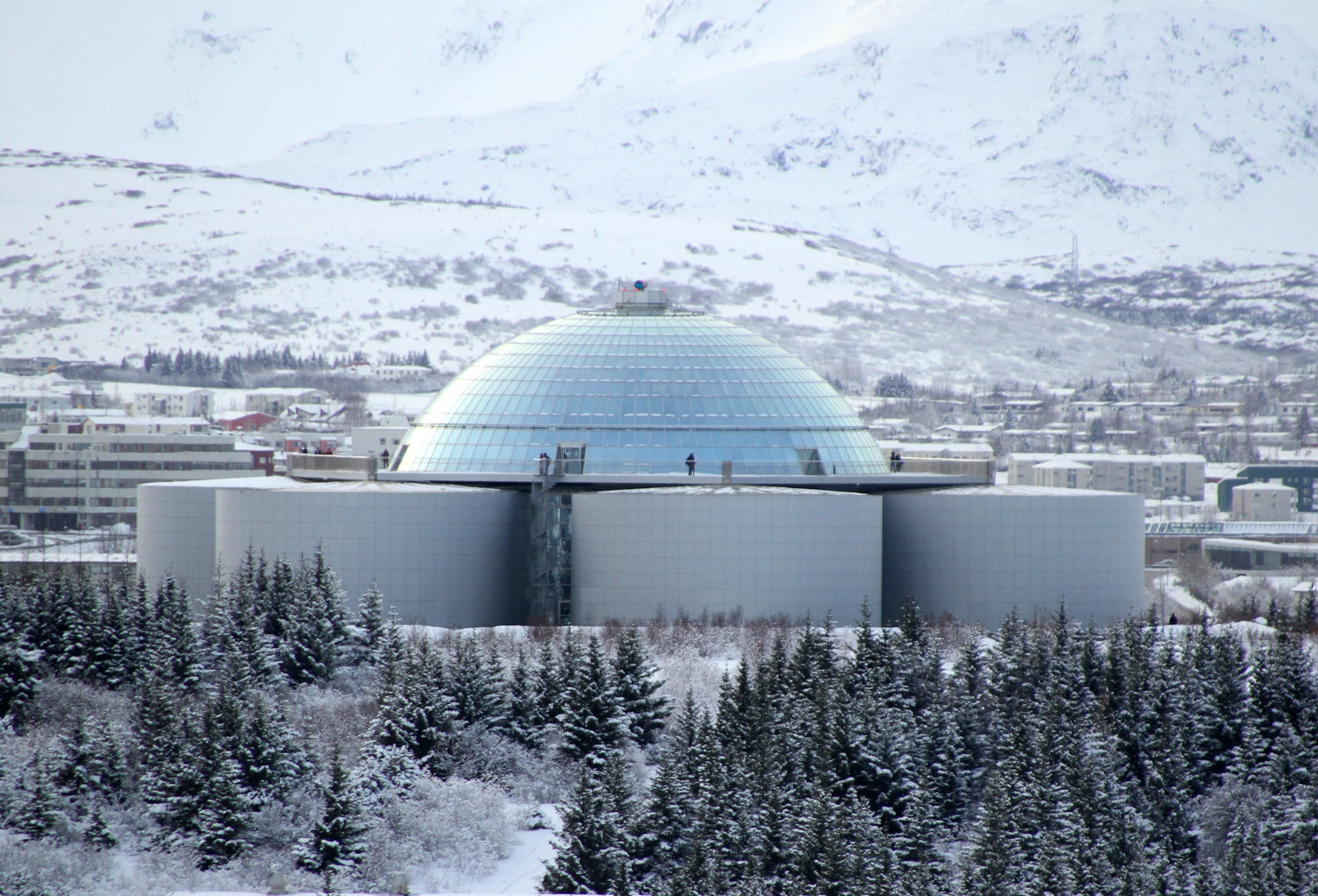 The Ice Cave is around 100 meters long and built using snow from the Blue Mountains. The exhibition gives guests a glimpse of what glaciers were, are and will become in the future.
Perlan is also home to the 'Wonders of Iceland', where customers can hear and feel the power of a volcano, earthquake and geothermal energy. If you're interested in sea-life then I would recommend checking out the 'virtual aquarium', which gives you a close-up look on some of the magnificent whales that command the Icelandic waters.
The Sun Voyager
Deemed as Iceland's most famous sculpture, The Sun Voyager was sculpted by Jón Gunnar Árnason in 1986 for a competition to celebrate the 200-year anniversary of Reykjavik.
The sculpture was presented in August 1990 but, unfortunately, Jón never got to see his masterpiece unveiled as he tragically passed away shortly after its unveiling.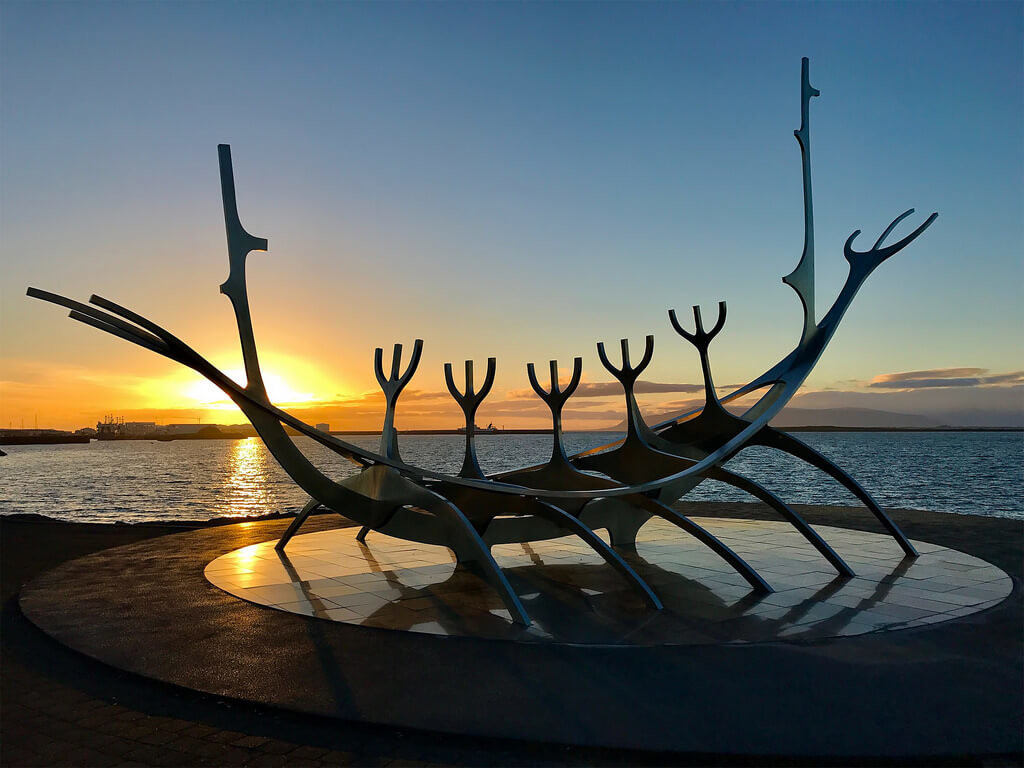 The sculpture is situated on Sæbraut and purposely faces North across Faxaflói bay. There is a misconception with the sculpture that it represents a Viking ship, however, Jón himself denied it and stated that it actually represents a 'vessel of dreams; a premonition of the promised land, a plight for hope, pursuit, progress, and freedom'.
This has led to a dispute that the sculpture should be facing West and, in fact, Jón originally wanted the sculpture to be on the western side of Reykjavik before later agreeing to its Sæbraut location.
The reason for the dispute is that there is a less-common belief that Icelanders originated from a group of ancient explorers who 'set out towards the rising sun' and made port in Mongolia.
Here, they found scribes of original explorers who had ventured West. This, in turn, led the ancient explorers to head West towards the setting sun where they ventured upon an island in the middle of the Atlantic Ocean.
Laugavegur Main Street
If you are looking to take souvenirs home for friends/family then look no further than Laugavegur, and the other parts of the downtown area. Laugavegur is the main shopping street and is literally one long road connecting to Bankastræti and split by Lækjargata which leads on to Austurstræti.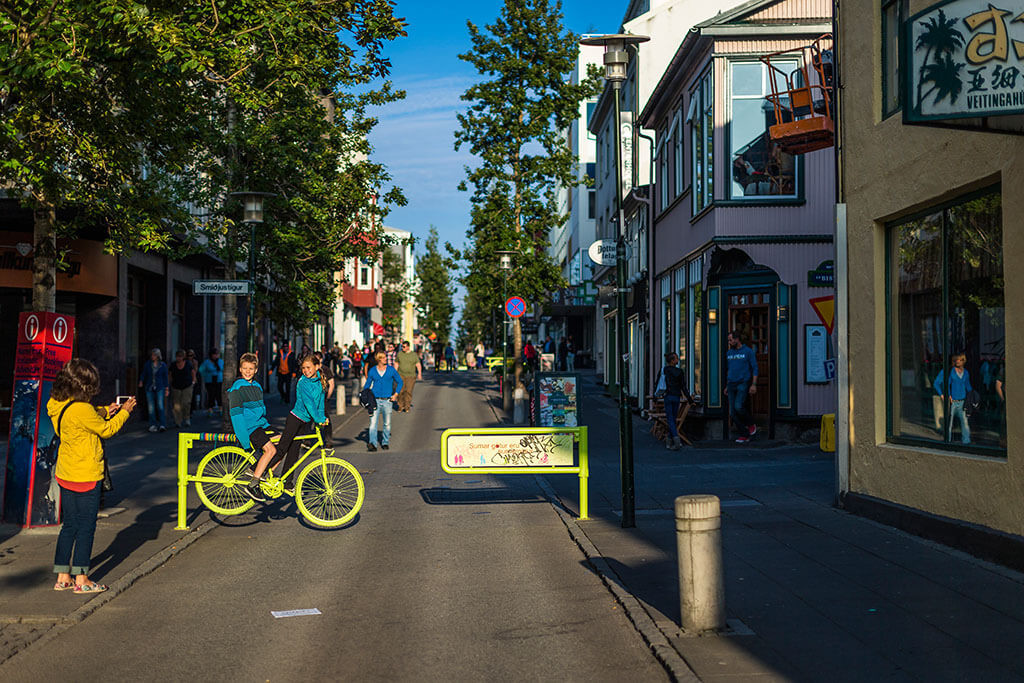 **
In the downtown area, one of the more popular tourist attractions can be found. I'm not talking about Hallgrímskirkja again, neither am I talking about a waterfall or mountain. No, I'm talking about 'Bæjarins Beztu Pyslur' of course! The world renowned hot dog stand is so popular that even Bill Clinton grabbed a hot dog during his 2004 visit.
There are other great fast food spots such as:
Ali Baba - offers a wide range of Arabic food. Try the Shawarma, it is amazing!
Hlölli - A large variety of different subs, all of which contain their popular special sauce.
Noodle Station - They have 3 great noodle soups on offer: chicken, beef and vegetables. Noodle Station has proved to be popular with both locals and travelers.
Reykjavik Chips - Literally just chips! But, not just any old chips. Amazing chips! Their slogan is 'Where fries are twice as nice'. They live up to that.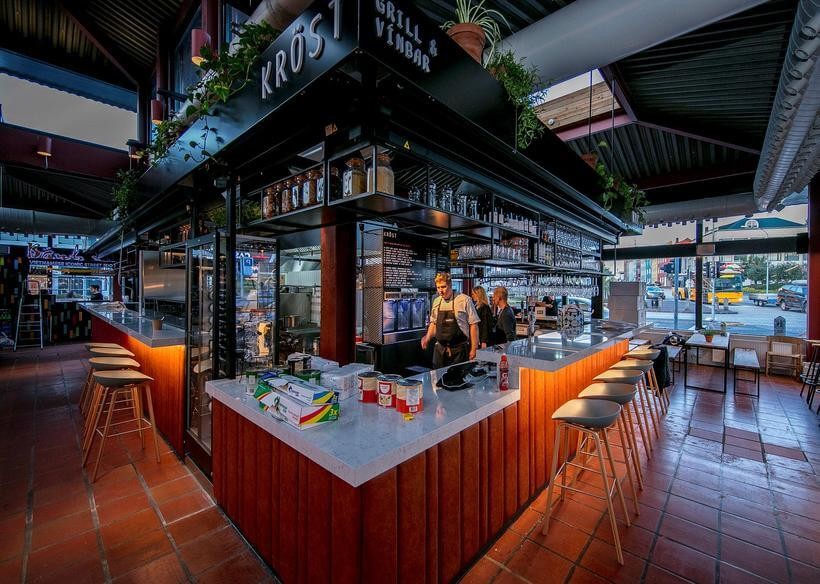 There are also 2 new food halls which opened: Hlemmur mathöll and Grandi Mathöll. Both have been extremely popular since their opening due to the vast majority of options available. If you're looking for an affordable sit-down restaurant where you can try some traditional Icelandic dishes, then I would recommend:
Sæta Svínið - One of the more newer restaurants in downtown Reykjavik, Sæta Svínið or 'The Sweet Pig' is a gastropub that offers a variety of different foods. The place is small and cozy but has a great atmosphere. On a Friday or Saturday, Sæta Svínið is usually home to a lot of locals starting their nights out with some food and cocktails.
Íslenski Barinn - The Icelandic Bar is popular with tourists as it serves traditional Icelandic dishes like meat soup and even Hákarl, the fermented shark.
If you're looking for more of a fine dining experience then check out 'Matarkjallarinn' and 'Grillmarkaðurinn'. Both places serve food to a very high standard and are definitely worth the splurging!
Don't worry if you're vegan or vegetarian, most restaurants here in Iceland offer vegan-friendly options, try contacting the restaurant beforehand or check their website.
There are many souvenir stores for you to choose from, including Icewear, the puffin store and also the Christmas shop. Popular souvenir gifts include puffin hats, t-shirts, mugs, key rings, Bullhorns which are turned into drinking glasses (like the old Icelandic days) and also wool sweaters (famous Icelandic clothing, which is still highly used and sought after). The wool sweaters are mass made, but it's common for an Icelander to own one which was knitted by their mother, or a great aunt.
Nauthólsvík
Iceland has many famous beaches such as Reynisfjara (Black Sand Beach) and Rauðisandur (Red Sand Beach). But, there is also Nauthólsvík, a beach located in Reykjavik that is full of life during the summer months.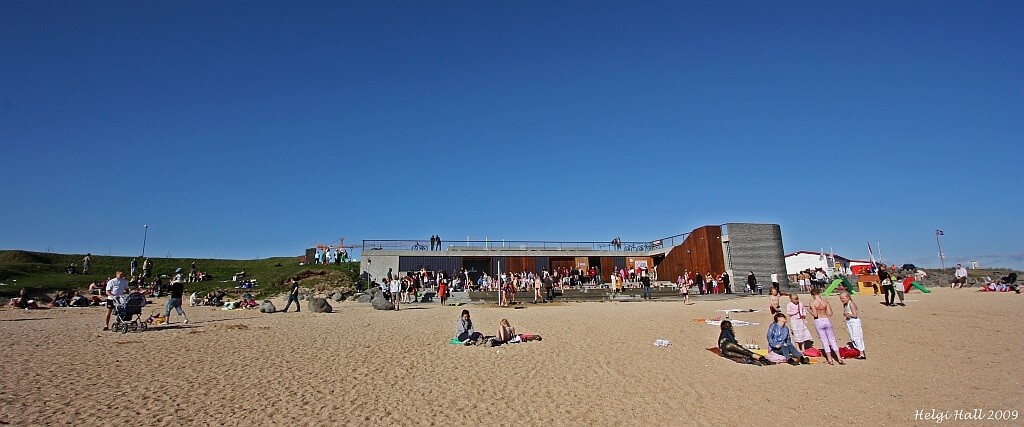 You may be thinking; what? how? why? Well, the reason Nauthólsvík is so popular is that it actually has an outdoor geothermal pool and costs 650 ISK for a single entrance. The beach has a shower and changing facilities, steam baths, and hot tubs. The man-made lagoon is pumped with hot water which averages between 15°c and 19°c. There's also the possibility of swimming in the ocean if you dare.
The average sea temperature is around 10.9°c and it is recommended you swim in pairs, and always monitor one another as swimming in cold temperatures can be dangerous for those that are untrained.
Imagine Peace Tower
The Imagine Peace Tower is an outdoor memorial to former 'The Beatles' frontman John Lennon, from his widow Yoko Ono. It is located on Viðey Island, just outside of Reykjavik Harbour.
The tower was created to communicate awareness to the whole world that peace and love are what connects all lives on Earth. Unveiled on October 9th, 2007, John Lennon's 67th birthday, the tower has become quite popular amongst tourists.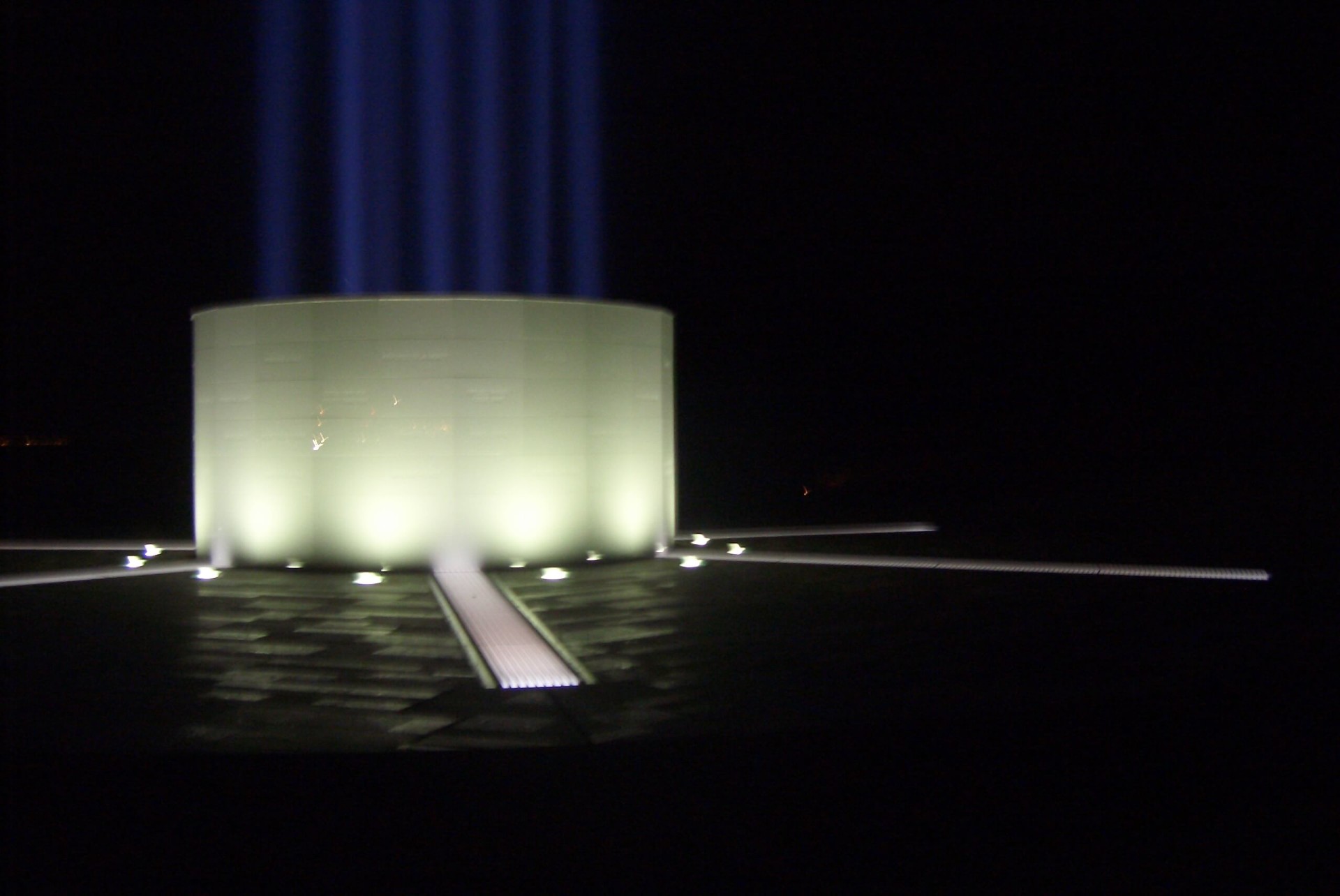 The tower is composed of tall shimmering lights, with these lights visible from October 9th (John Lennon's birthday) to December 8th (the anniversary of his death). In addition to this, the tower is also lit on the winter solstice (December 21st), new year's eve (1 hour before midnight) leading into new year's day (at dawn) and also the anniversary dates of John and Yoko's wedding and honeymoon (March 20th to March 27th).
The light is visible from most parts of Reykjavik and even the surrounding areas, in places such as Grafarvogur, Grafarholt, and Mosfellsbær. To catch a worthy glimpse of Viðey island and the Imagine Peace Tower, you could head to Sæbraut, Gufunes or even the Reykjavik harbor.
National Museum of Iceland
Many people are fascinated by the history of Iceland, specifically with the Viking era and how Iceland was founded. The National Museum of Iceland has many artifacts belonging to Iceland's history, this includes tools, crafts, furniture, building remains and also the ship which Viking settlers used to cross the ocean to Iceland.
Aside from this, you can also find swords, drinking horns, and a figure of the renowned god of thunder 'Thor'.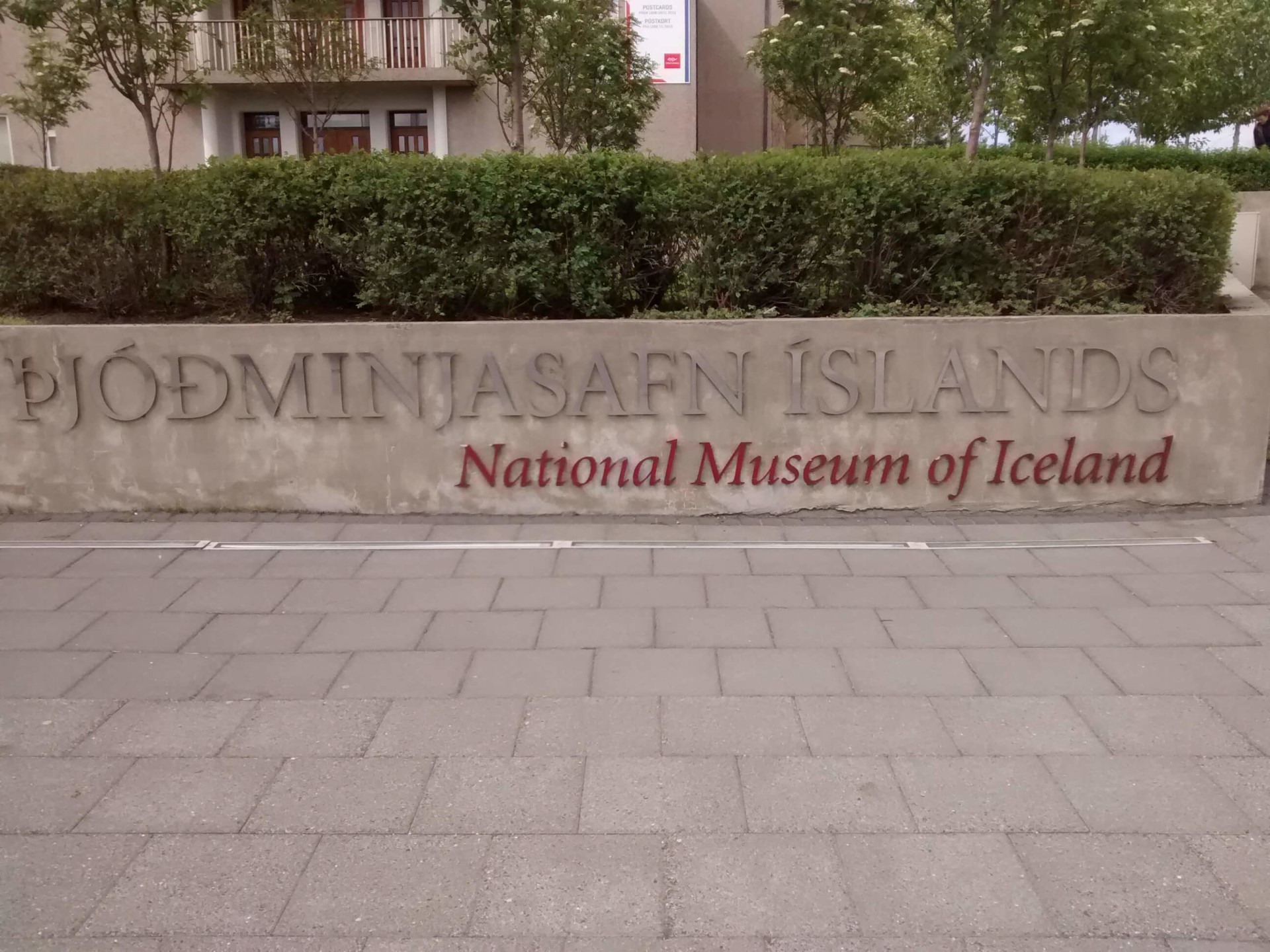 All of these treasures are part of the permanent exhibition entitled 'Making of a Nation', where you can follow the journey of Iceland from 1600 to the present. You'll be given a smartphone that has an audio guide, explaining what's on show in the exhibition. There is also the possibility of a human-led guide every Wednesday, Saturday, and Sunday.
The Museum has also had temporary exhibitions that cover The Yule Lads, Christmas Traditions, Religion & Churches, and even politics. The Christmas themed exhibitions usually run every year in the run-up to Christmas.
Heiðmörk
Situated in the outskirts of Reykjavik, Heiðmörk is a conservation area that is popular with tourists and locals alike. It was established as a conservation area in 1950 following extensive reforestation. Ever since its establishment, it has expanded into a wonderful woodland.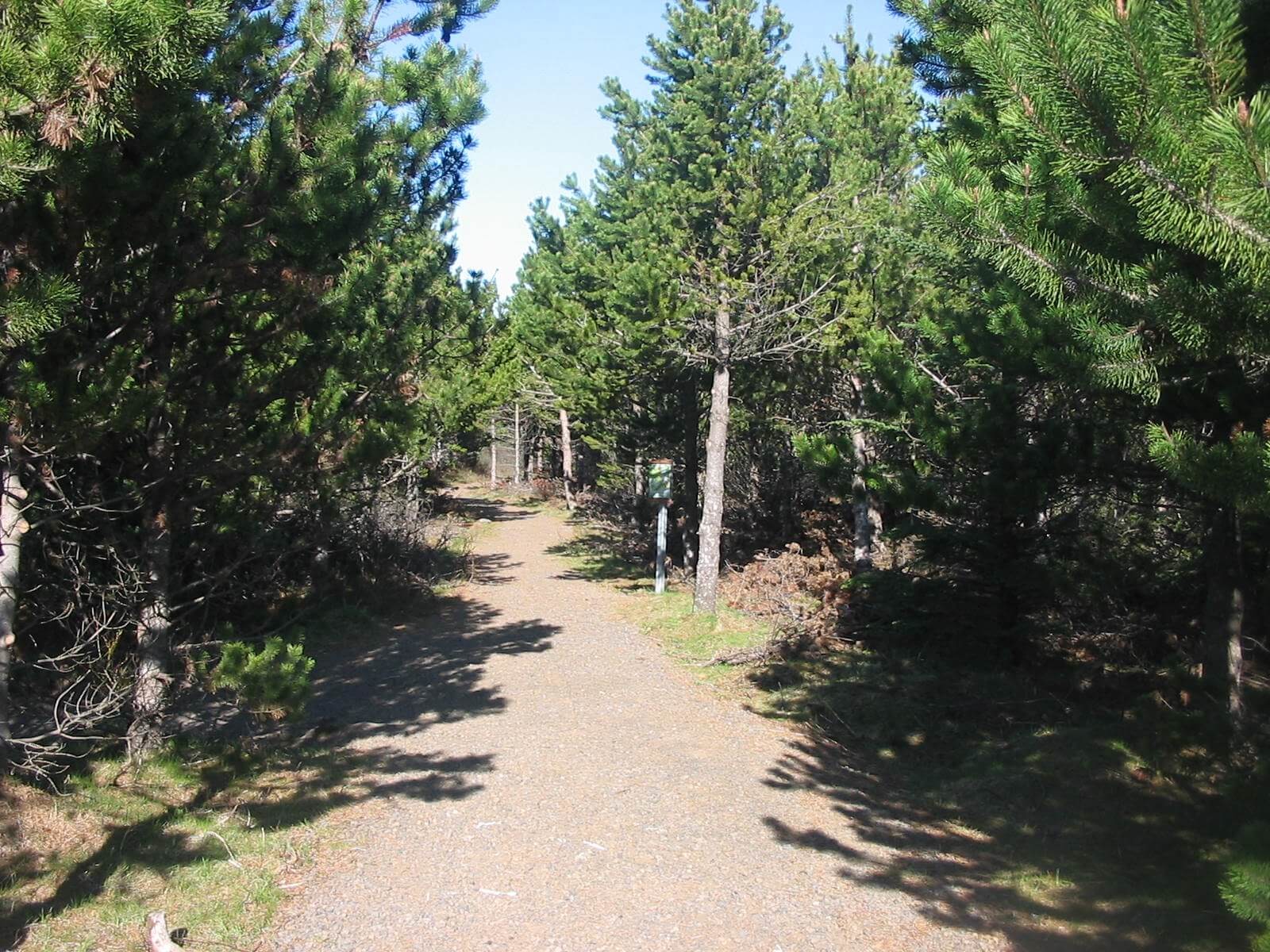 As of 2018, four million trees have been planted in the area with a further 200 different species of wildflower being discovered.
The area's popularity stems from its stunning walking trails and lakes. Heiðmörk is home to the lake 'Elliðavatn', where many different species of birds can be seen. There have also been sightings of Arctic Fox in the area, though this is very rare.
Heiðmörk is also home to Rauðhólar, otherwise known as the 'Red Hills'. They are red pseudo-craters that are said to date back 5,200 years. If you enjoy walking and photography, then Heiðmörk is certainly an area you will want to see.
The Swimming Pools
The image below shows 'Laugardalslaug', which is based close to the downtown area and is probably the most popular swimming pool in Reykjavík. (It also has a gym area for those interested).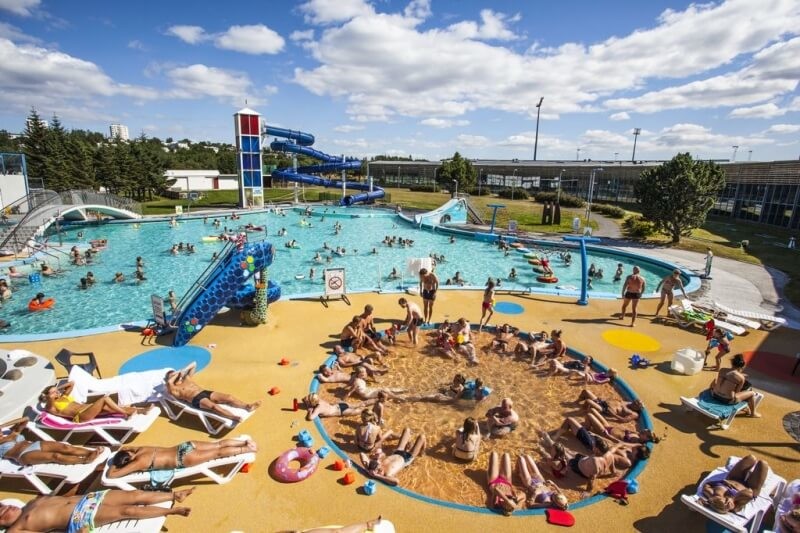 The swimming pools in Iceland are all outside (though most do have some indoor pools for children) and are heated to a cozy temperature so it's comfortable to go swimming either in the mornings and evenings. Every swimming center will also have various hot tubs, which are great for relaxing in the winter. It feels like some kind of wonderland.
There are various swimming locations around Reykjavík, including Mosfellsbær and Grafarvogur. Also in the downtown area, there is 'Sundhöll' one of Iceland's oldest pools, which recently went under renovation.
The Northern Lights?!
Relying on nature can be fun, interesting but also frustrating. Unfortunately, there isn't an on and off switch for the Northern Lights, you have to rely on mother nature doing her thing and that can lead to either a wonderful experience or disappointment.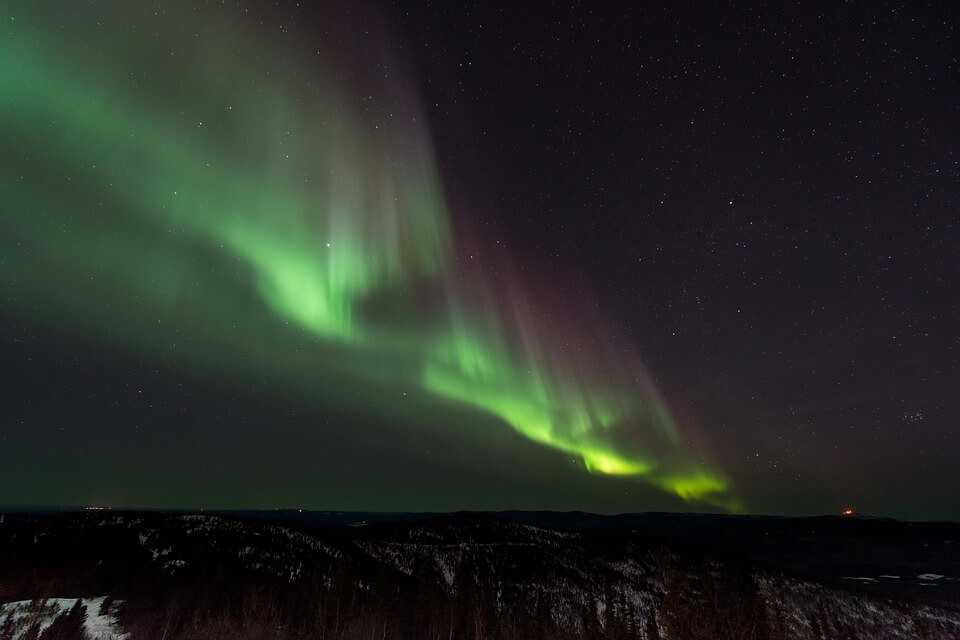 There are ways to optimize your experience and increase your chances of seeing the Northern Lights, by regularly checking weather reports, using vedur.is' Northern Lights system which shows you where clouds are supposed to be minimal to none and even giving you a scale of 1-9 on the chances of the Northern Lights being visible.
Sometimes it may require you to be willing to sacrifice sleep. I have seen people recommending you wake up every hour between 10 am and 4 am to check if there are clear skies.
My recommendation would be to check the northern lights report on vedur.is drive to a location where there are reports of clear skies and try your luck!
Now, if you're not renting a car and/or staying in Reykjavik, sightings can be a bit tougher because of the city lights. However, there are some great spots you can head to where it is much darker and there are regular reports of Northern lights sightings. These are Grótta, Elliðaárdalur and also Hafravatn.
Tip: Check out our blog post on Grótta, a great spot just outside of the downtown area. It's the perfect location to catch a glimpse of the northern lights.
Úlfarsfell
Úlfarsfell and popular hiking trail located just outside of Reykjavík, close to Mosfellsbær. The hiking trail is very simple and is suitable for everybody.
The mountain is around 300 meters high and is easy to navigate as you can see the summit from the beginning of the hike.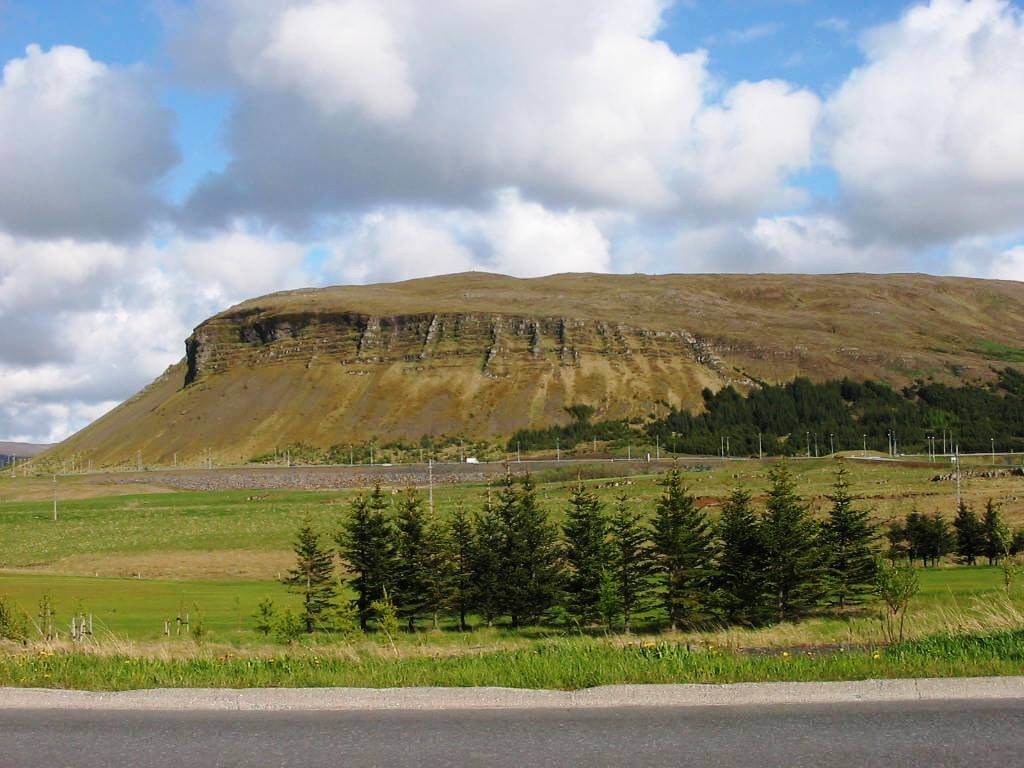 Even though it's an easy trail, remember to be careful and bring appropriate gear. I would recommend warm and waterproof clothing, hiking shoes, snacks, water, and a camera!
Úlfarsfell is also popular for ATV and buggy tours due to its easy access, navigation and the summit having breathtaking views of the ocean, Reykjavík and Esja, a bigger mountain.
Icelandic Phallological Museum
The Icelandic Phallological Museum is home to more than two-hundred penises and/or penile parts that belong to many different animals in Iceland, including 16 different kinds of whales, polar bear ( rogue polar bear that drifted onto the shore from Greenland), seal, walruses, and various other land mammals.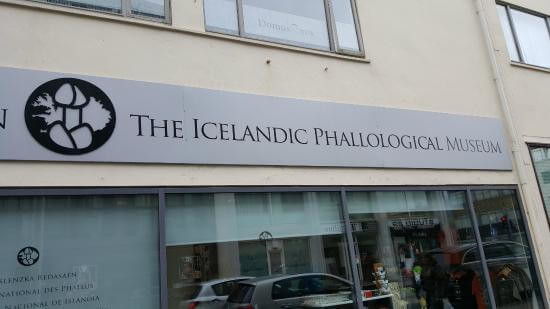 Surprisingly, the museum also has replicas of human penises. Specifically that of the Icelandic handball team. Though, the team's goalkeeper has made claims that the sculptures weren't cast... I wonder why?
The museum was founded by Sigurður Hjartarson, who originally began his unique obsession by collecting specimens from roadkill and slaughterhouses. Sigurður worked as a historian and teacher at the time and stored the collection in his office before receiving a 30 million ISK donation from the Icelandic government to open a museum for his findings.
At the museum, it's also possible to see the 'junk' of foreign animals, such as giraffes, zebras, bears, elephants, and even wolves. You can find the so-called 'Penis Museum' in downtown Reykjavik next to the food market, Hlemmur. There's something there for everyone!
Whales of Iceland
The 'Whales of Iceland' museum is located close-by the Reykjavik Old Harbour in the Grandi area. It is home to 23 life-sized models of the whales that bless the Icelandic waters. You're able to touch the models, whose surfaces are designed to closely replicate that of real whales.
In the exhibition, you'll find models of small Harbor Porpoises, White-Beaked Dolphins, Beluga Whales, Sperm Whales, Humpback Whales, and the gigantic Blue Whale.
One of the museum highlights is the 'Virtual Reality Experience', you put on the VR glasses and are instantly taken to the ocean floor. Here, you can see the whales and other sea creatures swimming gleefully around you. It's also possible to bring the animals closer to you and learn about their history and anatomy.
You can download the Whales of Iceland App whilst in the museum which will feed you information as you go along. Don't worry if you don't have internet access, you can also borrow one of the museum's iPads.
I hope my suggestions prove useful for your trip to Reykjavík!