Before I start, I must add that I cannot guarantee you will see the Northern Lights at this location. Unfortunately, there isn't an Icelander locked away in a basement somewhere flicking the 'on and off' switch for the Northern Lights.
They are natural and appear when particles from the sun enter Earth's atmosphere and collide violently with gas atoms.
So, Grótta! Located just outside of the downtown area (around a 5-minute drive, or 20-minute walk) this is a fantastic area to view the Northern Lights, due to the fact there are no street lights around.
The only light comes from the lighthouse perched on an island (which can be accessed during the summer months when the tide is low).
It's also a great area to take walks along the beach, the cold gentle winds and the silence of the still ocean are treasured moments of mine.
Grótta is a regular walking spot for me and many other Icelanders. In the past 12 months it has grown in popularity, but don't worry!
In the evening people are really respectful and will turn off their headlights to allow you to try and catch a glimpse of the Aurora Borealis!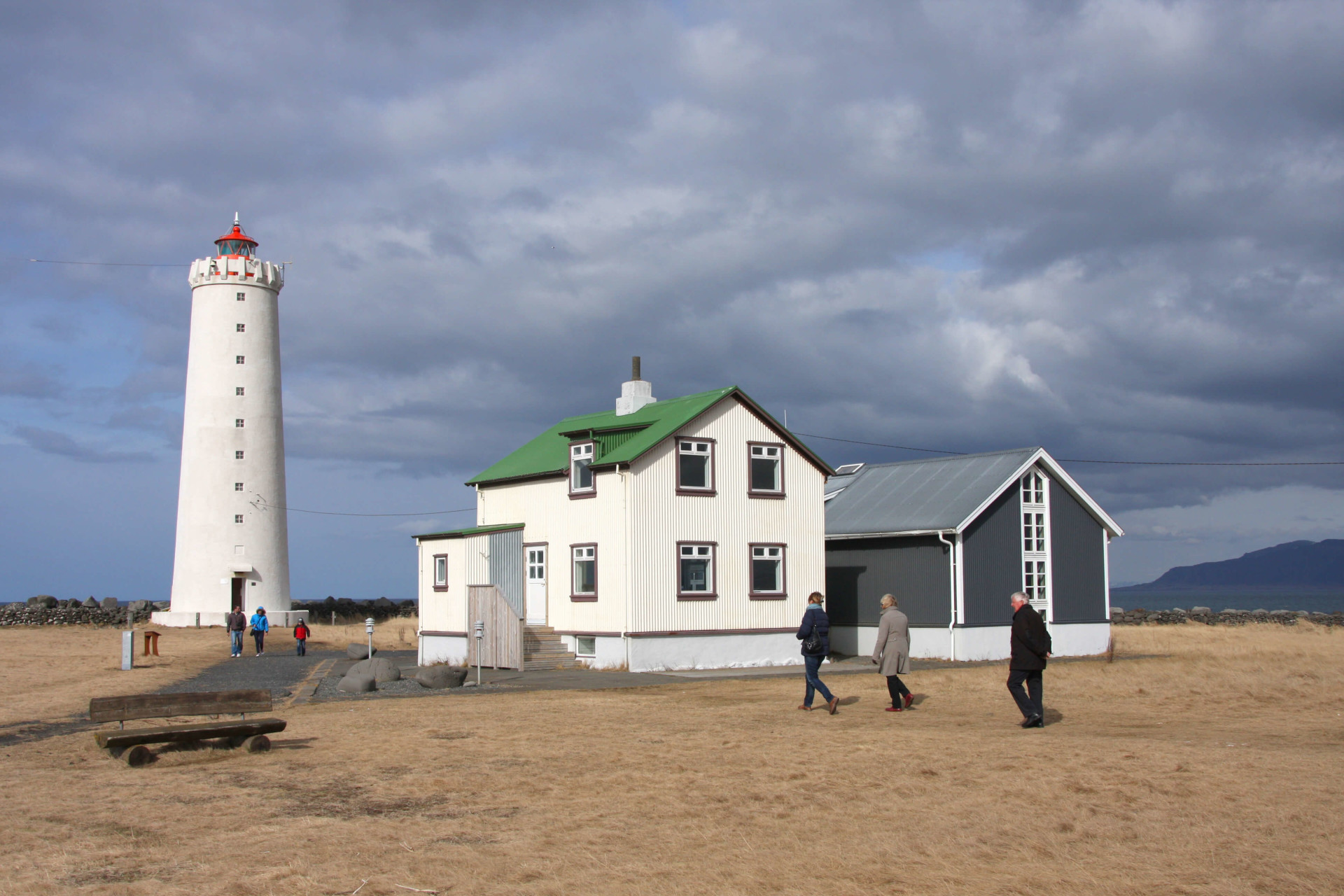 This area offers the chance of some jaw-dropping photography, as Esja can be seen over the ocean, along with the 'wow, look at that' coastlines.
If you're based in downtown Reykjavík and are desperate to see the Northern Lights then I highly recommend you checking out this area.
Hidden gem - When entering into the Grótta area, you will notice a little shack/shed on the right-hand side.
If you go to the seafront side of this and follow the 'hose' that can be seen on the floor then you will come upon a small 'hot bath'.
It's great for soaking your feet on a cold Northern Lights hunting evening!