Become an Affiliate Partner and Start Earning Today!
From guesthouse owners to bloggers, we can help you increase your earnings by offering your visitors rental cars in Iceland.
Great Earning Potential
One of the largest selections of rental cars in Iceland is ready to work for you, with an average booking value of 150,000 ISK.
High Conversation Rate
Every page is highly optimized for conversion and the selection of rental vehicles is both vast and competitive.
Customer Service
Issues or questions that arise are quickly resolved by our dedicated customer care team, so both you and your customers always have easy access to help or advice.
Advanced Tools & Technology
With the click of a button you can have a search box up and running on your blog's or company's Facebook page. No technical know-how required.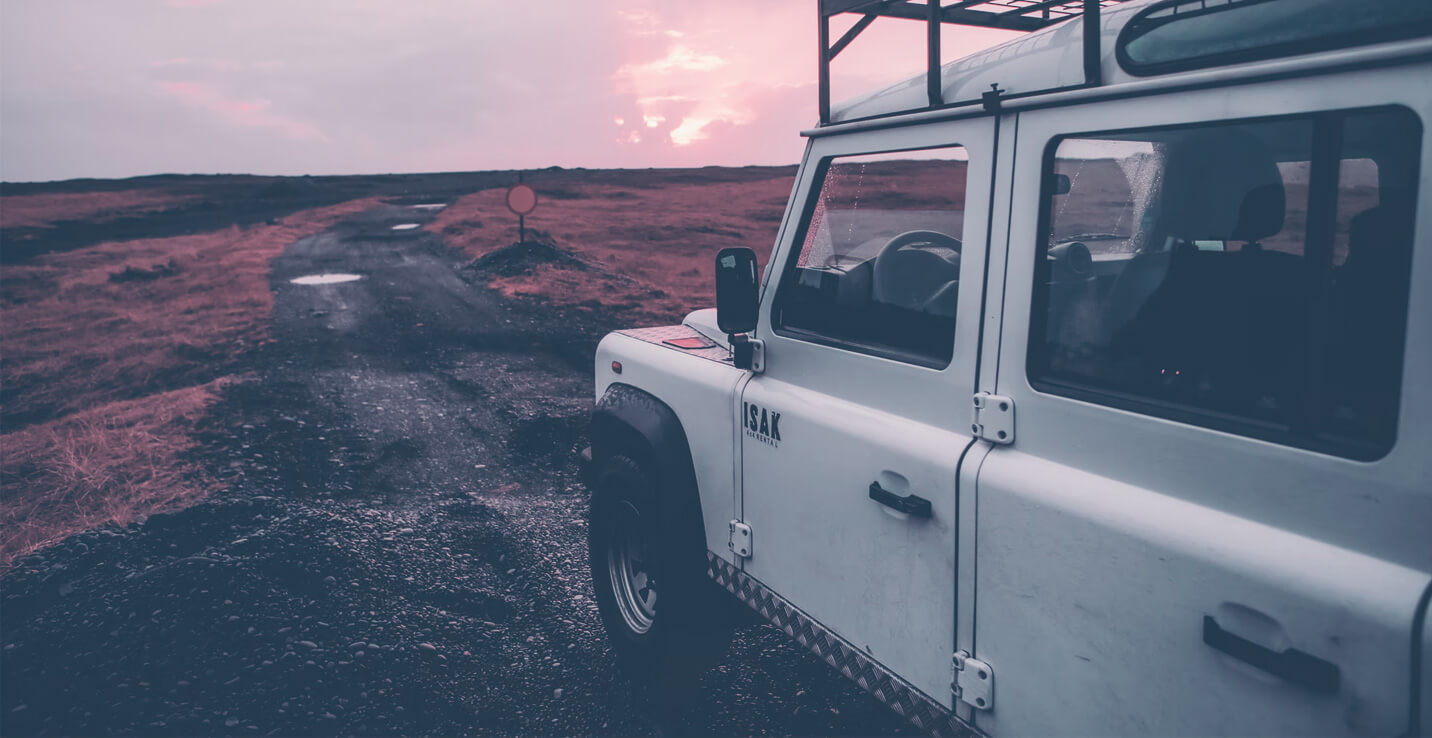 Northbound.is Affiliate Program
Join the program and open up a fresh source of income!
Perfect for hotels, guesthouses, restaurants and blogs, the affiliate program is an opportunity to increase your service to Iceland travelers as well as generating additional income.
A Great Variety of Travel Services
Northbound offers a constantly growing selection of rental cars and important information about Iceland. Whatever your travelers need, they'll find it on Northbound.
Massive potential earnings
With a percentage-based income you'll be able to control how much you make and establish a potentially great source of revenue.
Easy to Use
Northbound is designed from the ground up with our mind focused on creating an enjoyable user experience and simple navigation.
Dedicated customer support
We are always ready to assist. Send us an e-mail, give us a call or chat with us through the instant live chat and we'll help you out any way we can.
Easy to use affiliate tools
Our affiliate program offers a variety of tools which you can use to easily get your customers to book a vehicle on Northbound.is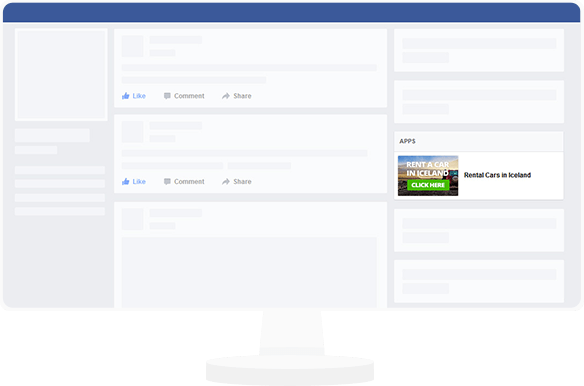 Facebook integration
Add a link to a search form on your facebook page with a few clicks. You can link your Northbound account to your Facebook page in the settings page with a click of a button.
Directly connected to our rental car search engine, the search app is perfect for generating income for your frequented facebook site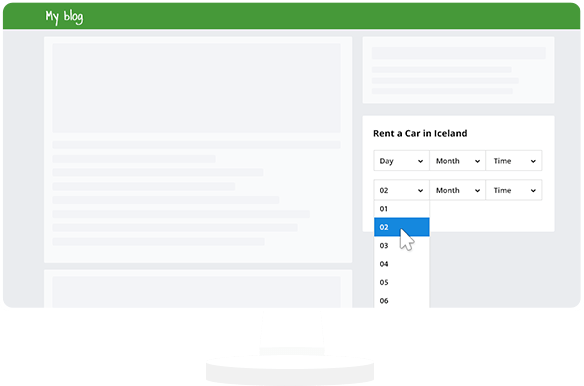 Search box for websites and blogs
Clean, classy and easily customizable, the Northbound rental car search box can be easily planted on your website or blog with customizability for each page.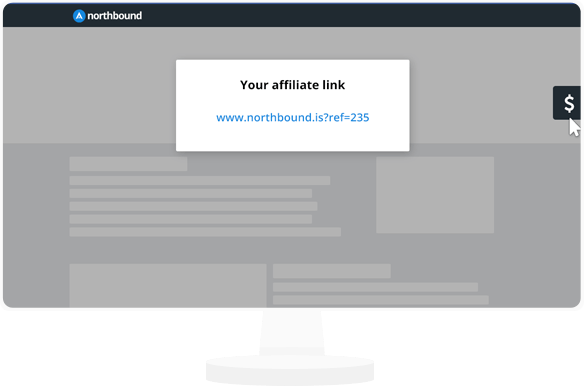 Affiliate Link
Convert any page on northbound into an affiliate link using your reference number, if a user books anything on our website within 30 days after clicking the link, you get a share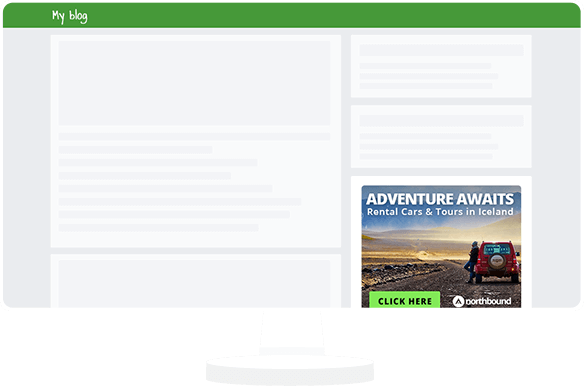 Images for your blog/website
Decorate your website with images linking to your affiliated northbound page, so when a user completes a purchase within 30 days of clicking your link, you get a share