Northbound.is Affiliates
Join the club and open up a fresh source of income!
Perfect for hotels, guesthouses, restaurants and blogs, the affiliate program is an opportunity to increase your service to Iceland travelers as well as generating additional income.
Reliable service. Reliable income.
A Great Variety of Travel Services
Northbound offers a constantly growing selection of rental cars, day tours and important information about Iceland. Whatever your travelers need, they'll find it on Northbound.
Massive potential earnings
With a percentage-based income you'll be able to control how much you make and establish a potentially great source of revenue.
Easy to Use
Northbound is designed from the ground up with our mind focused on creating an enjoyable user experience and simple navigation.
Dedicated customer support
We are always ready to assist. Send us an e-mail, give us a call or chat with us through the instant live chat and we'll help you out any way we can.
Tools of the Trade
Northbound offers a variety of tools which you can use to easily get your customers to book a vehicle or a tour on Northbound.is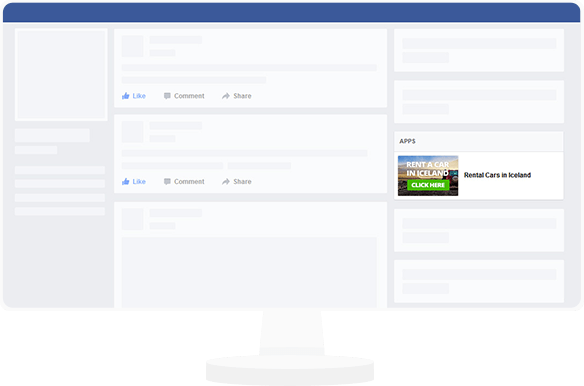 Facebook integration
Add a link to a search form on your facebook page with a few clicks. You can link your Northbound account to your Facebook page in the settings page with a click of a button.
Directly connected to our rental car search engine, the search app is perfect for generating income for your frequented facebook site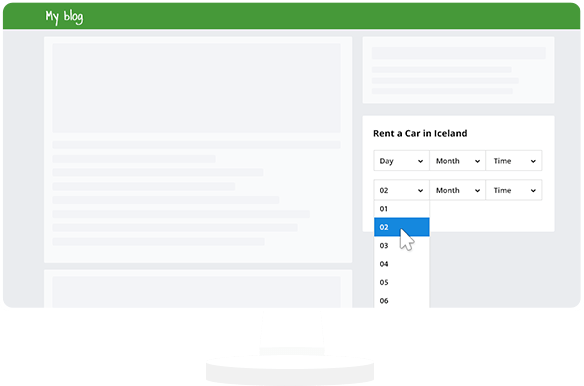 Search box for websites and blogs
Clean, classy and easily customizable, the Northbound rental car search box can be easily planted on your website or blog with customizability for each page.
Coming Soon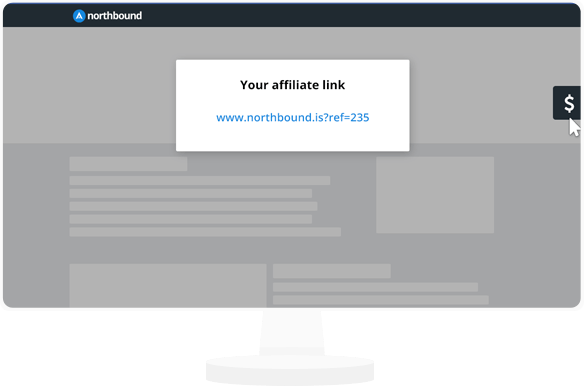 Affiliate Link
Convert any page on northbound into an affiliate link using your reference number, if a user books anything on our website within 30 days after clicking the link, you get a share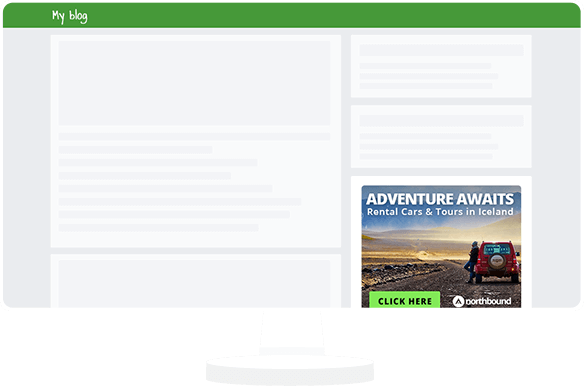 Images for your blog/website
Decorate your website with images linking to your affiliated northbound page, so when a user completes a purchase within 30 days of clicking your link, you get a share
Partners - FAQ
What is Northbound?
Great question! Northbound is an information center and marketplace for travel services in Iceland. We currently hold contracts with over 120 amazing service providers in Iceland in our mission to centralize everything travelers will need to assemble their unforgettable Icelandic adventure, all in one place.
As a Northbound Partner, what do I do?
Keep doing what you do best, of course. If you are a guest house owner then you can simply use your referral links to direct your customers to Northbound and reap additional profits when they place a booking.
Popular uses for the referral link include:
A search box on your website, blog or facebook page.
Placing the link in your welcome e-mail to customers.
Answering requests for rental cars, day tours or information on various subjects, by linking to a specific site on Northbound with your referral extension added at the end.
If you need any assistance with any of the above, we're always ready to assist. Try to the live chat or our e-mail [email protected]
How much do I earn when my customer makes a booking?
We pay out 30% of our commission to our partners with an average commission value of 17,000 ISK. As you reach certain milestones, your commission may then be raised up to 40%.
When do I receive my earnings?
The profit share for the rental amount of the booking will be paid to The Affiliate's bank or PayPal account once the rentals have been completed (i.e. the rental period has passed and the rental car has been returned to the rental company or the tour is successfully completed) once the overall amount exceeds £50.00, €75.00 or $100. These are paid at the end of the following month. The Affiliate must provide accurate bank or PayPal details before any integration is activated.