A comprehensive guide to the biggest annual events all across Iceland.
If there's one thing all Icelander have in common it's their deep, unconditional love for outdoor festivals. Our shared interest in grouping together at various places across the country has become rather appealing to foreign visitors who wish to experience these things in person as a local might.
So if you are visiting Iceland and want to experience something awesome, here is a guide which has all of the major events and festivals held annually across the country, categorized into the months in which they take place.
Let's get started...
Quickly navigate to a month of your choosing by using Jump To Chapter on the side
January
---
Dark Music Days
I know what you're thinking. Death metal? Not exactly. The name simply refers to the time in January when the typical Icelandic days are nearly completely shrouded in darkness. The lineup is actually more in tune with contemporary music from different backgrounds.
Founded in 1980, Dark Music Days is held these days in the Harpa Music & Conference Hall with one extra concert hosted in the Reykjavík Cathedral.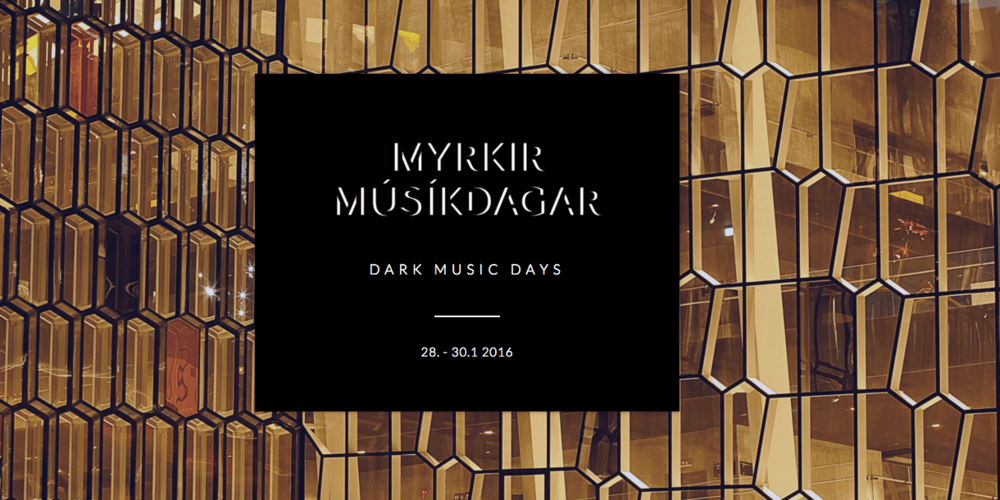 Reykjavik International Games (RIG)
Reykjavik International Games is a big sports feast where there will be competition in about 20 individual sports. Most of the sessions are in Laugardalur and nearby districts. The competition divides on two weekends and a conference is also part of the program.
The games are held over two weekends, last weekend in January and first in February every year. It's the Reykjavík Sports Union in cooperation with the national sports associations and the sports clubs in Reykjavik that organise the games.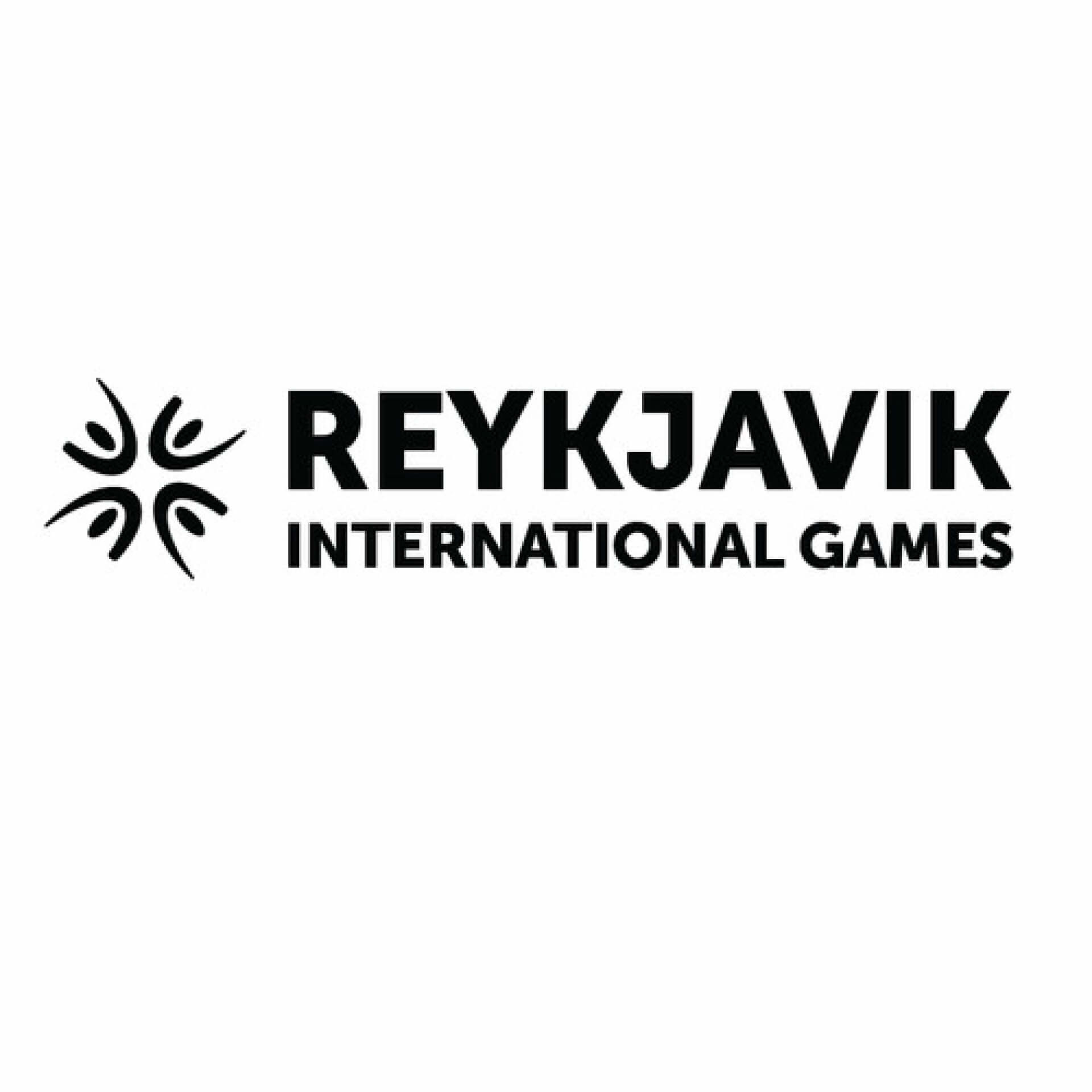 February
---
Reykjavík Winter Lights Festival
Another festival during the darkest days of the year, the Winter Lights Festival is a cultural event where on Friday around 40 museums in the Capital Area of Reykjavík open their doors free of charge for all to behold. There are even special museum buses that run between the museums free of charge.
On Saturday the geothermal pools take charge, with over 10 local pools in the city waiving their entry fee, allowing everyone entry free of charge.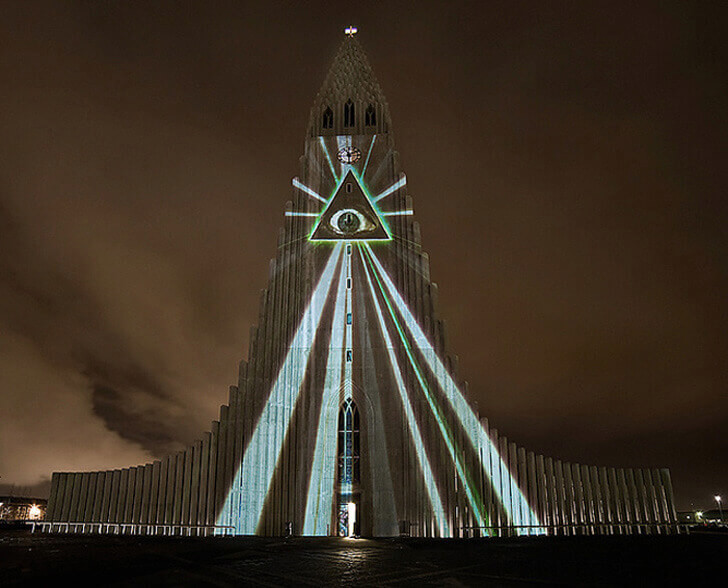 Food & Fun
It began in 2002 as a marketing effort sponsored by Icelandair, the Icelandic Hotel & Gastronomy School and the City of Reykjavík to increase tourism in the city during the low season months. Food & Fun is a competitive gathering that draws talented chefs and foodies from all over the world to cook and compete in the various restaurants dimpling downtown Reykjavík.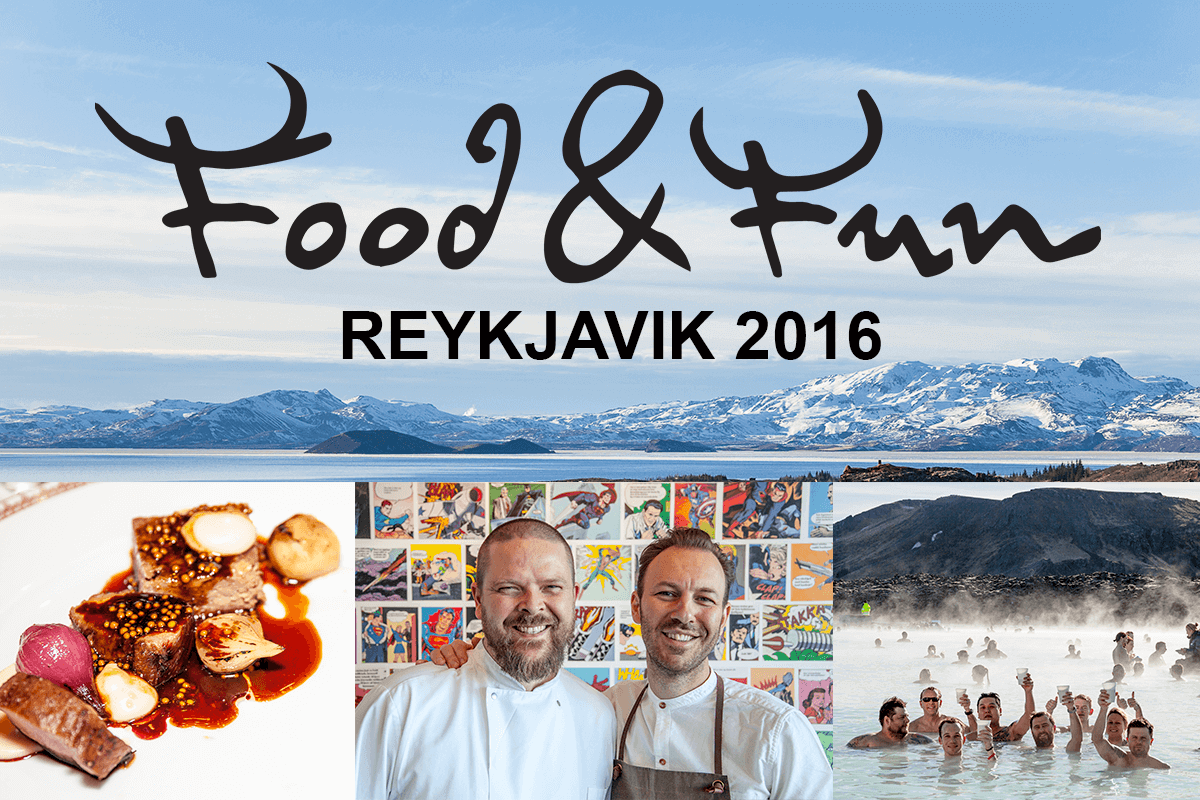 Art in the Light (List í ljósi)
Every year the award-winning List í Ljósi festival celebrates the return of the sun to a remote, East Iceland fjord. During the final two days of darkness, the town of Seyðisfjörður turns off all of its lights and welcomes a selection of international and national artists to illuminate the wild landscape with contemporary artworks, on a thrilling scale.
Alongside the unique outdoor exhibition, this renowned, free festival attracts visitors and participants from across the globe to experience a program of international film screenings, performances, talks, panels and events to both generate and gather a creative community.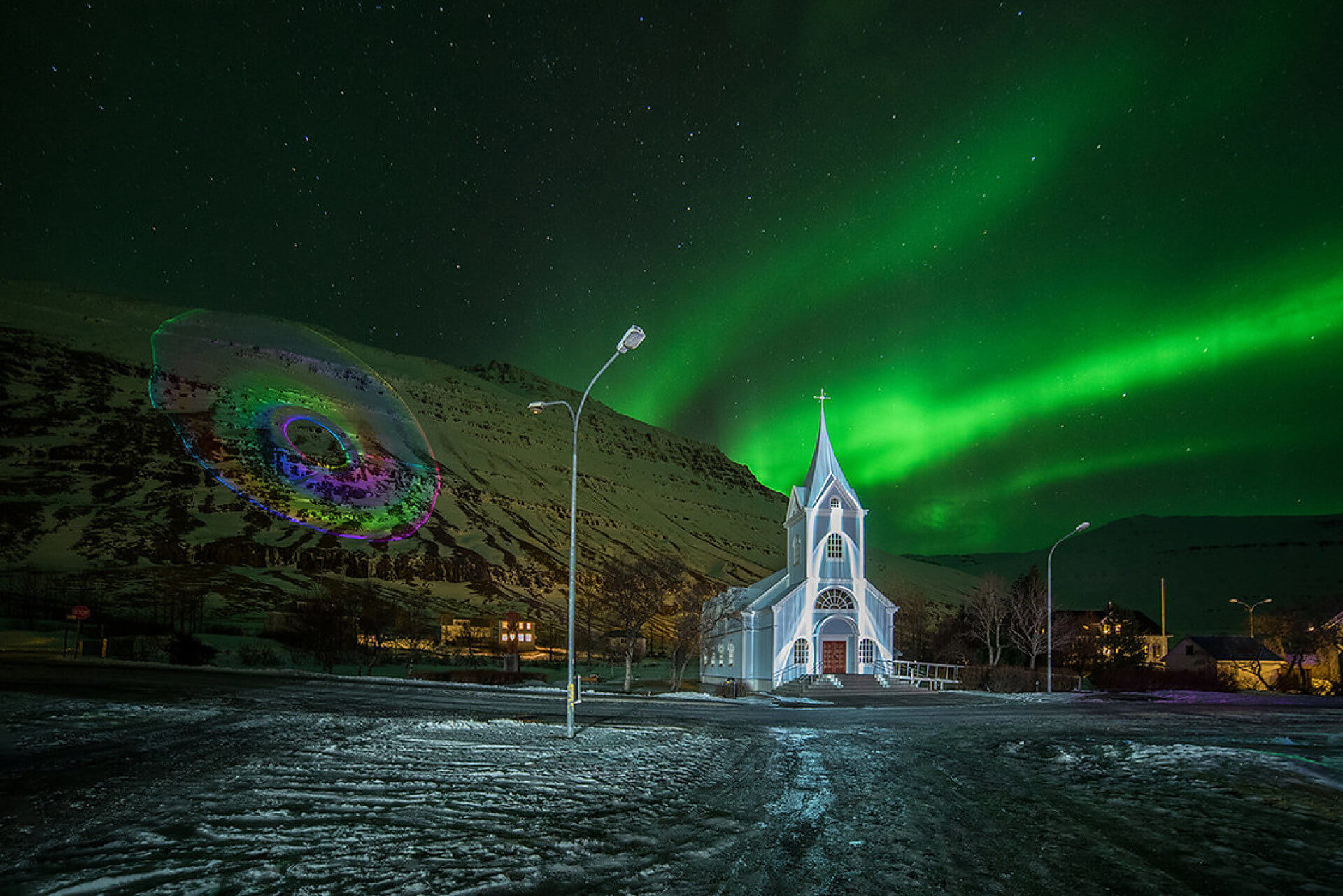 Art in the light (List í ljósi)
Reykjavík European Film Festival
Hosted in Reykjavík's Bíó Paradís, the Stockfish Film Festival hopes to stimulate the Icelandic film industry by providing a venue for collaboration between both domestic and foreign filmmakers. Events include master classes, seminars, panels and lectures on various subjects in the film industry.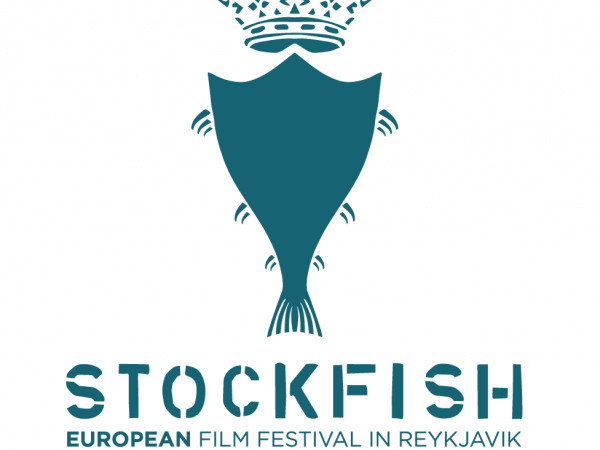 ---
March
---
Reykjavík Folk Festival
Hosted in the intimate venue of Kex Hostel, the Reykjavík Folk Festival began in 2010 as a tribute to the 10 year anniversary of the South River Band. This small, homey festival is a venue where the working man's music can be heard and enjoyed throughout the night.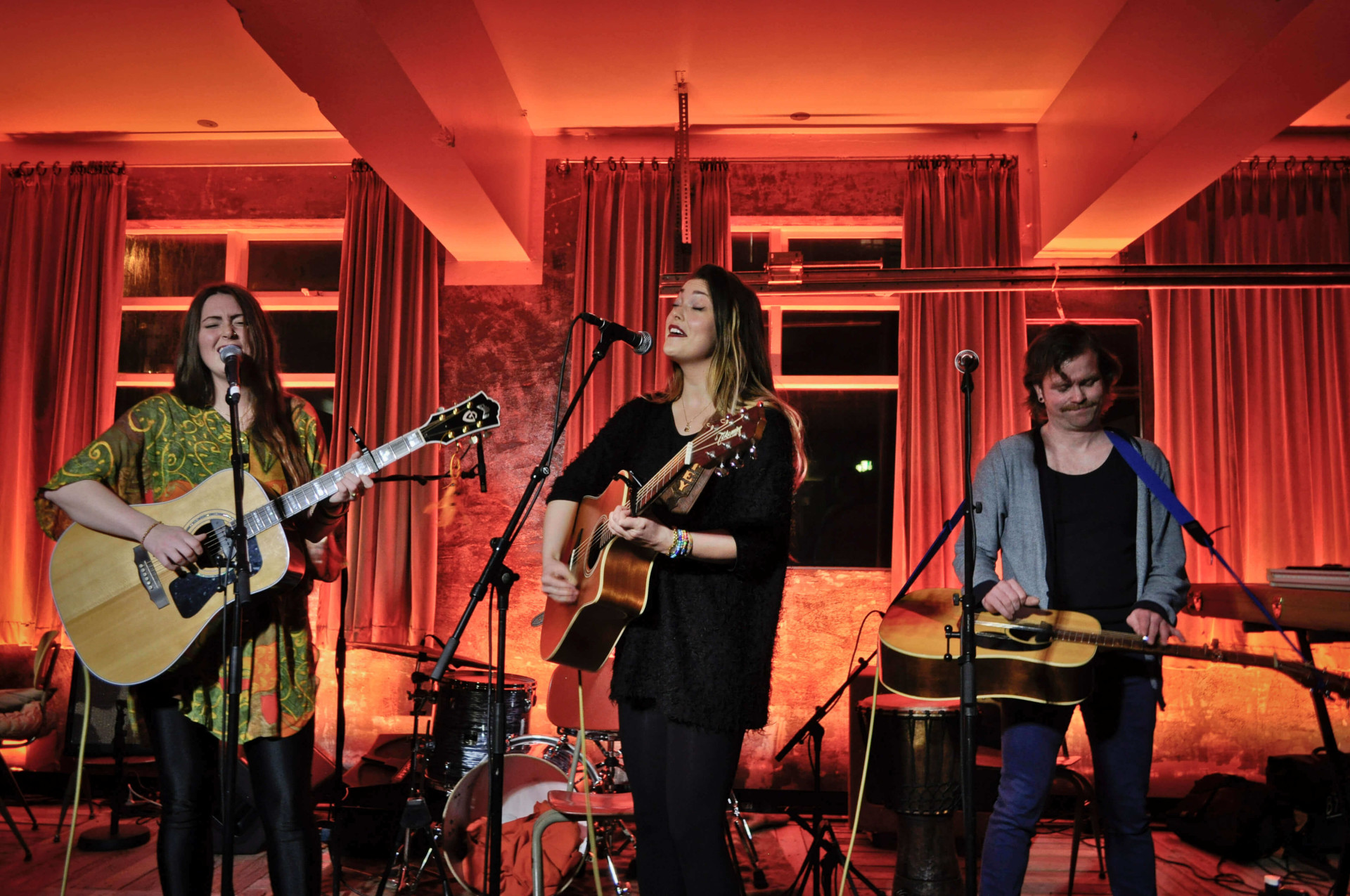 Reykjavík Horse Festival
Of course, there's a festival dedicated to the Icelandic horse, two even! We'll get to the other one down the line. The Reykjavík Horse Festival is held inside Reykjavik, the capital city, with events ranging from open horse stables, a horse parade and a demonstration of the strength of the Icelandic horse.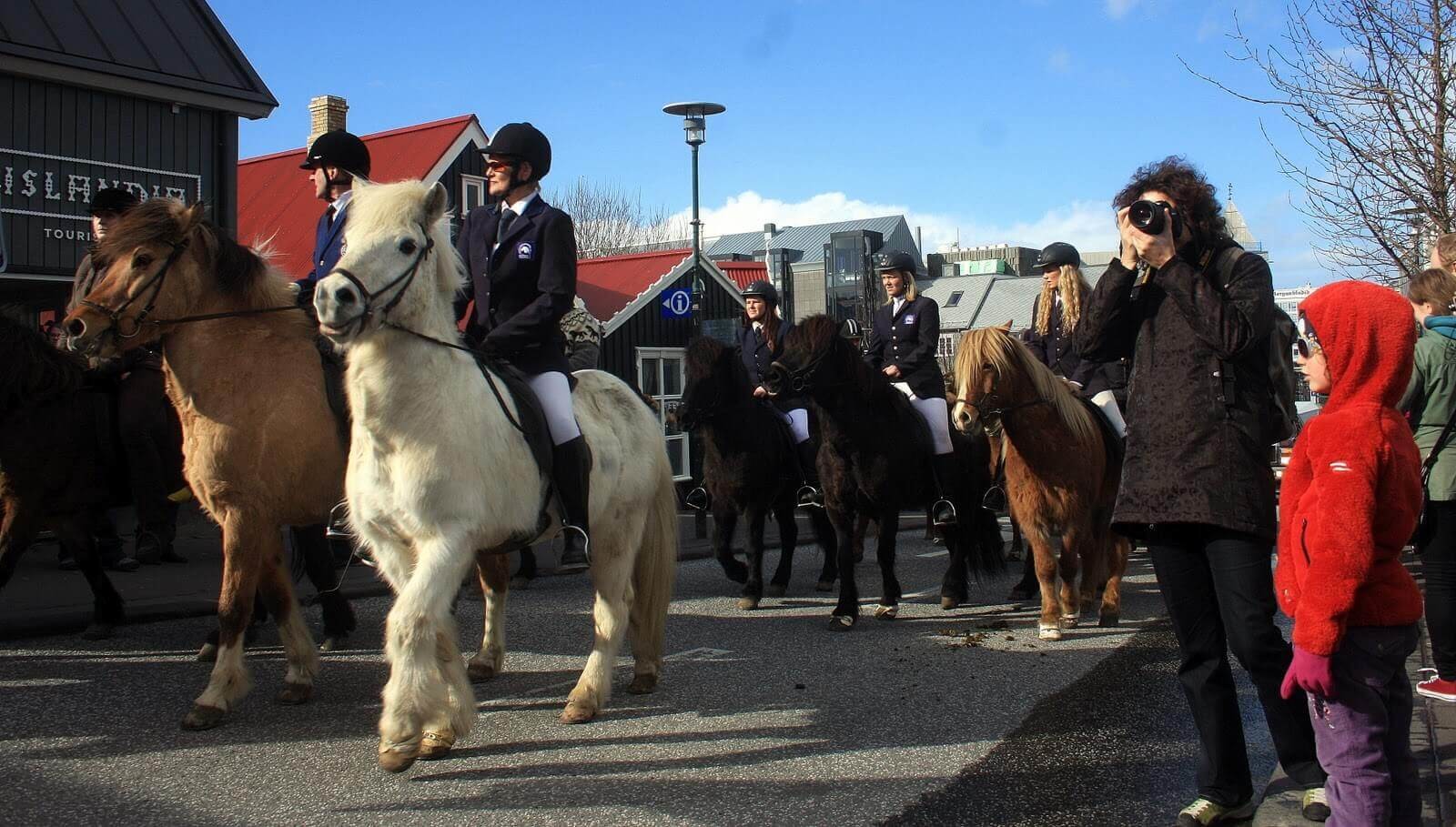 Rainbow Reykjavik
Amazing nature, nightlife and northern lights in fantastic international and local company.
Waterfalls, erupting geysers, tectonic plates, the most popular party of the season, comedy, singing, exciting activities, world class cuisine and geothermal baths all neatly arranged over 3 glorious days. This small pride festival is the perfect winter getaway and a great introduction to Iceland.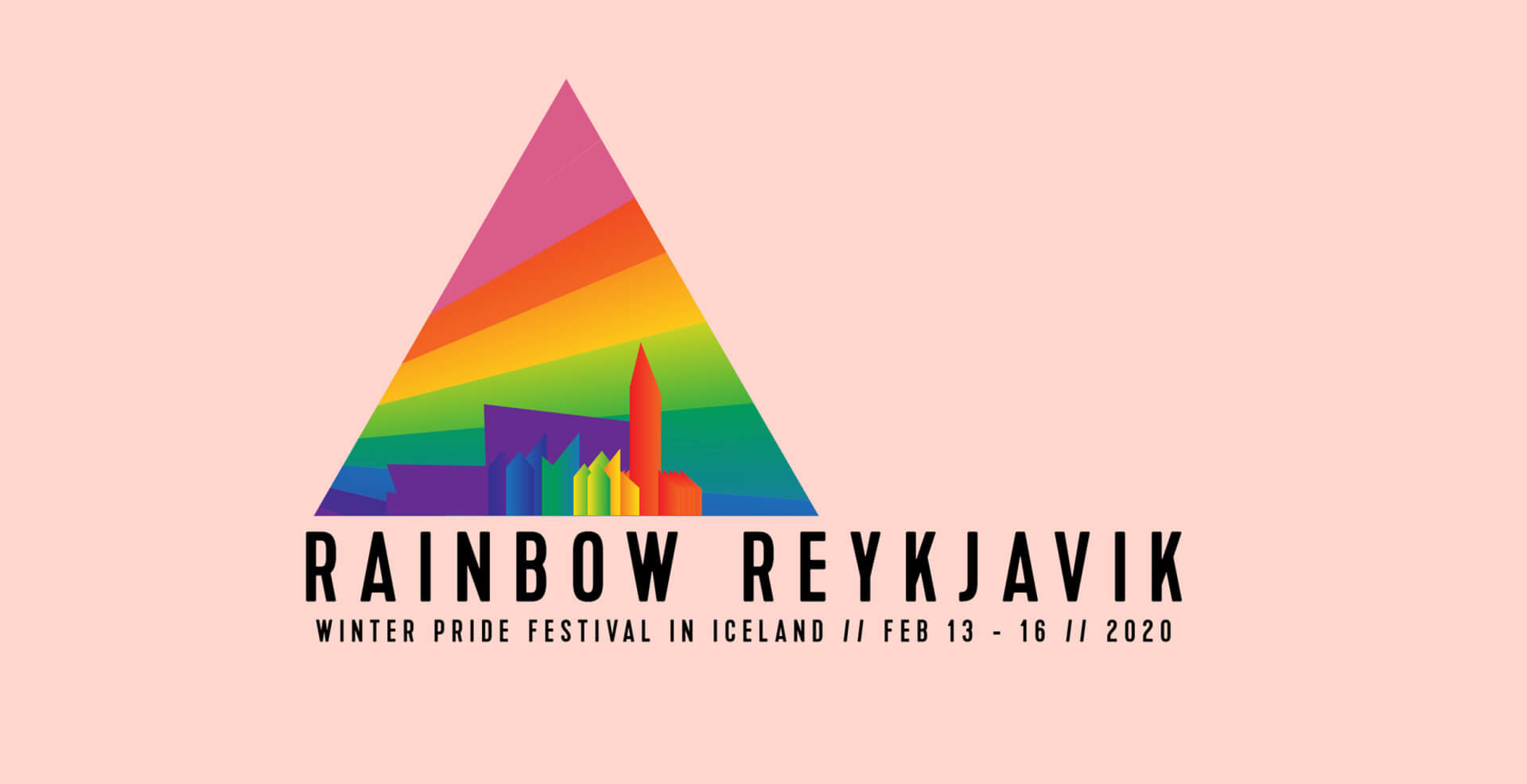 Reykjavík Blues Festival
Held at the Hilton Reykjavík Nordica and various other venues, the Reykjavík Blues Festival is the foremost event in Iceland for lovers of blues. What better way to celebrate the coming spring than with some blues?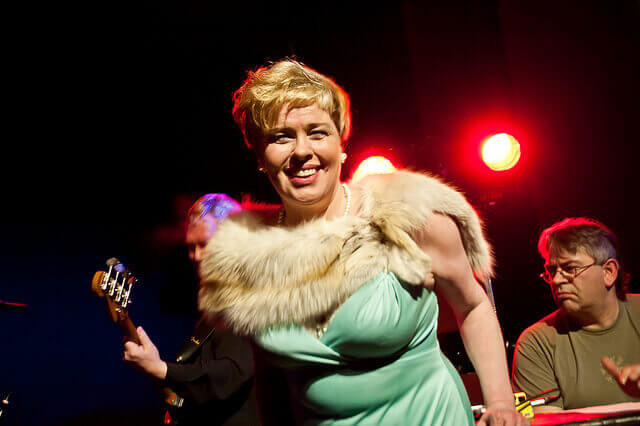 Iceland Winter Games
In Iceland's northern capital of Akureyri, the Winter Games are held every year with diverse events like a volcanic-themed free ski and snowboarding competition, "Peak to Surf" ski tours on the troll peninsula, arctic horseriding, snowmobile competitions and much more.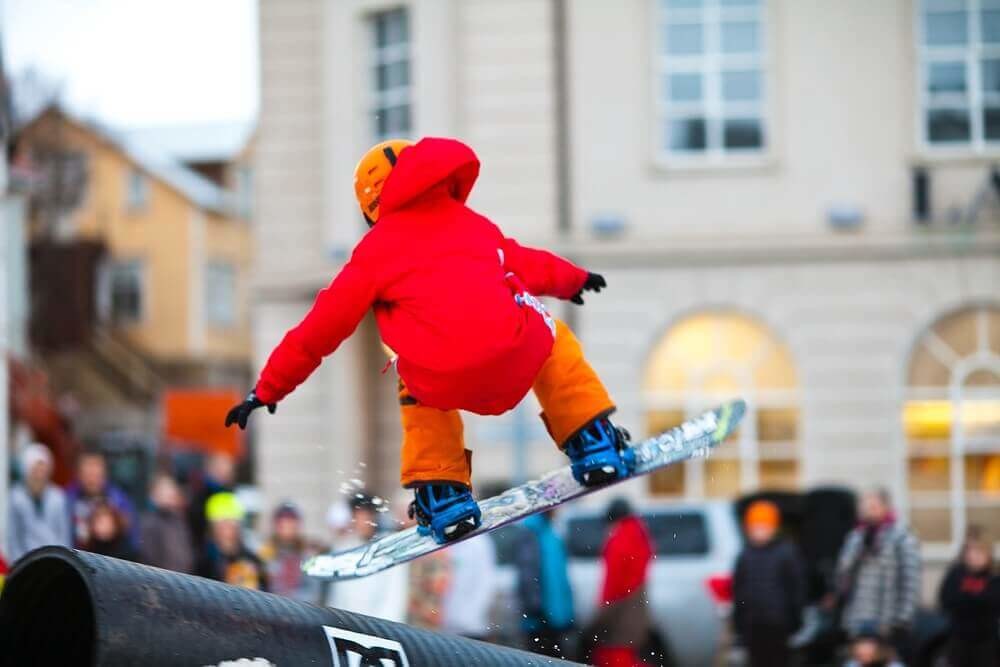 ---
April
---
AK Extreme
Prepare for mayhem if you plan on paying a visit to Iceland's number one snowboarding event. AK Extreme takes place over the course of 4 days with varyingly extreme events taking place in the ski resort of Mt. Hlíðarfjall and in downtown Akureyri. The main event is a heart-pounding big jump that takes place in the middle of town where shipping containers have been stacked on top of each other to create the ultimate jump.
Aldrei Fór Ég Sudur (Never Did I Venture South)
It labels itself as the People's Festival of Rock, Aldrei is held in the westfjords, in the town of Ísafjörður to be precise. Best of all, there are no entry fees to any of the venues and no sound checks!
Children's Culture Festival
The festival was launched in 2010 and is dedicated to children and young people in Reykjavik up to the age of sixteen. The festival strives to introduce youth to a wide range of arts disciplines through the medium of workshops and performances.
The unique aspect of this festival, and that which sets it apart, is that it places emphasis on participation, focusing particularly on the child as an artist.
During the festival there will be a variety of activities for children, including theatre workshops, circus, visual arts, storytelling, music, film, puppetry and dance activities, with many nursery schools, primary schools, music and art schools, libraries, museums, theatres, and other cultural institutions taking part.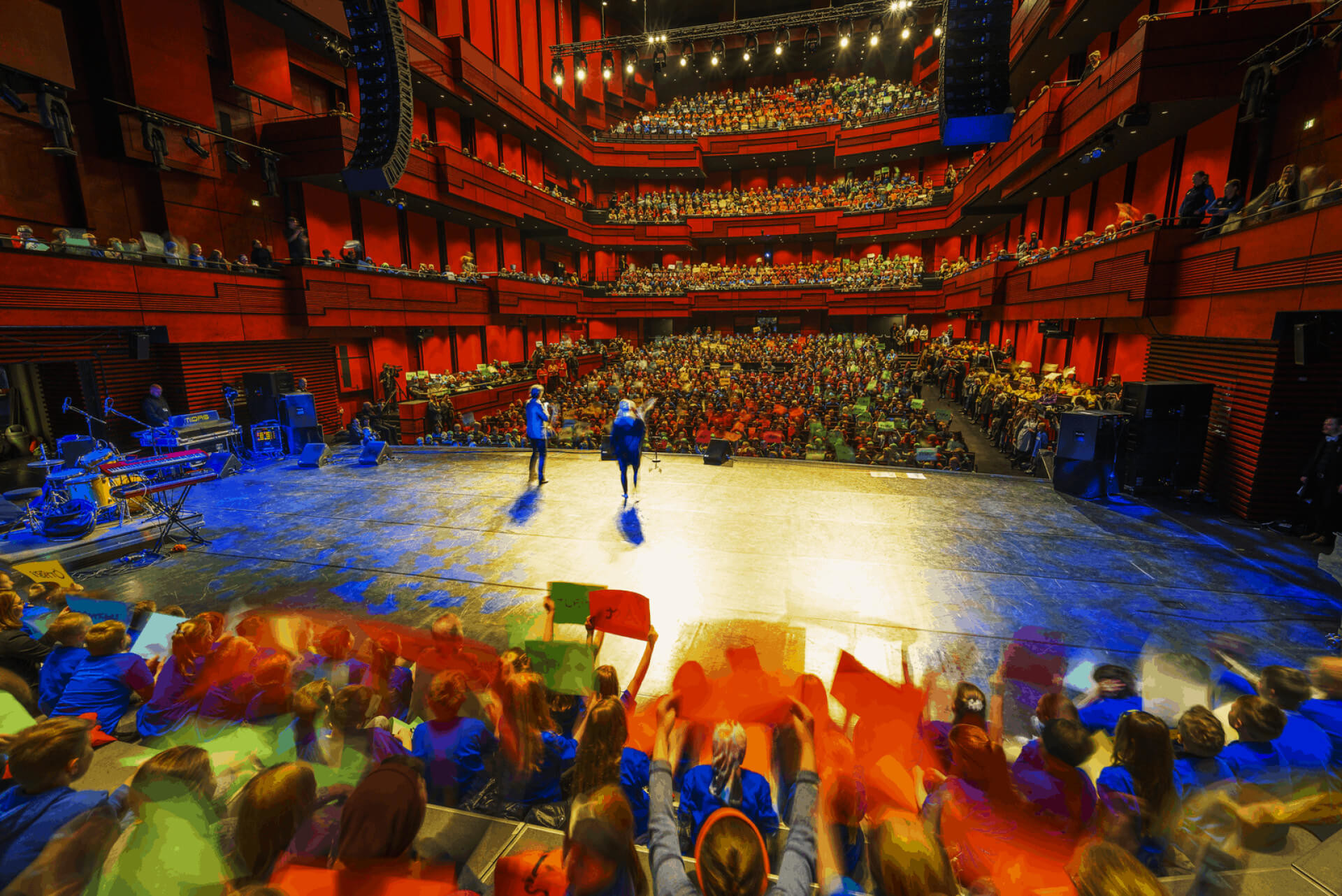 May
---
Reykjavík Arts Festival
Started in 1970, the Reykjavík Arts Festival is an annual multidisciplinary event with a wide range of events and displays from various artists in culturally significant venues as well as other unconventional spaces.

Design March
The biggest design event in Iceland, Design March is organized by Iceland Design Centre and hosts a wide variety of events for those in the fields of design whether it be clothing, sculptures, architecture and beyond.

June
---
Festival of The Sea
Taking place during Iceland's Sailor's Day Weekend, the Festival of The Sea officially starts when a fleet of ships in Reykjavík Harbour blow their horns in a chorus that fills the downtown area.
During the Sailor's Day Weekend, most Icelandic towns have events of their own but the Festival of the Sea is the largest of those events. If you have a deep, profound love of seafood or fascination with traditional Icelandic seafaring, then this festival is a must-see.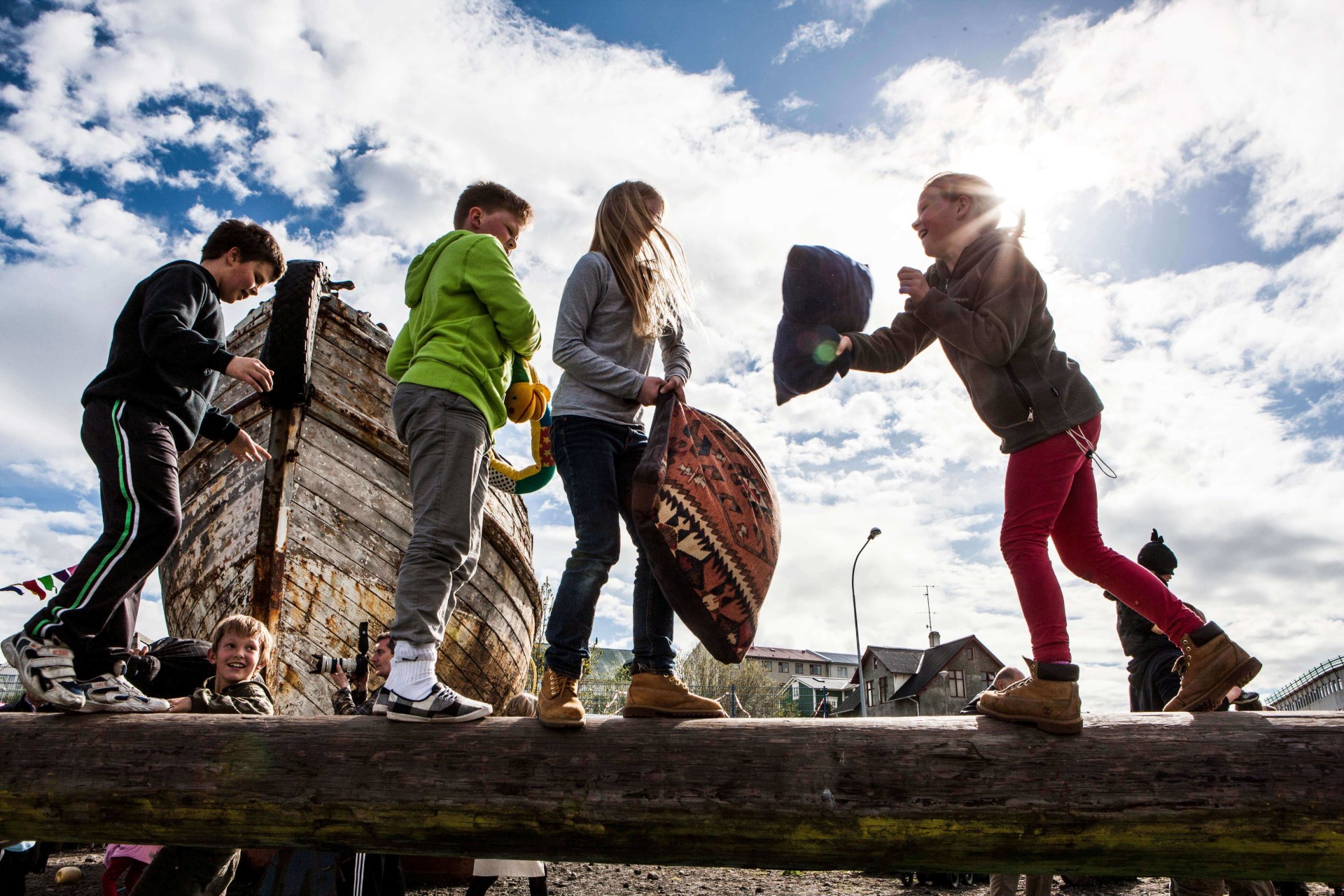 The Viking Festival
Speaking of tradition, the Viking Festival stretches back to the very roots of Icelandic culture, giving guests a true insight into the way things were before the arrival of Christianity.
You'll get to see real Vikings battle it out in duels, merchants arriving from ships in the docks, peddling their wares in stalls and of course a feast of food and ale so great the tables bend beneath their weight.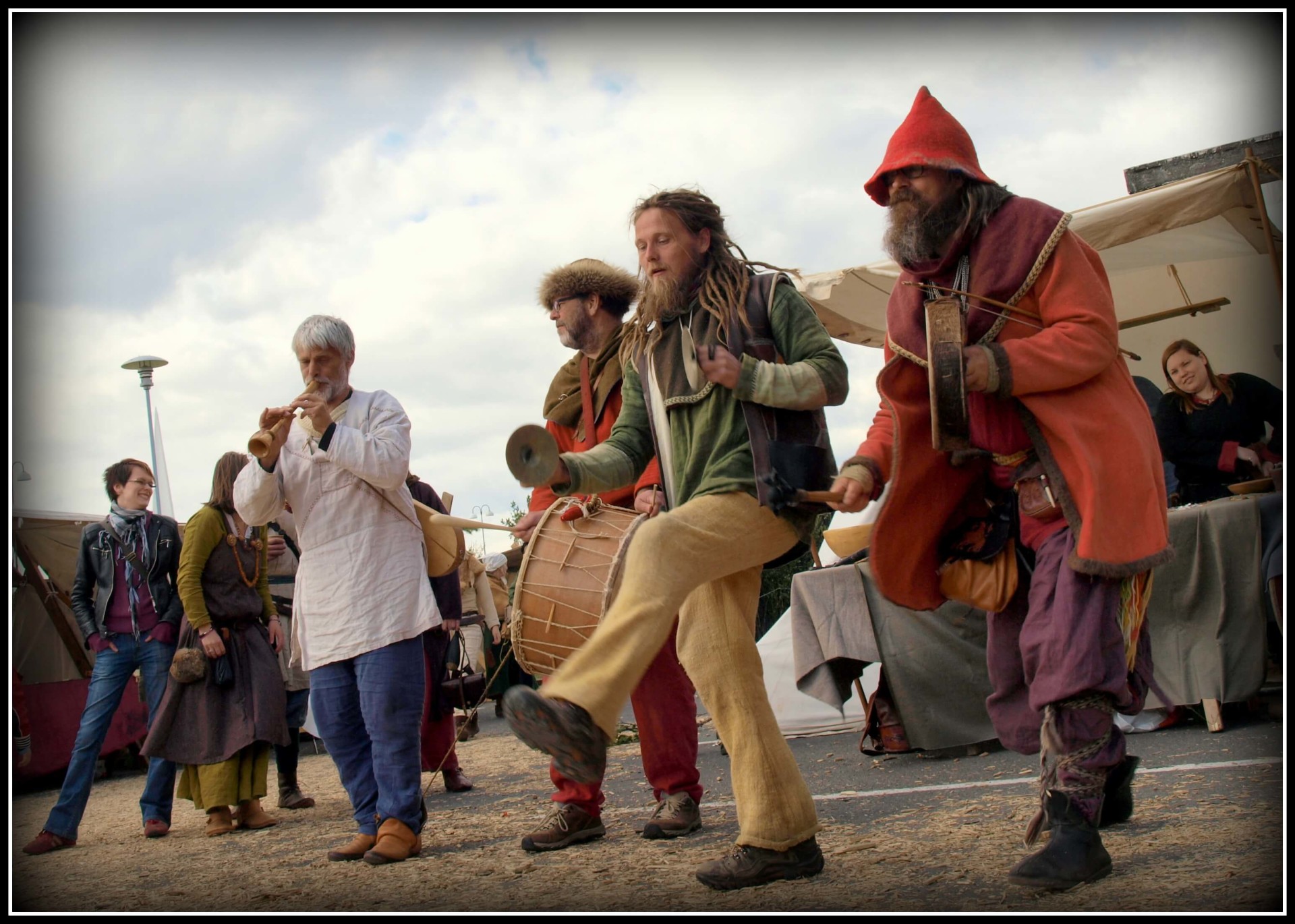 Secret Solstice
Named by some international websites and magazines as one of the top music festivals in Europe, Secret Solstice takes places over the course of three days during the time of year when the sun remains in the sky for the entire circle of the clock.
It carries a Norse mythological theme and hosts several side-events such as a party inside a glacier and a chill in the warm waters of the Secret Lagoon, with the main events taking place on the big stage in Laugadalur.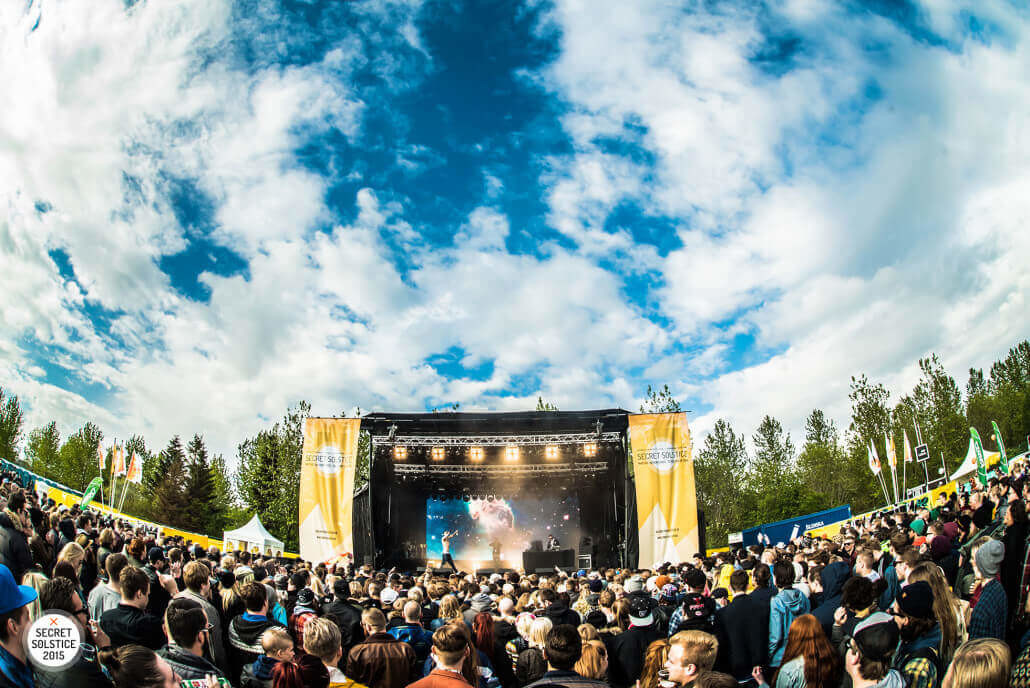 The Arctic Open
Not exactly a festival, but the Arctic Open is a golden opportunity for golf enthusiasts to experience a game of golf under a midnight sun. The tournament draws players from all over the world and takes place at the Jadarsvöllur golf course in Akureyri.
Reykjavik Fringe Festival
COMEDY! THEATRE! MUSIC! DRAG! CIRCUS! POETRY! CABARET! PHOTOGRAPHY! FILMS!
RVK Fringe is the home of the Icelandic grassroots art scene as well as a platform for more established performers to experiment and play. Our artists are a mix of local and international performers, speaking, singing and screaming in a variety of languages - or none at all.
The festival takes place at the height of summer, making the most of the long days and the midnight sun. Venues are all in central Reykjavík, a close walking distance from one another. Tickets are affordable and the atmosphere is always welcoming.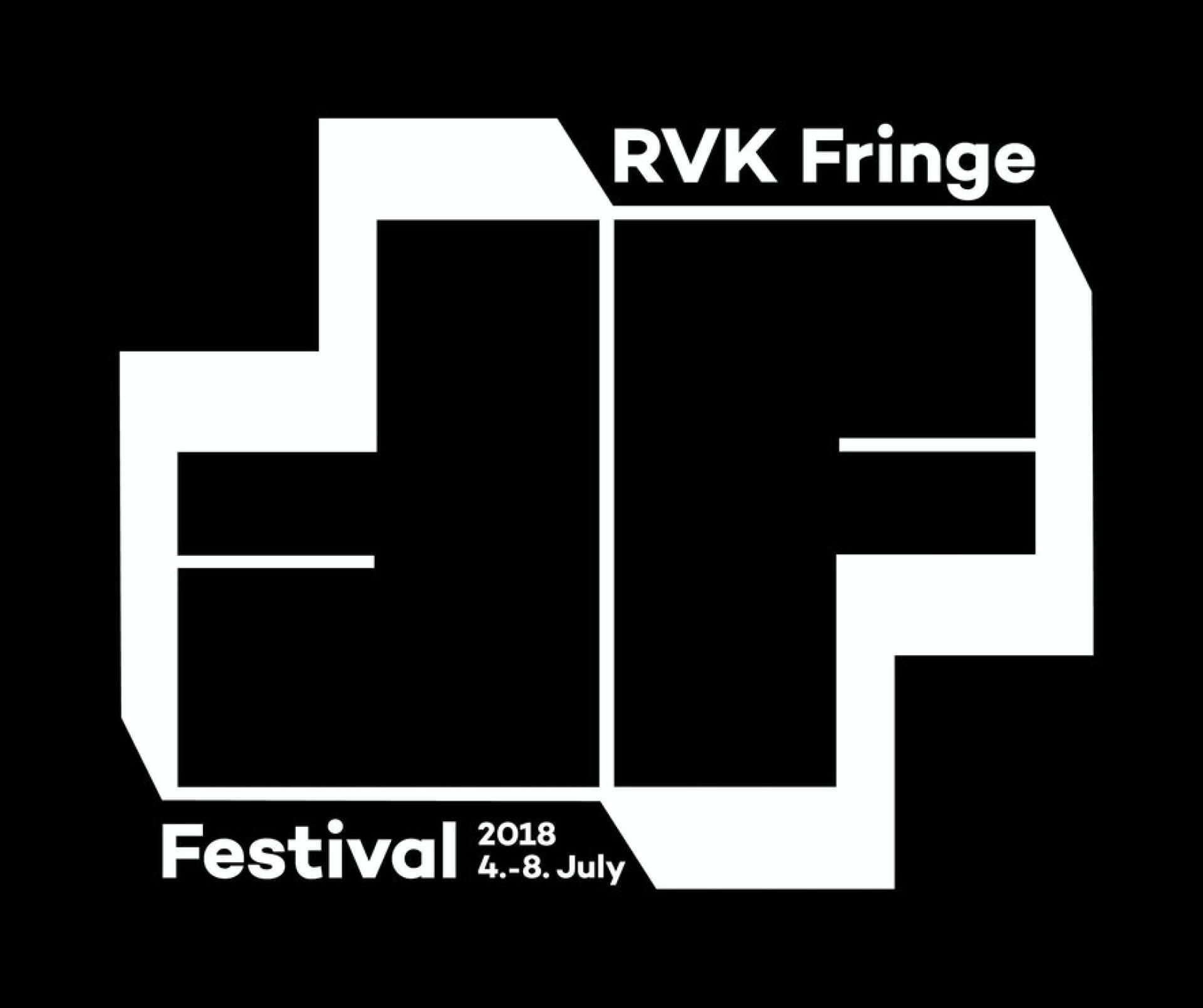 July
---
Eistnaflug
In the isolated fjord of Neskaupsstadur, there takes place a festival of non-stop rock and heavy metal called Eistnaflug. It's four days long and carries a schedule packed with metal, hardcore, punk, rock and indie bands from Iceland and beyond.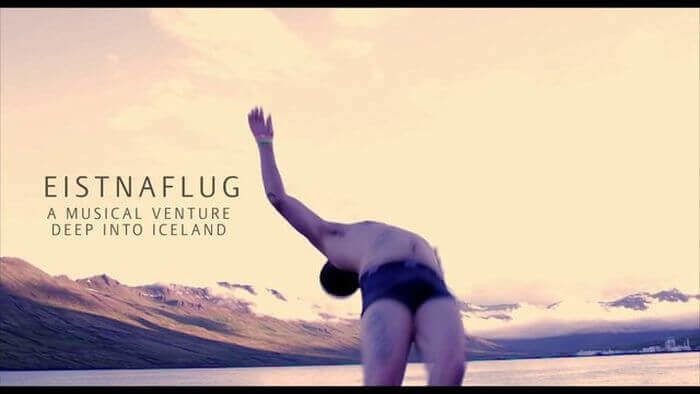 Braedslan Music Festival
Braedslan is a charming little festival that takes place in Borgarfjördur Eystri with appearances by several Icelandic talents as well as a few international names. It's important to note that this festival takes place in Bordarfjördur Eystri, and not Borgarfjördur. Yes, they are two places.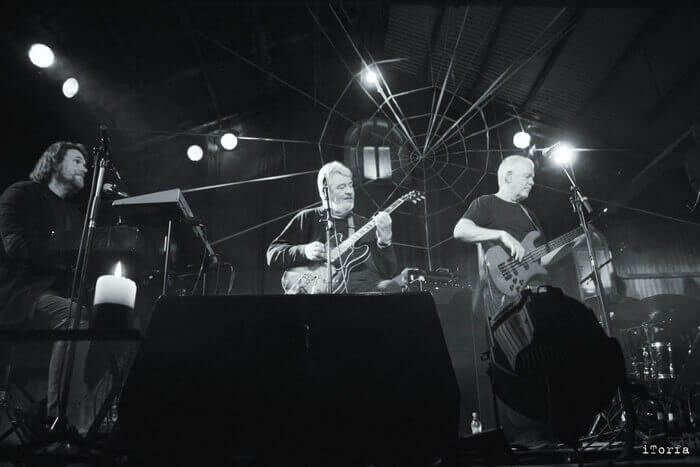 Medieval Trading Days
11 km north of Akureyri, in a little village called Gásir, the Medieval Trading Days take place during one weekend in the middle of July. Guests can experience the practices of archery, rowing, weaving, cooking and rope-making as they were done in the middle ages.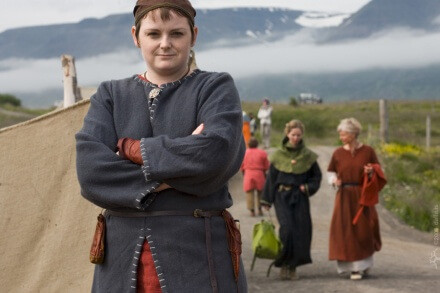 Goslok Festival in Westman-Islands
Once a year Westman-Islands (Vestmannaeyjar) celebrate the end of the eruption which took place in 1973. Each year a weekend of celebration is dedicated to this matter.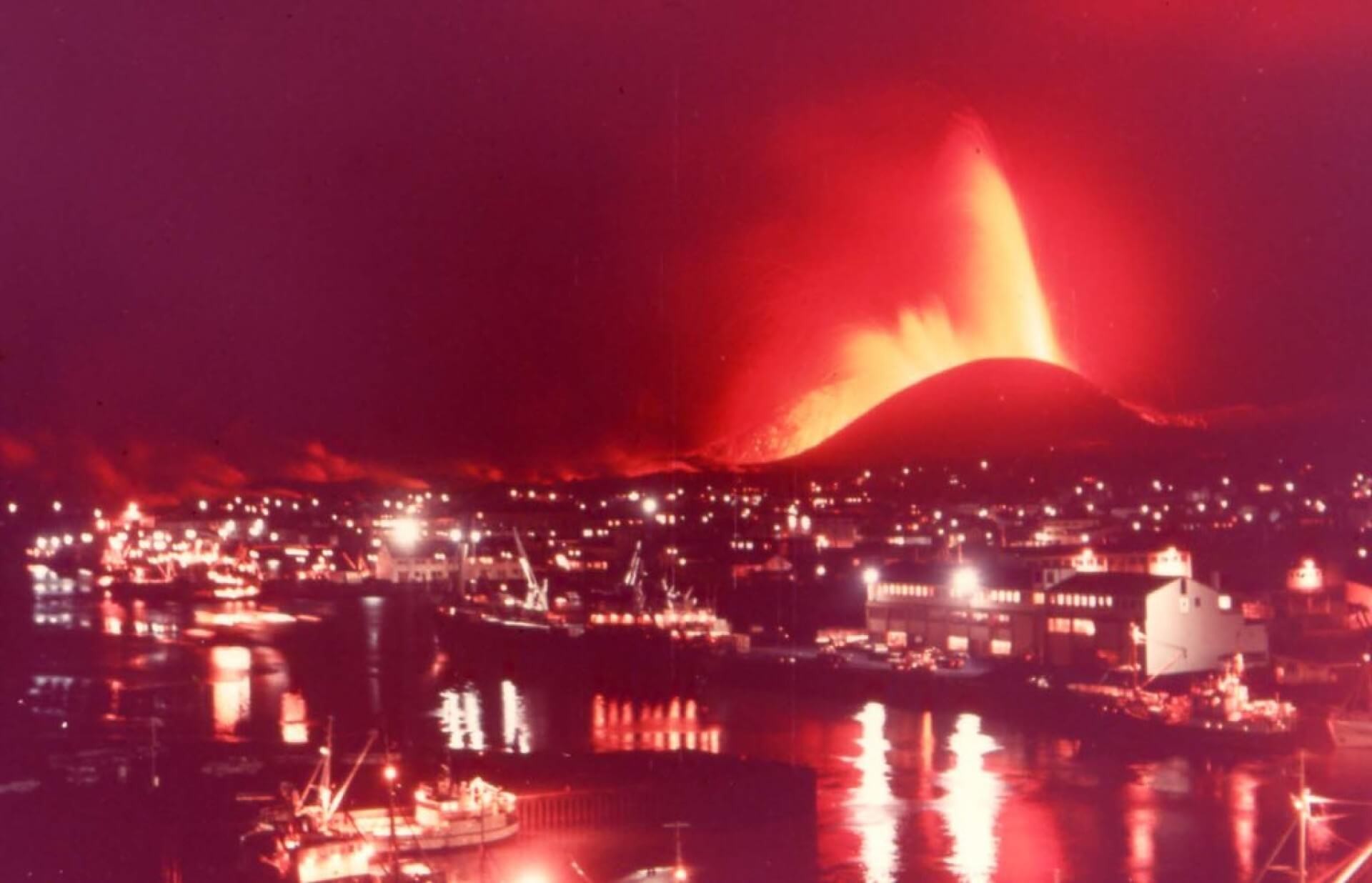 August
---
Swamp Soccer
The European Championship in Swamp Soccer takes place during the first weekend of August, during the nation bank holiday known as Verslunarmannahelgin. Ever wanted to play football in a field of wet mud? Well here's your chance.
The tournament itself abides by most of football's regulations with the additions of pink and black cards. The pink card is awarded for inflicting minor hurt upon another player and you must, as a penalty, kiss the owy place. For severe fouls then you're hit with the black card and must play for two minutes with a black bag on your head.
Aside from the tournament, the entire weekend is packed with events and concerts so even if you don't plan on playing, there's plenty to do.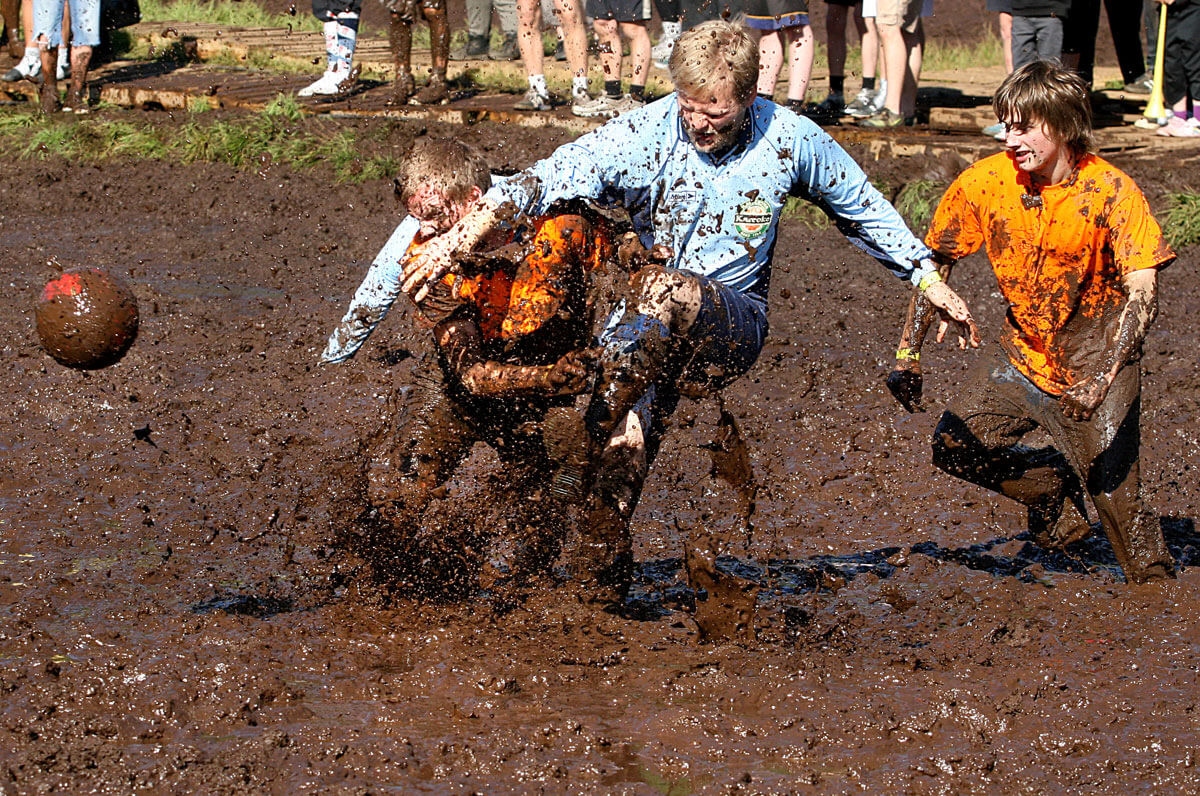 Innipúkinn
Innipúkinn is a 3-day annual music festival held in Reykjavik, Iceland the first weekend of August.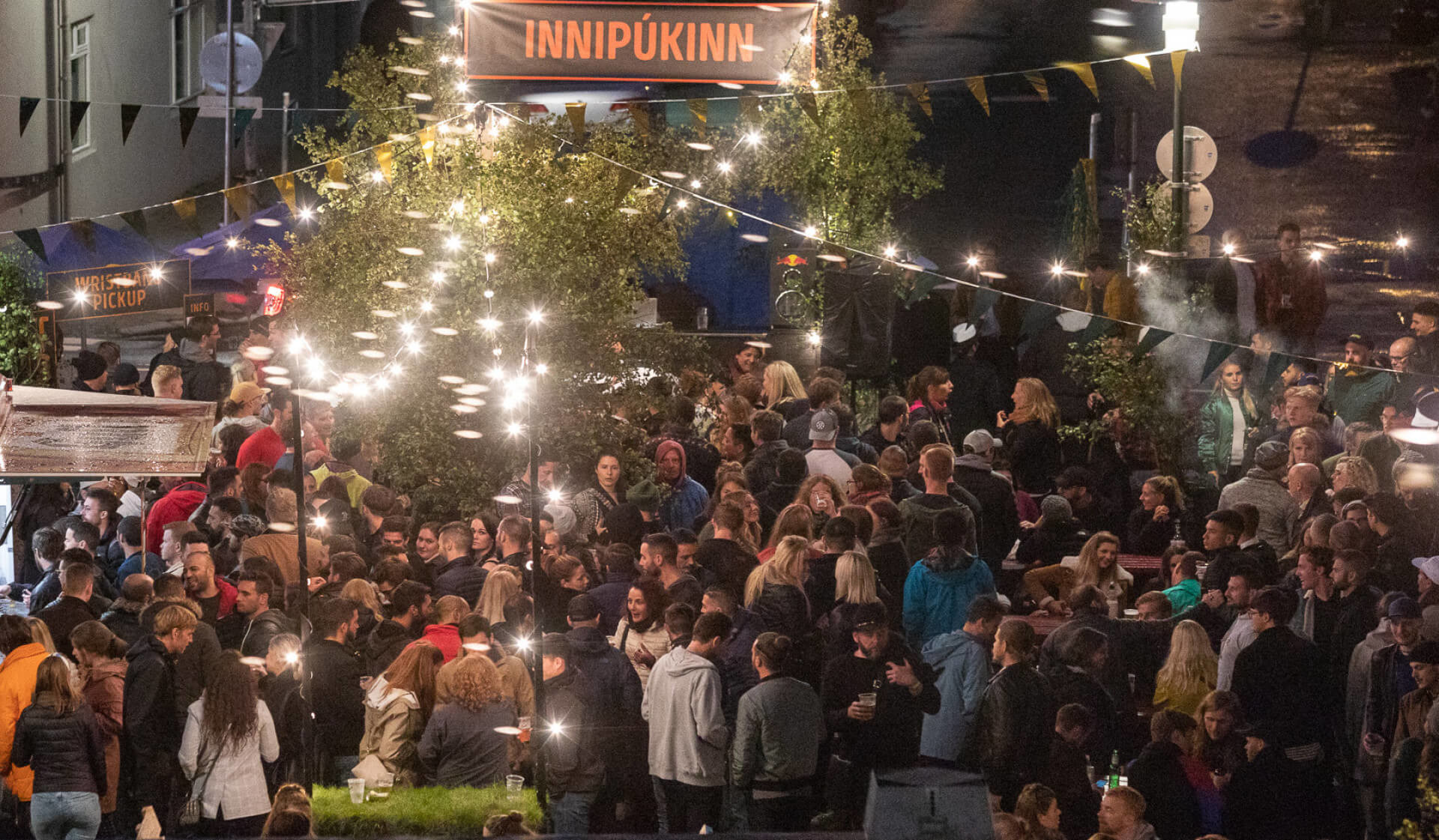 Reykjavík Pride
The happiest festival of them, Reykjavík Pride is the biggest celebration of LGBTQ+ people in Iceland and the third largest festival in the country. In 2015 over 100.000 guests paid a visit to the festivities downtown despite rainy conditions and 2016 promises to go even grander.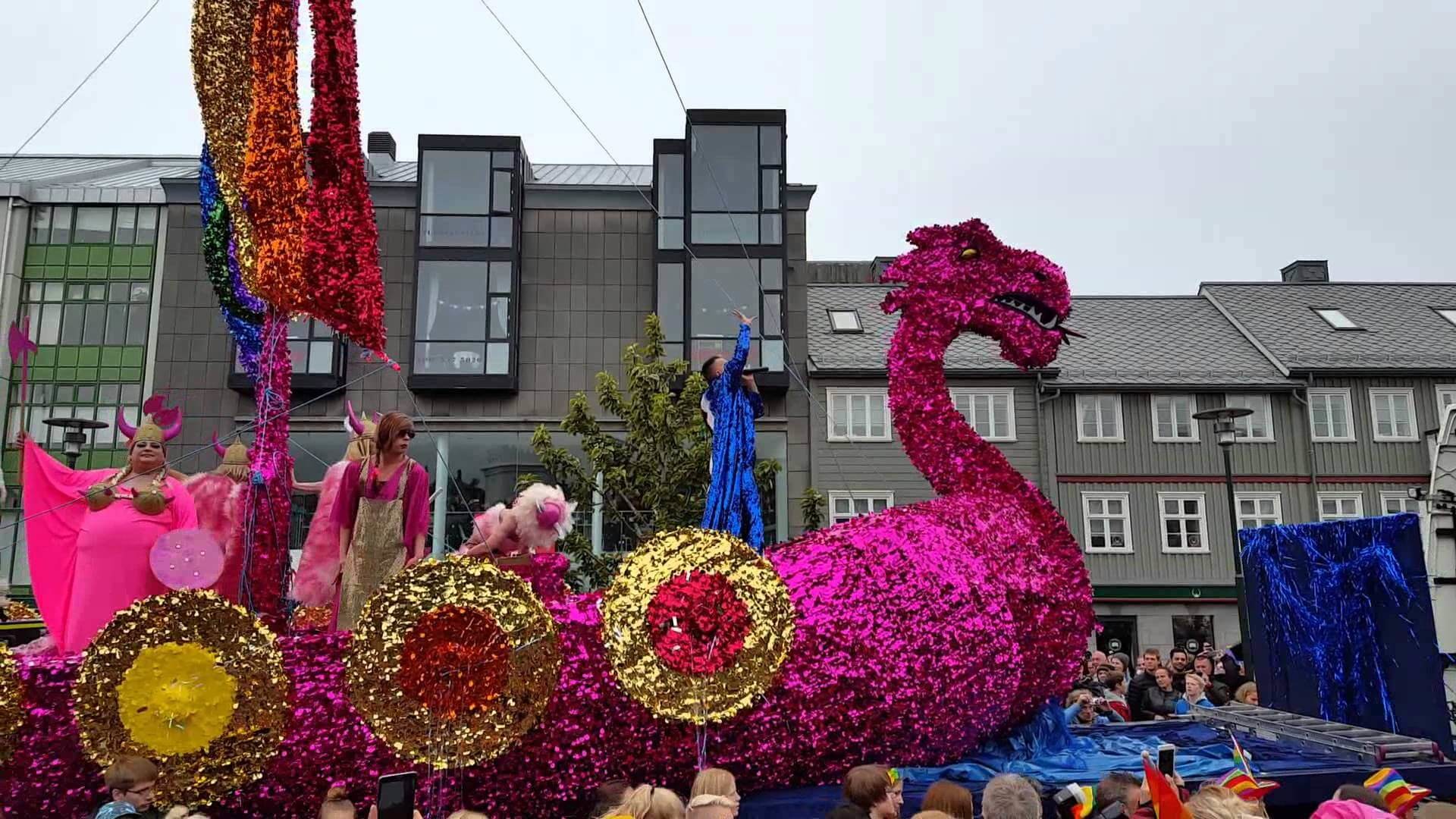 The Great Fish Day
Another fish festival?
Well, this is Iceland, what do you expect? The Great Fish Day is essentially Iceland's biggest all you can eat buffet, and you don't have to pay a dime. You'll get a chance to eat all the Icelandic marine delicacies from the country's longest BBQ grill. Doesn't that sound like something you just have to try? FOR FREE?!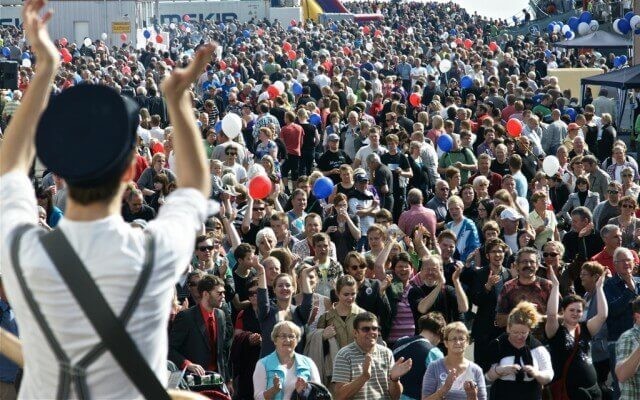 Reykjavík Culture Night
'Come on in!' is the slogan for Reykjavík Culture Night in reference to good old Icelandic hospitality. It's one of the biggest celebrations in Iceland with diverse events all throughout the streets of downtown Reykjavík, topped off with a massive fireworks display down by the Reykjavík Harbour.
Free admissions to museums..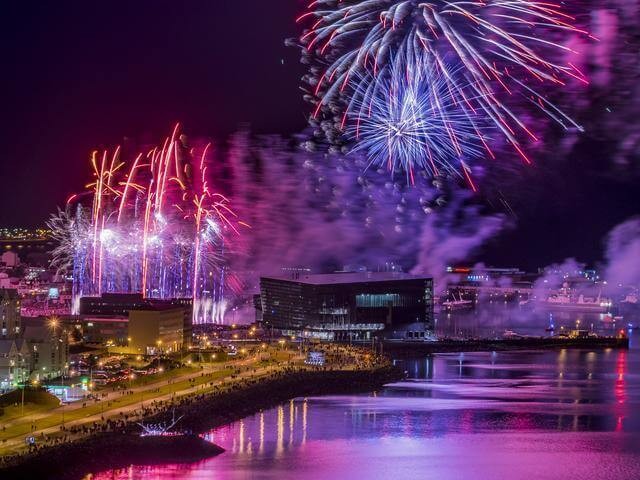 Westman Islands Celebration
The biggest celebration in Iceland that takes place outside Reykjavík, known locally as Thjodhatid, the Westman Islands Celebration draws around 15.000 people from the mainland to the island of Heimaey for a truly massive festival that spans the entire weekend. If you plan on experiencing any of Iceland's festivals and you love a good party, then this festival is one to try out.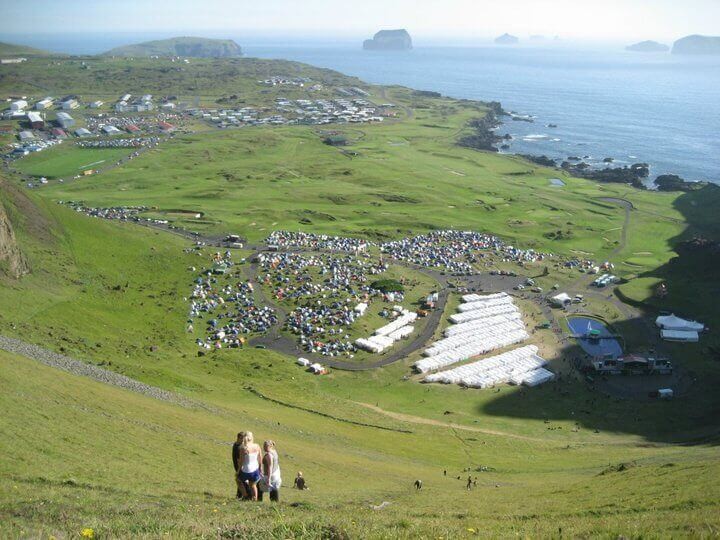 September
---
The Festival of Lights
Every year, during the first weekend of September, the Festival of Lights takes place in the town of Keflavík, only about 5 minutes from KEF International Airport. The entire weekend is dimpled with all manner of cultural events including a street theatre, art exhibitions, vintage auto shows and several concert events throughout the town.
The Festival reaches its climax on Saturday evening as the cliffs in the bay are lit up with lights and the largest fireworks display in the country is set in motion. The Festival of Lights is a romantic, dramatic and culturally significant event that leaves guests with memories imprinted for a lifetime.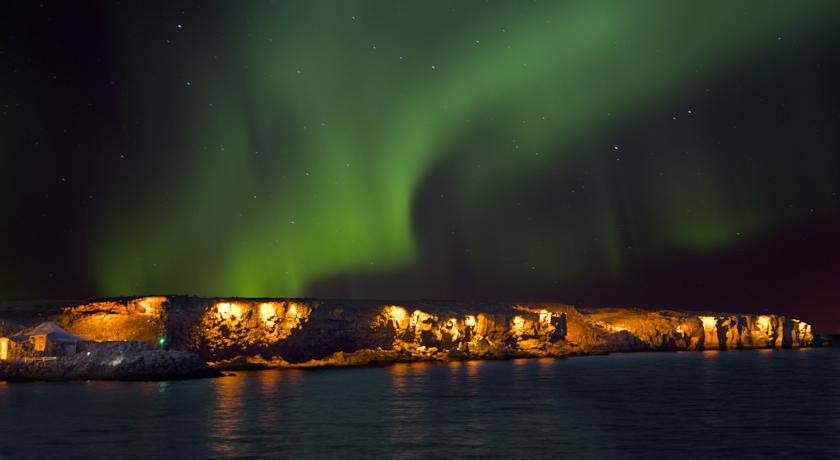 Reykjavík International Film Festival
The biggest film event in Iceland, RIFF is the absolute best place for filmmakers and filmography enthusiasts to come together, enjoy full feature films from all over the world and create connections for future projects. Not only does it run films from over 40 countries, but RIFF also opens up the world of Icelandic filmmaking to the public in the best possible way.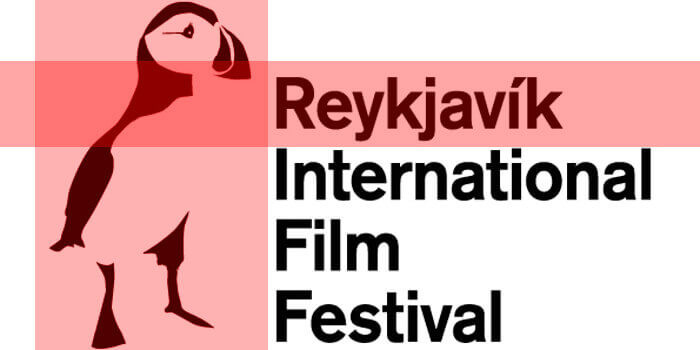 Reykjavík Jazz Festival
Held at the Harpa Concert Hall, the Reykjavík Jazz Festival showcases several artists and performances from the jazz scene in Iceland and beyond. Enjoy smooth Jazz in one of Europe's grandest concert halls.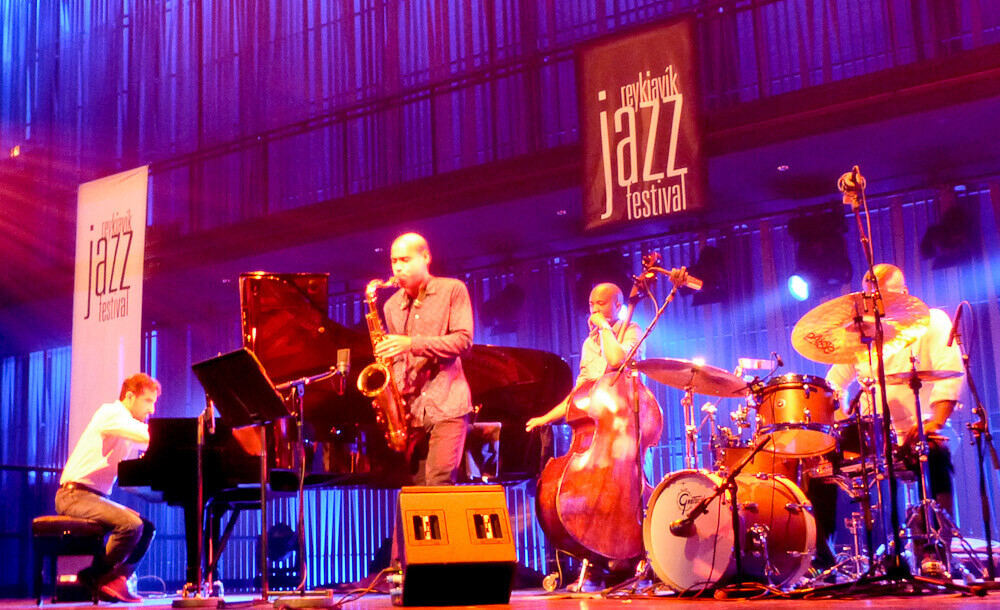 October
---
Imagine Peace Tower
Conceived by Yoko Ono and unveiled in 2007, the Imagine Peace Tower on Videy is a popular tourist destination and a common stop for whale watching tours from Reykjavík. Every year the tower is lit on October 9th and remains lit for various times during winter. Yoko Ono usually makes an appearance at the lighting ceremony to watch as her work of art is thrust into the sky, channeling peace and love to all who look upon it.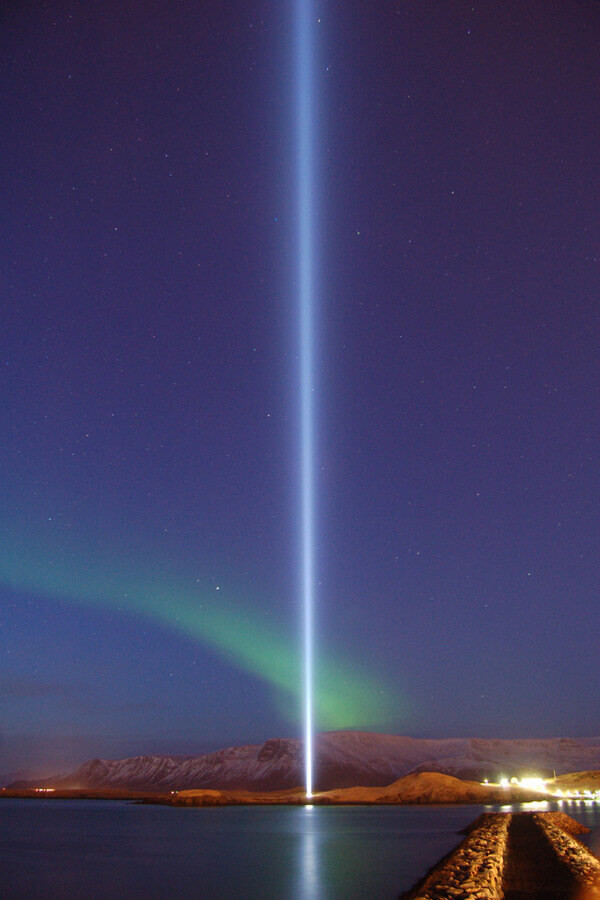 ---
November
---
Iceland Airwaves
The music festival of music festivals, Iceland Airwaves is, by far, the largest music event in Iceland. With venues all over downtown Reykjavík, the festival has a lineup consisting of over 200 artists, both domestic and international. This is the time of year when Reykjavík City gets crowded with foreign music-lovers and the streets get completely devoured by music.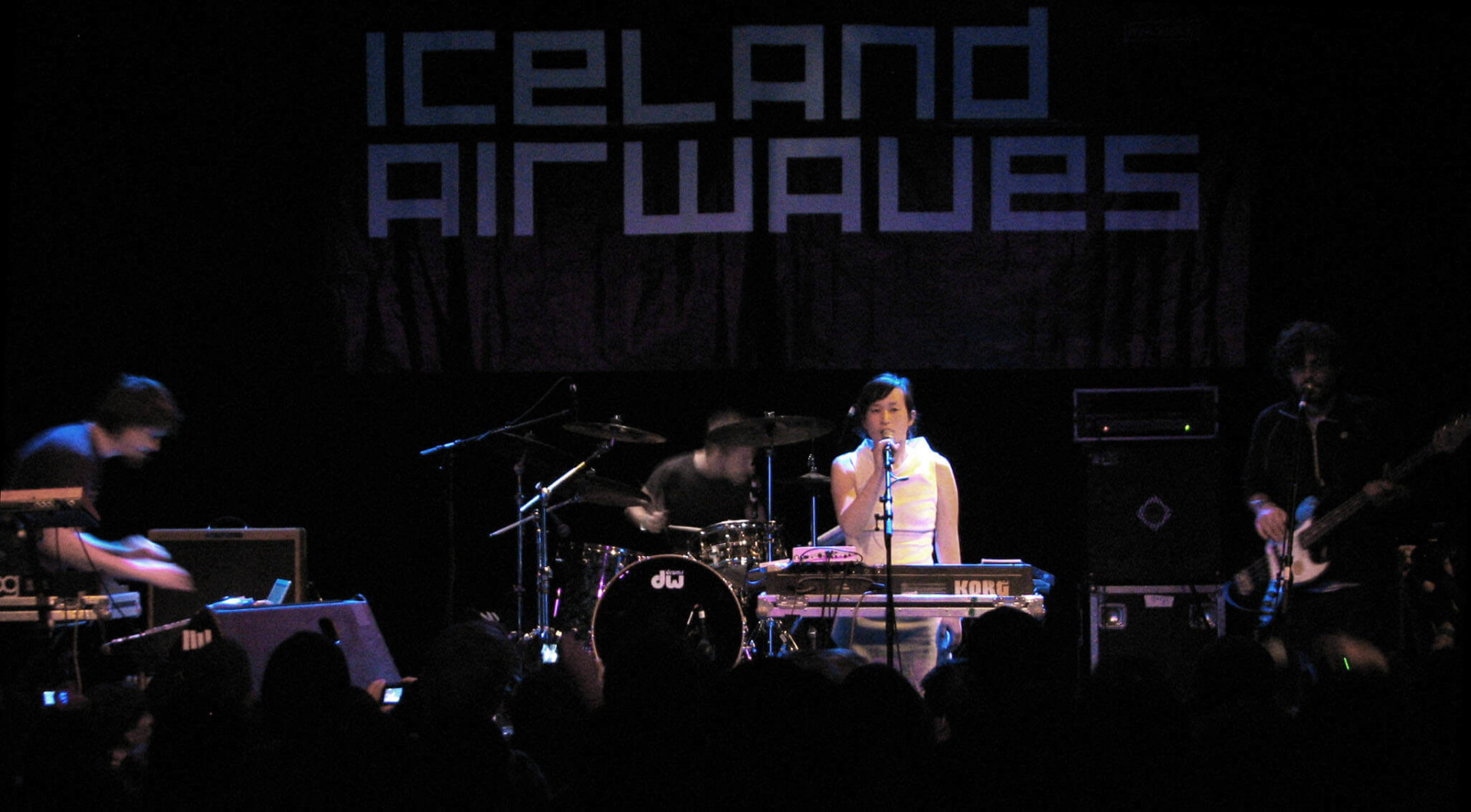 December
---
Christmas Village
A feast of sights and sounds, the Christmas Village in Hafnarfjörður offers live entertainment, visits from the Icelandic Yule Lads and quaint village of Christmas houses selling everything from Icelandic design and craft to snacks and hot drinks. And don't forget to try some of the homemade Icelandic delicacies.
The Christmas village is open every Saturday and Sunday from 13:00-18:00 during Advent.

Christmas Villave in Hafnarfjordur
Gamlárskvöld (New Year's Eve)
You think you've seen fireworks? You've seen nothing! Come to Iceland for New Year's Eve and you'll be left standing in the middle of the city, your jaw firmly planted on the ground as you watch the sky get devoured by lights, explosions and smoke. The traditional New Year's Eve for the Icelandic family goes like this:
We drink and eat dinner together, usually turkey or some kind of smoked meat, then we drink some more as we watch the annual Skaupid on channel 1, a comedy show that pokes fun at all the things that happened in Iceland through the year, finally when the clock hits... well, 23:30 as we are an impatient bunch, we take out our crates of explosives and start contributing to the epic fireworks display that spreads over the entire country.
New Year's Eve in Iceland is a spectacular experience that you should definitely not let pass you by.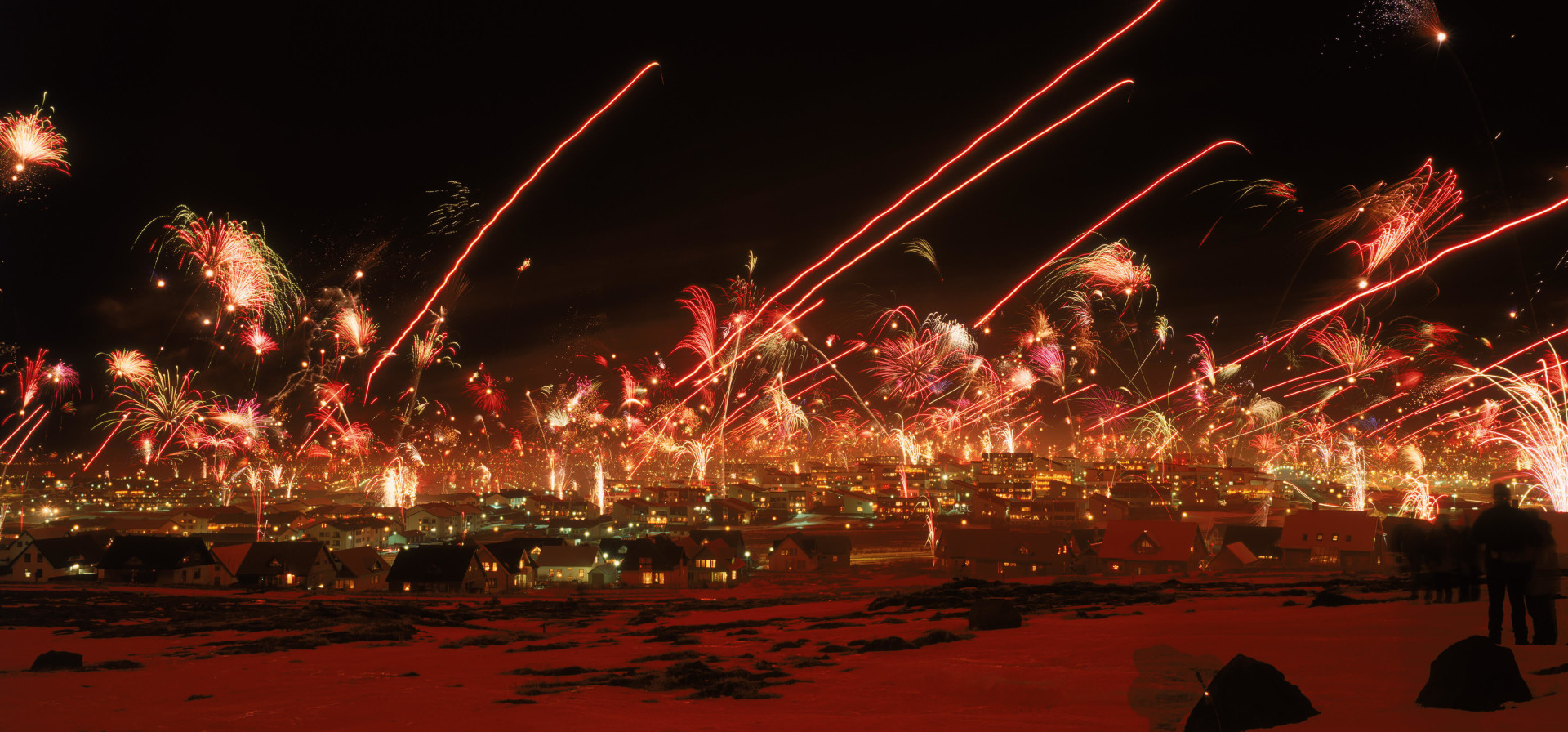 Happy festivities!
---
FAQ
Are some festivals free of charge?

Yes, some of the festivals are free of charge, and even offer great food for grab'n'go.

Some even offer free entry into Museums and other great attractions.
Are there family friendly festivals in Iceland?

Absolutely.

Most attractions in Iceland are centered around families getting together and enjoying good music, culture, art and food together.

Feel free to bring your loved ones with you, even though it is dark out.

Icelanders are used to the dark but love different cultures coming together to bring light to their day.