A lot of travelers underestimate Iceland's conditions due to both bad advice and under-planning. One of the most frequently asked questions on forums is if a 4x4 is needed or if a regular 2WD will suffice.
This is a difficult question to answer because it depends on many factors, including weather, time of year, your planned route and also your driving experience.
The Long Hard Winter
If you plan on coming to Iceland anytime between late September and May, then I would recommend renting a 4x4.
Yes, most routes are still accessible via a small car but, for safety reasons and due to the unpredictability of the weather during those months, it is better to take extra precaution.
Sometimes, even a regular 4x4 isn't enough to handle Iceland's tough conditions.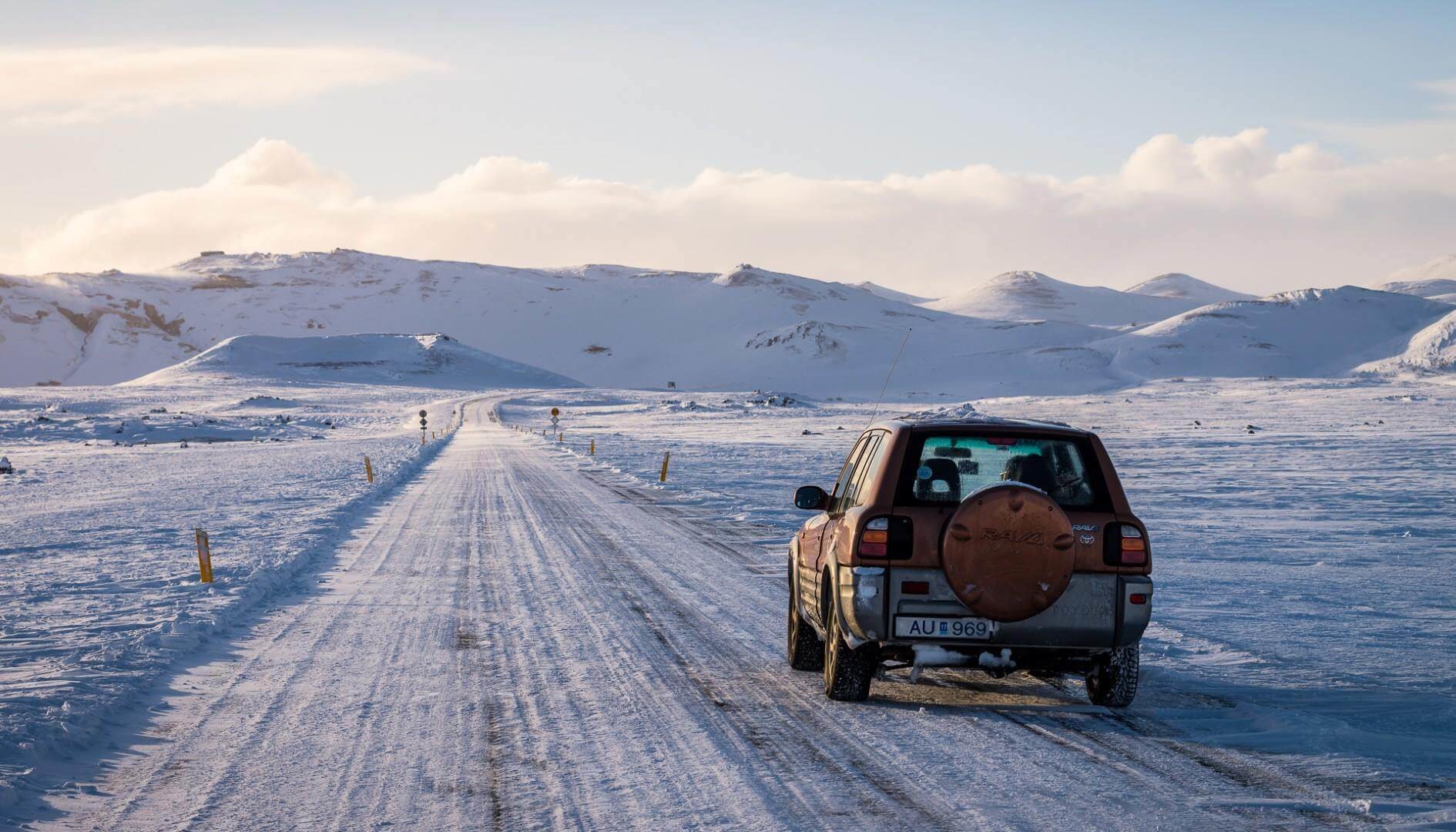 The snow can sometimes be so deep that a small/low car can really struggle (I know this from experience!). A lot of tourists really underestimate the conditions in Iceland, especially outside of the city, and often end up in trouble due to a poor choice of rental car.
I would definitely avoid smaller cars during the winter months. This also applies to smaller 4x4's that have low ground clearance, as they have a tough time handling the deep snow.
If you watch this excellent video from Youtube account 'Suraj Dharmaraj', you will see how tough the conditions can be during winter here in Iceland.
Visibility can be very minimal and roads can be very icy and tough to handle without experience.
4x4's are more expensive than smaller economy cars, but it's definitely worth paying more to ensure the safety of both yourself and your family.
We have heard so many cases of people being stuck when driving economy cars during winter. This even happens with 4x4's, just at a much lesser rate.
We know that people will still insist on renting a smaller car due to the cheaper cost. If you do, then please regularly stay up to date on the weather and avoid driving where heavy snow is predicted.
Here in Iceland, it is mandatory to have suitable winter tires from the months of September to April. Therefore, all rental vehicles during those months will come equipped with winter tires. Some can be studded, whilst others will be regular winter tires.
If you plan on doing a lot of driving outside of the city then ensure that the tires on your rental are studded winter tires as they are always the safer choice.
Summer, Routes and Popular Attractions
The summer months are a little different. This is because during these months renting a non-4WD is a lot safer.
You can get to most 'popular attractions' using a regular economy car. This includes the Blue Lagoon, Skógafoss, Seljalandsfoss and The Golden Circle amongst others.
However, if you plan on going to the East or the Westfjords then I would recommend renting a 4x4.
The Westfjords and the East contain a lot of rough gravel roads and also steep hills/mountains that require excellent driving skills.
A 4x4 is definitely helpful in these conditions, especially on the gravel roads as they contain a lot of potholes which can be very damaging to low and small cars.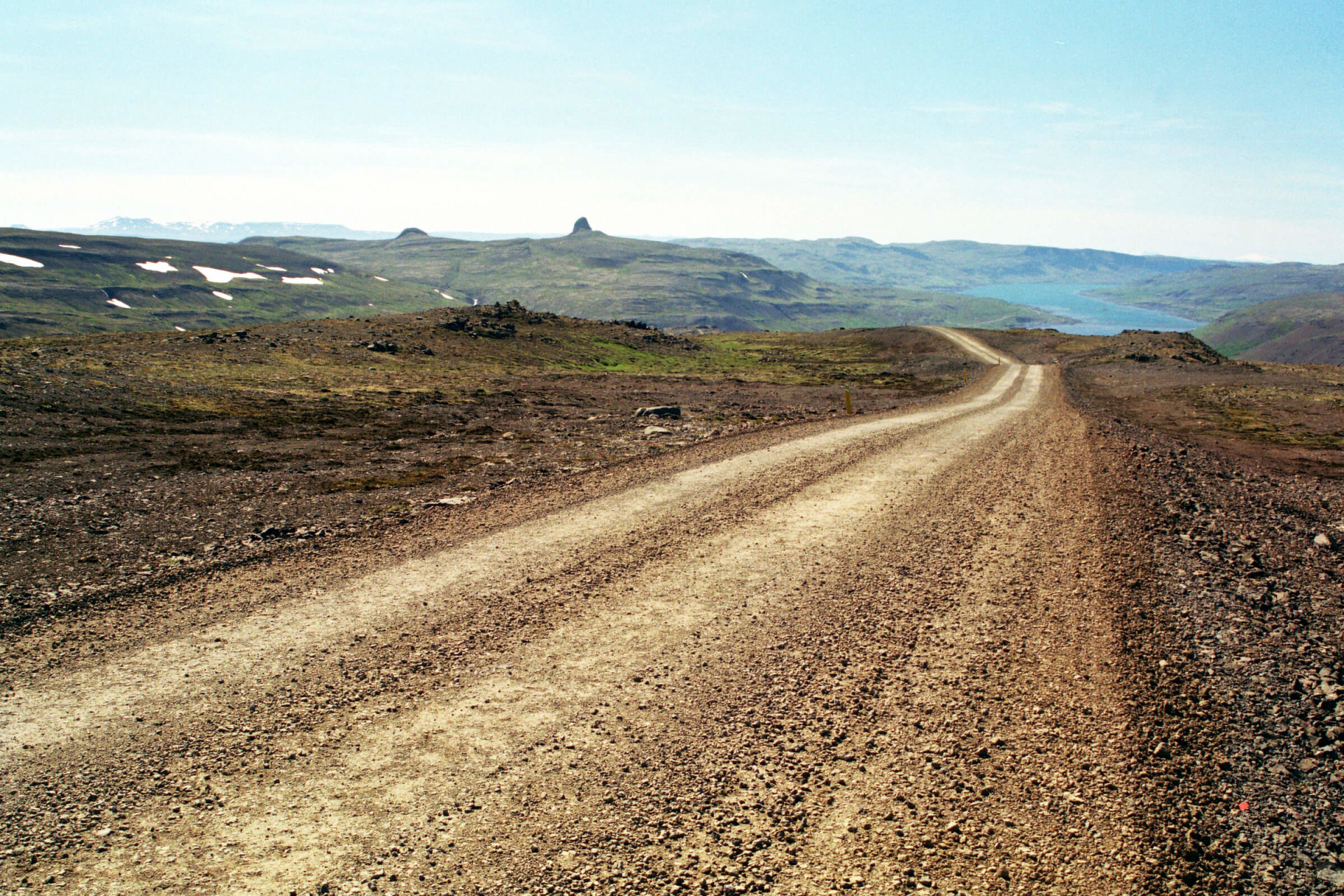 Also, on days where there is rain, it can lead to the roads in the Westfjords becoming very 'muddy' which can be difficult to drive in a low car. It definitely requires a car with a lot of power to get through these conditions.
The Tourist-Confusing F-roads
You may be familiar with the term 'F-roads'. They cause a lot of confusion for tourists as people confuse them with 'off-road driving'.
Firstly, off-road driving is extremely illegal here in Iceland and can lead to very hefty fines and a lot of negative responses from Icelanders. It destroys the moss which takes many, many years to grow back. So, please, AVOID OFF-ROAD DRIVING!
Now, regarding F-roads. They are effectively mountain roads, which can contain a lot of loose gravel and even sometimes rivers. They can only be accessed by 4x4's and, In fact, some F-roads are not even accessible in a 4x4 and require a raised vehicle/super jeep (most notably F225 and F208 to Landmannalaugar, and also F249 to Þórsmörk. They both require raised vehicles, as they contain very dangerous rivers).
Below is a video highlighting the conditions of the F-roads F208 and F225. Hopefully, you will get a sense of just how rough the conditions on these roads can be.
The important thing to remember when renting a vehicle in Iceland is safety! Yes, 4x4's are more expensive but that expense is definitely worth it.
Iceland has been posting record numbers for the number of tourists involved in road accidents.
A lot of these incidents could have been avoided had people done more research and taken extra precautions.
Well, After All This, Do You Need a 4x4?...
During Winter - A 4x4 is 100% recommended. If you intend on staying in Reykjavik then renting a small car is fine. However, if you are heading out of the city then avoid renting a smaller car as they do not handle Iceland's tough conditions during the winter months.
During Summer - For most tourist attractions, a small economy car is suitable. However, if you are planning on going to the Westfjords or the East/North-East then a 4x4 is definitely recommended due to hard road conditions.
F-roads - These roads are only accessible by a 4x4. Some of the routes can be accessed with a regular 4x4 such as a Dacia Duster or Grand Vitara. However, the F-roads containing rivers or more tougher conditions, it is recommended that you use a raised 4x4 such as a Land Cruiser or Mitsubishi Pajero. Some roads such as F249 to Þórsmörk are only partly accessible and you will be required to switch over to a shuttle for the remainder of the route.