Iceland is often referred to as the land of fire and ice, thanks to its volcanic activity as well as the enormous glaciers you'll find here. If you're reading this, then chances are you're interested in visiting one of the many famous glaciers of Iceland. You're in the right place then as in this guide we'll take a look at the different glaciers you can find in Iceland, how to access them and the best tours available.
What are Glaciers?
Glaciers are a body of dense ice that is constantly moving under its own weight. Glaciers usually form over centuries in areas where more snow falls than melts. Over time the snow will compact into a single, icy layer. These icy structures usually form over high altitude mountain ranges where the temperature remains below or around the freezing point all year-round.
In Iceland, glaciers cover 11.1% of the land area. They play a vital part in the meteorological and geological landscape of Iceland. The cold and wet conditions in Iceland create the perfect condition for glaciers to form.
Because all glaciers in Iceland cover less than 50,000 square kilometres they are technically referred to as 'ice caps'. Glaciers larger than 50,000 are known as 'ice sheets', but these can only be found in Greenland and Antarctica.
List of Glaciers in Iceland
Iceland is home to the two largest glaciers in Europe, Vatnajokull and Langjokull. What makes Iceland's glaciers so unique is the fascinating colouration you can find in them. Traditional glaciers are white, due to the compacted snow. However, when ice forms under extreme pressure it becomes so dense that it produces a stunning blue colour that can be found nowhere else.
On top of the blue colour, you'll find a delicate layer of black. This is not air pollution which has settled on the glacier, instead, it's a thin layer of black ash which has resulted from the volcanic activity on the island - some of it from hundreds of years ago.
![Source: https://res.cloudinary.com/car-rentals-is/image/upload/v1663683662/blog/265/09f8fb7f046ada33b3542a8659417a2b.png)
Vatnajokull (Vatnajökull)
Vatnajokull is not only the largest glacier Iceland, but it's also the largest one in all of Europe by volume. Vatnajokull covers 8% of the land area in Iceland and has an average ice thickness of 380 meters, with some areas measuring a thickness of 950 meters.
This impressive glacier is located in the south-eastern part of Iceland and can be seen from most of the southern part of the ring road. The base camp for activities on Vatnajokull can be found at the Skaftafell National Park.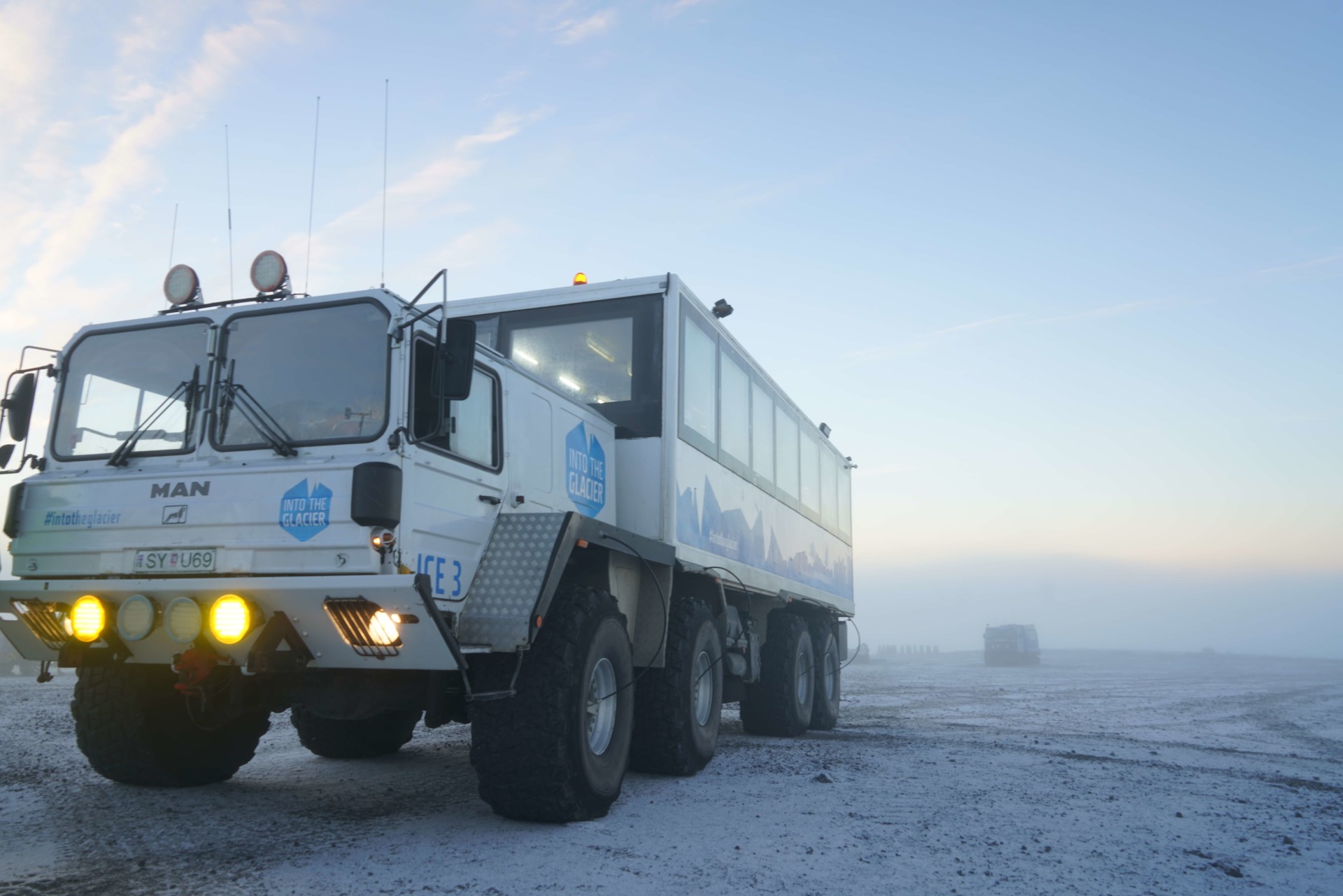 Langjokull (Langjökull)
Langjokull is the second largest glacier in Iceland. It's located in the west of the country near Reykjavik (approx. 1.5-hour drive) and close to the famous Golden Circle. Langjokull is best known for having the largest man-made ice cave in the world.
In recent years, natural ice caves have also formed on Langjokull, which present the perfect opportunity to experience the deep blue colours found inside the glacier.
Solheimajokull (Sólheimajökull)
Solheimajokull is located in the south of Iceland and is situated between the volcanoes Katla and Eyjafjallajokull. Geologically speaking, it is part of the greater Myrdalsjokull glacier. Solheimajokull is a popular tourist site to visit thanks to its relative ease of access.
Snaefellsjokull (Snæfellsjökull)
Snaefellsjokul is a 700,000-year-old glacier-capped stratovolcano. It's found in western Iceland, near to Reykjavik.
Snaefellsjokul is one of the most famous sites in Iceland, thanks to being heavily featured in Jule Verne's novel Journey to the Center of the Earth, where the protagonist finds the entrance that led deep into the centre of the earth. The last eruption of Snaefellsjokul occurred some 1,700 years ago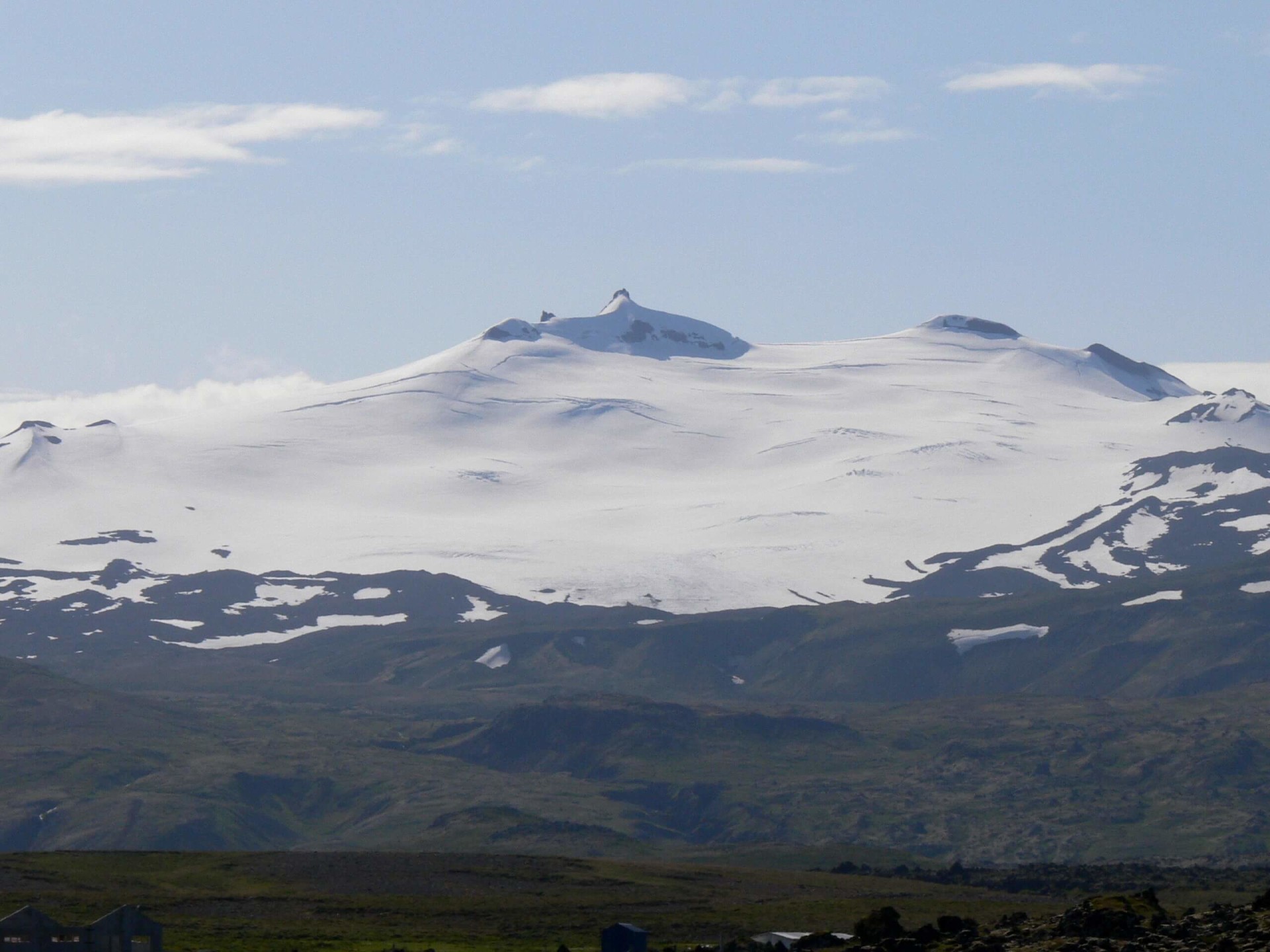 Eyjafjallajokull (Eyjafjallajökull)
Eyjafjallajokull was the notorious volcano that erupted in March 2010, causing significant air traffic disruption throughout Europe. It's one of Iceland's smaller ice-caps which is found in the very south of the island and covers a stratovolcano.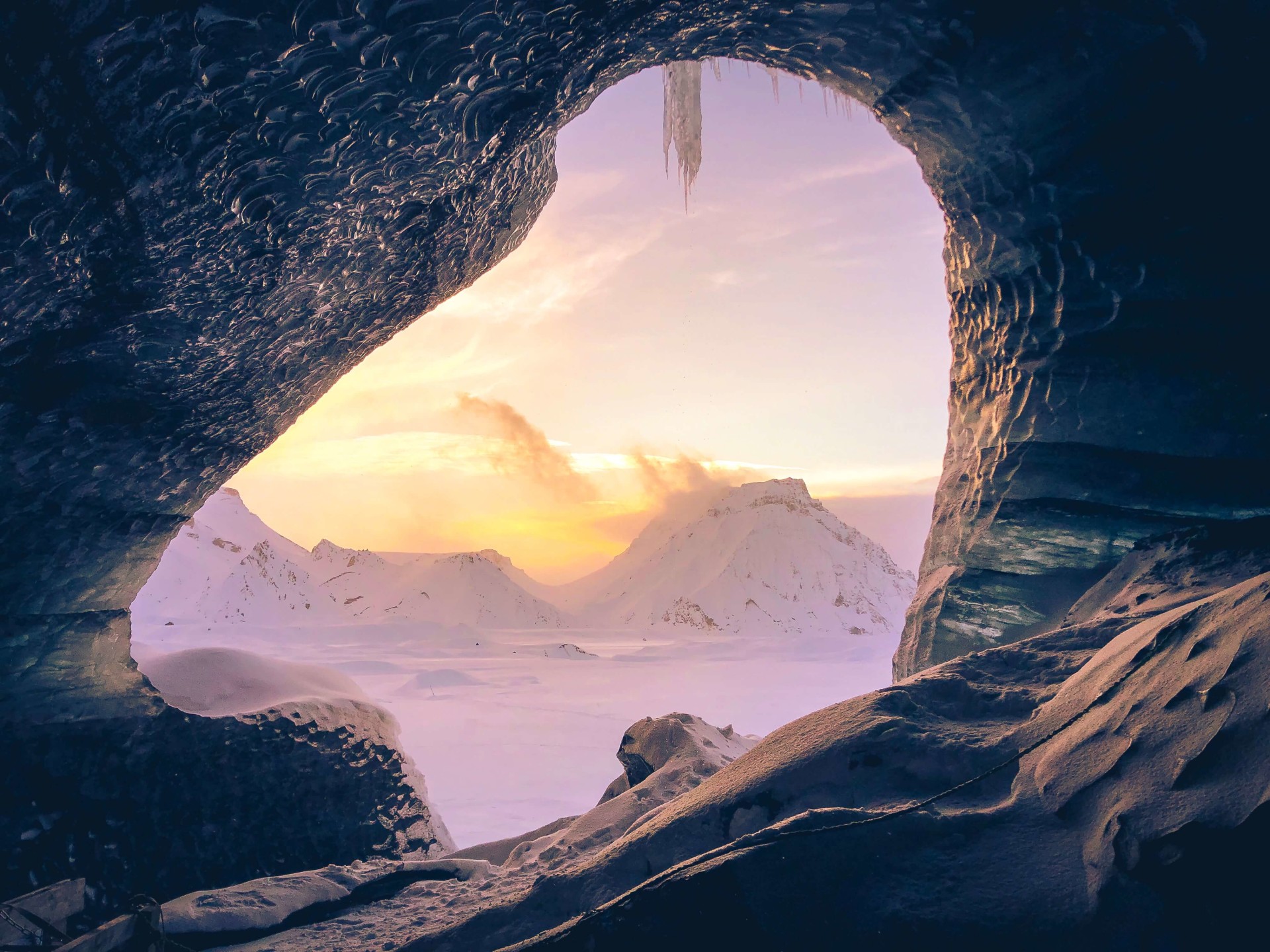 Myrdalsjokull (Mýrdalsjökull)
The icecap of Myrdalsjokull may be smaller in size than Langjokull and Vatnajokull, but that doesn't make it any less picturesque. Myrdalsjokull actually covers an active volcano called Katla, which erupts every 60 to 80 years.
It last erupted in 1918, making it grossly overdue. Scientists have been carefully monitoring Katla for its next eruption.
Types of Glacier Tours in Iceland
There are many different ways to experience the glaciers in Iceland. From hiking across icy landscapes to flying over glaciers and volcanoes in a helicopter, each experience is wholly unique.
Glacier Hiking & Ice Climbing
Many visitors to Iceland are interested in glacier hiking - it's perhaps the most popular tour activity on the island. There's no surprise why either, as it's one of the best ways to have a thrilling adventure whilst taking in everything the stunning landscapes have to offer.
There are a number of unique hiking tours on offer and which one you decide to participate in depends on which glacier you're interested in seeing, as well as your skill level.
If you're looking for a hike that's accessible to all skill levels then we recommend the following tours:
Glacier Ice Caving
Another hugely popular glacier activity in Iceland is ice caving. Being enclosed by thick walls of sapphire blue ice is another great way of experience the nature of Iceland up close and personal. It's important to note that ice caving is best done in the winter months. The only accessible ice cave that's accessible throughout the summer months are those found in the proximity of Katla volcano, in the Myrdalsjokull glacier.
Glacier Boat Tours
Now, you might be thinking, how is it possible to do a glacier tour by boat? Well, given the volume of the ice caps found in Iceland, the water that melts from the glaciers has accumulated in certain lagoons at the base of the ice caps.
Fjallsárlón is an isolated glacial lagoon in the realm of Vatnajökull. Arriving at the lagoon is like stepping into a dreamlike world that offers spectacular sights.
Iceland's tallest volcano, the Öræfajökull glacier, looms above the lagoon and reaches down to the water where icebergs break off into the lake and drift serenely around before melting. During the tour, you will be taken on a journey through time and told all about how the local farmers had to struggle with the forces of nature in their daily lives.
Glacier Helicopter Tours
If you've never been in a helicopter before then let Iceland be the first time you do so! Experiencing the natural beauty of the glaciers, volcanoes and everything else Iceland has to offer from a birds-eye perspective is something you'll never forget. You'll be able to see things from an entirely different perspective than if when you're down on the ground.
Glacier Jeep Tours
Another way to enjoy a glacier is to join a super jeep tour. These 4x4 vehicles can tackle any terrain, so if you join one of these tours, and weather permits it, your driver will climb the slopes of the famous Langjokull glacier. Please note that this is not offroading, as this is illegal in Iceland in order to protect Iceland's fragile ecosystem.
When's the best time of year for a Glaciers Tour in Iceland?
Visiting a glacier in Iceland can be done throughout the year. However, there are a few advantages and disadvantages to visiting a glacier in the winter and likewise in the summer. Generally speaking, Iceland experiences two seasons, where the summer runs from May till September and the winter from October to April.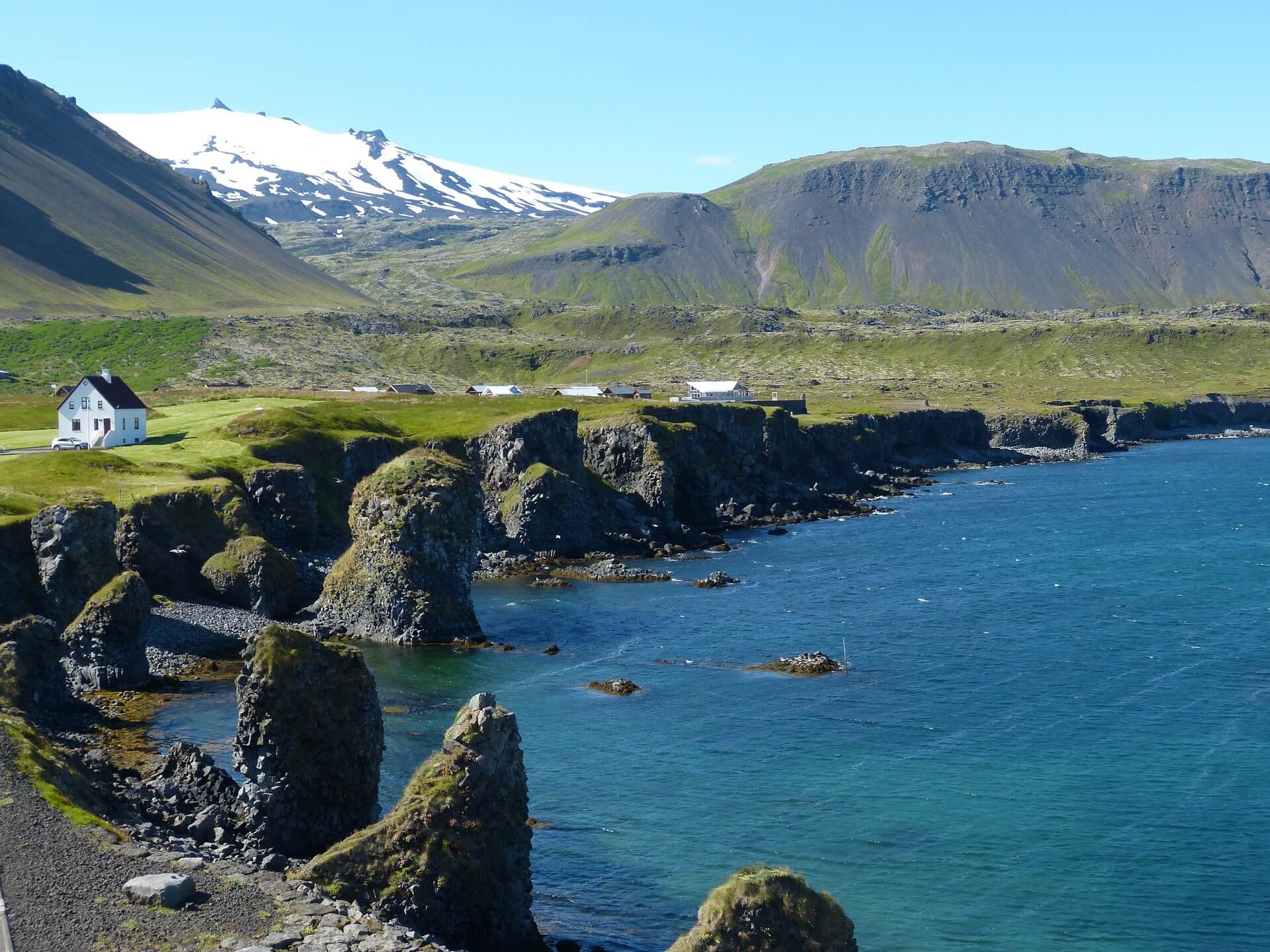 Glacier Tours in Summer
There are definitely advantages in taking part in a glacier tour in the summer. To begin, the weather will most likely be warmer and less stormy. This means you'll probably need fewer layers of clothes and it might be more comfortable overall. That being said, the weather in Iceland can be windy, rainy and cold year-round.
We are known for experiencing all four seasons in a single day! Another great advantage of summer tours is that you'll enjoy more daylight, which means you'll have more hours of the day to enjoy the glaciers. The summer sun in Iceland also melts the top, fresh layers of ice away, revealing much more of the black ash beneath from the volcanoes.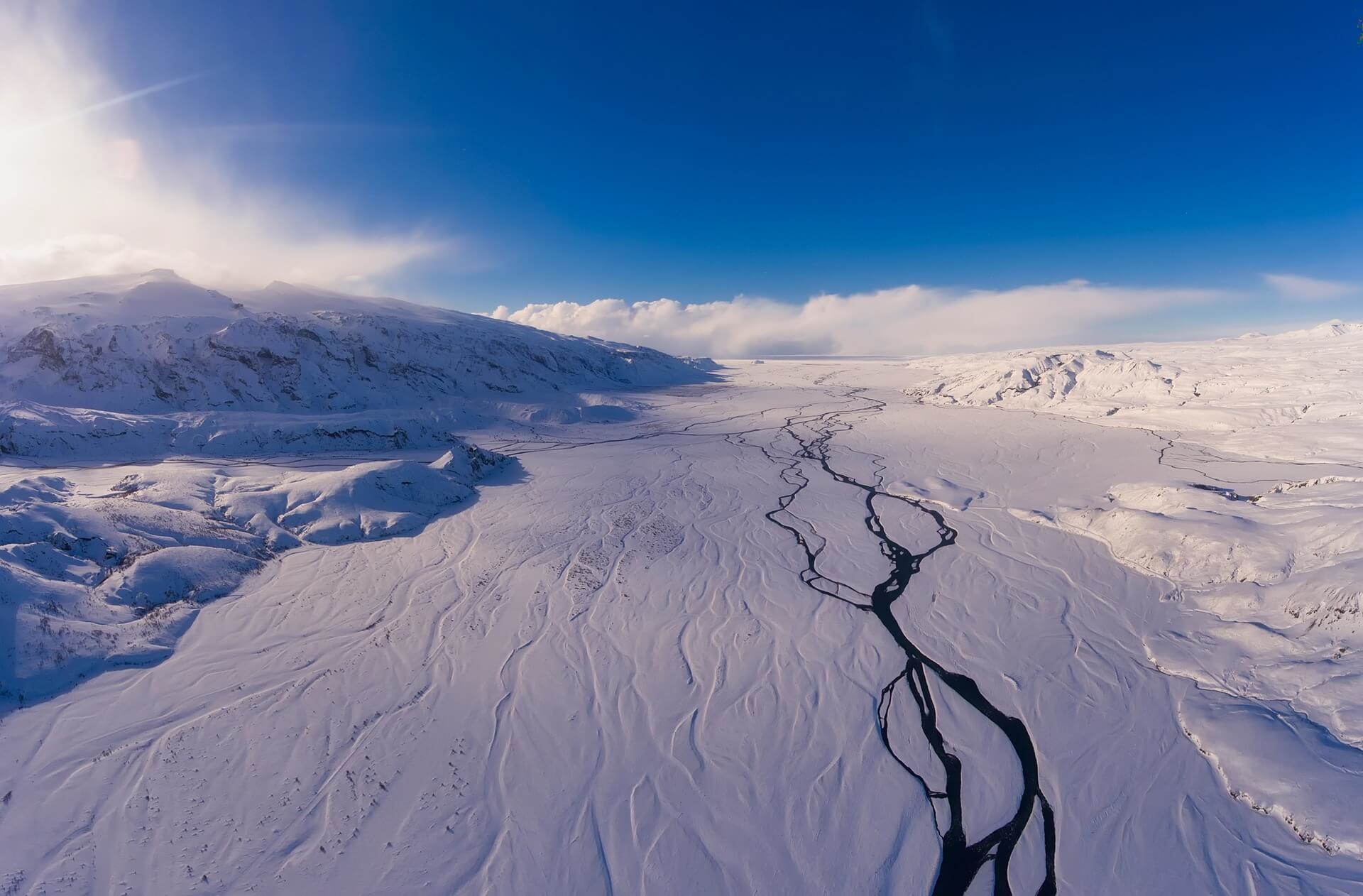 Glacier Tours in Winter
Since the winter months are cold, you might be thinking this is the best time to visit an icy glacier. From nature's perspective, this is definitely the case as you'll be able to experience the fresh snow and ice forming. Moreover, the famous blue ice found in Iceland's glaciers is much more prominent in the winter months.
If you're looking for a real adventure, then winter is a safe bet as you'll be tackling the icy winter winds whilst making yourself to the summit of the glaciers. However, the downside with the winter months is that due to the harsh weather conditions, this can often lead to tours being cancelled. On top of this, you may experience much more cloud cover and darker days than in the summer.
What to wear on a Glacier Tour
Deciding what to wear can be a challenging task in Iceland. If you're joining a glacier tour in the winter then we recommend wearing warm clothes, a waterproof coat, waterproof pants, a hat, gloves, scarf and suitable footwear.
In the summer months, you'll still want to wrap up warm and wear waterproof layers, however, you'll probably won't need the hat, scarf and gloves. If you're joining an ice caving tour or any other tour that requires equipment, chances are your tour guide will provide you with all the essentials that you need.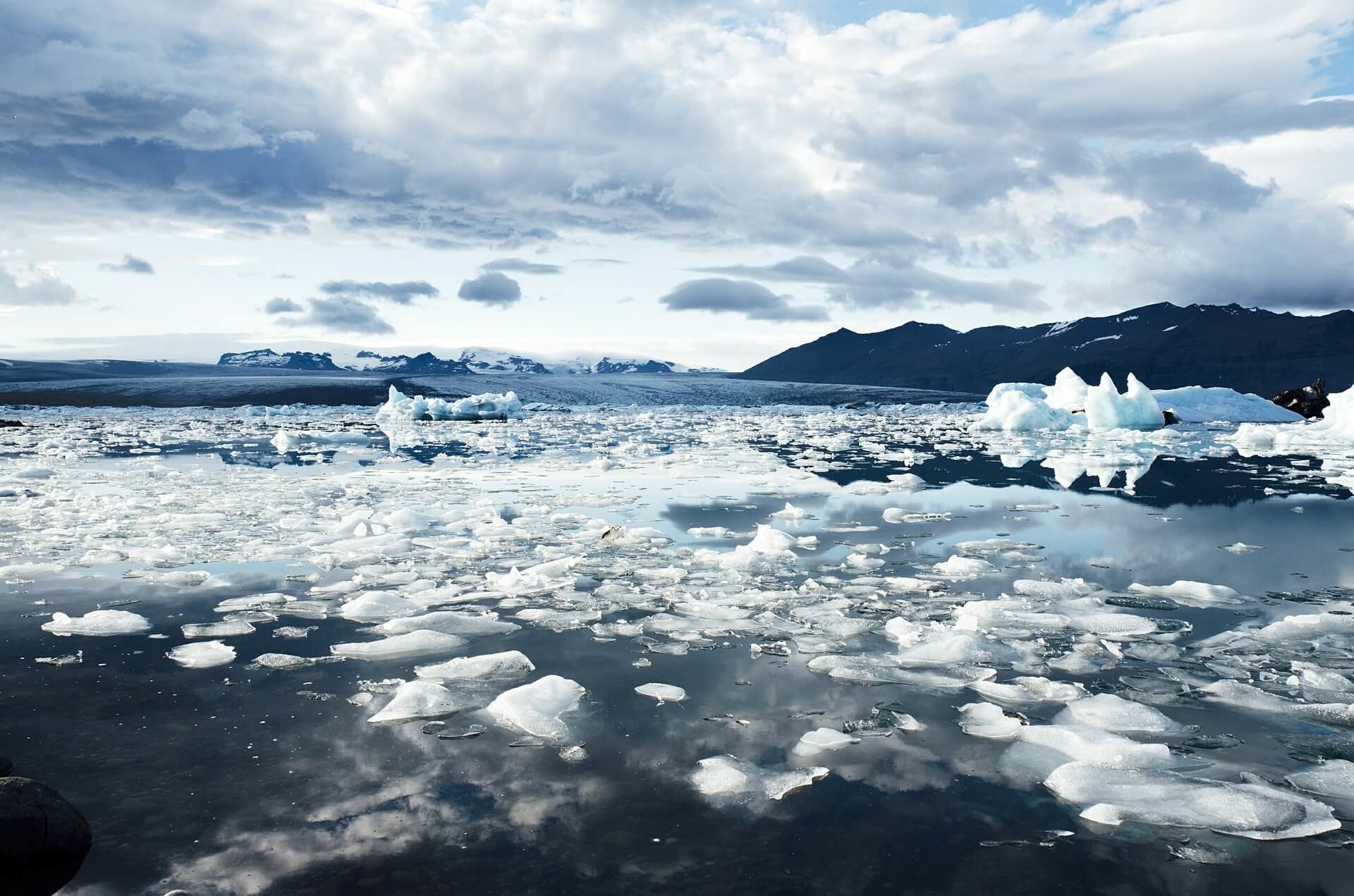 Enjoy the Glaciers while they last!
Glacier tours are an incredibly unique experience, but sadly, they may not be around forever. Just like other ice caps around the world, many of Iceland's glaciers are melting at an unprecedented rate due to a warming climate. Some scientists even predict that the famous Langjökull is retreating so quickly that it'll no longer exist in 150 years, with the possibility of all other glaciers disappearing within 200 years.
Iceland is currently losing more than 11 billion tonnes of ice every year. Future generations, therefore, may not be as lucky as we are today. So, whilst we are still fortunate enough to visit the incredible glaciers of Iceland it would be a shame to miss out on such a unique experience.
Joining a glacier tour is the best way to immerse yourself into everything the Icelandic landscape has to offer. Your adventure awaits so grab your hiking boots, book your tours, and make the most of Iceland as we know it!