The F910 to Askja goes from the Lagarfljot up to the Laugarvellir and from there to Askja. The route has two fords to cross that are usually small so the route is passable for smaller 4x4's.
DIFFICULTY LEVEL - CHALLENGING 
Official name: F910 ( crossing F901 and F905 to get to the F910)
Known as: Öskjuleið um Laugarvelli
Opening dates: June 11th (earliest) or June 25th (latest)
Length: 83 km
Rivers: On the route, there are two fords that need to be crossed that are usually small.
Fuel Stations: Extremely limited. The nearest fuel stations are at Lake Mývatn and Egilsstaðir. It is not recommended to drive with anything less than a full tank.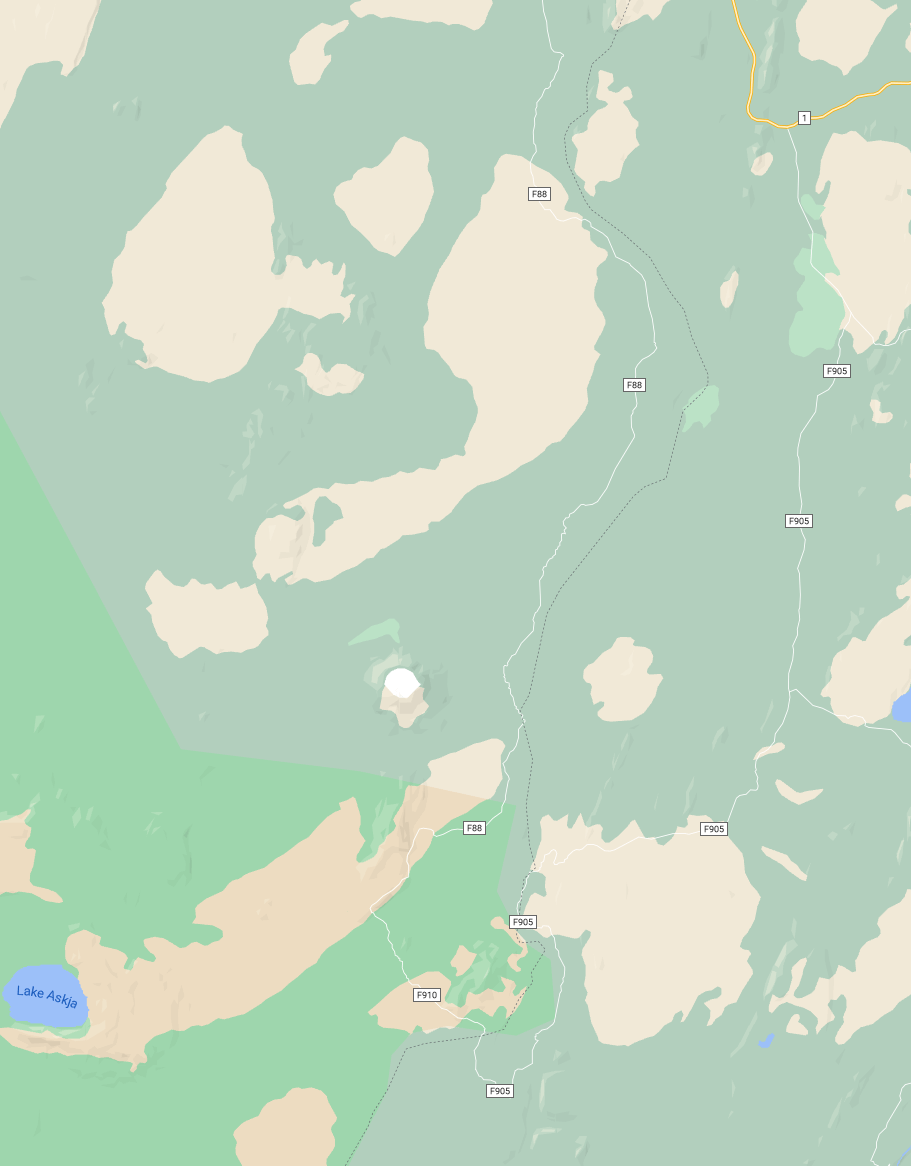 About the Area
Askja caldera is located in the Vatnajökull National Park and is a part of the Dyngjufjöll mountains that emerged in an eruption under an Ice Age glacier cap. Askja was formed in a major ash eruption which caused the roof of the magma chamber at the heart of the central volcano to subside. Another volcano in Dyngjufjöll is Víti, an explosive volcanic crater. Víti is a popular bathing site, the average temperature is 30°C if you decide to go for a dip you will need to be aware that the sloping path can get very slippery in wet weather.
Recommended Vehicles
A medium-sized to a large 4x4 vehicle to be on the safe side.