Road 917 is a mountain pass, Hellisheiði Eystri (Hellisheidi Eystri) that will take you from Vopnafjörður to Egilsstaðir. It is the steepest mountain road in Iceland and is not a recommended route for people that have fear of heights. Utmost caution is a must especially if the area is foggy or if it is raining. Big campers and motorhomes with a front-wheel-drive might find it difficult to climb. Road 917 is not an F-Road but there is no winter service so it is closed during the winter like the F-Roads. Make sure that your supplier has no restrictions on this road before entering it.
DIFFICULTY LEVEL - CHALLENGING 
Official name: Road 917
Opening dates: No winter service
Known as: Hellisheiði Eystri / Hlíðarvegur (Hill Road)
Length: 14 km
Fuel Stations: The nearest fuel stations are at Vopnafjörður and Egilsstaðir.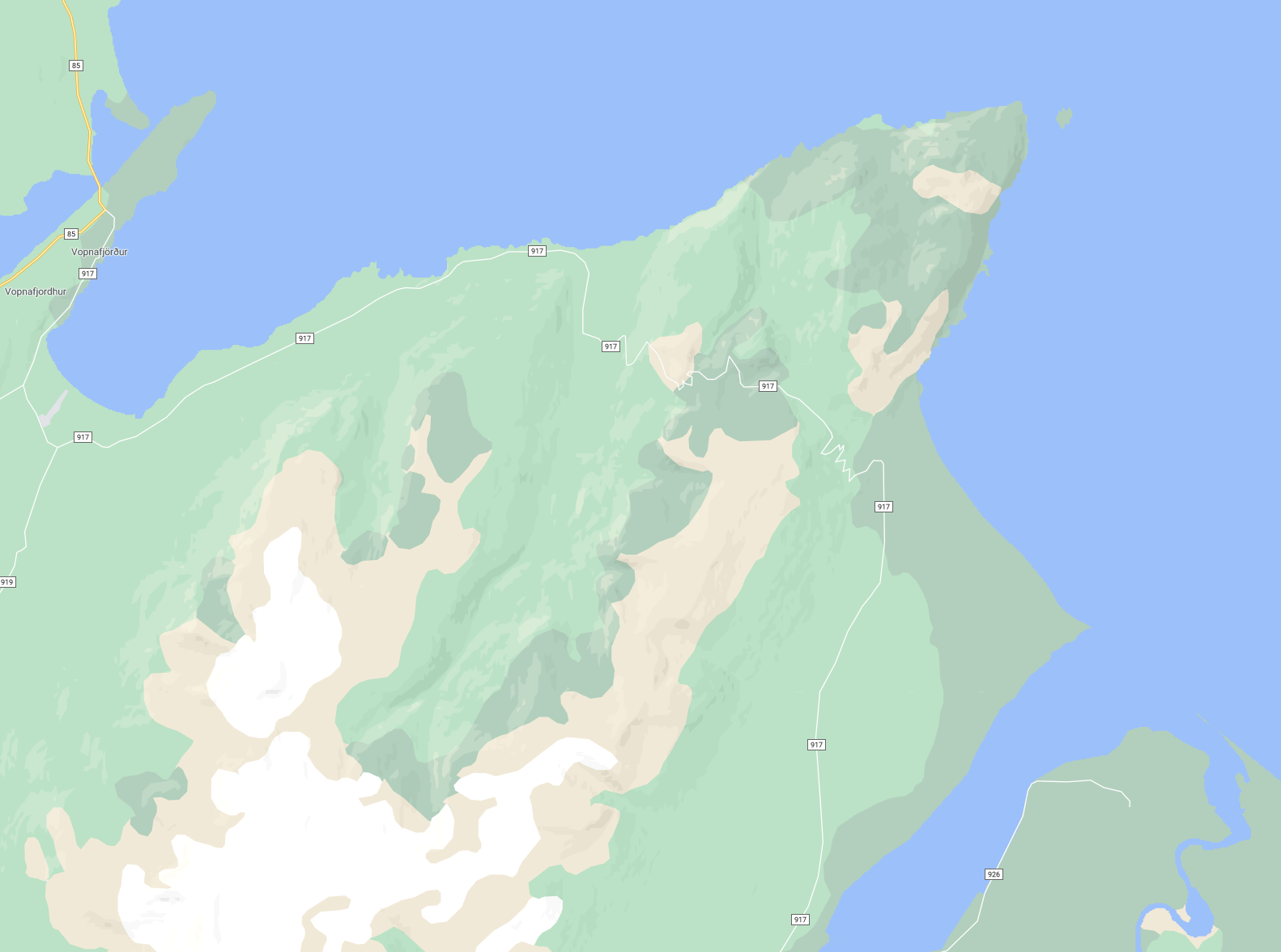 About the Area
Hellisheiði Eystri will take you from Vopnafjörður over to Héraðsflói. Road 917 will reach 656 meters above sea level and is the steepest mountain road in Iceland, where the steepest parts go up to 15% elevation. The climb up to the summit is an experience to itself via 15 hairpin turns. The view is mesmerizing, overlooking the bay to the coastal cliffs at Drangsnes and the abandoned farm Krummsholt where Viking ruins are to be found. The mountain ridge Smjörfjöll or Butter mountains with the highest point of 1250m are also an amazing sight to behold. There are a lot of hiking trails in the area but many of them include steep crossings so hikers need to be aware of that before heading out to the trails.
Recommended Vehicles
A 4X4 is not a must but highly recommended. It can become very tricky to climb the hills on a 2X2 especially if the car is heavy on the back end, like a camper or a motorhome.