For a lot of people, myself included, the most expensive part of any vacation is, arguably, holding on to the buzz. I love the fact that I don't need to do any driving so I can just keep total concentration on making sure my hand doesn't stay without a drink for too long. Of course, if you're renting a car then you should prioritize properly if you intend on doing the driving.
The alcohol tax in Iceland is one of highest in the world which can contribute to some serious expenses if you intend on going out a lot while you're in Iceland. Fortunately, I can provide you with 2 Valuable Tips On How To Keep Your Alcohol Expenses Down.
Shop Smart. Shop Duty Free.
The absolute first thing you should start worrying about when you land in Iceland shouldn't be your luggage. It'll be fine, and usually takes a while before it starts rolling out on the belt. No, my friend your mind should be set on stocking up on booze while you wait for the luggage to appear.
The correct store is the one only ten meters from the luggage claim, and if you do wander into any of the other stores you will be swiftly turned away as those stores are only for departing passengers, so make sure you're in the right one before you start shoveling stuff in your basket.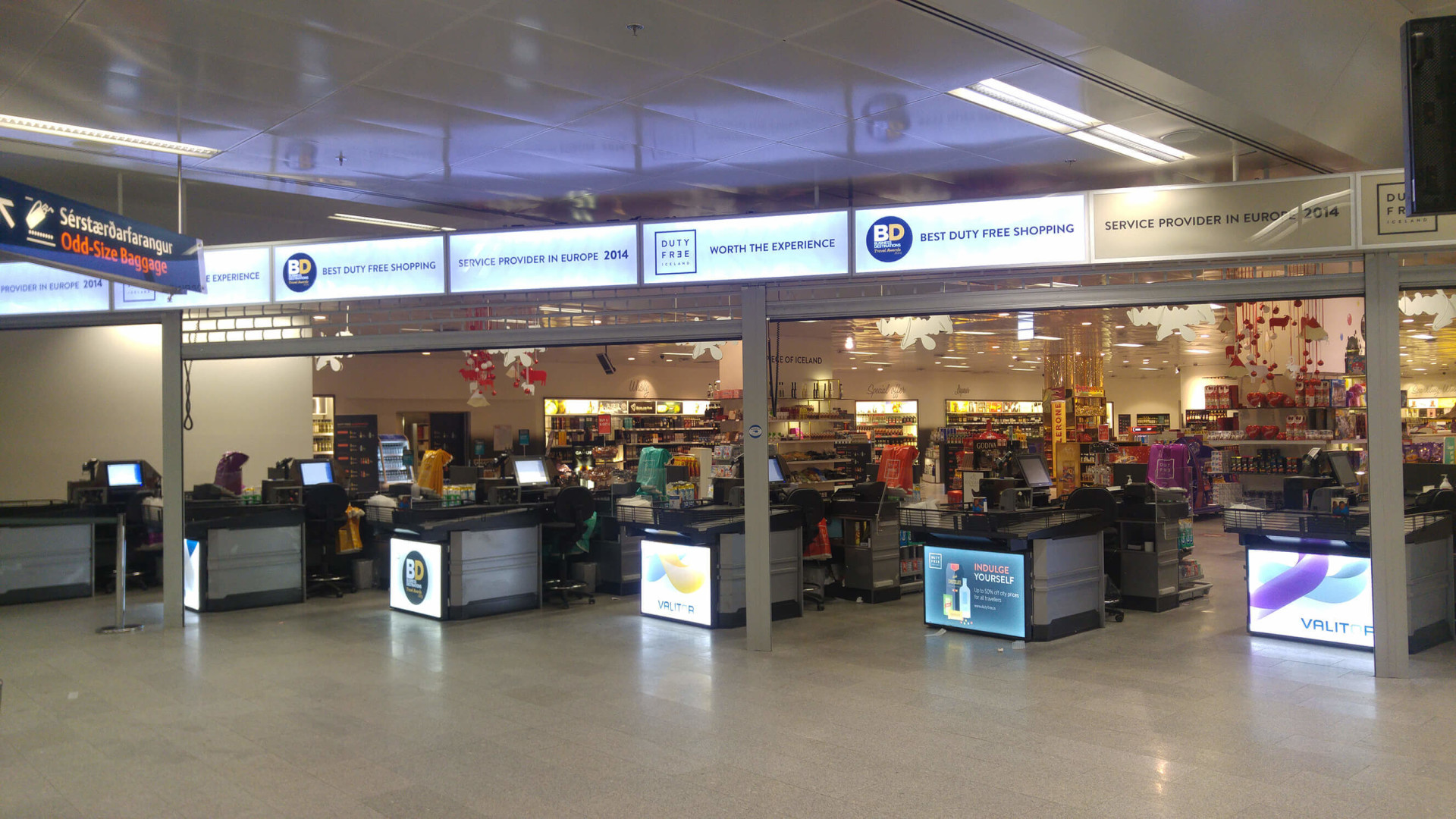 It's one of the only Duty Free stores in the world that is both tax and duty free. But, like most places, Iceland only allows you to bring a certain amount of alcohol into the country without paying duty on it.
Here's a short video made by the Duty Free that explains the possible variations you can bring through.
The savings get bigger the higher the alcohol percentage is but to demonstrate, a sixpack of Bríó (4,8% Icelandic Pilsner) costs 12,28€ in any government-run liquor store while the Duty Free sells the sixpack for 8,21€. You can imagine how much you might save on a liter of 60% Koskenkorva.
Happy Hour, Every Hour!
If you think the alcohol in stores is expensive, hoo-wee, just wait till you get downtown. The average price for a pint of ale is around 1.000 ISK which is equal to 7 euros, 7,50 dollars or 5 pounds. It's madness!
Luckily, there is this ingenious website that lists all the restaurants, bars and clubs that offer Happy Hour and tells you exactly when the hour starts. You know what that means, right? You can carefully chart your course through downtown Reykjavík, making sure you always land at each bar at the very start of Happy Hour.
You can check it out here: www.happyhour.is
The website is in Icelandic but it's pretty straightforward and should be easily understood by anyone. If not, then it's a cool icebreaker to get some friendly locals to help you out.
Skál!