This article is special to me, so special in fact that I felt the need to put my uncomfortable Alienware headphones over my head, locate a long Game of Thrones playlist on Spotify and turn the volume all the way up, blasting my ears with the opening theme and other iconic songs from the series as I write.
Why is it so special to me? Well, like the majority of people with access to mainstream media, I am a fan of the HBO series.
I am also a fan of Martin's book series - A Song of Ice and Fire. But, above all else, I am a fan of the massive, intriguing world of Ice and Fire, the lands of Essos and Westeros, and the thousands of years of history that happened there.
It is my life's ambition as a writer to one day create a piece of work with as much depth and ingenuity as Martin did.
Game of Thrones brilliantly captivates its audience with multiple stories of political intrigue that all bind together in the larger scheme of things, but what seems to stir feelings with a lot of people are the carefully chosen locations in which the series is filmed.
The producers looked at hundreds of locations around the world in their search for the most suitable places to portray the lands of Westeros and Essos.
Some of the more notable ones that were chosen were places like Marocco, Spain, Scotland, Croatia, Malta, Northern Ireland and, of course, Iceland.
It's always a treat to find out that those otherworldly places that you mistook for CGI are actual, real-life places. So, I'm just gonna walk you through some of the places that filming took place in for Game of Thrones in Iceland.
This article might include a few, tiny spoilers. Proceed at your own risk.
Fist of the First Men - Höfðabrekkuheiði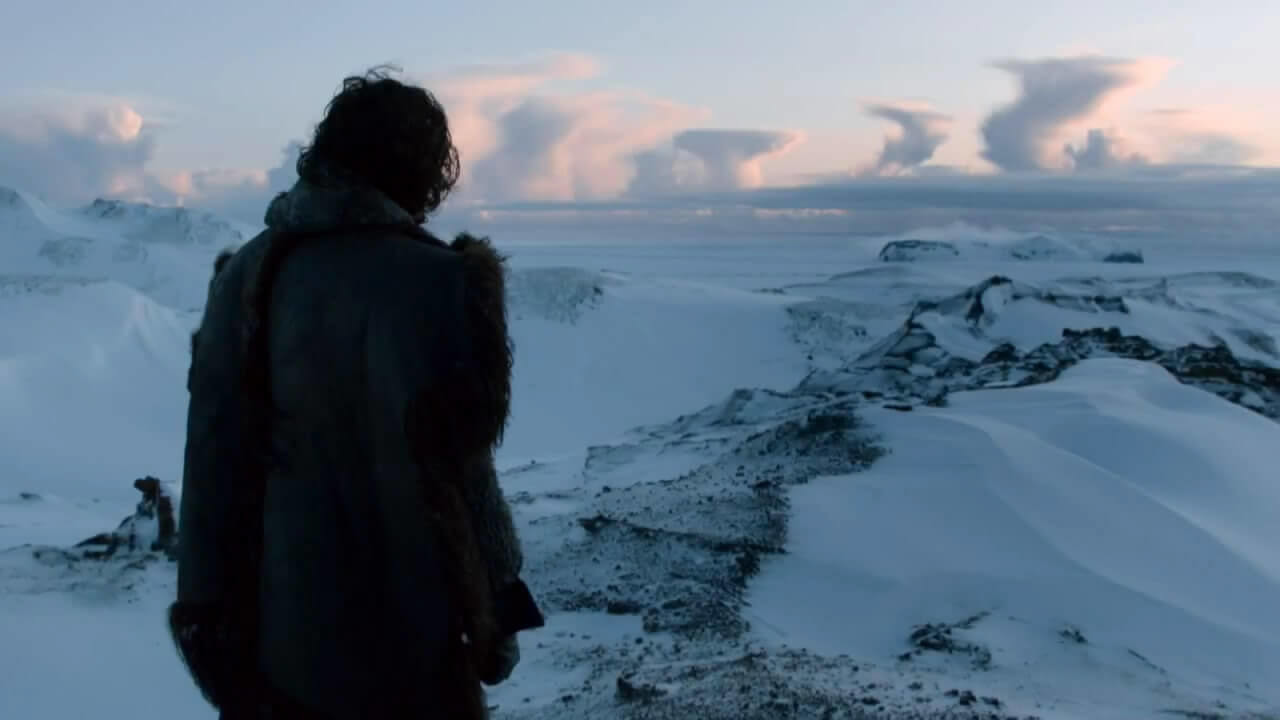 If you venture north of the wall, deep into wildling territory you may come across this ancient defensive position used by the Night's Watch.
Then again, if you venture north to Iceland, deep into the territory of one of Iceland's glaciers - Mýrdalsjökull, you might also stumble upon this position known as the Fist of the First Men.
The majority of the action that takes place north of the Wall was filmed in Iceland, and a large portion of the filming in Iceland took place in and around the Mýrdalsjökull area, specifically Höfðabrekkuheiði.
Which, ultimately, makes it the perfect place to pull out that Valyrian Steel you bought at Midtown Comics and try your luck at hunting down some White Walkers.
Don't have any Valyrian Steel? Oh, no worries. The dragonglass you see in the series is actually obsidian, a glass-like volcanic rock found in abundance in Iceland, so you'll have plenty of weapons to fight the Others with if it comes to that.
Find out more about Mýrdalsjökull and Höfðabrekkuheiði.
Mance Rayder's Wildling Camp - Mýrdalsjökull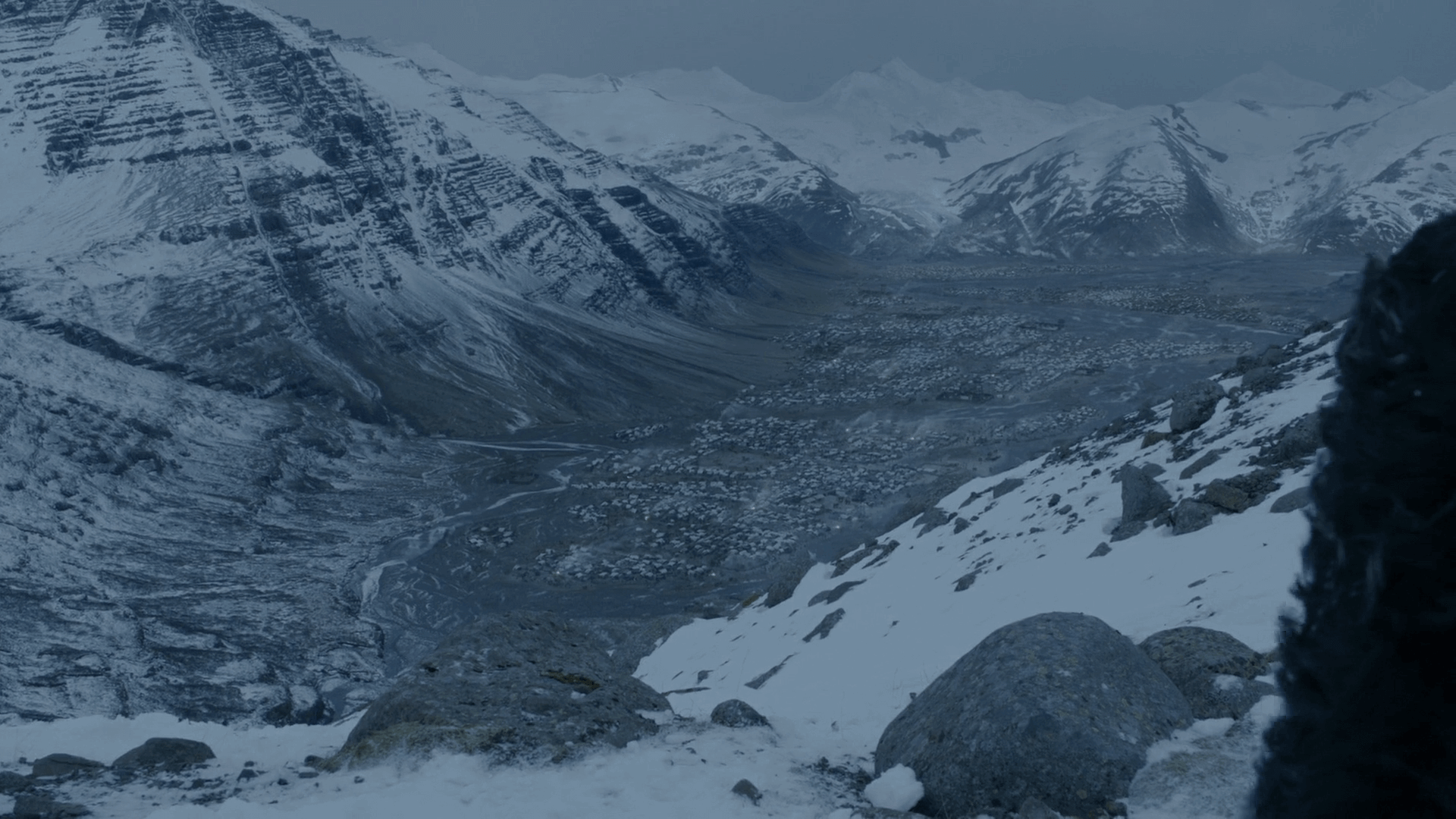 Remember this place? The time when we first caught glimpse of the sheer vastness of the wildling horde.
I'm not sure which is more impressive, the horde of savages stretching farther than the eye can see or the epic mountains that loom over them.
I'd say the mountains, but that's just because the army itself is mostly CGI while the mountains stand regally in their natural form, tall and imposing.
This scene seems to have been shot somewhere west of an area called Hafursey á Mýrdalssandi.
Jon & Ygritte's Love Nest - Grjótagjá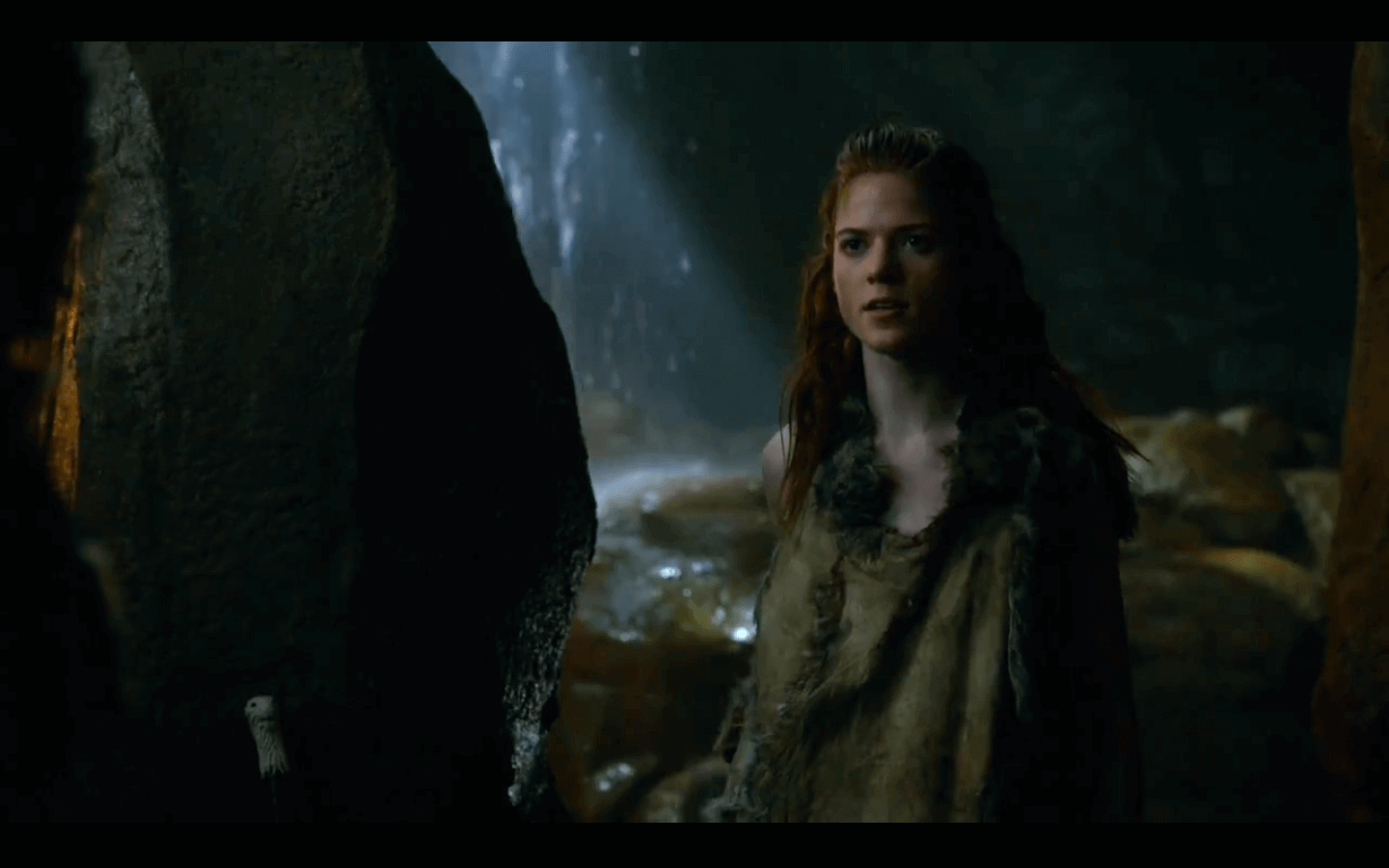 Now I know you remember this scene. The historic moment when little Jonny lost his virginity.
In a sort of "Dances with Wolves" moment, Jon and Ygritte run off into this mystical cave, share some romantic yet hostile banter before proceeding to engage in the beautiful act of bumping uglies.
You'll find it interesting to know that their little den of love is in fact an actual lava cave found in Mývatnssveit in North Iceland called Grjótagjá.
The water in the cave was once a popular bathsite but due to a volcanic eruption that occurred from 1975 to 1984 the temperature of the water is now far too high for human skin.
A nearby cave known as Stóragjá has effectively replaced Grjótagjá as the local favorite for geothermal bathing.
Find out more about Mývatnssveit.
The Eyrie - Þingvellir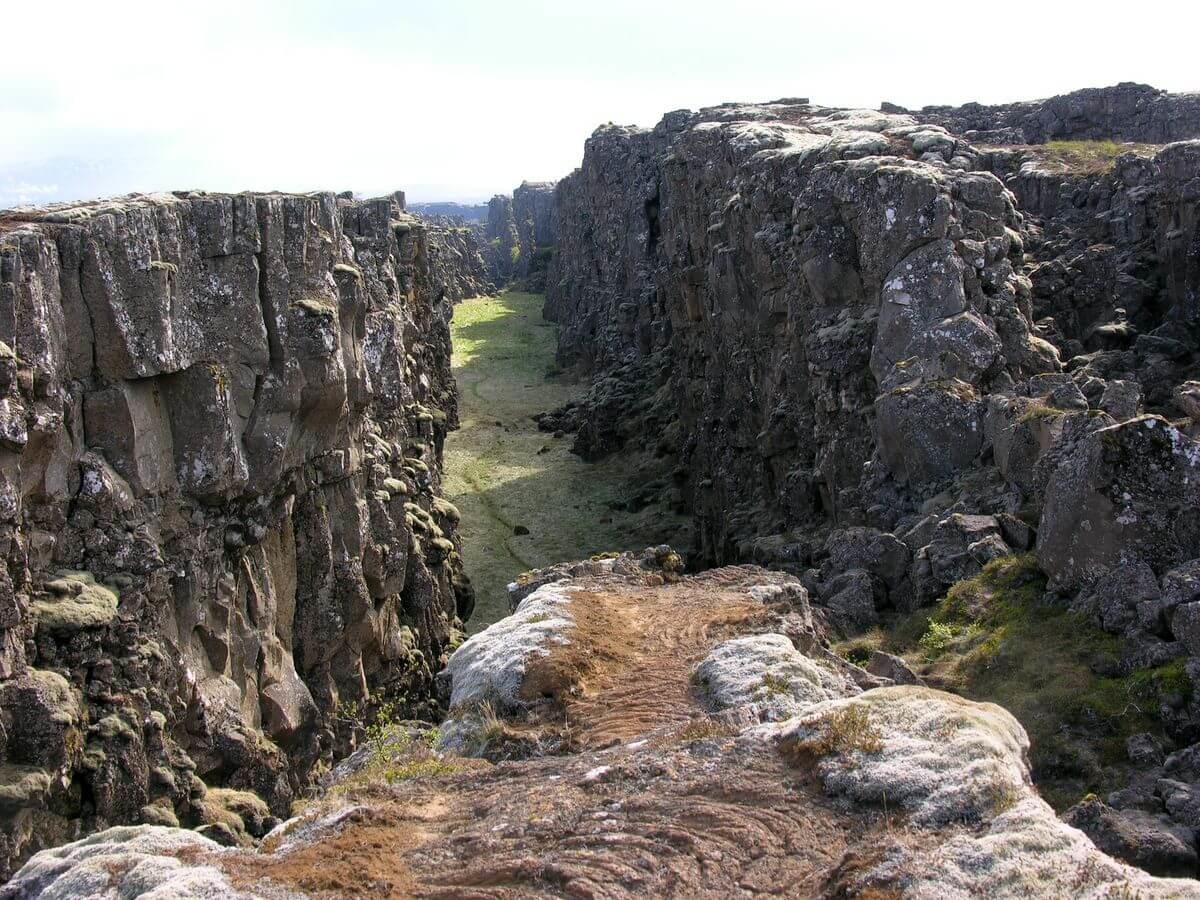 Some voices whisper that all of the scenes that take place in the Vale of Arryn were shot on the Mountain's right shoulder, but I find that highly unlikely as Hafthor (The Mountain) was busy kicking ass in strongman contests during most of those times.
No, the Eyrie scenes, particularly the narrow pass into the Eyrie, were shot in the very cradle of democracy, Þingvellir, birthplace of the world's oldest extant parliament.
Þingvellir is one of Iceland's most visited attractions, where visitors are able to dive in the continental rift Silfra, go horseback riding, camping, hiking, angling or just enjoying the very best scenery that Iceland has to offer.
Find out more on Þingvellir.
Winter is Coming...