Lakagígar, or Craters of Laki, is a volcanic fissure in south Iceland. The road F206 runs through the area and gives way to some of Iceland's most epic landscapes and the famous waterfall Fagrifoss.
DIFFICULTY LEVEL - CHALLENGING 
Official Name: F206, Lakavegur.
Known as: Lakagígar or Laki.
Opening Dates(Gullfoss - Hveravellir): June 5th (Earliest) or July 1st (Latest).
Opening Dates(Hveravellir - Blönduvirkjun): June 5th (Earliest) or June 25th (Latest).
Length: Approx. 45km.
Driving Time: Approx. an hour and a half.
Rivers: Deep rivers. Do not attempt to cross with one car, or during heavy rain.
Fuel Stations: The route is roughly 44 km long with the nearest fuel station at the nearby town of Kirkjubæjarklaustur.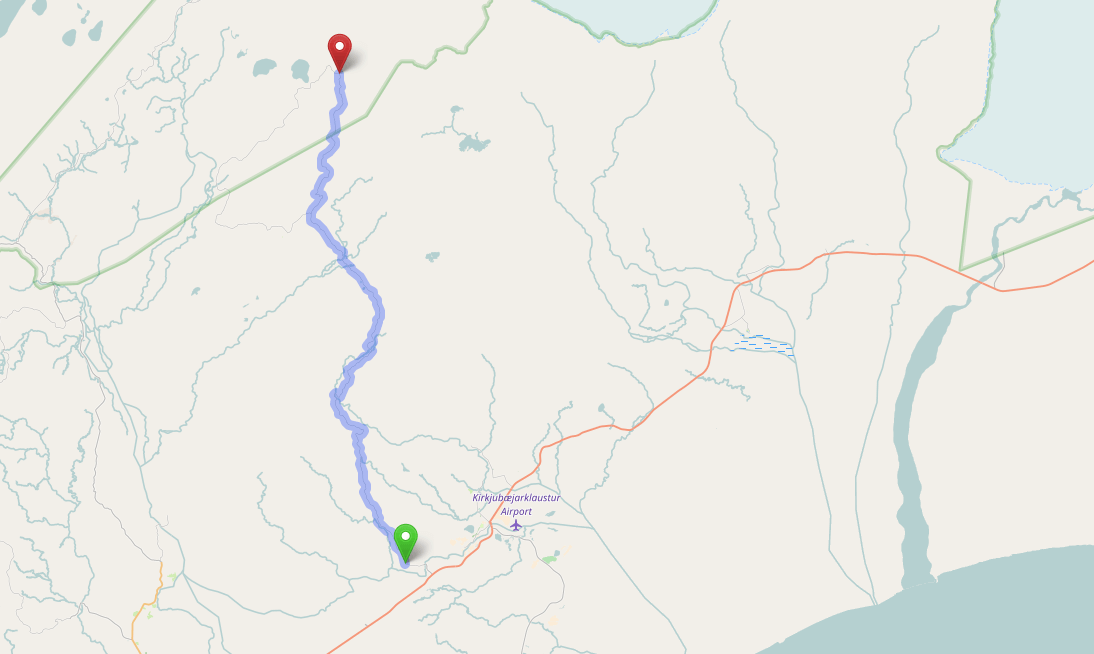 About the Area
The name Lakagígar means Craters of Laki and refers to the volcanic fissures found in the area. The Lakagígar system erupted between 1783 and 1784, pouring out an estimated 14 square kilometers of basalt lava and poisonous hydrofluoric acid that killed over 50% of Iceland's livestock, leading to a widespread famine that ultimately took the lives of 25% of Iceland's human population. The Lakagígar eruption also caused crop failures and droughts in Europe and India.
Recommended Vehicles:
Large 4X4 vehicle