"Watch the wheels roll to find another place home, while you were sleeping, you bet that i might walk this empty northern hemisphere wide…"
- A song by Gregory Alan Isakov
It's an atmospheric and dramatic song, and of course ignores that most of the Northern Hemisphere is not empty at all. In the north of Iceland, though, I found that very atmospheric emptiness I was drawn to years before I ever set foot in Iceland.
The North of Iceland is open and wild. This is where you can truly see the microclimates appearing, sometimes more than five in 50km. Renting a car (From Northbound!) is the best way to see everything on this list, and more. The north of Iceland is a very wide place, with most attractions vastly spread-out. Personally, it has given me some of my best driving experiences.
Ready to go? Let's take a little road trip together.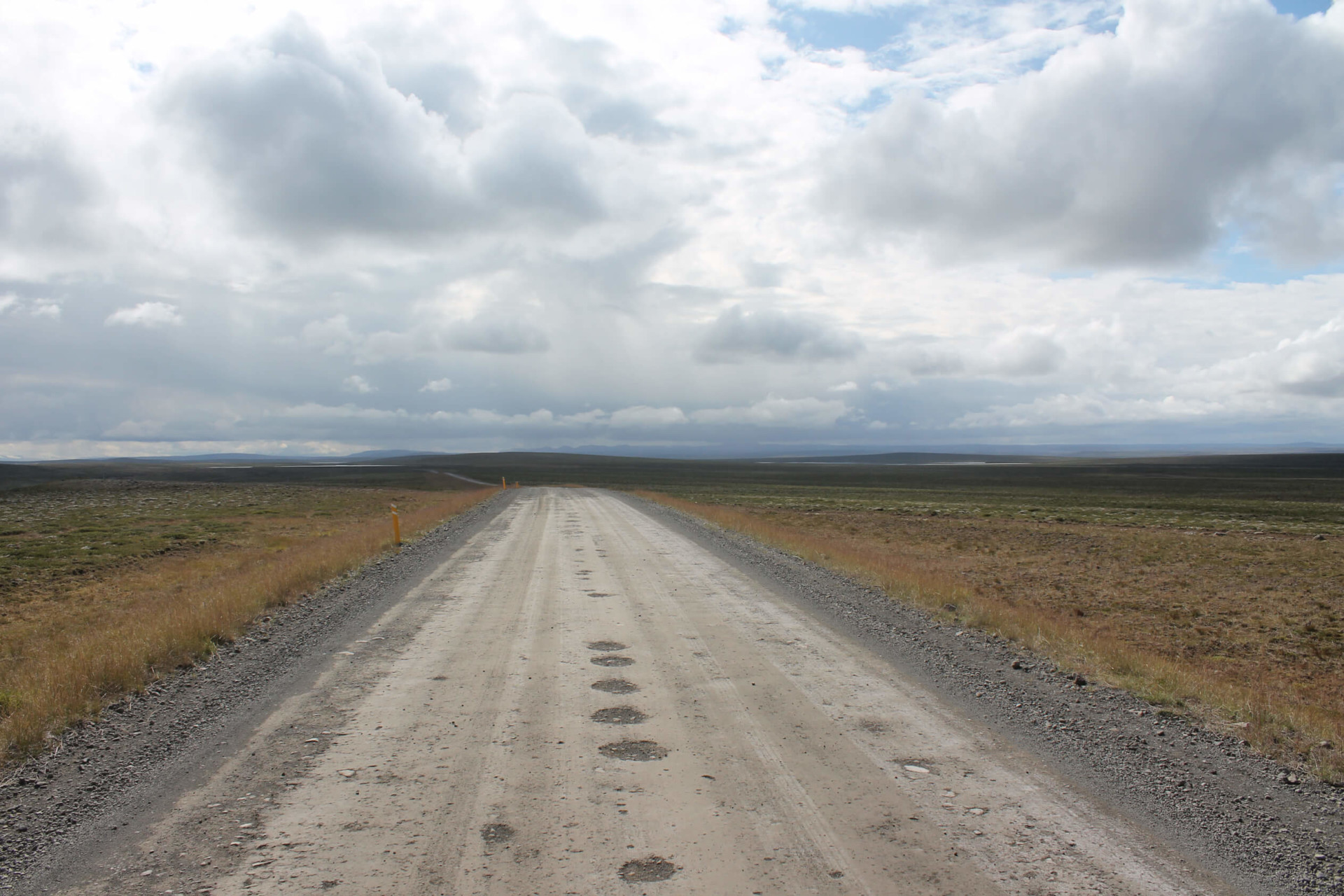 Start: Hveravellir
I can't recommend this highland campsite enough. Drive up through the middle of Iceland through the highlands (4x4 only, and only summertime!) and rest overnight here, where you can soak in a natural geothermal pool under the stars. If you go in late summer and are incredibly lucky, you may even be able to spot Northern Lights from the warm waters. Get your rest for tomorrow's drive.
Day 1: To Lake Myvatn
Saddle up and work your way down from the Highlands on the F35. This road takes you straight to the North without having to be with the crowds on the Ring Road for at least part of the journey. You'll have time to admire the emptiness I was talking about earlier on this drive, from vast rocky fields to the green, picturesque valley that connects the Kjölur route with Route 1. Once on the main highway you'll be able to go 90 again, and you'll speed up to Akureyri and beyond. Don't worry, will be back!
Day 2: Explore Myvatn
Spend a full day here. It's definitely worth it. You'll be able to climb up Hverfjall, a volcanic crater that is one of the largest accessible ones on Planet Earth. You can rent a bike and ride around the whole lake, or take one of the many day hikes on marked trails through the lava fields or geothermal areas. Watch out for trolls and elves up here!
Spend the last part of the day at the Myvatn Nature Baths, which is an even better experience than the famous Blue Lagoon in Reykjanes. The waters are highly mineralised, making them excellent for your skin and overall health.
Day 3: To the East
From Myvatn, head out east on Route 1. You'll pass through the area around the Nature Baths, which truly seems like it's on Mars. Through the hills and a massive flat area of lava field, there stands the powerful waterfall, Dettifoss. This gray wonder is the strongest waterfall in all of Europe, and commands upmost respect.
From here, head out further to the East. In just 2 hours' time, you'll be in Egilsstaðir. This is the largest town in the Eastern part of Iceland, and home to the largest forest in the country (Hallormsstaður National Forest). Explore the forest on foot.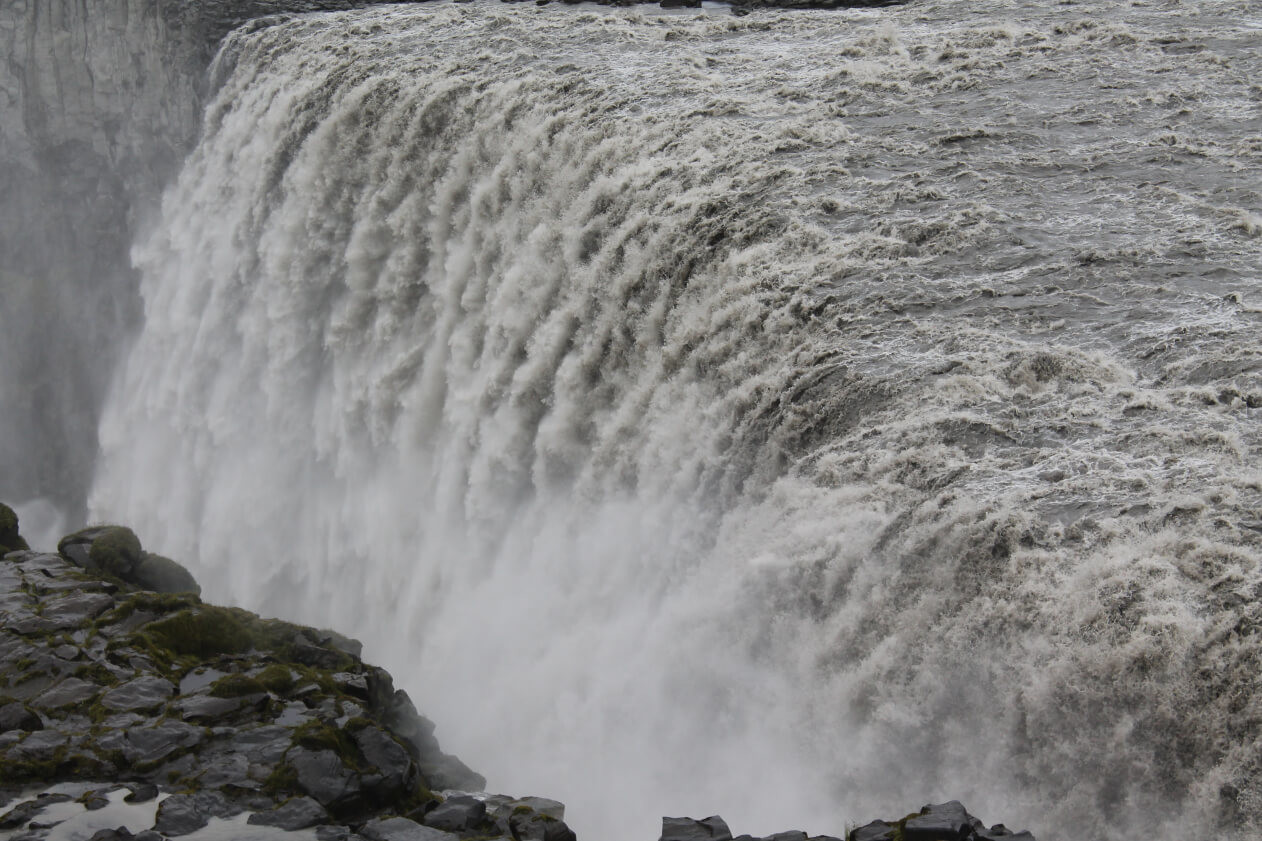 Day 4: Back to Akureyri
Now it's time to head back to the northern 'capital,' Akureyri. Make sure you have your coffee, strap in, and drive back along Route 1. You'll have a chance to take more photos of the places you have passed on days two and three.
If you time it right, you'll be able to go on a staple of the North when you arrive. Whale watching tours leave many times a day, and are worth their price. The whales play in the fjords and show off natural behaviours. Dress warmly! Stay in Akureyri for a couple of days to really see and understand the place.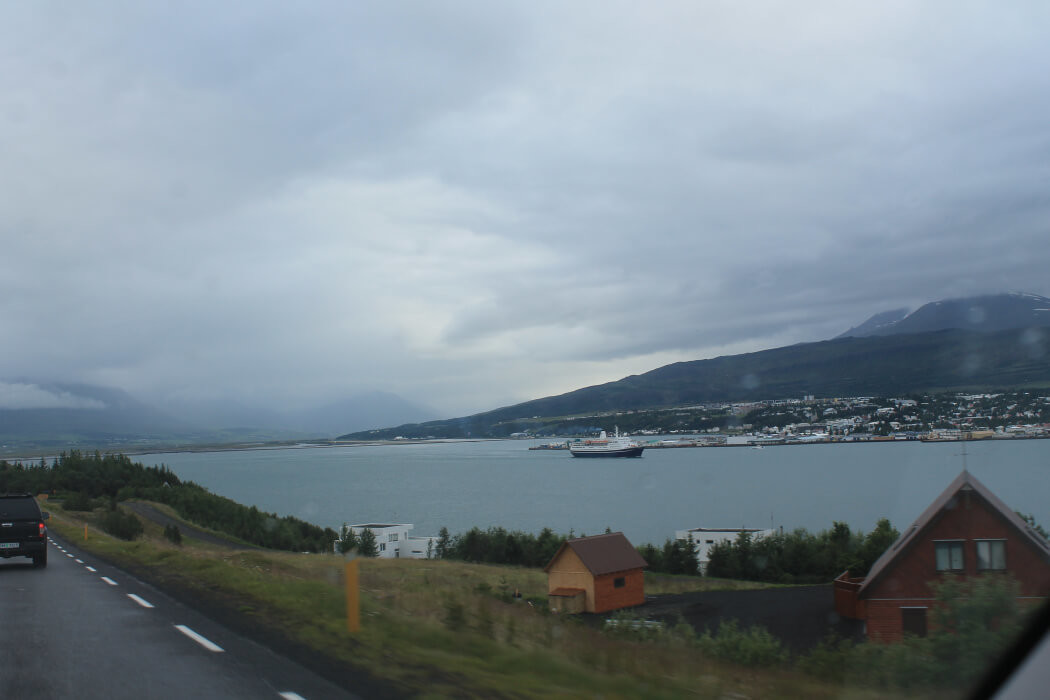 Day 5: Northern Fjords
Once you've had your fill of civilisation, head north from Akureyri. It's time to hit the Arctic Circle. Drive to Dalvik and take the ferry to Grimsey, a tiny island 40km off the coast of Iceland. This island has a population of around 100 people and millions of birds in the summertime. The ferry takes three hours one way, so you'll need a full day to explore.
Stay in one of the towns on the Northern fjords. You'll need strength for tomorrow.
Day 6: Back to Reykjavik
Your North Iceland adventure is coming to a close. It's time to wander back to the capital area, along the fjords and Route 1. On the way back you can savour one of the most famous drives in Iceland, with long fjords and insane landscapes. Stop at one of the famous rest stops for lunch and soft serve, and when you get into Reykjavik you will what you have accomplished.
Taking a little more than a week to explore the North of Iceland is not even close to enough time. You'll find something amazing every kilometer if you are looking. Remember, you can always come back!