It seems everyone wants to go to Iceland these days. That's hardly surprising. The introduction of new flight routes from Europe and North America encourage competitively priced air travel and increase connectivity.
Social media feeds are popping with Insta-worthy pictures of icebergs marooned on Jökulsárlón beach and loved-up couples toasting their vacation with a glass of bubbly from the Blue Lagoon. That's all very well, but what if the island's rammed when you get there, ruining your romanticized image of windswept vistas unsullied by fellow travelers?
Help is at hand with our guide on how to avoid the crowds during your Iceland vacation.
Choose Your Season
It will come as no surprise to read that Iceland receives most of its visitors during the summer months. The temperatures are mild, in the region of 10 to 15°C, and there's slightly less chance of rainfall. The days are long, maximizing the potential for sightseeing.
According to statistics published in the most recent Icelandic Tourist Board report, in 2014, 42.2% of foreign visitors chose summer for their trip. But here's the thing: the word's spread fast that summers in Iceland can get busy, so travelers have adjusted their trip plans accordingly and just two years later, that figure was 37.6%.
Winter's actually the second most popular season, attracting holidaymakers with the promise of seeing the Northern Lights and a magical snow-covered landscape.

For the moment, at least, the smart move is to come in early spring before the season kicks off. The payback is that some attractions won't have reopened, the lagoon boats of Jökulsárlón being a case in point. But you do stand a chance of seeing some of Iceland's top destinations without it feeling like Times Square five minutes before midnight on New Year's Eve.
Research Tour Times and Routes
If you do opt for peak season and are keen to see the highlights of the Golden Circle, all is not lost. Many visitors take an organized tour and these coaches tend to follow a prescribed route.
The majority of tour operators head first to Thingvellir, site of Iceland's first Parliament, before heading to Geysir and finally Gullfoss. A few begin the sightseeing program at Gullfoss and complete the circuit in reverse.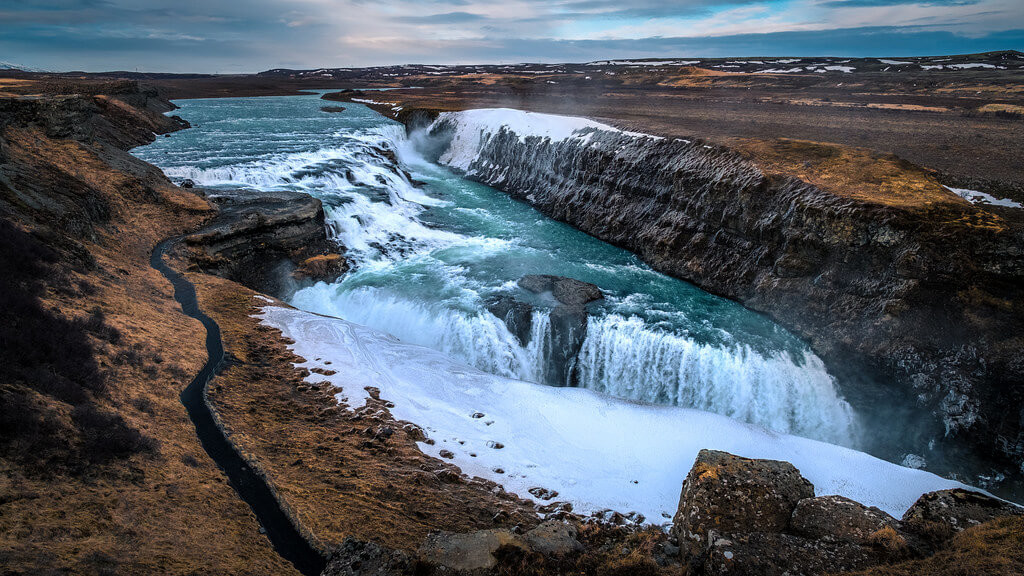 By renting your own vehicle, you'll have complete flexibility to choose in which order you hit the sights and crucially, how long you'll be able to stay. Tick off Geysir before everyone else arrives and get some clear shots across the fountain of boiling water and steam without a camera-toting tourist staring right back at you.
Next, pop up to Gullfoss, just a ten-minute drive up the road. Tours tend to stay about 45 minutes, enough time for a quick hike along the gravel path to get a close-up view and back to the car park. Hang around with a packed lunch and wait for the crowd to thin.
Last up, wander alongside the towering tectonic plates at Thingvellir before heading back to the city.
Get Up Early and Stay Up Late
Or if you need your rest, pick one or the other. Having your own wheels gives you the flexibility to set your own schedule and to stay wherever you please. If you're driving the ring road and want to stop off at popular sites like Seljalandsfoss and Skógafoss waterfalls, try somewhere like the Hotel Skógar as it'll give you a two-hour jump on those driving from Reykjavik.
That gives you time for an early breakfast and at least an hour of peaceful sightseeing before you have to share your hike with a whole load of others.
Alternatively, why not hire a camper van for the ultimate in go-as-you-please accommodation?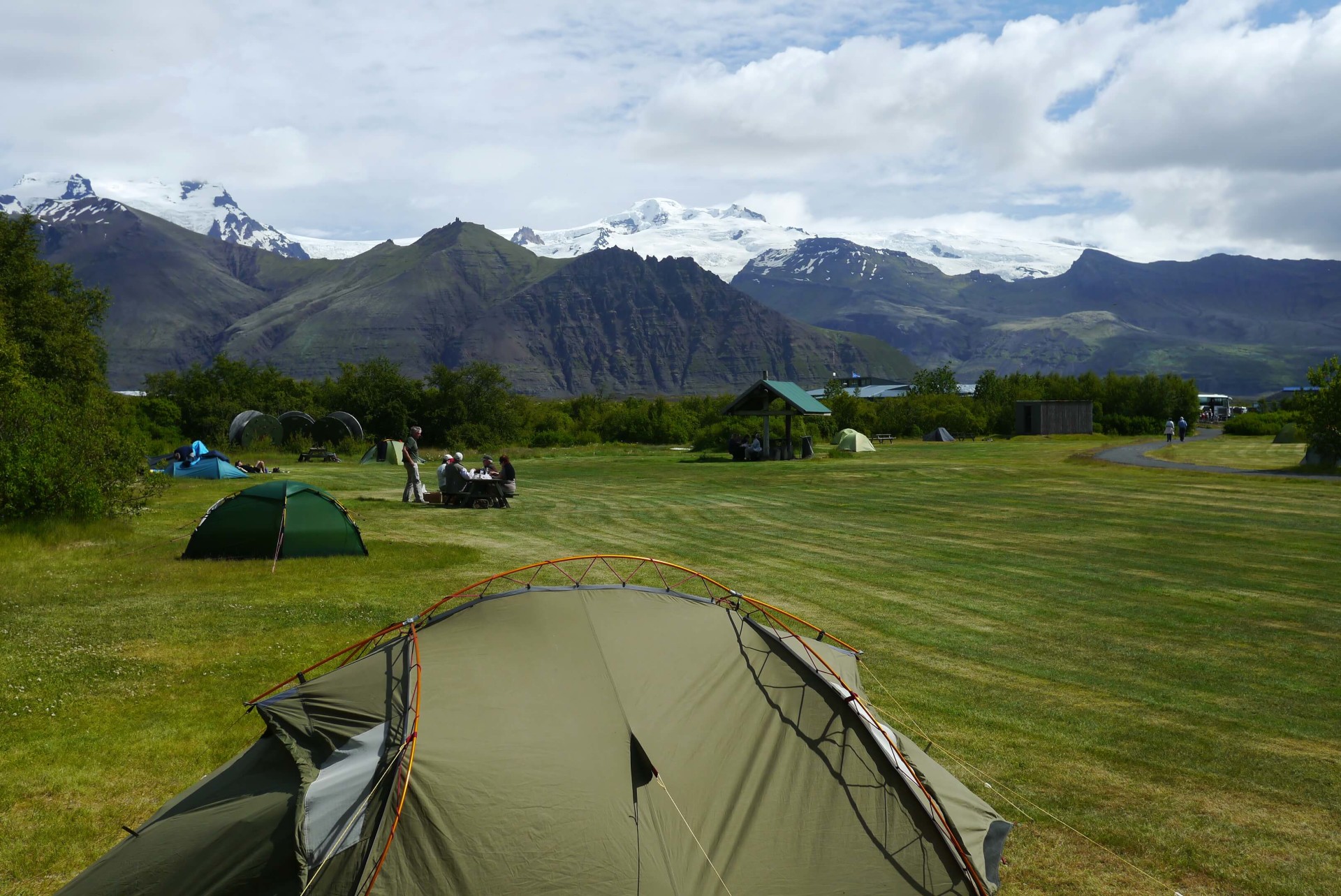 Likewise, the tour buses deposit their charges back at their hotels in time for dinner. Drive yourself and you can choose where and when to eat, giving you the option of rearranging your visits accordingly.
Petrol stations often have surprisingly good restaurants attached, making them a popular choice for those on the road. And remember, in summer, there's still going to be daylight at 11 o'clock at night, so there's no rush to tick off the sights before sunset.
Head North, East, and West
A large segment of Iceland's foreign visitors confines themselves to Reykjavik, Reykjanes, and the South Coast. You can't blame them: for a first-timer, you'd tick off the commonly agreed highlights and leave satisfied that you'd seen the best of Iceland's dramatic scenery.
But there's a whole lot more besides, and focusing your attention on other areas of the country is going to help you avoid the crowds. If time's short, try the Snæfellsnes peninsula. It's an easy drive from Reykjavik, yet the off the ring road location means it sees fewer visitors than you might expect.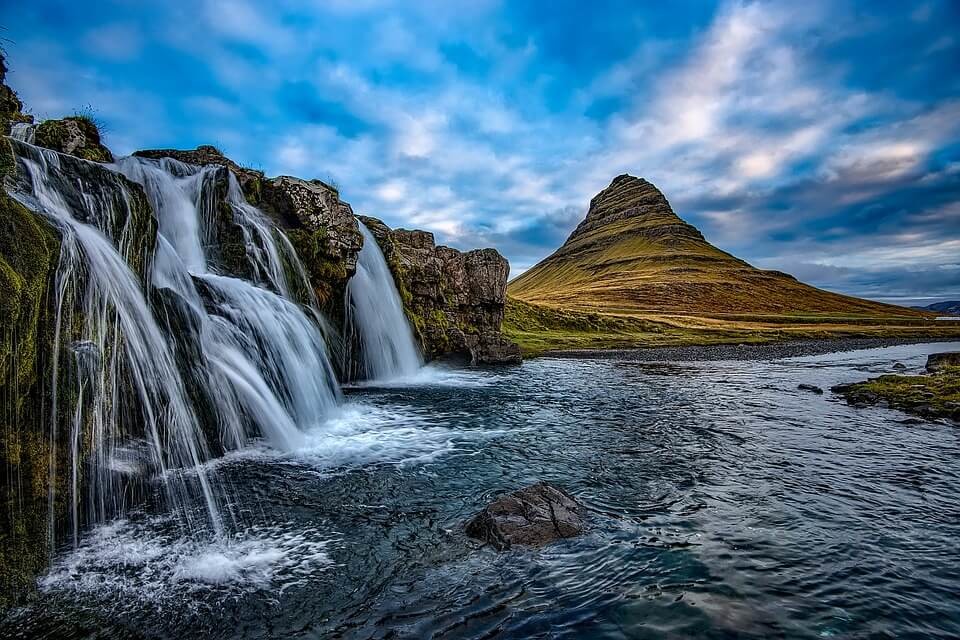 Venture further afield and the delights of the east and north coasts, not to mention the Westfjords, are yours for the taking. Internal flights connect Reykjavik with Akureyri and Egilsstaðir.
Akureyri makes a convenient base if you wish to visit Dettifoss Waterfall, Lake Mývatn, Ásbyrgi Canyon the puffins of the Tjörnes Peninsula.
Egilsstaðir gets you within reach of the delightful waterfalls of Hengifoss and Litlanesfoss or perhaps ride Iceland's famous horses or go on safari Icelandic-style in search of reindeer.
Seek Out Alternative Attractions
Of course, there's no need to leave the well-trodden path if you have some imagination. There are countless hidden gems along the way that are easily accessed from Route 1 or within a short drive of Reykjavik. Build them into your mainstream itinerary when you need a bit of alone time.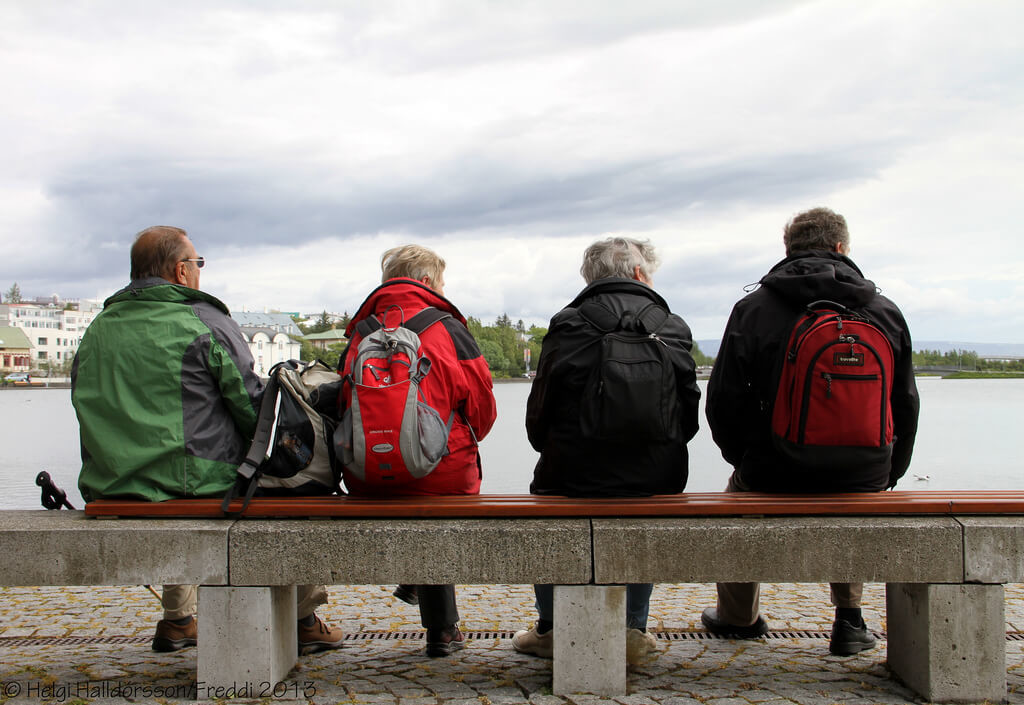 You'll find remote beaches, off the beaten track waterfalls, turf-roofed farmhouses and even Iceland's answer to Stonehenge, all yours for the taking if you do your homework.
Wherever you choose to visit, we hope you have the holiday of a lifetime. Let us help you choose the right vehicle for your needs and set you off on your Icelandic adventure.