Read about 9 magical waters in Iceland, where to find them and what to expect.
How can something produce such a vast amount of water? Rain plays the biggest part, of course, with water evaporating into vapors and coagulating to form the clouds that proceed to squirt out that beautiful rain we all love so much. But, most of the waterfalls around Iceland are funneling water from the colossal glaciers such as Vatnajökull, Langjökull or Eyjafjallajökull.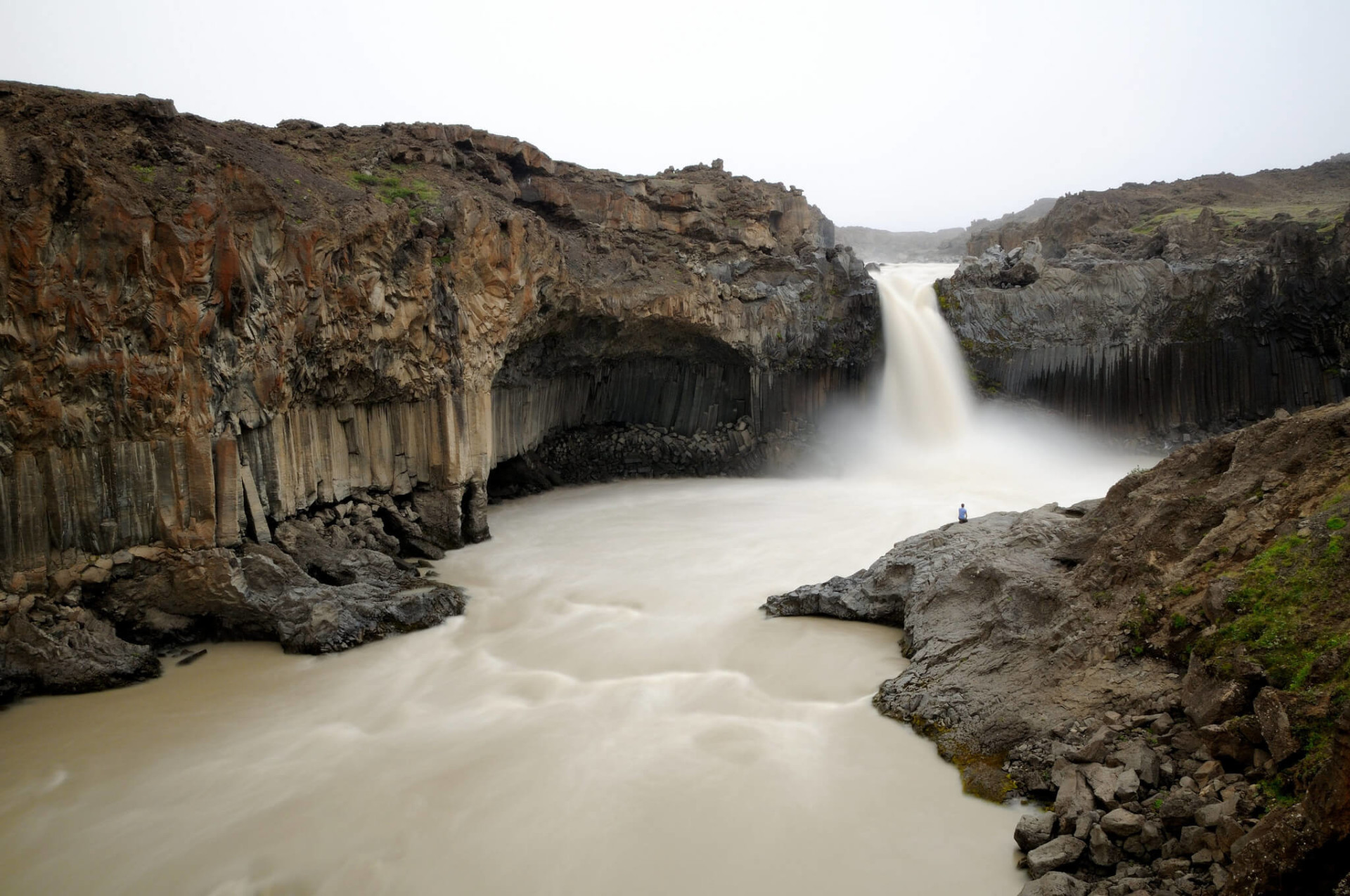 Photo: Jesús Rodríguez Fernández
Aldeyjarfoss
Century Island Fall
Surrounded by dark basalt columns of lava that provide a charismatic contrast to the white river flowing through. Aldeyjarfoss is twenty meters high, situated in the north of Iceland in close proximity to the Sprengisandur Highland Road. It also happens to be a popular hatching ground for falcons and geese.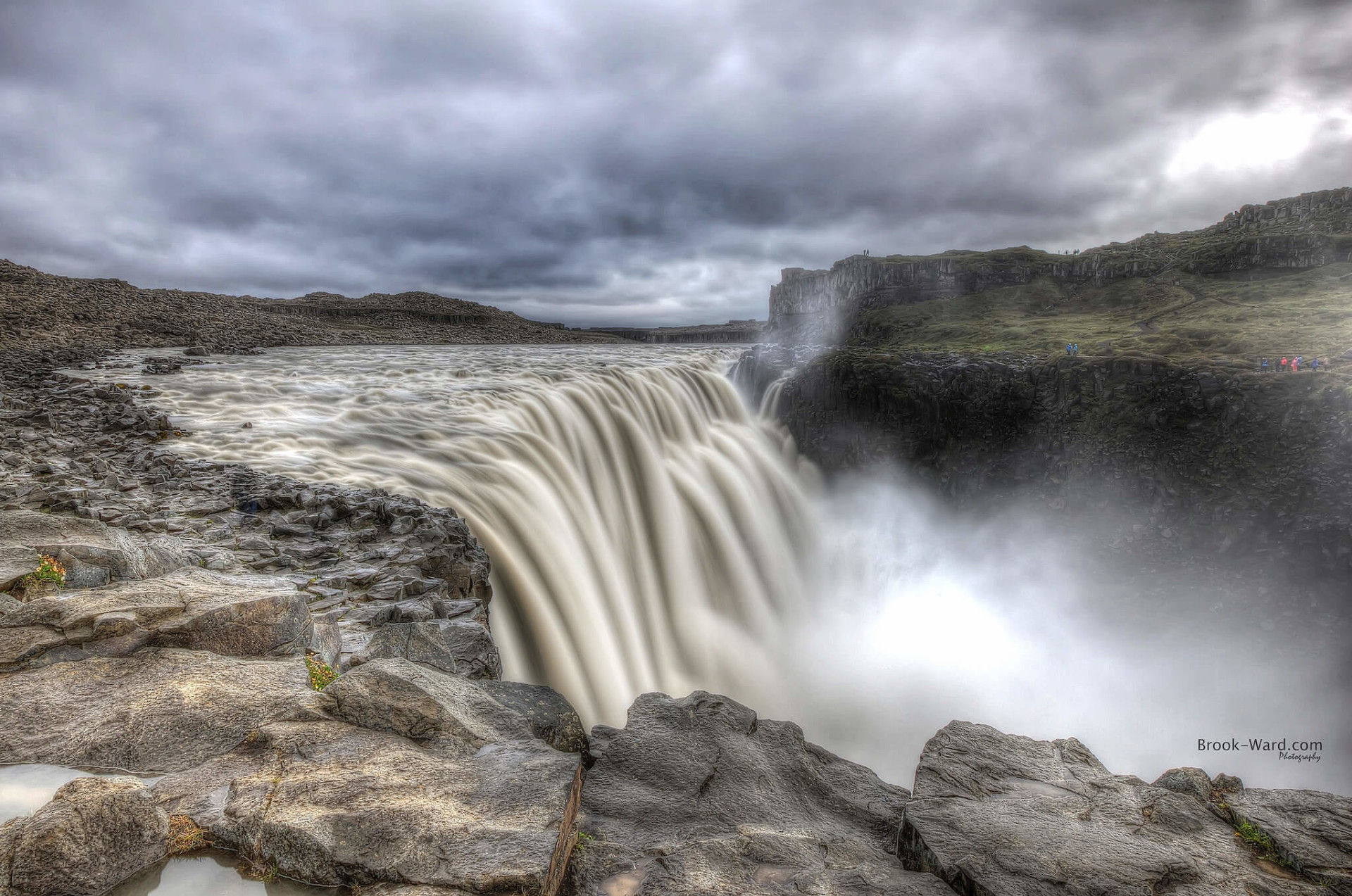 Photo: Brook Ward
Related:
---
Dettifoss
Falling Fall
I prefer to call it The Fall That Falls, but we'd perhaps be better off calling it by its native Icelandic name. A common misconception is that Dettifoss is the largest waterfall in Europe in terms of volume while it is, in fact, one of Europe's most powerful waterfalls with an average flow rate of 193 m3/s. The movie Prometheus was partly shot there.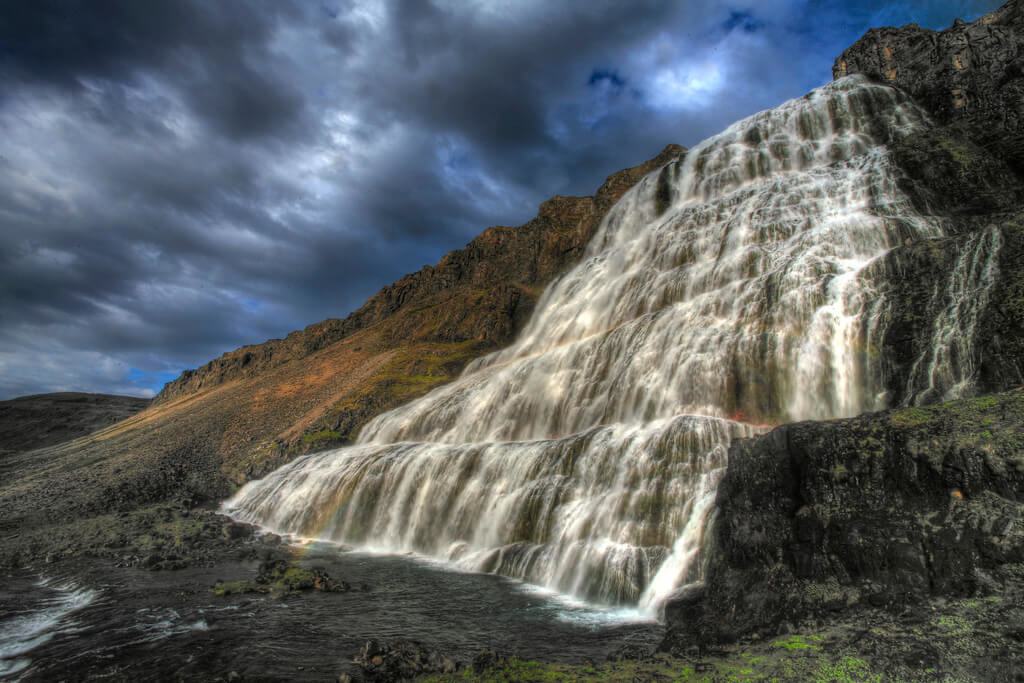 Photo: Sigurður Þ. Sigurjónsson
Dynjandi
Drummer
A hundred meters high, Dynjandi is also referred to as Fjallfoss (Mountain Fall). Dynjandi can be found in the north-west corner of Iceland.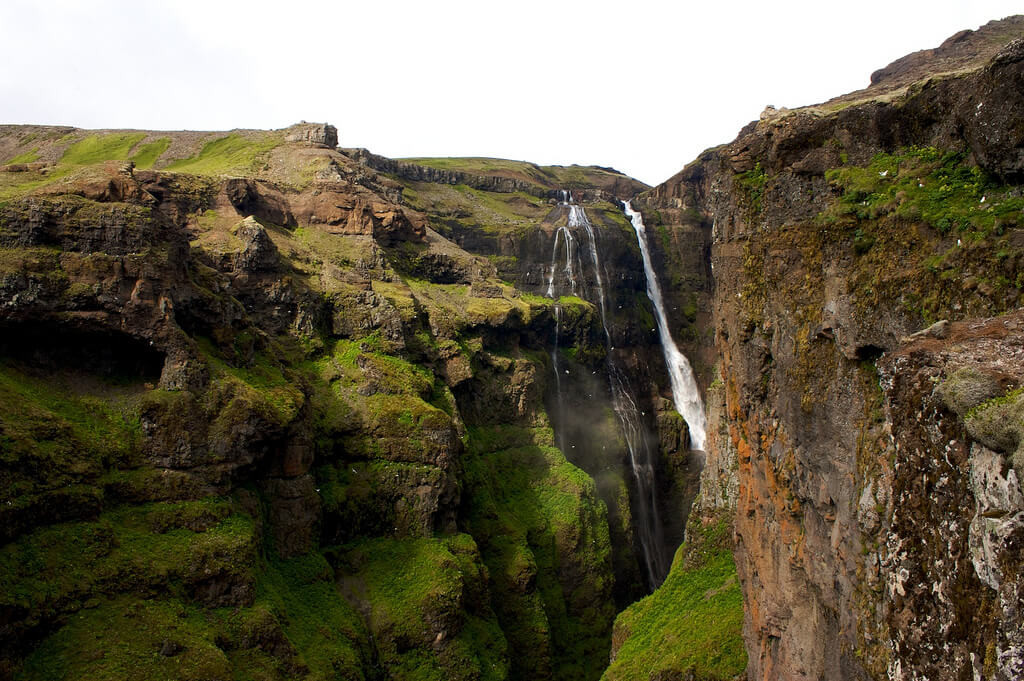 Photo: Matito
Glymur
Echo
One of Iceland's highest falls, Glymur drops a total depth of 198 meters in the Botnsdal valley of Hvalfjörður. A few paths lead to the fall but travelers should exercise extreme caution as the terrain can be treacherous around it and you wouldn't want to cut your trip short.
Glymur takes his name from an old icelandic folk tale where an elf woman supposedly shapeshifted a man, who had tricked her, into the whale ?Rauðhöfði?. The enraged whale then took to sinking ships in the bay, killing many seafarers, including two sons of a blind priest.
The priest then walked to the beach and proceeded to lure the angry whale up the river, all the way to the waterfall where he got stuck in the narrow. As the wale writhed and tried to free himself, the ground shook and sounds of thunder echoed in the still air until the whale exploded. Since then, the fall has been referred to as Glymur.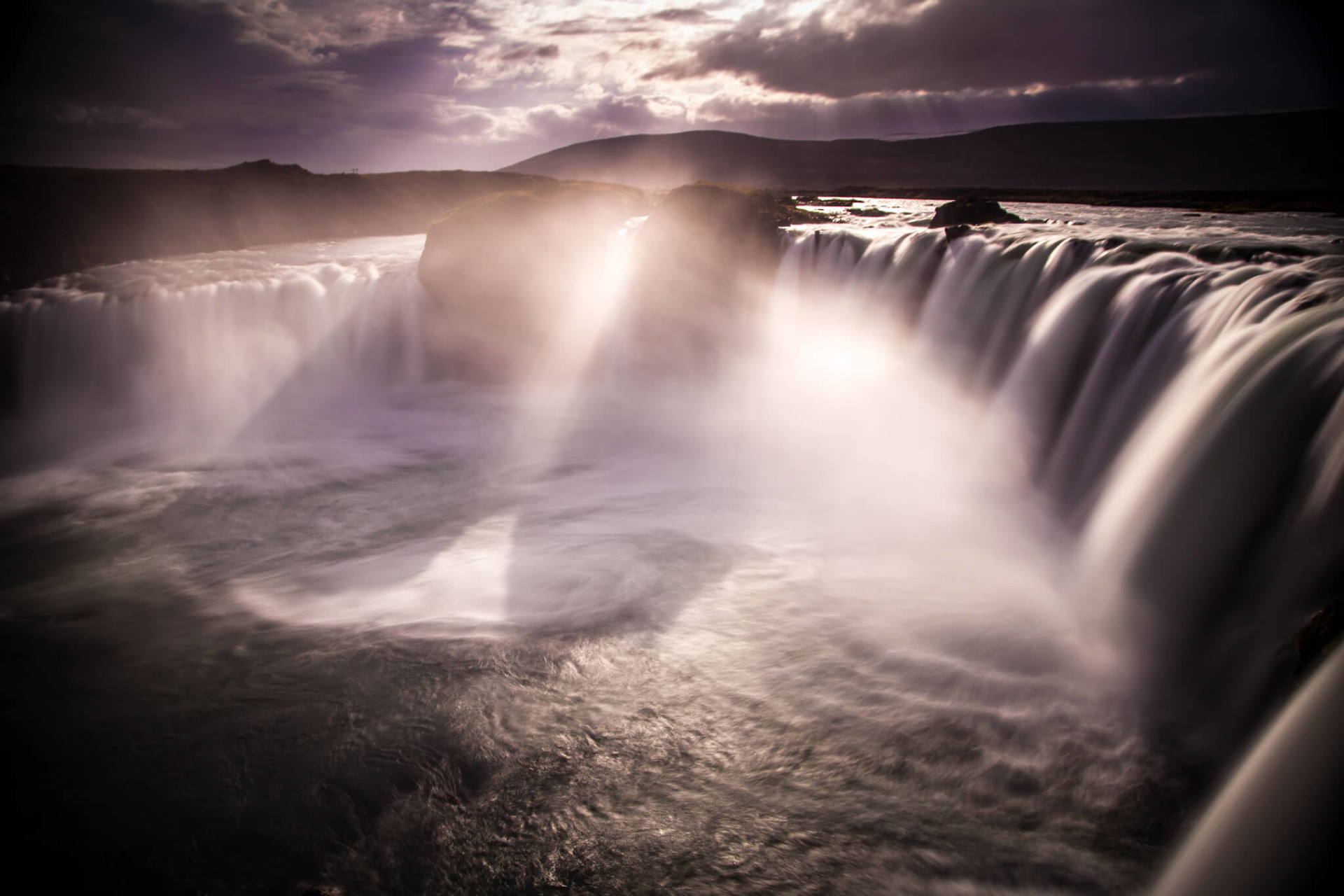 Photo: Andrés Nieto Porras
Related:
Goðafoss
Fall of Gods
One of the most awe-inspiring waterfalls in all of Iceland, Goðafoss is 12 meters high and 30 meters wide. Around the year 1000, Lawspeaker Þorgeir made Christianity the official religion in Iceland. As he returned from the Alþingi parliament, it is said that Þorgeir threw his statues of the Norse gods into the waterfall, etching Goðafoss into history as a natural monument to the end of Icelandic paganism.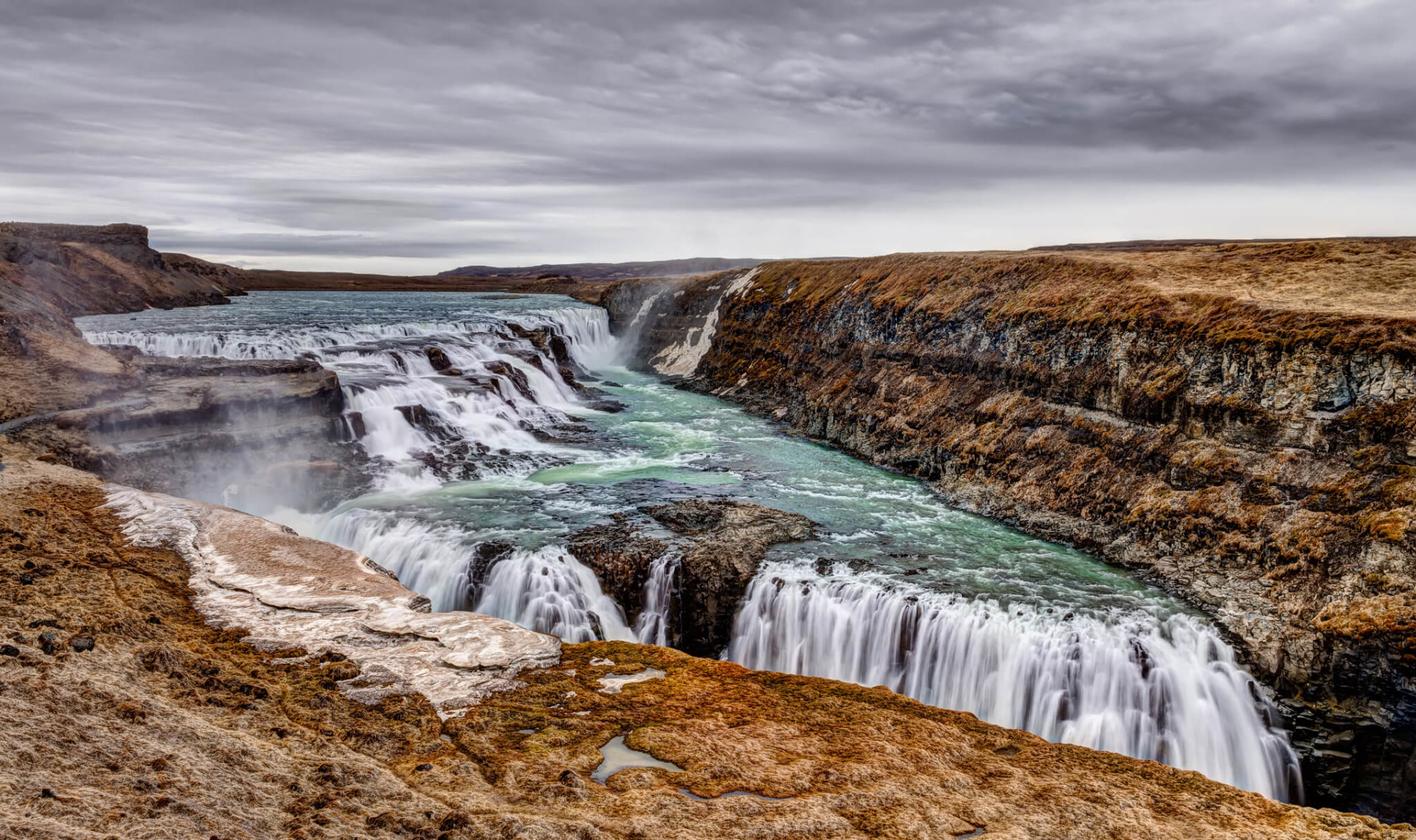 Photo: Jacob Surland
Related:
---
Gullfoss
Golden Falls
The king of Icelandic waterfalls, Gullfoss is one of Iceland's most iconic landmarks and part of the popular Golden Circle tourist route. Gullfoss is 32 meters high with 2 separate drops that can be viewed from different platforms built around the fall.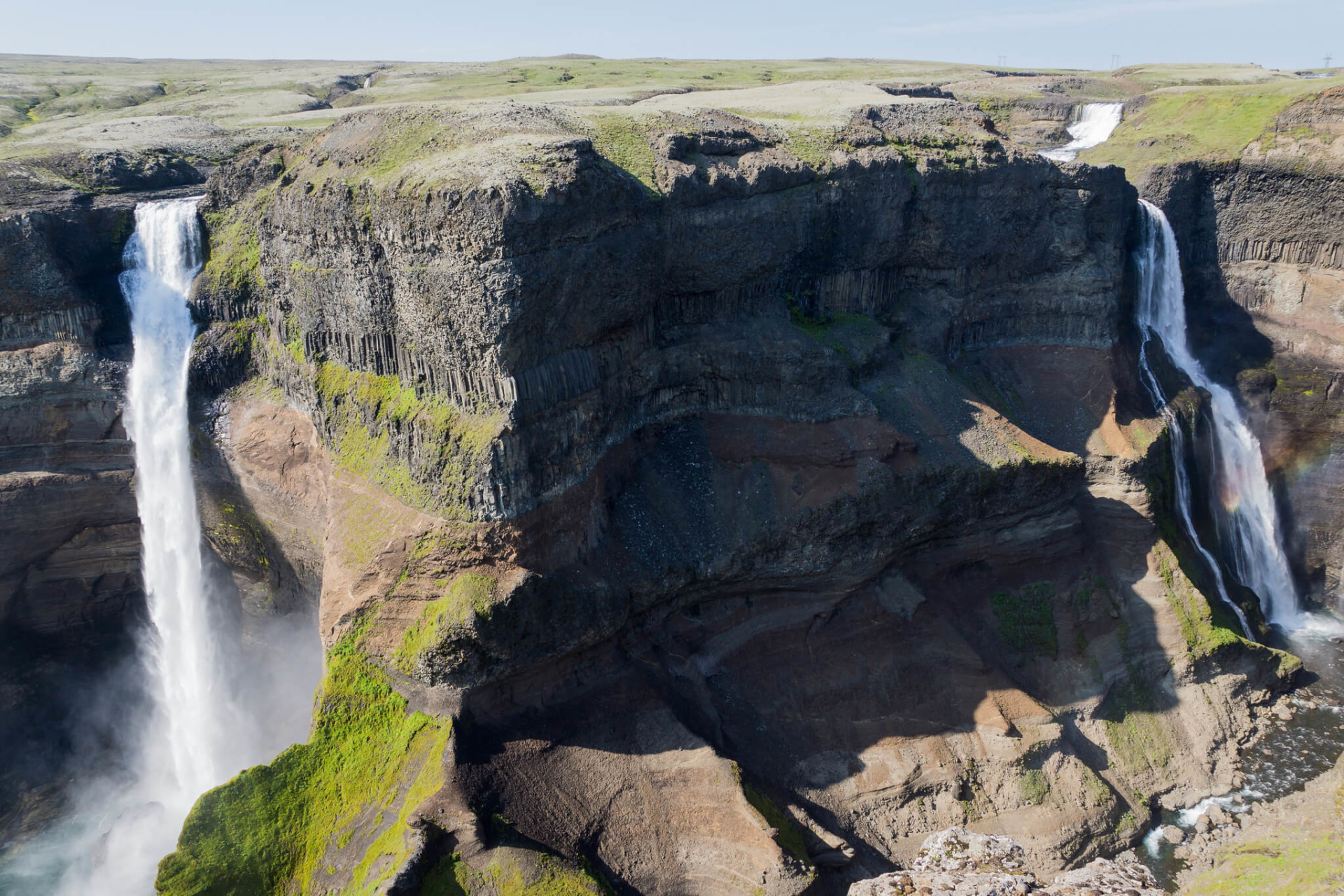 Photo: Harald Deischinger
Related:
Háifoss
Highfalls
Situated in Fossárdalur close to the volcano Hekla, Háifoss is a stunning 128 meters high. Right next door is another waterfall known as Granni, which takes its name from the word nágranni, meaning neighbor.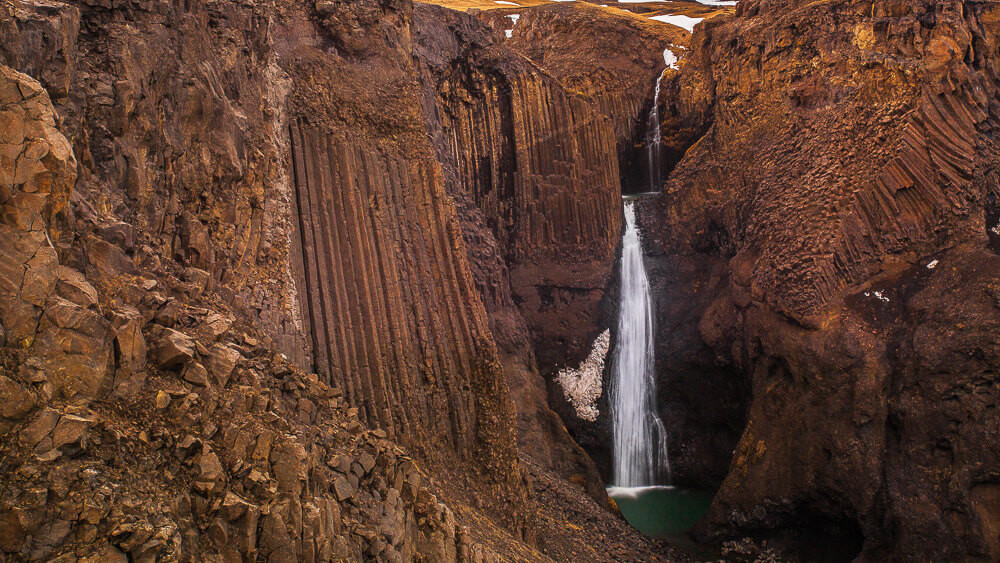 Photo: Jay Kumar
Hengifoss
Hanging Falls
Falling a depth of 128 meters, equal to that of Háifoss, makes the pair of them share the seat as the second highest waterfalls in Iceland. Hengifoss drops into an impressive red canyon joining the river of Hengifossá.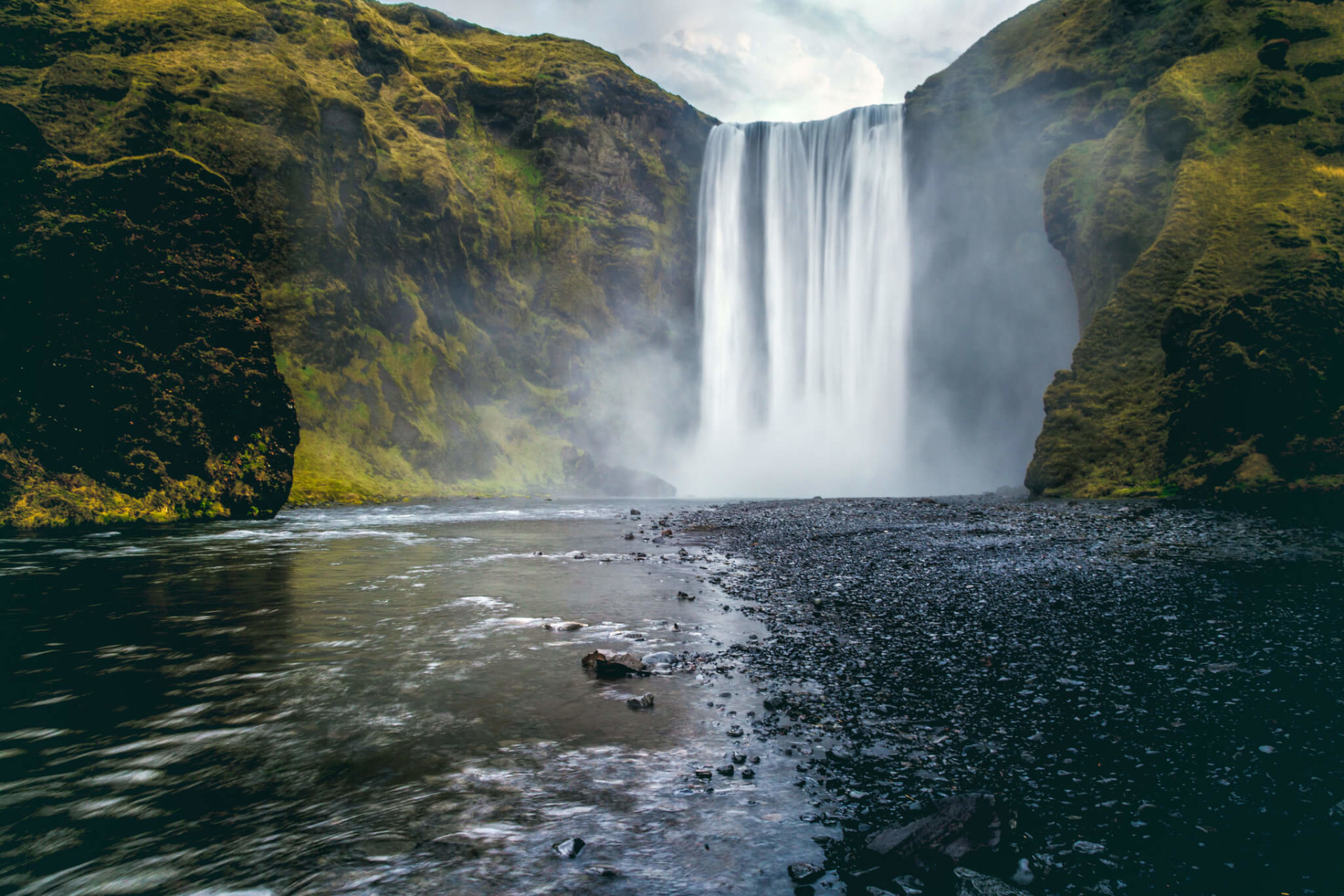 Photo: Andrés Nieto Porras
Skógafoss
Forest Falls
One of the biggest waterfalls in Iceland with a width of 25 meters and a 60-meter drop, Skógafoss an impressive cataract fall that allows travelers to hike the path next to it to witness the drop from up high. But don't neglect the sight from down below as legend tells of an old Viking treasure being hidden behind the curtains of the waterfall. Perhaps if you stare long enough you'll catch a glimpse.
Hope you find them all!
---
---
Hire the Perfect Iceland Rental Car Here!