Iceland has grown tremendously in popularity over the last few years. According to statistics released in 2017 by the Icelandic Tourist Board, foreign visitor numbers increased from under half a million in 2010 to almost 1.8 million in 2016. That trend seems set to continue, with Iceland remaining a fashionable must-see destination in the travel press and online community.
The majority of tourists, as you'd expect, arrive during the summer months. The majority visit the capital Reykjavik and a large proportion of that total completes the popular Golden Circle tour and takes a dip in the Blue Lagoon.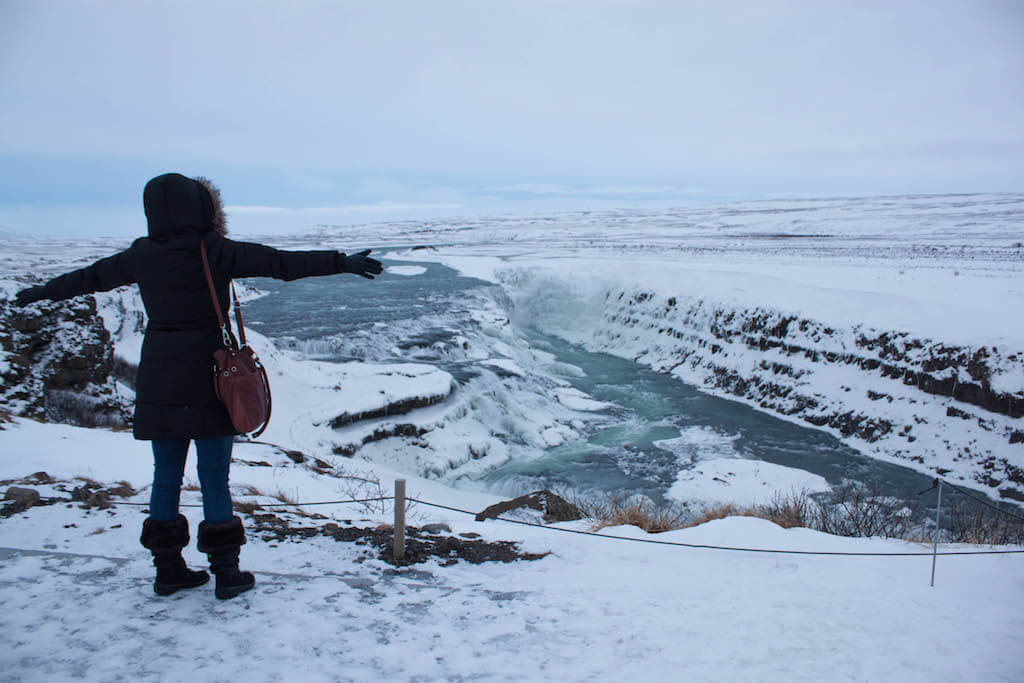 So what can you do if you prefer to slip away from the pack? With some careful planning, it's possible to lose the crowds, even in summer. There's just so much incredible scenery in Iceland that even in July and August it's possible to get off the beaten track. To save money on expensive tours, you'll need your own wheels, but car hire is easy to arrange so there's no excuse not to set off on your own. Here are our picks for Iceland off the beaten track.
You're Looking For An Urban Vibe
If Reykjavik's too busy but you still want an urban vibe, then head north to Akureyri. Its population's still only 18,000 but the town manages to fit in numerous museums, galleries, and even botanical gardens. Interesting fact for UK visitors: one of the stained glass windows in Akureyri's cathedral came from Coventry.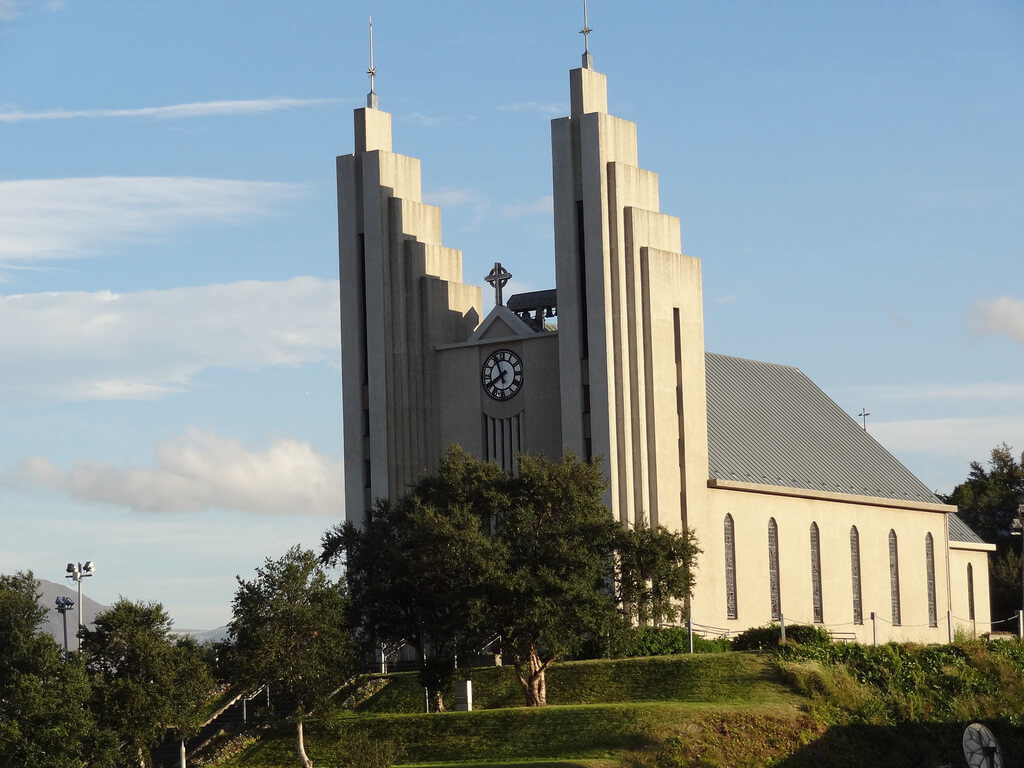 It was sent over during World War Two to keep it safe but never made it back to Blighty.
In winter, Iceland's second largest settlement doubles as a ski resort, with the slopes of Hlíðarfjall Mountain tantalizingly close to Akureyri.
You Want To Take A Dip In A Thermal Pool
Ditch the Blue Lagoon and head for one of Iceland's many natural hot springs that provide the geothermally heated water for a fraction of the price – or even nothing at all. You don't even have to leave the capital to visit Nauthólsvík.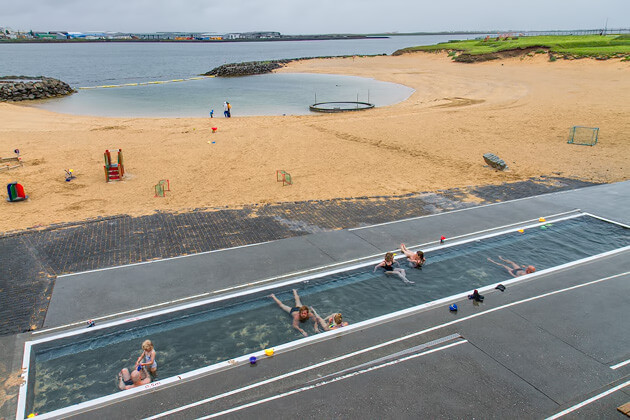 It opened in 2001 and receives less than half the visitors the better known Blue Lagoon does. The cold waters of the Atlantic moderate temperatures of this artificial lagoon but there's a 38°C hot tub if you like your water piping hot.
Best of all, admission's free. Other crowd-free alternatives include Landmannalaugar, known as the Farmer's Hot Bathing Pool, and Jarðböðinn Nature Baths near Mývatn.
You're Up For A Hike To A Waterfall
Gullfoss draws the crowds as it's on the Golden Circle circuit, so you'll share the path alongside its plunging gorge with hundreds of day trippers. Instead, try your luck with two waterfalls a short drive along Route 1.
Seljalandsfoss is the only waterfall in the country from where you can walk behind the curtain of water, but because of that, it's a popular stop. Instead seek out tiny Gljúfurárfoss, semi-hidden in a narrow slot canyon just up the road. If the water's not too high you can wade in for a closer look.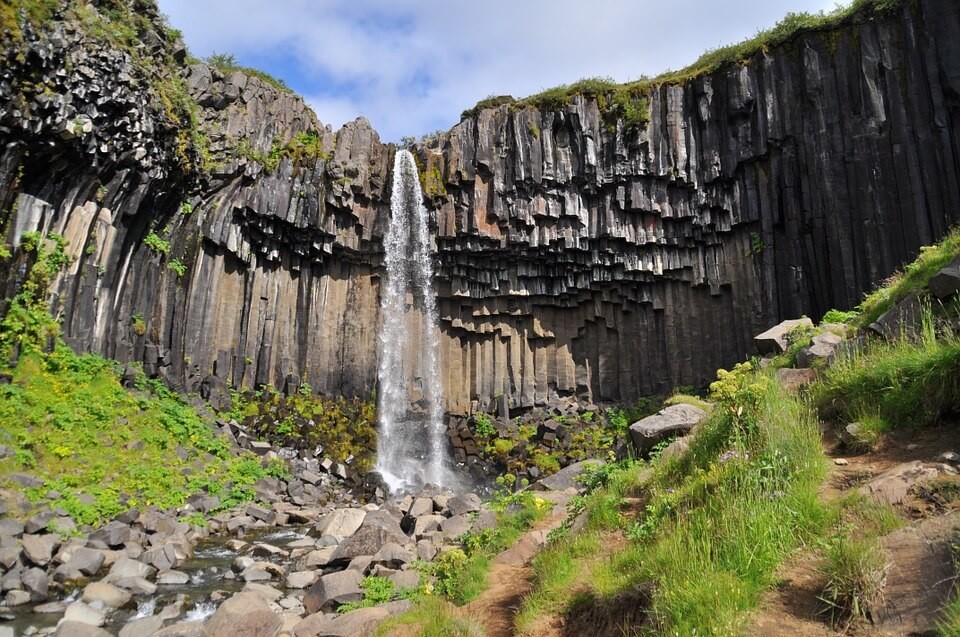 Not enough drama? Try Svartifoss, whose towering basalt columns are said to have provided the inspiration for Reykjavik's Hallgrímskirkja.
Goðafoss, the "waterfall of the gods" is another smart choice. You'll find it on the Skjálfandafljót River as it crosses a north-easterly lava field. The 30-meter span of this impressive cascade of water makes it one of the most spectacular sights in the country.
You're In Search Of A Remote Beach
Jökulsárlón is perhaps Iceland's most famous beach; its washed-up icebergs a firm favorite with travelers and rightly so. But Sólheimasandur beach attracts those in the know because of a single, unusual landmark. Tucked away in a hollow in the black sands sits the wreckage of a plane that came down unexpectedly in 1973. Fortunately, the crew of the US Navy SDC-3 freight plane made it out unscathed, but the fuselage of the plane never moved from the crash site. You'll need GPS coordinates to find it as it's reached by a poorly marked gravel path.
You Want An Off The Beaten Track Birding Experience
Something like 10 million puffins come to Iceland each year and the vast majority hang out in the Westman Islands, drawing thousands of visitors each summer to photograph these cute and colorful birds.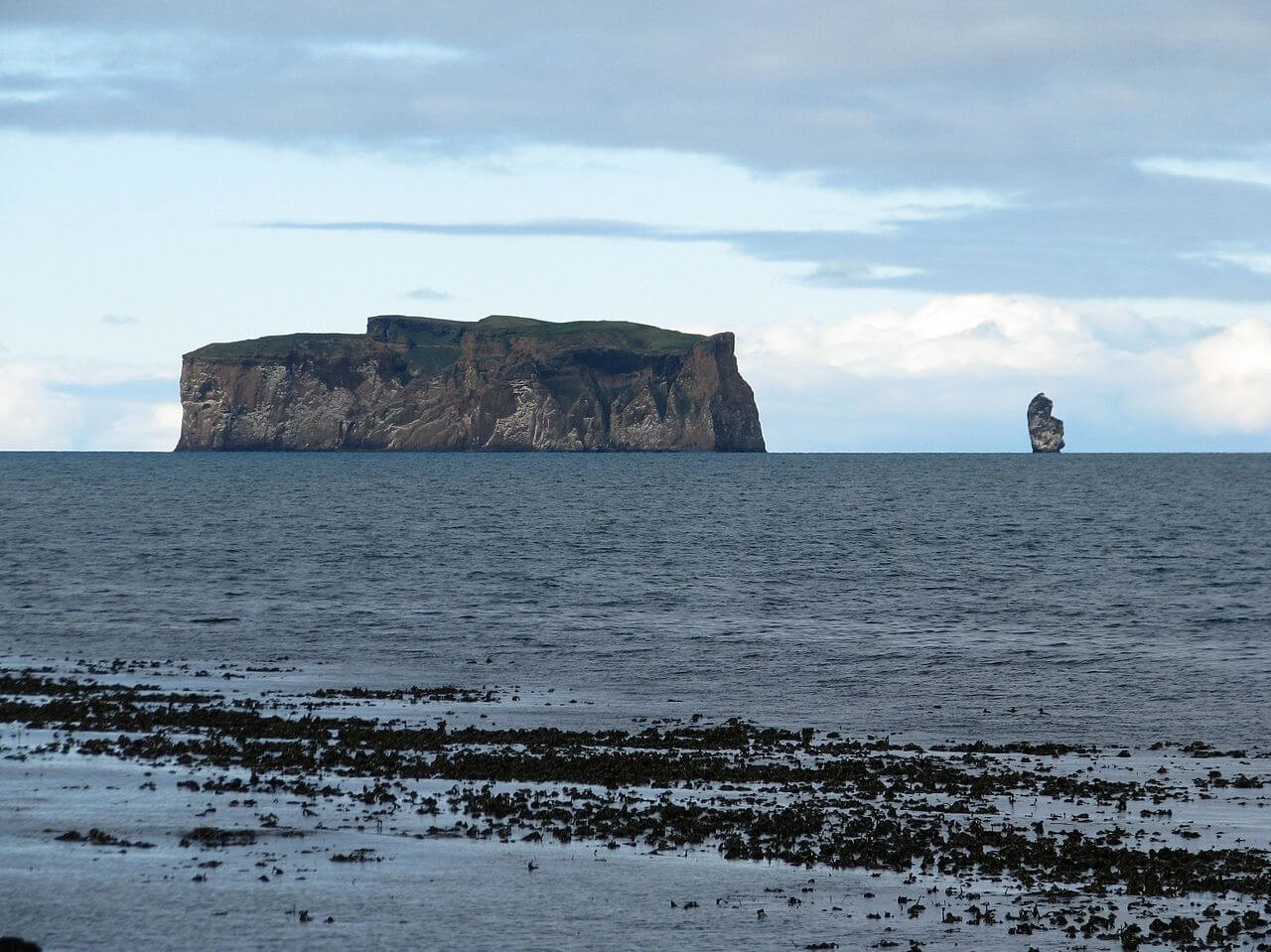 Try something different and take a boat tour to Drangey Island in North Iceland. It's possible to scale the Uppgönguvík (literally "climbing up cove"). A steep 180-meter climb using ropes, chains and a ladder for the final ascent isn't for the faint-hearted but, in season, you'll be rewarded not only by puffins but also guillemots and auks too.
You're Looking For Something Quirky
If the location of a historic Parliament at the intersection of two tectonic plates is just, well, too ordinary, then cross Thingvellir off your list. Instead, try a visitor attraction that's one of Iceland's newest. It won't compete in history but Arctic Henge is arguably as memorable.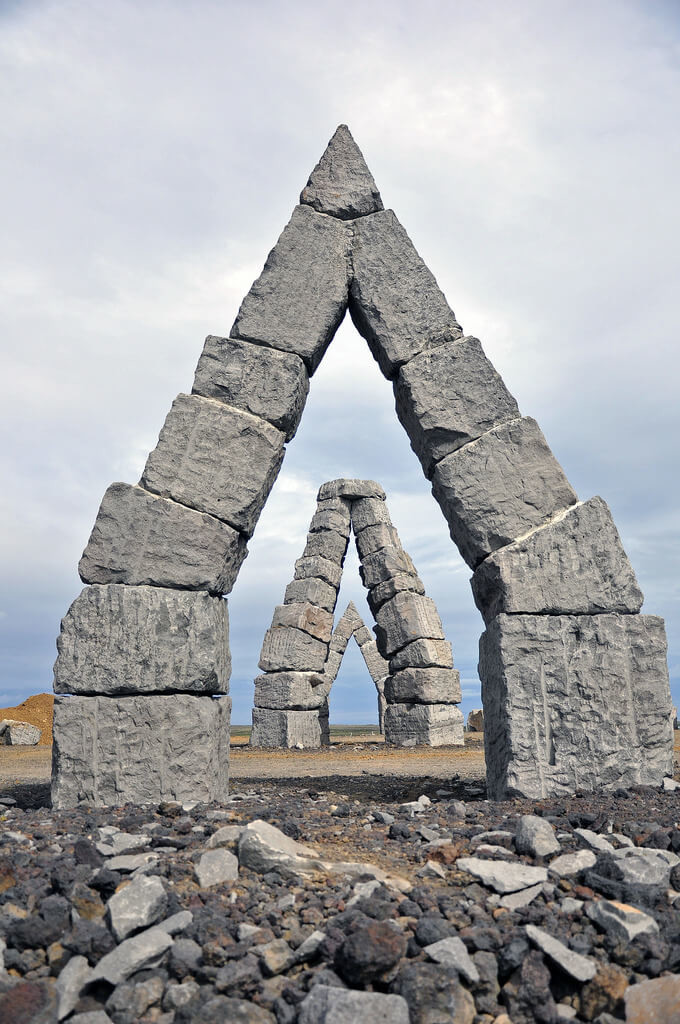 You'll come across it in Raufarhöfn, tucked away in the far north of the country. Known locally as Heimskautsgerðið and constructed from basalt columns, it acts as a sundial, following ancient Norse mythology.
You've Heard About A Fairytale Canyon
It's not much of a detour off Route 1, up a gravel track, yet relatively few people stop at the delightful Fjaðrárgljúfur canyon. In the soft light of early morning or late afternoon, the canyon takes on an almost magical quality.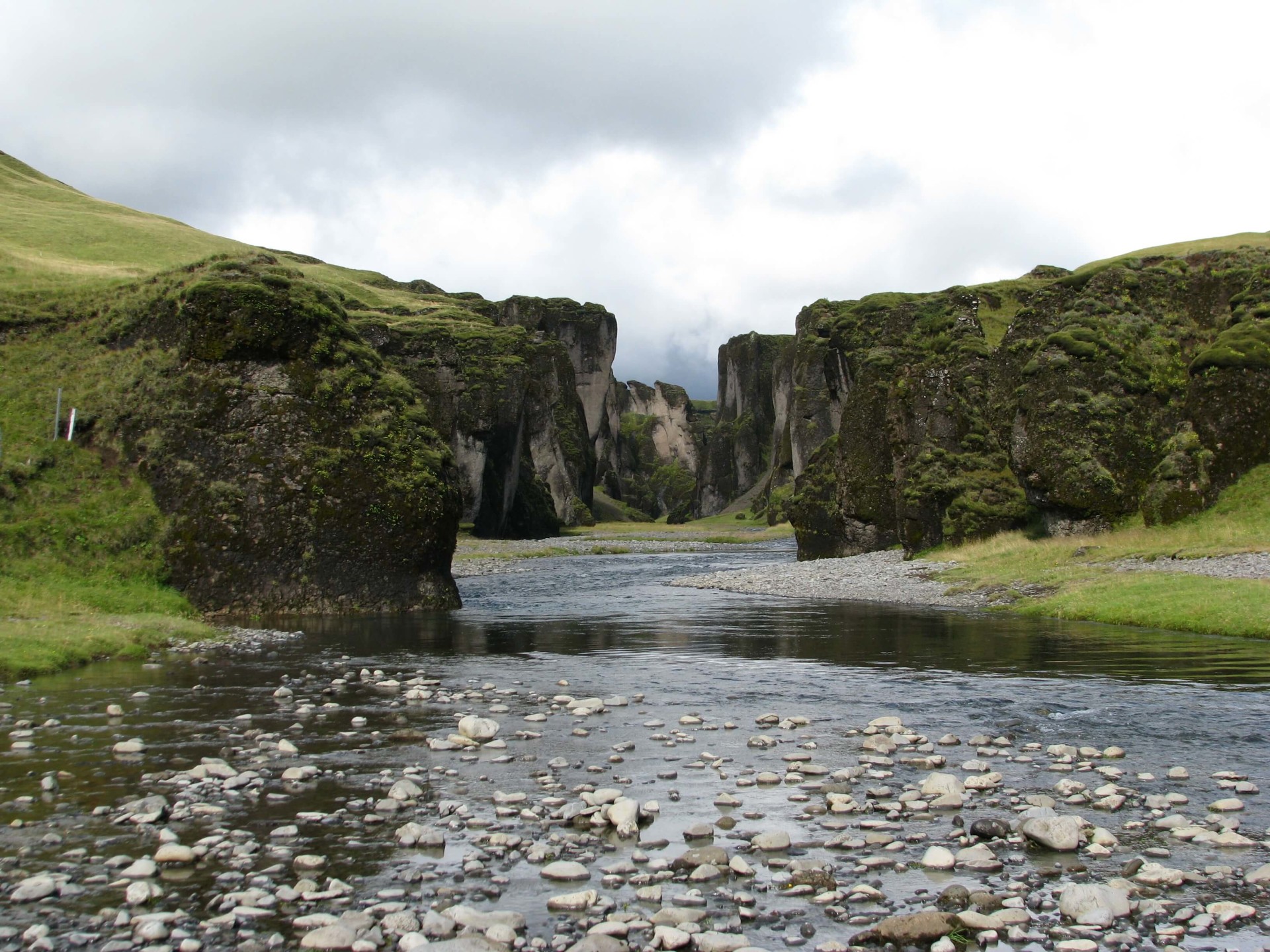 Over centuries, the Fjaðrá River has eroded the landscape into lofty cliffs, creating a deep cleft in the landscape. It's hard to imagine that elves and fairies wouldn't make their home here in this captivating spot.
These - and many more – parts of the country prove that it's possible to find hidden gems despite the increasing number of visitors. The secret might be out that Iceland's an unmissable destination, but there are still plenty of spots that the locals would prefer you don't find. If you are holidaying here and ask very nicely, they might just reveal a few more.