Did you know that one-third of Iceland's coastline is found in the Westfjords?
If you look at a map of Iceland this may surprise you, however, it's thanks to the endless intertwining fjords that can be found here.
Home to puffins, arctic foxes, seals, whales and of course Icelanders, the Westfjords has plenty of wildlife, striking landscapes, and culture to offer.
Follow along on this ultimate guide to one of the remaining hidden gems of Iceland to find out everything you need from the best villages to visit, which hot pools to soak in and how to get around.
Background to the Westfjords
The Westfjords are thought to have formed nearly 16 million years ago. Geologically speaking it's the oldest parts of Iceland and the furthest away from the Mid-Atlantic Ridge. The Westfjords are one of the most sparsely populated regions on Iceland, in 2007 the total population was just over 7,000 people. The majority of people can be found in the largest town and the region's capital, Ísafjörður.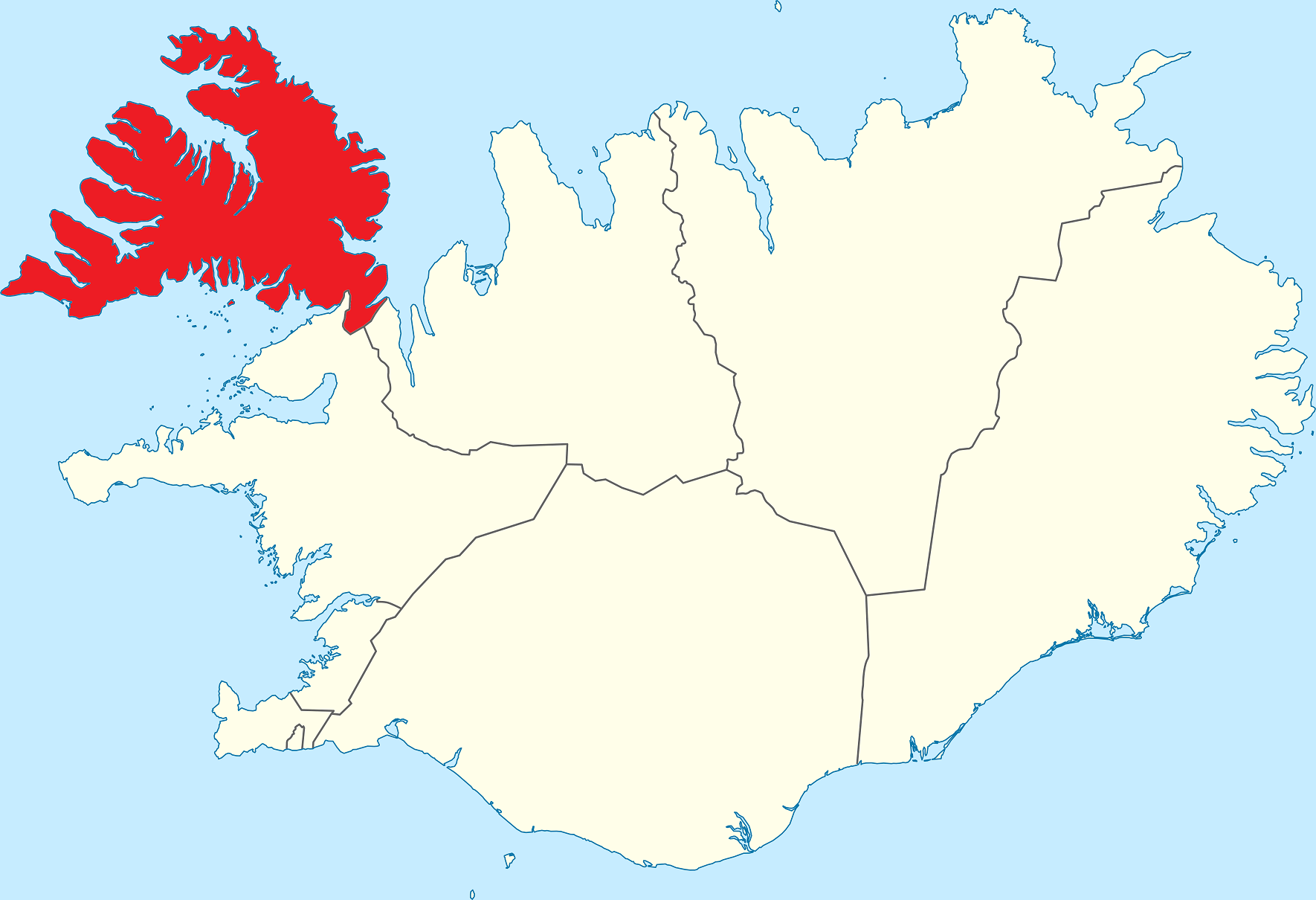 How to Get to the Westfjords
By Plane
Although not a common route, there is a flight between Reykjavík and Isafjordur, the capital of the region. In the summer months there are generally two flights a day, once in the morning and once in the evening. Throughout the winter there's only one flight a day. The total flight time is 40 minutes and on a clear day, it's a stunning way to observe the Icelandic coast from a unique perspective.
By Ferry
There is a daily ferry that runs between Stykkishólmur on the Snæfellsnes Peninsula and Brjánslækur in the Westfjords. The ferry crosses the Breiðafjörður Bay and shortens the drive considerably along the coast. Throughout the summer months, there are two ferry crossings daily. Between September and May, the ferry runs only once a day for six days a week between Sunday and Friday.
In the summer you also have the opportunity to stop on Flatey Island, just off the coast of the Westfjord region. Flatey is a small island with a rich cultural history dating back to around 1100s. The island is also known for its impressive amount of birdlife.
If you're travelling by car then the ferry operator offers the service of sending your car across the bay, whilst stopping on Flatey Island for no extra charge. There are only limited spots for cars on the ferry so make sure to book in advance to guarantee your journey.
---
---
By Car
Driving a car in the Westfjords can be an unforgettable experience. The stunning landscape and dwindling roads make this journey an amazing adventure for drivers of all experiences. Please be aware, however, that while in the summer the roads are safe to drive, the conditions in the winter can be difficult and sometimes even dangerous.
Most of the roads found in the Westfjords are paved, however, as a lot of the region is very remote you can still find plenty of gravel roads. It's nothing to be worried about, just something to bear in mind when deciding on how you'd like to get around.
Popular attractions such as Rauðasandur beach and Látrabjarg cliffs are only accessible via gravel roads. You don't need a 4x4 to get around the region, however, it can make your life a lot easier!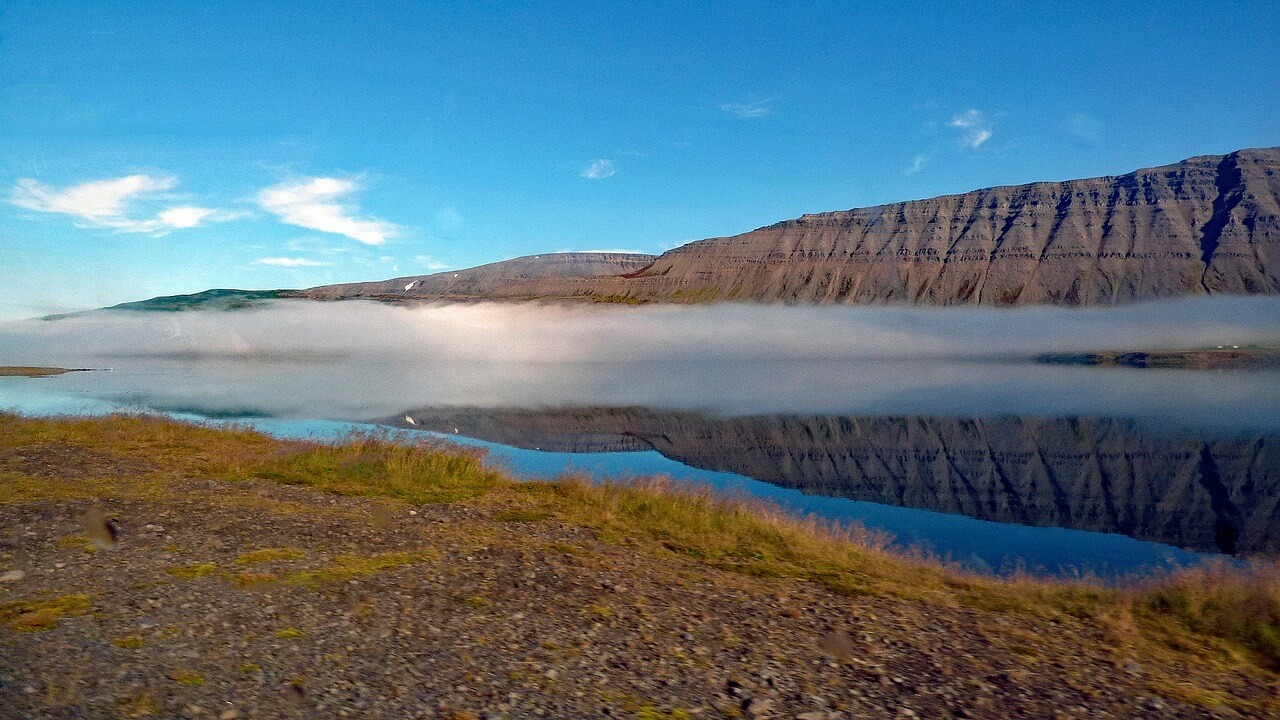 Driving in the Westfjords
Driving to the Westfjords in Summer
Roads in the Westfjords are suitable for all cars, no matter how big or small. Although you might not pass anyone on the roads for a long time, it's extremely important to always keep to the speed limits which is 50 mph; 80 km/h. In built-up areas, this limit may be lower.
On some roads, especially gravel roads you should be ready to expect a few potholes and washboard surfaces. Also, the roads in the Westfjords can be extremely windy, always make sure to reduce your speed before taking going around a steep curve.
It's important to be a patient and cautious driver in Iceland as the scenery can often be an easy distraction. If you have any further questions then please refer to our post on everything you need to know before you rent a car.
Driving to the Westfjords in Winter
Driving in winter in Iceland can be fun but also challenging. Because the Westfjords are further north than the rest of Iceland, you can expect for the winter weather to arrive earlier than other areas. Snow, heavy rain and strong winds can start around October and last until late May.
The main roads in the Westfjords are maintained throughout the winter. However, some roads may still be impassable for several days at a time due to the severe weather. Smaller gravel roads are not always cleared and some are even closed for the winter months.
If you don't have any experience driving in extreme wintry conditions then we do not recommend you to rent a car. As we mentioned above, there is a flight available from Reykjavik to the Westfjords which might be a better option. There are also plenty of other tours to join if you think driving under these conditions might not be your cup of tea.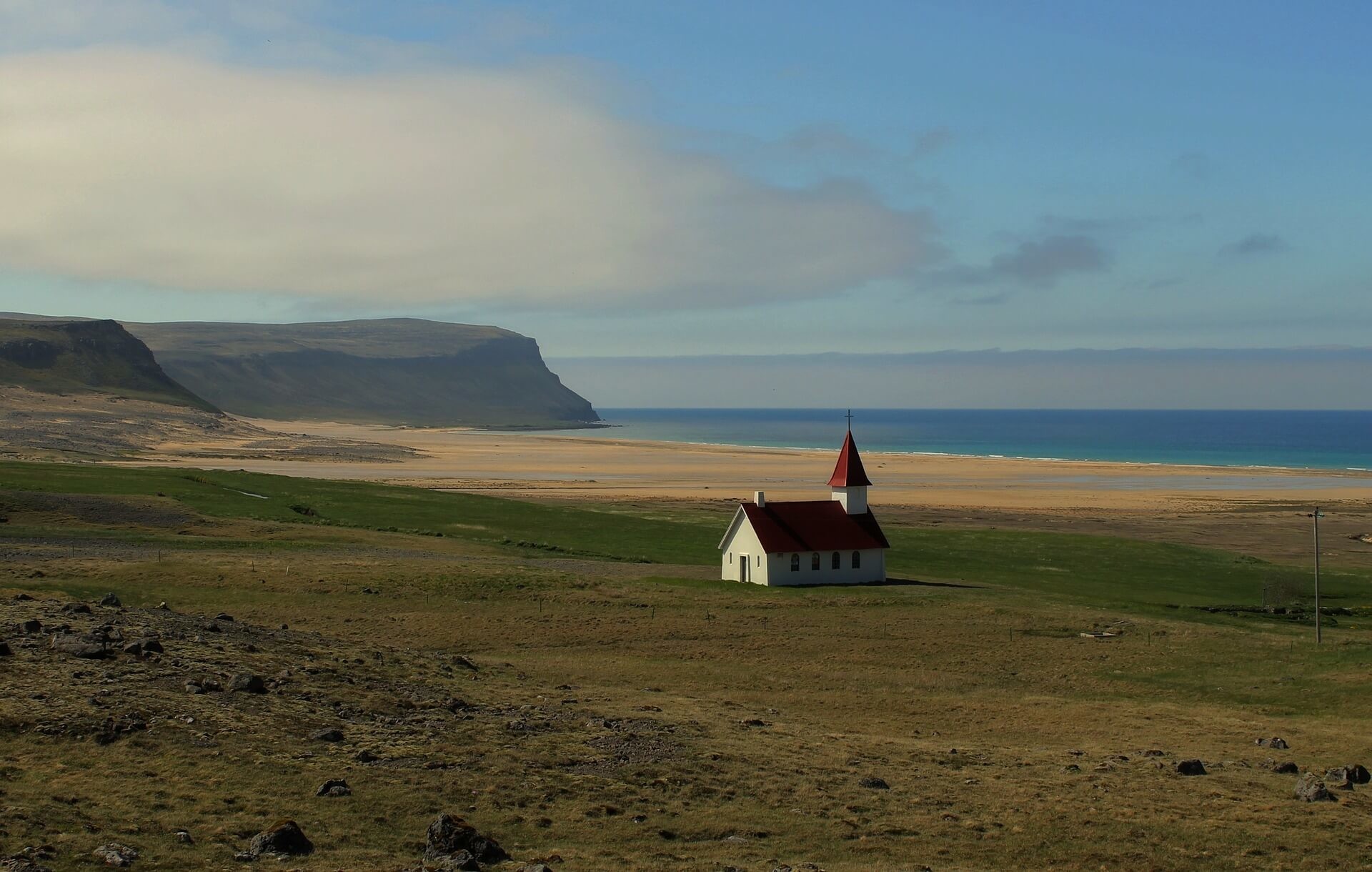 Villages to Visit in the Westfjords
The Westfjords are a remote part of Iceland with a population density lower than 0.3 people per square kilometer. In total, there are around 15 towns and villages, of which 12 have a population under 500 people. The largest town and the region's capital is Ísafjörður, which has a population of about 2,600 people.
Isafjörður
Isafjörður is the largest town in the Westfjords. In fact, it's the only settlement here that actually counts as a town. For centuries it was one of Iceland's busiest trading posts for foreign merchants looking to trade wool, fish and furs.
Today, Isafjörður is less of a trading post but you can find everything you'd need, including a hospital, university, supermarkets, bars, museums and plenty of tourist services. There are many outdoor activities around the town, such as hiking trails, a golf course, biking trails, horseback riding, skiing, kayaking and bird watching.
Isafjörður is also surprisingly home to Iceland's most popular music festivals. ?Aldrei fór ég suður Festival,' which translates to ?I Never Went South,? is an annual music festival that has been going every Easter since 2004. Notable guests include Icelandic avant-rock band, Sigur Ros, and Icelandic singer Bubbi Morthens.
Other festivals hosted in Isafjörður are the Runners Festival, the Act Alone theatre festival, the Mud-Soccer European Championships, as well as the "Við Djúpið" (translated to ?In The Deep?) classical and jazz music festival.
Bolungarvík
Bolungarvík is about 14 kilometers (9 miles) from Isafjörður and is the second largest town in the Westfjords. The town is one of the oldest fishing outposts in Iceland and was settled as far back as 940 AD. An interesting open-air fishing museum can now be found here which explains more about the town's history. The museum also includes a large bird and mammal exhibit, including the jaw of the biggest blue whale ever caught, as well as a polar bear that arrived at the shores near Bolungarvík.
Other amenities here include a tourist information center, a gas station, restaurants and bars, a bank, small shops, hotels and apartment rentals, as well as a large indoor geothermal swimming pool. Around Bolungarvík there are plenty of popular hiking areas that offer stunning views of the area. Other outdoor activities here include horseback riding, sea angling and birdwatching.
Patreksfjörður
Patreksfjörður has a population of around 680 people, with the main occupation here being fishing and farming. However, tourism to Patreksfjörður is growing as it's a great hub for nearby attractions such as the birdwatching Látrabjarg cliffs, Dynjandi waterfall and Rauðasandur beach.
The town of Patreksfjörður also has a fantastic outdoor geothermal swimming pool with views out over the fjord and nearby mountain range. There are several hotels and guesthouses here, as well as restaurants and bars, cafés, and a gas station. In Patreksfjörður, you'll also find the Minjasafn Egils Ólafssonar Museum, a bizarre collection of antiques from an old U.S. Navy airplane, old fishing boats, and even artifacts from the Vikings.
---
---
Hólmavík
Hólmavík is home to just over 500 people and is the largest town in the Strandir region. Although it is a small town, it has all the basic amenities including restaurants, guesthouses, tourist information, museums and a tourist information center. Many whale watching tours can be found in Hólmavík, due to the nearby water being feed grounds for humpback whales, dolphins, and orca whales.
A fascinating museum that can be found here is the Museum of Icelandic Sorcery and Witchcraft. Unfortunately, witch hunts arrive in Iceland in the late 17th century, with a total of 21 Icelanders burned at the stake, 17 of which came from the Westfjords. You can learn more about this period in the museum. You'll also find information and artifacts on the mystical and dark folklore of Iceland, including a replica of Nábrók - a pair of pants made from the skin of a dead man.
Drangsnes
Just across the fjord from Hólmavík is the small fishing village of Drangsnes, with a population of just over 100 people. In Drangsnes you'll find a small shop, a restaurant and a campsite, which also functions as the municipality's office building. A brand new geothermal swimming pool was built here to enjoy, however, most noteworthy are the geothermal hot tubs. They are located right on the shore where you can enjoy an amazing view over the fjord - this is perhaps Iceland's most scenic bathing spot.
Bíldudalur
The village of Bíldudalur was another former trading hotspot of the region but today has a population of just under 200 inhabitants. The main industry here is fishing, however, Bíldudalur is also a hub for all things culture and music and hosts an annual folk music festival. You can also find an exhibition called Melodies of the Past here, which showcases Icelandic music memorabilia.
Another well-known attraction in Bíldudalur is the Icelandic Sea Monster Museum. Arnarfjörður fjord has played an important role in Iceland's folk culture for many centuries as there is believed to be several sea monsters within this fjord. On display in the museum is everything from eye-witness accounts and scientific explanations to artifacts and relics. We highly recommend visiting this fascinating museum if you're in the area.
Despite the small local population, Bíldudalur has been growing in popularity with both domestic and international tourists who are interested in the many exhibitions, workshops, music festivals and other activities. In the town, you'll find a restaurant, café, shops, guesthouses and a campsite. Bíldudalur is also accessible from Reykjavík with flights available six days a week.
Thingeyri
Thingeyri is a small village that is situated on what is known as one of Iceland's most scenic fjords, Dýrafjörður. The village has a population of just over 250 people and has been continually inhabited since the 1780s. In fact, it's one of the oldest inhabited areas of the Westfjords and was one of the first trading posts in the region.
The amenities in Thingeyri include guesthouses, hotels, restaurants, cafés, a small shops, a post office, banks and a geothermal swimming pool. One noteworthy café is Simbahöllin, which is housed within a 100-year-old traditional Norweigian house. Both the exterior and interior have recently been renovated but it still maintains the authentic interior one would have found in Scandinavia a century ago.
If you enjoy golfing then you can find one of Iceland's most scenic golf clubs on a nearby abandoned farmstead. Other outdoor activities include hiking and biking trails in the surrounding mountains.
Súðavík
Súðavík is another fishing village which is not far from Ísafjörður. Sadly this quaint little town has had a devastating recent history as in the 1990s a fatal avalanche destroyed several buildings in the community, killing 14 people (including eight children). The remaining buildings have been relocated to a safer area nearby. The population of Súðavík today is just over 200
Within Súðavík you can find restaurants, cafés, a campsite, guest houses and small shops. Súðavík is also home to the Arctic Fox Centre, which is a research center that is dedicated to Iceland's only native mammal, the Arctic Fox. Inside the center, you can find an exhibition where you'll find more information on the history of the fox in Iceland and you can learn about the conservation efforts of the Icelandic government.
Best Natural Attractions in the Westfjords
Tourists visiting Iceland are attracted to the countries raw and untouched landscapes. The Westfjords have an abundance of breathtaking scenery and fascinating wildlife. It's the oldest part of Iceland, which means it's been able to develop much longer, both geologically as well as ecologically, than other parts of the island. Take a look below at our list of the best natural attractions in the Westfjords.
The Fjords Themselves
There are 109 fjords in Iceland and the highest concentration of them are found in the Westfjords. Just in case you are wondering, a fjord is a long and narrow ?U' shaped sea with steep land on three sides of it and an opening out to the ocean. What makes fjords so stunning is the contrast between a calm secluded part of the ocean and the tall mountainous backdrop.
There is no doubt that the fjords are one of the main natural attractions themselves. The Westfjords are not only the oldest part of Iceland, they are also the most remote and untouched part of the country. Unlike the sharp mountains found in other parts of Iceland, the ones in the Westfjords are weathered and have carried snow and ice for millions of years.
The roads you find here wind up and down through the mountains and along the coastline. It's an amazing experience where every corner reveals another picture-perfect view. Throughout the summer months, you might even spot Humpback Whales feeding on the fish within the fjords. If you're planning on exploring the fjords then we highly recommend renting your own car.
Látrabjarg Cliffs
Stretching for 14 kilometers and standing 440 meters high, the Látrabjarg Cliffs are Europe's largest bird cliff. Millions of flock to Iceland throughout the summer months to build nests and raise their young chicks. For some species, these cliffs are vital to their survival. Over 40% of the world's razorbill population nest in the Látrabjarg Cliffs. Other species that call these cliffs home for the summer include guillemots, fulmars, northern gannets, auks and puffins.
The birds here are safe from any foxes or other predators and therefore have little fear of humans. This, however, doesn't mean you should go near them or touch them. Watch the birds from an appropriate distance and take some amazing wildlife photography. Do be aware though that the edges of the cliffs can be unstable, so please keep your distance.
---
---
Hornstrandir Nature Reserve
Hornstrandir Nature Reserve is found in Iceland's northernmost peninsula. The Nature Reserve was established in 1975 and the entire area covers 580 square kilometers (220 square miles). The nature found within the reserve is extremely unique and diverse, including tundra, cliffs, flowering fields and ice ecosystems.
Hornstrandir Nature Reserve is also known as the Arctic Fox's territory. In other parts of Iceland the Arctic Fox is quite rare to spot. However, with the lack of humans and settlements in the area for several decades, it has become one of the last hotspots for the fox in Iceland. The fox preys on the bird nests found along Hornstrandir's cliff edges. Having had little contact with humans the foxes can be curious when they spot visitors of the reserve.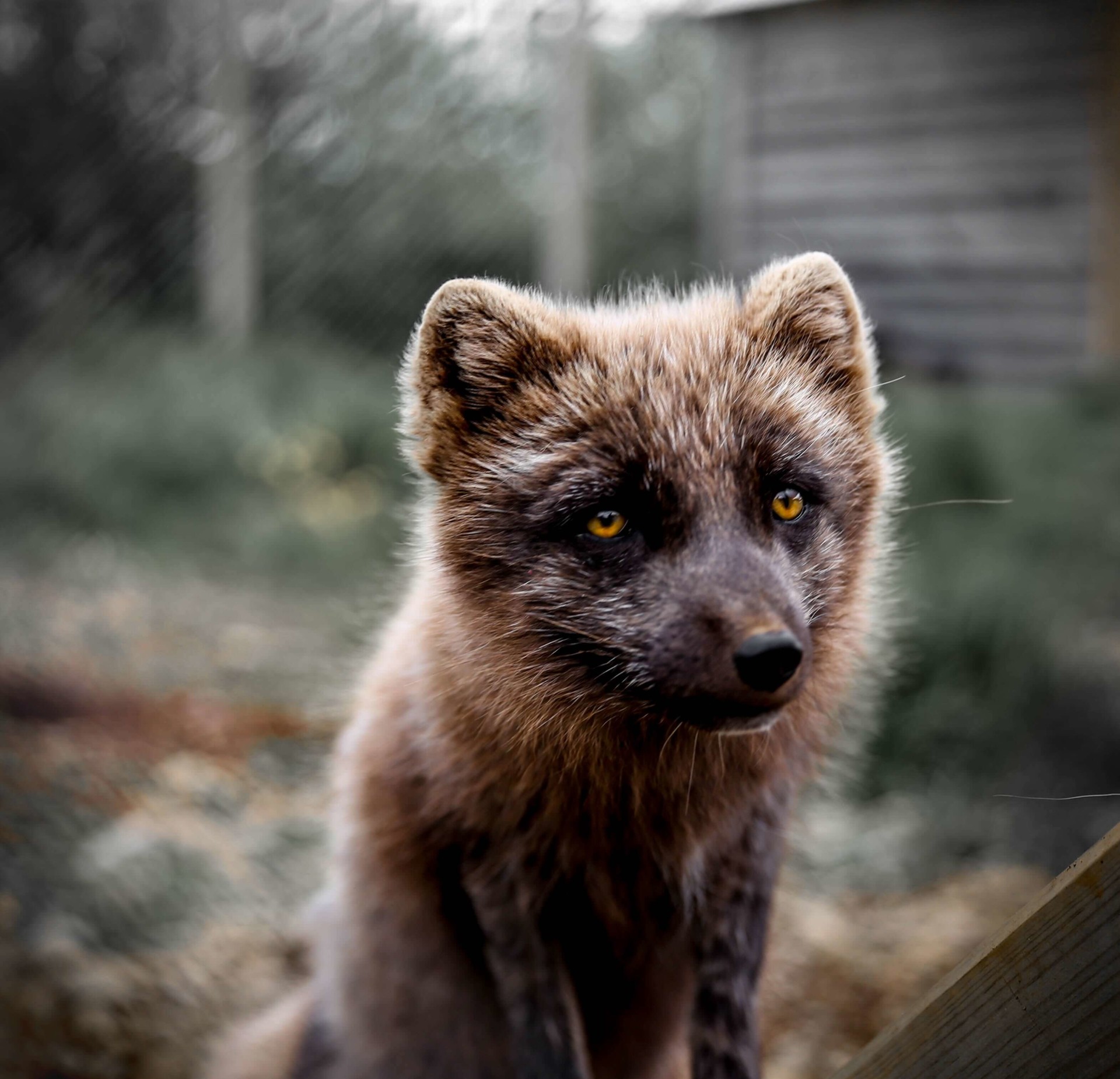 Within the waters and along the coast of Hornstrandir Nature Reserve you can frequently spot seals. Other aquatic mammals found here include Humpback Whales, white-beaked dolphins and on the rare occasion orcas.
It's not only the fauna that attracts visitors to Hornstrandir Nature Reserve, but it's also the incredibly diverse flora. You can find over 260 different flowering plants varieties here, including rare ferns that are found on the higher peaks of the reserve. The fact that there are no grazing animals here means an abundance of plants has been able to develop here, completely undisturbed.
Dynjandi Waterfall
Dynjandi is one of the most spectacular waterfalls in Iceland's and is also known as the jewel of the Westfjords. Instead of one big waterfall, Dynjandi is a series of waterfalls which makes it look like one giant staircase that's just over 100 meters (330 ft) tall. The white splashing water makes for a beautiful contrast with the green moss covering the black lava rocks.
There's a short hike of around 15 minutes to get to Dynjandi. On your way up you'll pass a series of smaller waterfalls that are also beautiful, but not quite as dramatic as Dynjandi. In Icelandic, Dynjandi actually translates to ?thunderous,? and you'll understand why it's been given this name when you get near to it and hear its powerful rumble.
Not only is the waterfall worth a visit, however, the surrounding area also has various archaeological remains. In total there are 38 different historical remains that you can find in the area, including the remains of a farm from the middle ages. You'll spot the remains as you hike up to Dynjandi.
Rauðasandur Beach
Rauðasandur Beach is a unique beach for Iceland, as it doesn't have the usual black sands and instead, the sand here has hues of red, orange and gold. In fact, Rauðasandur literally translates to ?Red Sand?. The beach stretches for over 10 kilometers (6 miles) and is a beautiful beach to go for a walk along.
Rauðasandur is just beneath the bird watching cliffs of Látrabjarg (see above), so it's a great beach to combine if you're headed in this direction anyway. Not only is there an abundance of birds, you'll most likely also spot plenty of seals in the water and on the beach. At Rauðasandur you also have high chances of spotting whales from the coast without having to join a boat tour.
Geothermal Hot Springs
The Westfjords are the oldest part of Iceland, which means they are also further from the Mid-Atlantic Ridge - the hotspot for all volcanic activity. There are no active volcanoes in this part of Iceland, however, that doesn't mean there aren't any geothermal hot springs.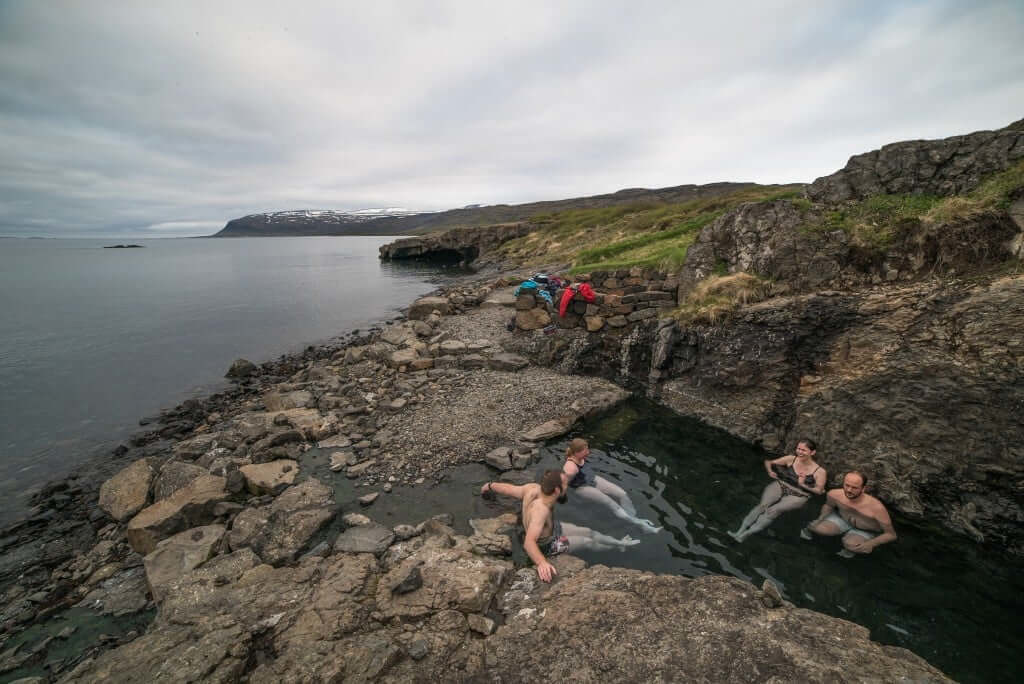 The most well known geothermal hot spring is probably Hellulaug. The pool is located right on the beach where you can gaze over Vatnsfjörður fjord. The water is only about 60cm deep but the water temperature is a comfortable 38°C. Nearby to Hellulaug is also Reykjafjarðarlaug pool, which is found right on the coast of Reykjafjörður fjord. The swimming pool here is big enough to swim and was constructed by volunteers back in 1975. As well as the swimming pool there are also a series of small hot springs where the temperature can go up to 45°C.
Another recommendable geothermal pool is Pollurinn near the town of Tálknafjorður. The water here can also go up to 45°C, however, if it's too hot then you can add a little cold fresh water from a hose pipe provided. The pools here are painted a bright turquoise colour and there are three pools with varying depth to them.
Please remember that there are often no changing or toilet facilities at the hot springs in Iceland. These geothermal pools have existed for decades, some even for centuries, so please leave it the way you found it. For more information on geothermal pools take a look at our post on the best hot springs in Iceland.