How much is the excess or self risk amount?
The overwhelming majority of rentals on Northbound, the usual procedure consists of imprinting your credit card and keeping it on file for the duration of your rental.
No amount is withheld from your credit card in those cases.
If you select a vehicle you can click the More Information hyperlink to see more info about that suppliers policies. The self risk amounts are set by the suppliers so the amount varies.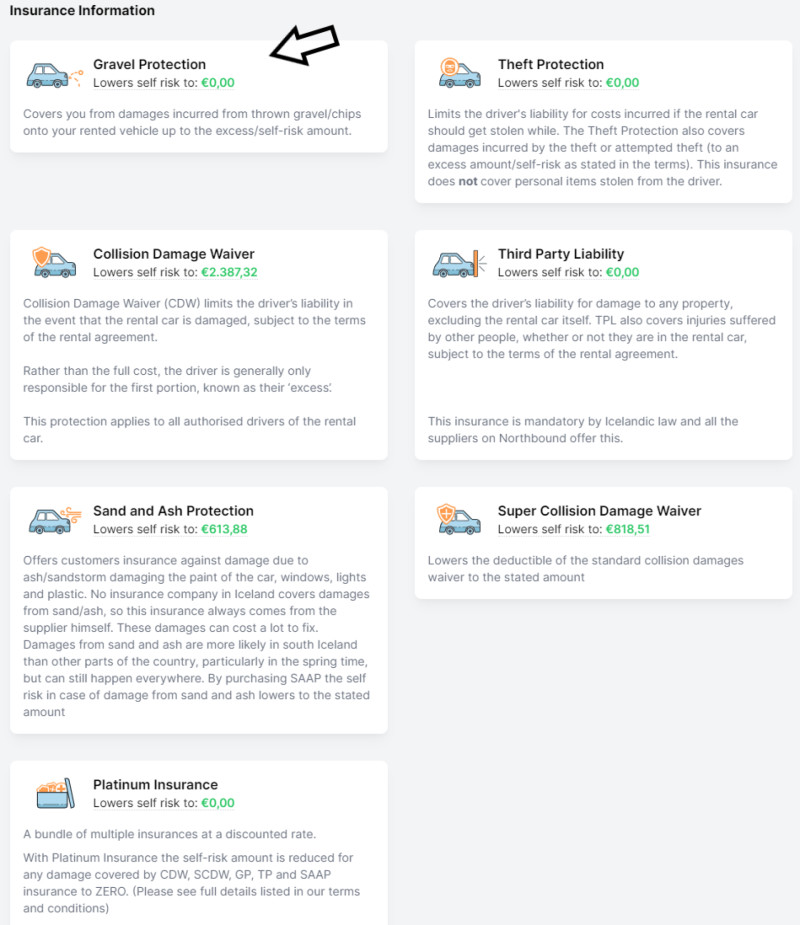 You can also check the insurance deposit information under the 'More Information' Hyperlink. It will be similar to the following: