When renting a car, choosing what insurance coverage to go with can be one of the biggest stress factors, if you don't know anything about Iceland and insurances.
Here in Iceland, there are normally 2 basic insurances: Collision Damage Waiver and Third Party Liability. Sometimes, the Third Party Liability will be bundled under the 'Collision Damage Waiver' in the terms.
Check out or 10 most common mistakes when renting a Car in Iceland.
Summary
When renting a car in Iceland, there are two main types of insurance offered: Collision Damage Waiver (CDW) and Third Party Liability (TPL).
TPL is a legal requirement and is typically included for free.
CDW waives the rental company's right to hold you fully liable for damages to the rental car.
A Super CDW upgrade can lower the self-risk amount you are liable for.
"Gravel Protection" is also recommended for most roads in Iceland due to the presence of loose gravel.
Make sure to study the car rental's terms carefully for specific details and exclusions.
What is Third-Party Liability?
Third-Party Liability or TPL is, in essence, protection from the claims of someone else (a third party). It covers any damage that you might cause to another person, vehicle or property while cruising around in your rental car. It also covers the passengers in your car in case they suffer damage or injuries.
In Iceland, Third Party Liability Insurance is a legal requirement and is normally included for free. If a car rental attempts to offer it as optional insurance for an added cost to you, then consider that a warning sign.

What is a Collision Damage Waiver?
CDW, or Collision Damage Waiver, refers to the car rental company waiving its right to consider you fully liable for the damages to the rental car while you have it. The insurance covers most of the damage leaving you with a set self-risk amount that you are liable for. This amount can vary immensely between car rentals but is usually somewhere around 2.000 EUR.


The amount can normally be substantially lowered with a Super CDW upgrade.
Often, the Collision Damage Waiver won't cover the vehicle for water damage, undercarriage, tires, headlights, windscreen, wind damage to the doors or negligence and is obviously void if you are found to be driving whilst intoxicated. However, this can vary depending on the agency. So, make sure you study the car rental's terms carefully.
For our Extensive & Definitive Guide to Renting a Car in Iceland click here.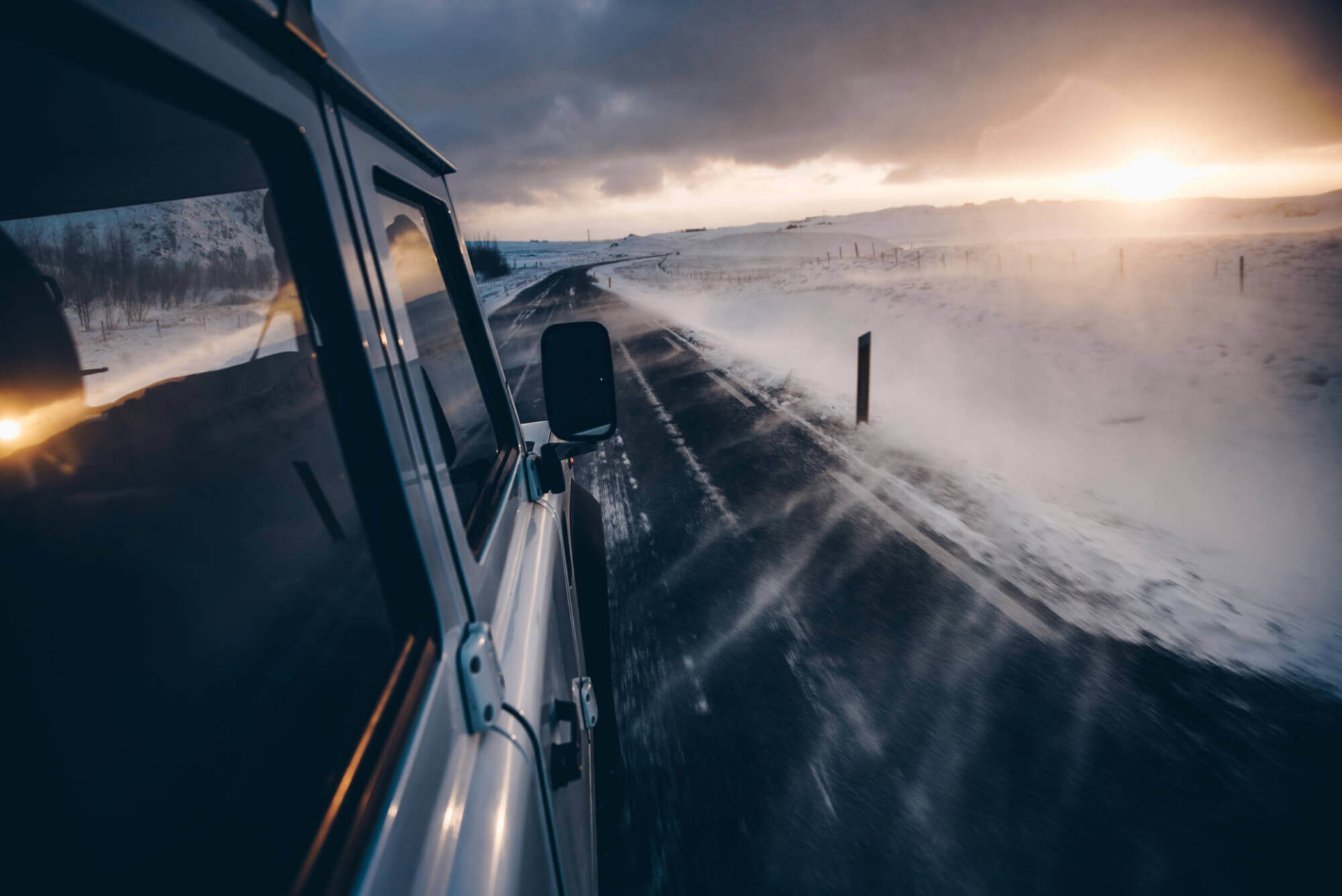 Super Collision Damage Waiver
The Super Collision Damage Waiver is an advancement of the 'Collision Damage Waiver' and significantly lowers the self-risk amount (the sum you could pay up to if the vehicle is damaged).
Iceland has a high risk of sustaining damages to vehicles due to road conditions and weather conditions. So, it is always best to anticipate the worst-case scenario if you can. This will help to prevent even higher expenses if any damage was to occur.
Related Posts:
Gravel Protection
The second 'must' insurance is 'Gravel Protection'. Most of you may be under the impression that this is only required for those heading to F-roads. However, that is slightly inaccurate.

Most roads here in Iceland do contain a lot of loose gravel. Due to the bad weather and frequent use of studded tires, the roads tear up at a fast pace leaving loose gravel scattered everywhere. The tires can cause the gravel to shoot up and cause all sorts of damage. In many cases, it can be from the car in front of you or trucks coming from the opposite direction.
Read More: - Do I Need Gravel Protection In Iceland? Whilst the number of gravel damage incidents is fairly low compared to the number of tourists, it still does happen quite frequently and that's why I highly recommend the Gravel Protection.
Sand and Ash Protection
You may have also heard about 'Sand and Ash Protection'. Now, this is more of a 'just in case' insurance. It is only really required from April to June since, from the winter, the grass has yet to grow enough to keep the sand in place.

I would recommend this insurance if you plan on heading down the south coast, as there are several vast sand fields you will be driving through.
Read More: - Do I Need Sand and Ash Protection In Iceland?
F-roads and Water Damage
As previously mentioned, the vehicle usually isn't covered against water damage. So if you are planning on driving an F-road that contains a river, you will need to drive with care and assess the risk before driving through the river.
It's also important to note that most, if not all, car rentals in Iceland forbid you from driving on F-roads unless you're renting a 4x4 vehicle specifically marked as permitted for F-roads.
Some agencies do offer additional insurance that covers damage caused to the vehicle from crossing rivers, such as this 'River Ford Crossing Protection' pictured below:

What Is Self-Risk?
The 'Self-Risk' can be a bit confusing for some people at first as some may know it as 'deductible' or 'excess'. It is essentially the maximum amount you would be liable for the damages that this insurance covers.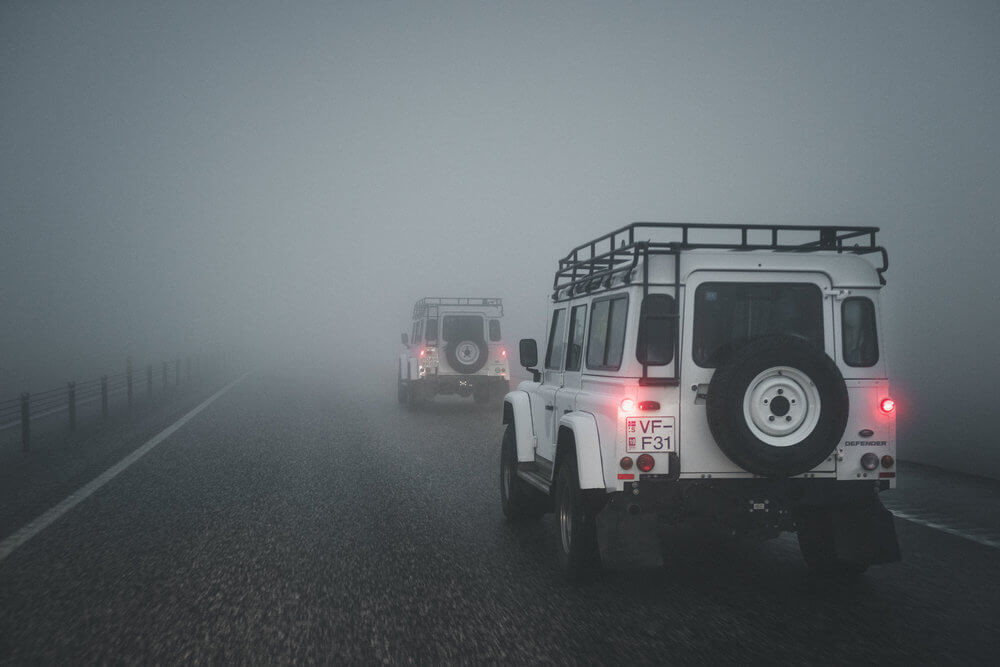 Each insurance has its own self-risk amount. Some can be high amounts, whilst others can be 0. As previously mentioned, you can purchase additional insurances such as the 'Super Collision Damage Waiver' which usually significantly lowers the self-risk amount.
It's worth noting that it may also be possible to purchase an 'Insurance Bundle' that has a 0 self-risk. Meaning, if damage occurs, you would not pay a penny. These bundles are often called things like Premium Collision Damage Waiver, Platinum Insurance Bundle or Gold CDW.
However, it still doesn't usually cover certain damages like water damage and undercarriage damage. Be sure to check the terms, or contact the supplier to make sure.
---
---