Iceland sparkles all throughout the year, with each season offering one a unique travel experience that is unlike anywhere else on the planet.
This land of fire and ice illuminated by the majestic northern lights in winter and the midnight sun in summer has a unique cultural heritage of literature, music, and traditions with a welcoming environment that uplifts the spirit and captivates the soul.
From awe-inspiring glaciers to geothermal springs and active volcanoes, Iceland is a country full of ridiculously gorgeous places. Even in the nation's lively capital of Reykjavik, views of the city and nearby mountains steal the show isolated from the rest of Europe for centuries.
Voted the safest country in the world for a staggering 14th year in a row, with a high standard of living and an incredibly low crime rate Iceland attracted just under 700,000 visitors in 2021, an increase of 44% from the previous year.
TOP ATTRACTIONS
REYJAVIK, A FASCINATING CAPITAL CITY
Reykjavik a coastal city, spread out over a peninsula in southwest Iceland has a lively art scene, superb museums, plentiful restaurants and coffee-houses and a myriad of natural attractions surrounding it.
Home to the National & Saga museums with exhibits depicting Iceland's Viking heritage, the picturesque lake Tjornin in the city centre is an ideal place to see the many waterbirds at play here.
For a panoramic view of the sea and the surrounding hills, ride the lift to the observation deck of the modernistic Hallgrímskirkja church (among the tallest structures in the country).
The Perlan rotating glass dome that sits on top of six huge water tanks, is a distinctive landmark and a must-see attraction.
REYNISFJARA - Rated the 6th Best Beach in the World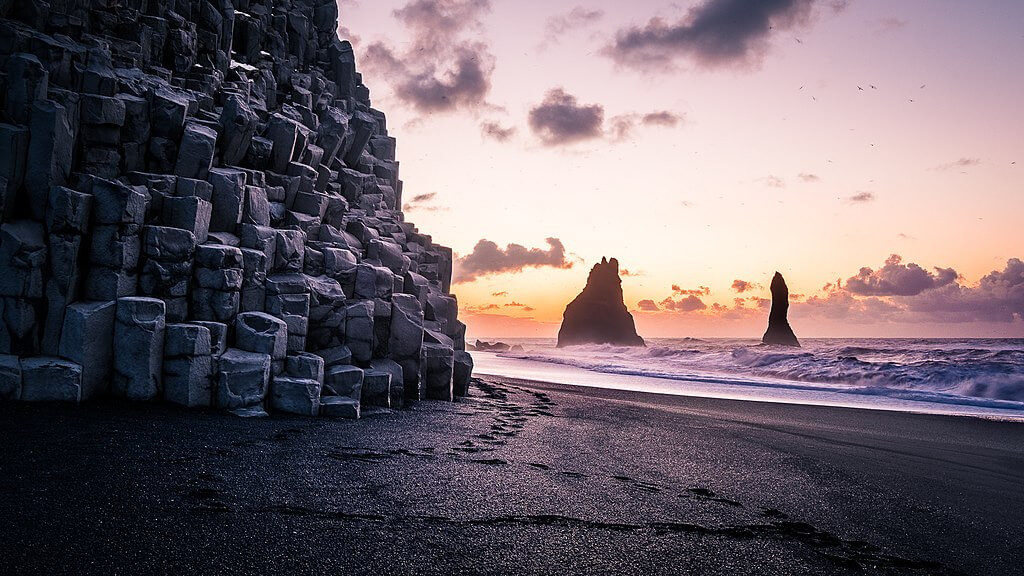 Located next to the sleepy fishing village of Vic & approx. 2.5 hours' drive from Reykjavik, this famous Black Sand beach on the south coast of Iceland is rated one of the country's top attractions by TripAdvisor.
Formed over millennia from boiling hot lava, the beach in addition to its distinctive colour is also renowned for the amazing basalt stacks that lie at one end of it, and the striking rock formations dotted slightly offshore.
Reynisfjara, merits its place amongst the most iconic beaches in the world having been featured in both HBO's Game of Thrones and Star Wars too.
THE GREAT GEYSIR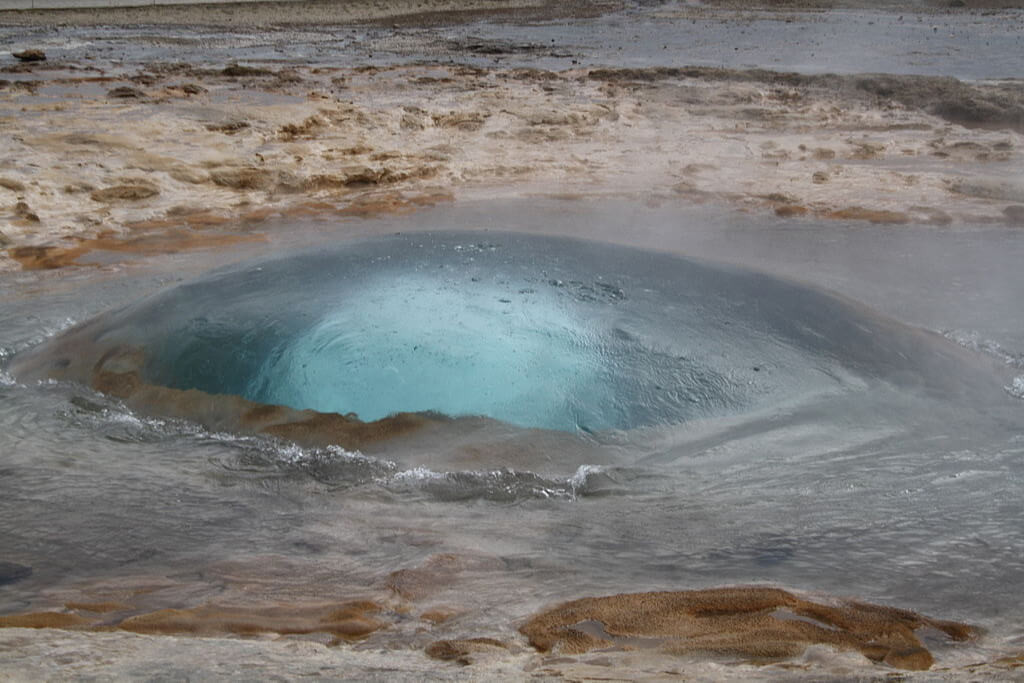 The English word ?geyser' is derived from Geysir, a geothermal area of volcanic hot springs in the southwest of Iceland, and one of the most popular stops in the country.
Although not the most active of geysers currently, eruptions have been known to hurl boiling water up to a staggering 70 meters in the air.
The nearby geyser Strokkur however erupts more frequently erupting to heights of up to 30 meters every few minutes.
LANADMANNALAUGAR or PEOPLE's POOLS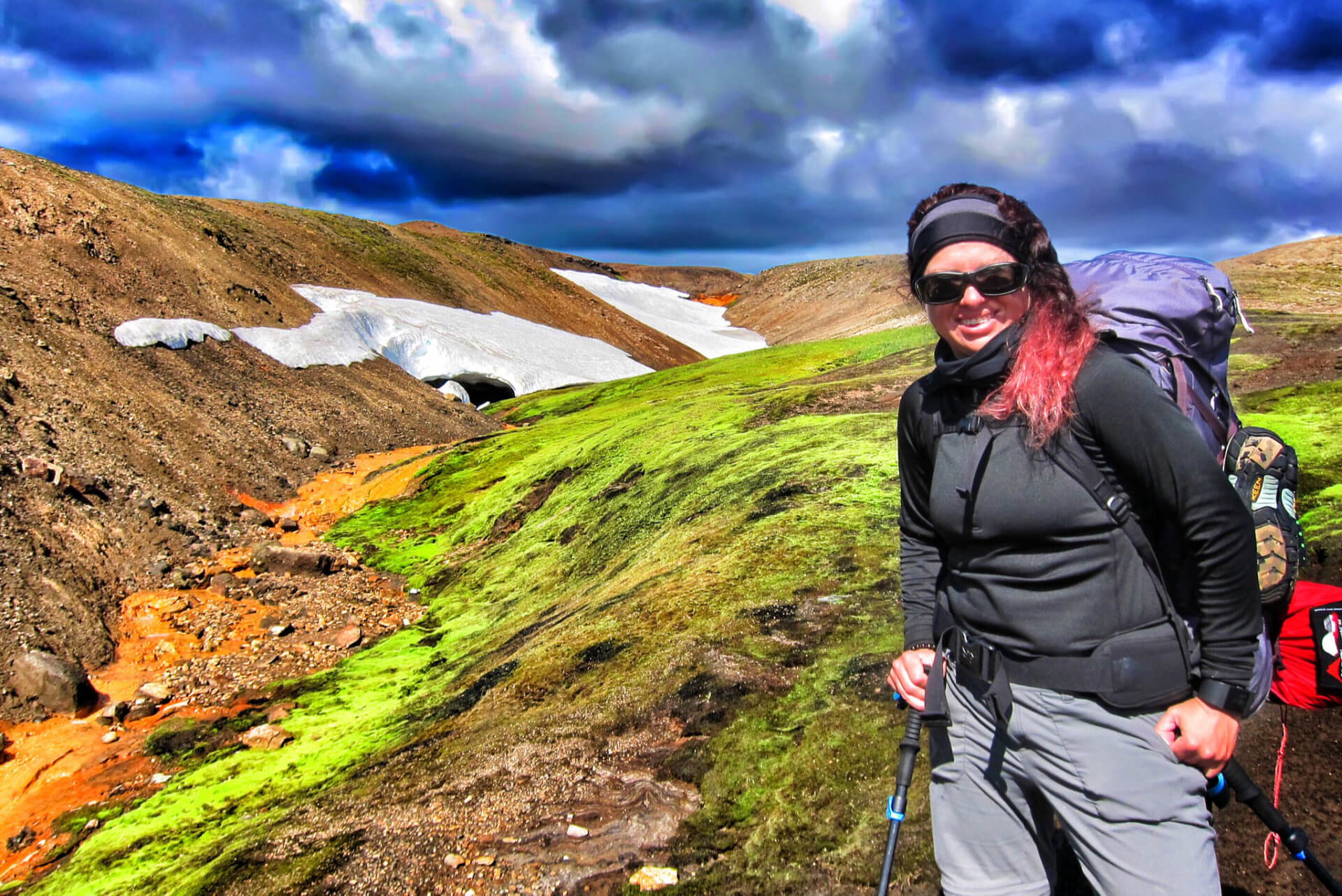 Landmannalaugar located within the Fjallabak nature reserve in Iceland's magnificent southern highlands, is best known for its scenic hiking trails, natural geothermal hot springs and sweeping views of up to five glaciers on a clear day from the top of the ?Blue Peak' volcano.
Tour operators provided guided treks daily during the summer season, through the lava fields including hikes up the nearby Ryo-like mountains that ridge the gravelled plains with basic accommodations made available for overnight stays.
THINGVELLIR NATIONAL PARK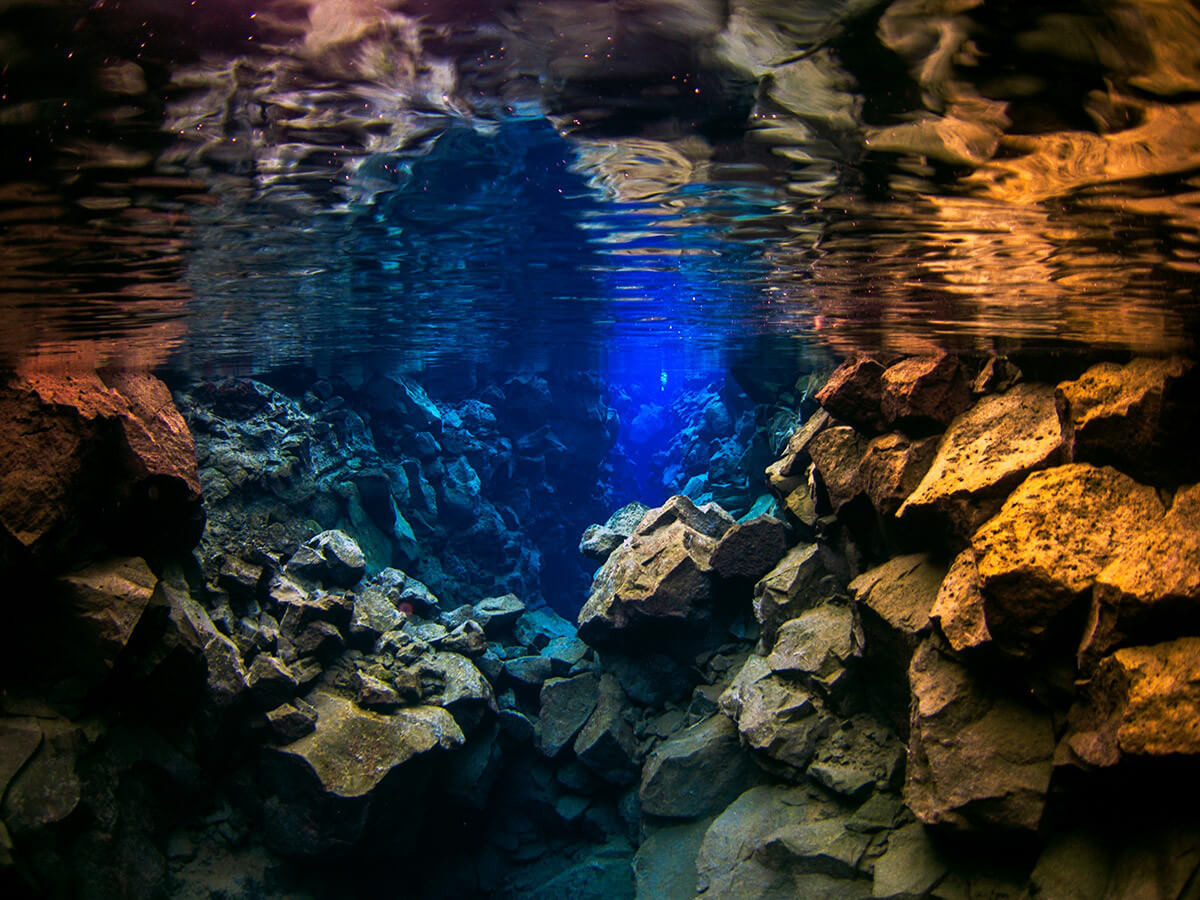 Thingvellir National Park has great historical significance as the place where Iceland's parliament was first established in the 10th century.
It is one of the only places in the world where one can walk between two of the earth's major tectonic plates, marking it as a park with significant geological gravitas too.
Located approx. 45 kilometres from Reykjavik, and part of the famous Golden Circle route the valleys, cliffs lakes and evidence of volcanic activity demonstrate the force of the shifting earth in dramatic fashion.
A popular day trip destination from Reykjavik, Iceland's first national park provides marked hiking trails that let you experience the best sights here in two or three hours of relatively easy walking conditions underfoot.
The Park also offers additional activities such as fishing, horse riding and scuba diving in the outstanding Silfra fissure.
MYVATN (MOSQUITO ISLAND)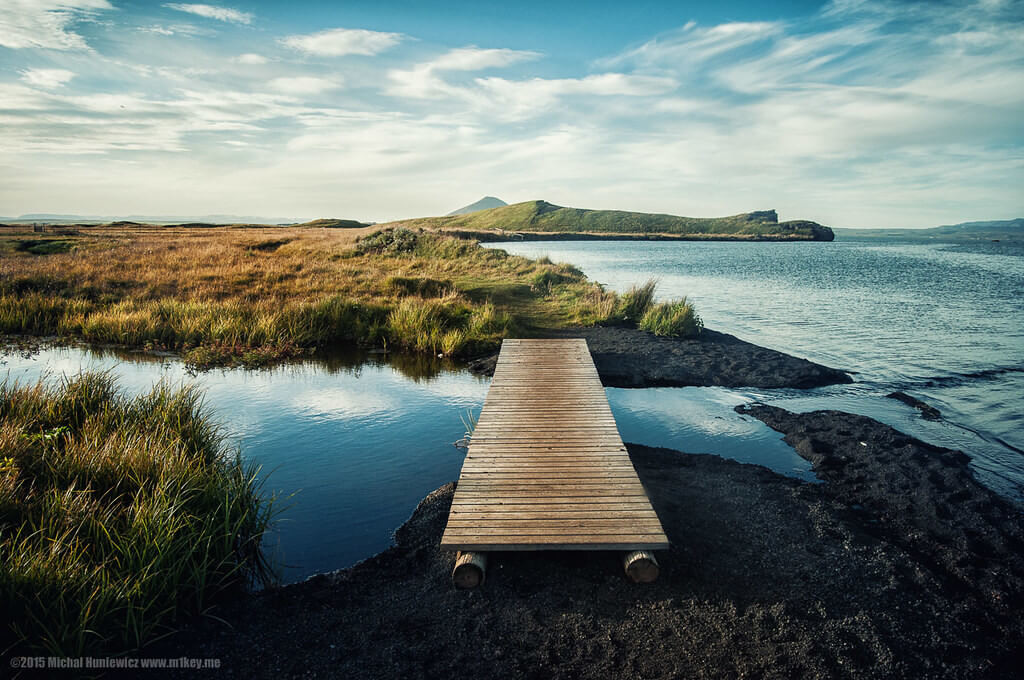 Myvatn, reputed to be one of the best places to witness the Northern Lights in Iceland is a great place to take a dip into a geothermal pool to enjoy the beautiful scenery and to bathe in its warm blue waters.
Made famous by being filmed in the Game of Thrones, Myvatn is a great place to visit. Home to a myriad of duck species, puffins and other birds, Myvatn's surrounding vegetation and growing numbers of mice, voles and rodents provide ample food source for the wily arctic fox that resides here too.
Shaped by volcanic eruptions spouting up through the water, the so-called pseudo-craters that dominate the landscape are further evidence of Iceland's unique geothermal evolution.
The most powerful and awe-inspiring waterfall in Europe, Dettifoss is approx. an hour and a half's drive away and the sheer power of this waterfall is certainly something worth experiencing.
JOKULSARLON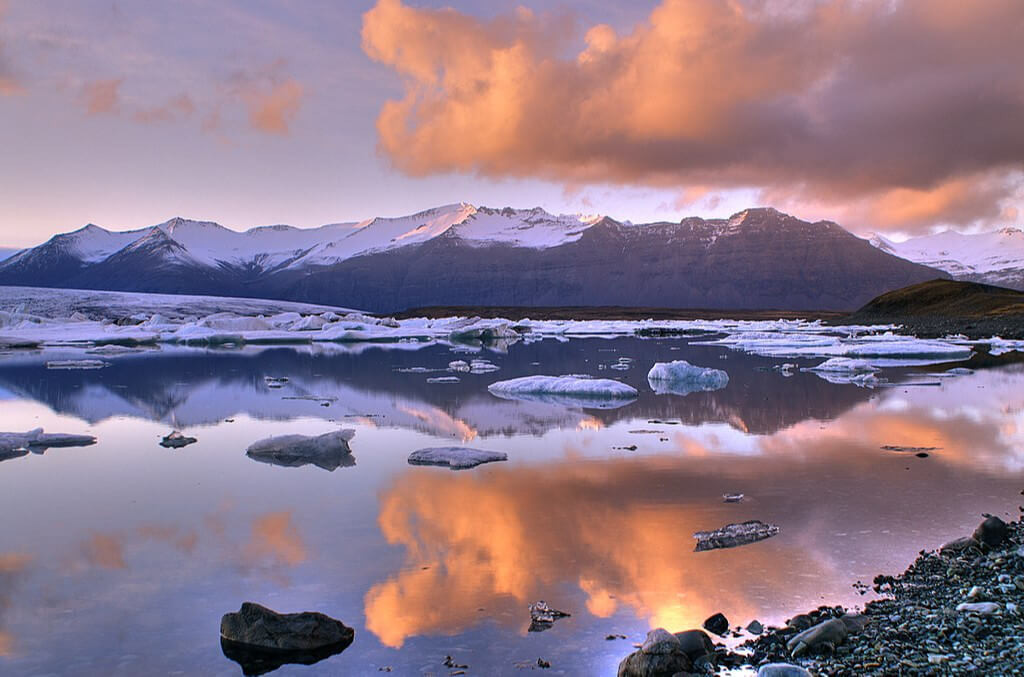 No visit to Iceland is complete without seeing Jokulsarlon, a breath-taking glacial blue lagoon located in south-eastern Iceland featuring in popular Hollywood films such as Batman Begins & Tomb Raider.
This iceberg dotted blue lake was formed by the melting ice of a nearby glacier and deposits chunks of ice on Diamond Beach, a strip of black sand as it makes its way to the Atlantic Ocean via a short waterway channel.
Visiting is best done by duck-boat or zodiac to witness these huge lumbering floating icebergs that abound on Iceland's deepest lake.
GULLFOSS or GOLDEN FALLS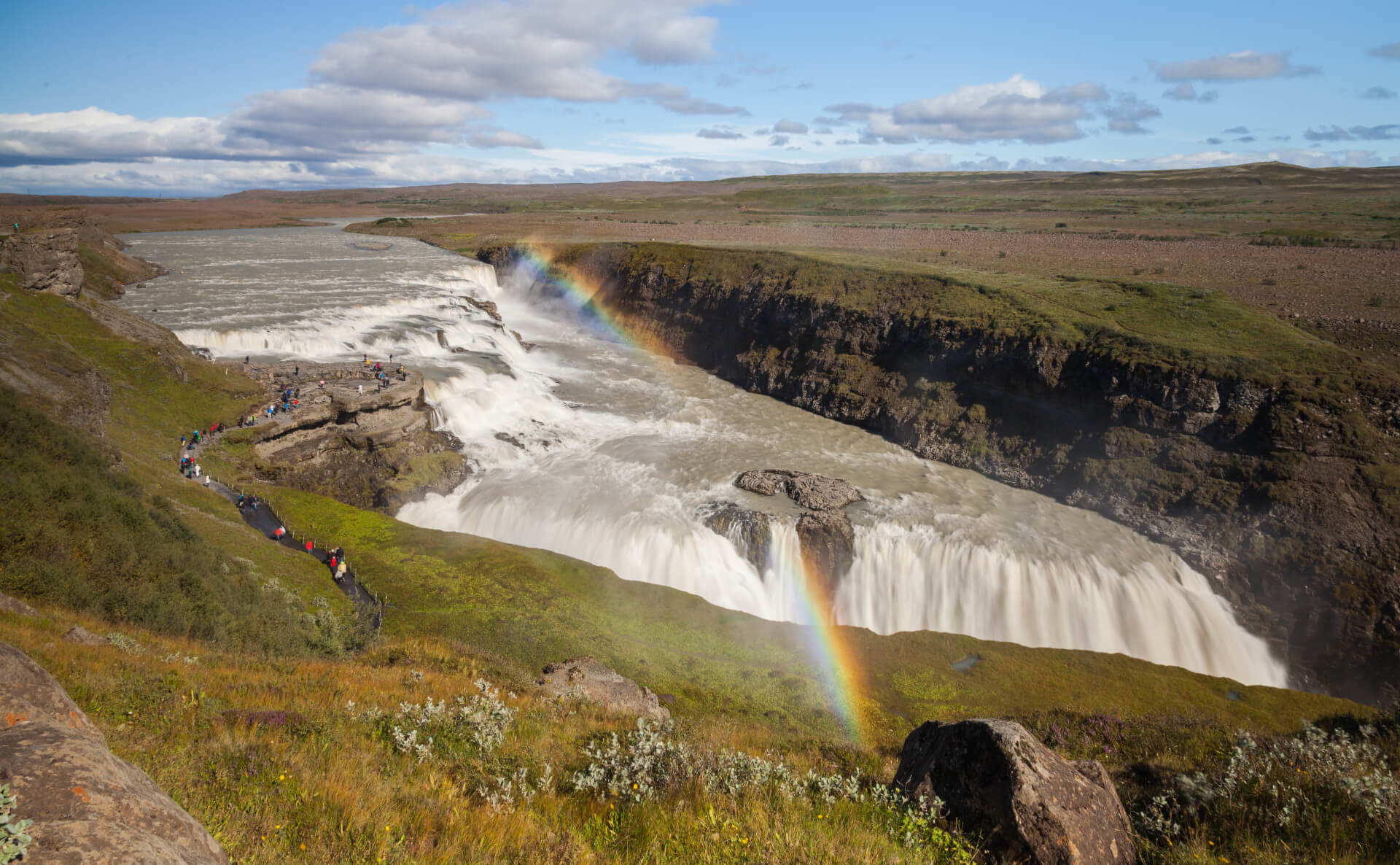 Gullfoss or Golden Falls as it is most commonly known due the fact that on a sunny day the water turns a golden-brown colour, is considered by many to be one of the most beautiful waterfalls in Iceland.
Part of the Golden Circle, it lies in a canyon along the Hvítá River in the southwest of the country. Popular with hikers, birdwatchers, day-trippers, and trail runners this waterfall kicks up a mountain of spray as it cascades dramatically down 32 metres to the canyon below.
On a sunny day, the shimmering misty spays produce spectacular rainbows to compliment the compelling beauty of this place.
THE BLUE LAGOON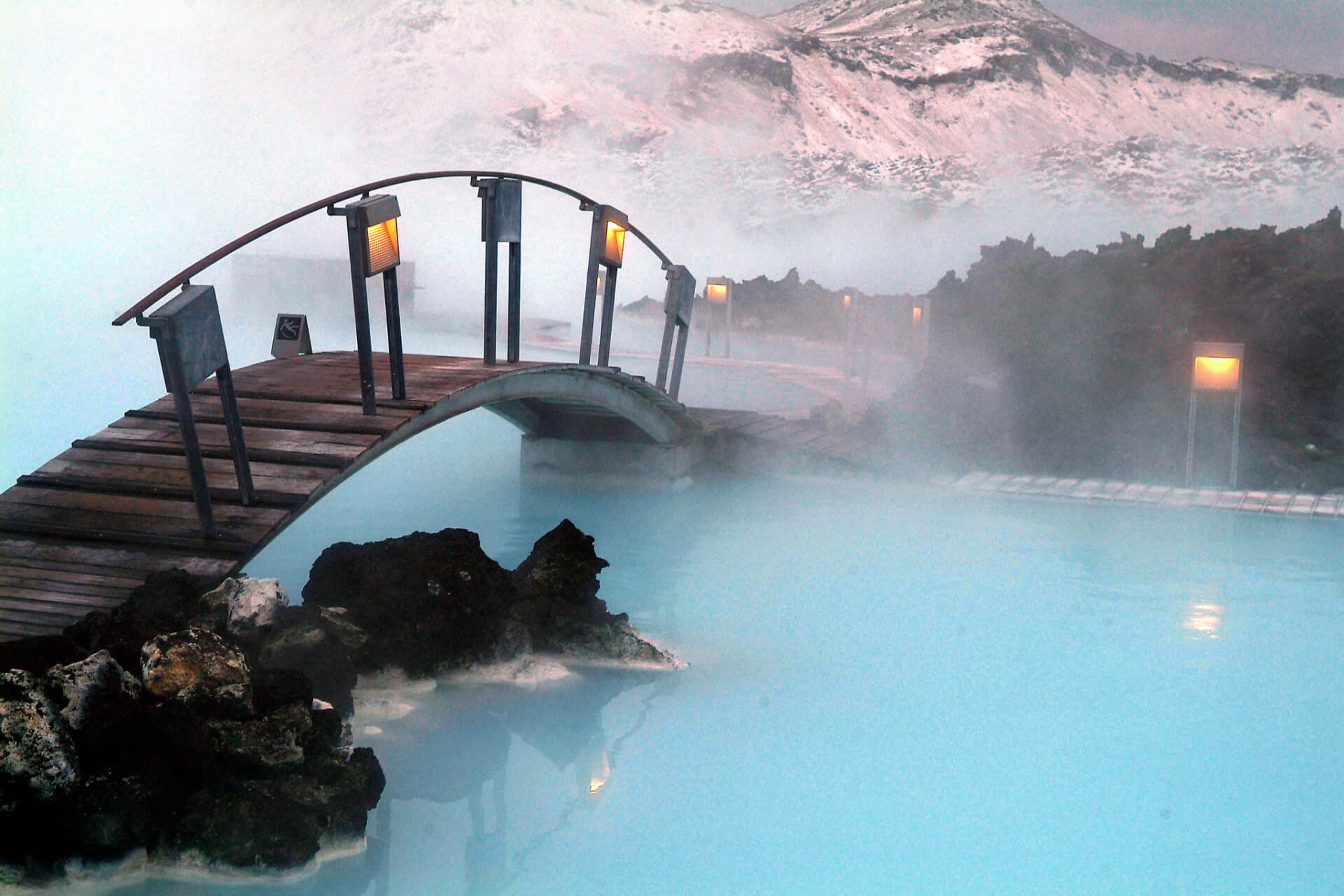 Listed as one among 25 wonders of the world, The Blue Lagoon has fast become Iceland's most popular tourist destination.
This man-made lake famed for its' skin healing properties, is fed by superheated seawater vented from a nearby lava flow.
The geothermal waters contain minerals like silica and algae, believed to have health benefits, but it's the chance to relax in a steaming lagoon comprising of 70% ocean water and 30% freshwater with temperatures a warm and generous 38° C, surrounded by black lava rocks and a view of the ice-capped mountains beyond that most attracts visitors.
Several restaurants including Michelin starred fine dining with views that overlook the lagoon are positioned nearby including a 35-room resort featuring an array of amenities, spa treatments, saunas, and steam baths.
VATNAJOKULL NATIONAL PARK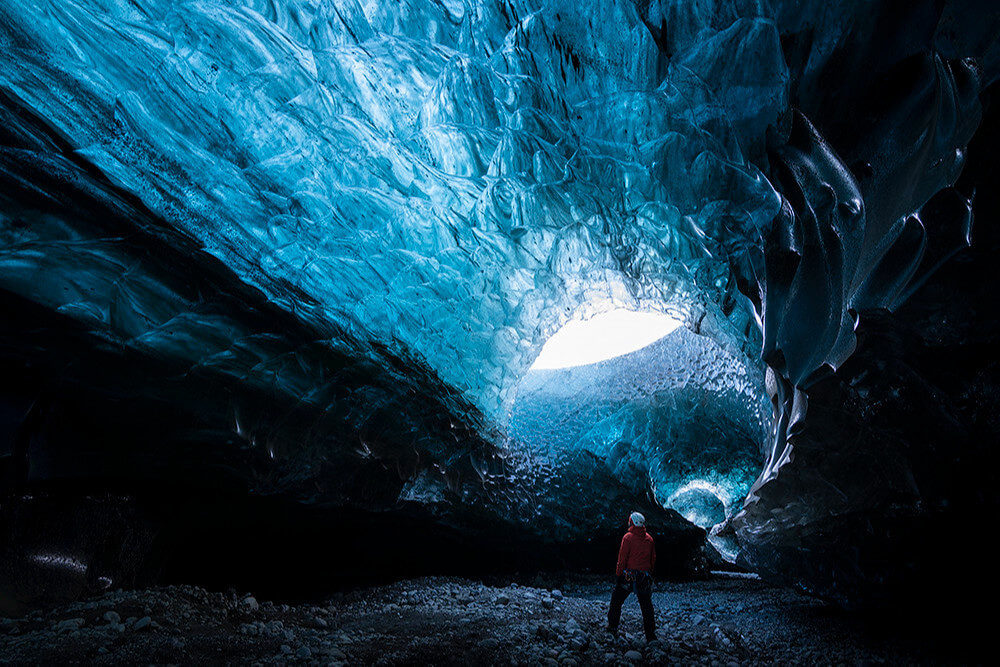 Vatnajokull National Park encompasses around 14% of Iceland making it the second largest in Europe.
The Vatnajokull National Park features huge glaciers, snow-capped mountains, ice caves and a plethora of hiking trails.
The meltwater here is utilised to provide crop irrigation, drinking water for millions of Icelandic homes and for generating hydroelectricity.
Visitors to the park often arrive at Skaftafell. where there is a visitor centre with a camping area and a selection of hiking trails.
The park has a wealth of adrenalin inducing activities with ice-caving, glacial kayaking, snowmobiles, rock-climbing, white-water rafting, skidooing, dog sledding and horse riding being some of the main ones pursued here.
Many sections of the Park are closed during winter due to adverse weather conditions and subsequent lack of transportation so it's best to plan your visit in the summer months with July & August offering the best options.
ICELAND, IN CONCLUSION
With enthusiastic reviews from recent visitors such as ?brilliant, crazy, beautiful?, ?Iceland is the most beautiful country of the world? ?It's a wonderful country with lovely people.
Very safe atmosphere.?, ?Beautiful scenery lots of trips out.? and more, this article will hopefully serve to introduce Iceland as a country to rival any of the more popular holiday destinations in Europe.
Known for being one of the safest countries to travel in the world, the Icelandic people are both friendly and welcoming.
And whether you look for culture, restaurants, beaches, nightlife, awe-inspiring landscapes, the ubiquitous Northern Lights, or sheer adrenalin pumping activities on your annual holiday, Iceland is blessed with all of these in abundance.
In short, Iceland is truly Europe's hidden gem that is simply waiting for you to discover!
Our friendly team at Northbound are, all local travel enthusiasts and we're here to help with advice and recommendations on any of the places that you're looking to visit so please do not hesitate to get in touch with us here or by writing in the comments section below.
---
---