Your guide to fuel prices in Iceland and where to fill up your car for the least amount of money.
---
Lowest gas prices today:
Petrol: 274.7kr per liter
Diesel: 283.7kr per liter
Highest gas prices today:
Petrol: 327.9kr per liter
Diesel: 328.1kr per liter
---
Gas Price Calculator
Use this calculator to estimate your fuel costs during your trip in Iceland
---
Gas prices in Iceland are pretty outrageous, to say the least. Most people are surprised when they arrive and realize they may not have prepared for fuel costs in their budget.
Rule of Thumb:
Fuel companies like ÓB, Orkan, Dælan, and Atlantsolía are usually the cheapest options while stations like N1 and Olís are costlier.
If you're driving the ring road, there's every chance you may end up spending more on fuel than the actual car rental.
Currently, the cheapest gas station in Iceland is Orkan. (Updated September 5th. 2023)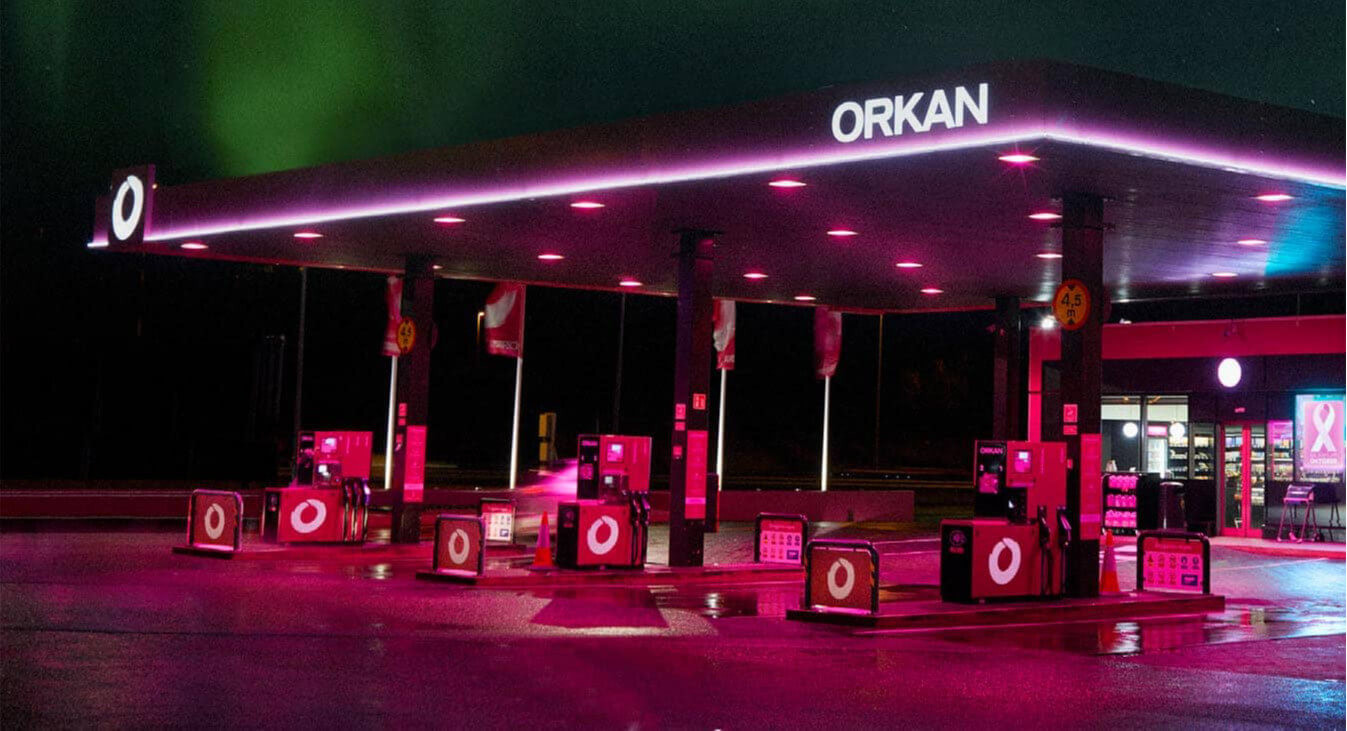 When Costco first opened, their fuel was listed at 169.9 ISK per liter. At that time, the closest competitor was 185.7 ISK per liter.
Pretty incredible! And whilst the price has now risen due to gas price inflation others have used this as an opportunity and lowered their prices to better the prices at Costco.
The main issue is that Costco requires membership for purchasing gas, so most travellers will be forced to fill up elsewhere.
There are still some other great options within Reykjavík such as Spöngin over in Grafarvogur which regularly has fair prices and also Skemmuvegur.
When returning your rental vehicle, you will be required to return it with a full tank. There is a gas station at the car rental area of the airport called 'Orkan', this would be the best location for you to fill up as if you fill up further away you may use too much gas and the agency may charge you for this.
It's important to know that if you choose the Fill-Up option at the pump, then the station usually makes a hold of about 200 EUR on your card. This hold should be released immediately after, but this can be delayed. It's securer to simply select a set amount.
Check out 10 Common Mistakes when renting a car in Iceland.
---
Cheapest Gas Stations in Reykjavik and the Ring Road
Updated 2022
Reykjavik
South-west region
South Iceland
East Iceland
North Iceland
Westfjords
West Iceland
If you intend on driving the ring road or heading into the West Fjords then I would recommend filling up whenever you get the chance. Over in the East of Iceland and the West Fjords, gas stations are few and far between!
You can pay by card at most gas stations, with no requirement to head into the building to pay. It's very convenient for when you're in a rush!
If you check out this website, you can see the current gas and diesel prices for some of the main gas stations in Iceland. It will give you a quick glimpse of what you may expect to pay whilst here!
You can also check out Global Petrol Prices for the average gas prices in Iceland.
---
---
Map of Fuel Stations in Iceland
This map shows you most of the locations for fuel stations in Iceland.
I hope this helps you on your journey.
---
---