Traveling the Route
The Kjölur Route (F35) (also known as the Kjalvegur Road) runs between the Langjökull and Hofsjökull glaciers on the Kjölur plateau at an altitude of 600-700 meters. The road is 170km in length from the south at Gullfoss to the north in the Blöndulón valley. The Kjölur highland pass dates back to Viking times and for many years possessed a dark reputation for being dangerous and haunted. While the road itself is rugged and barren, the treasures of the highlands to the east and west offer a chance to experience Iceland's diverse landscape.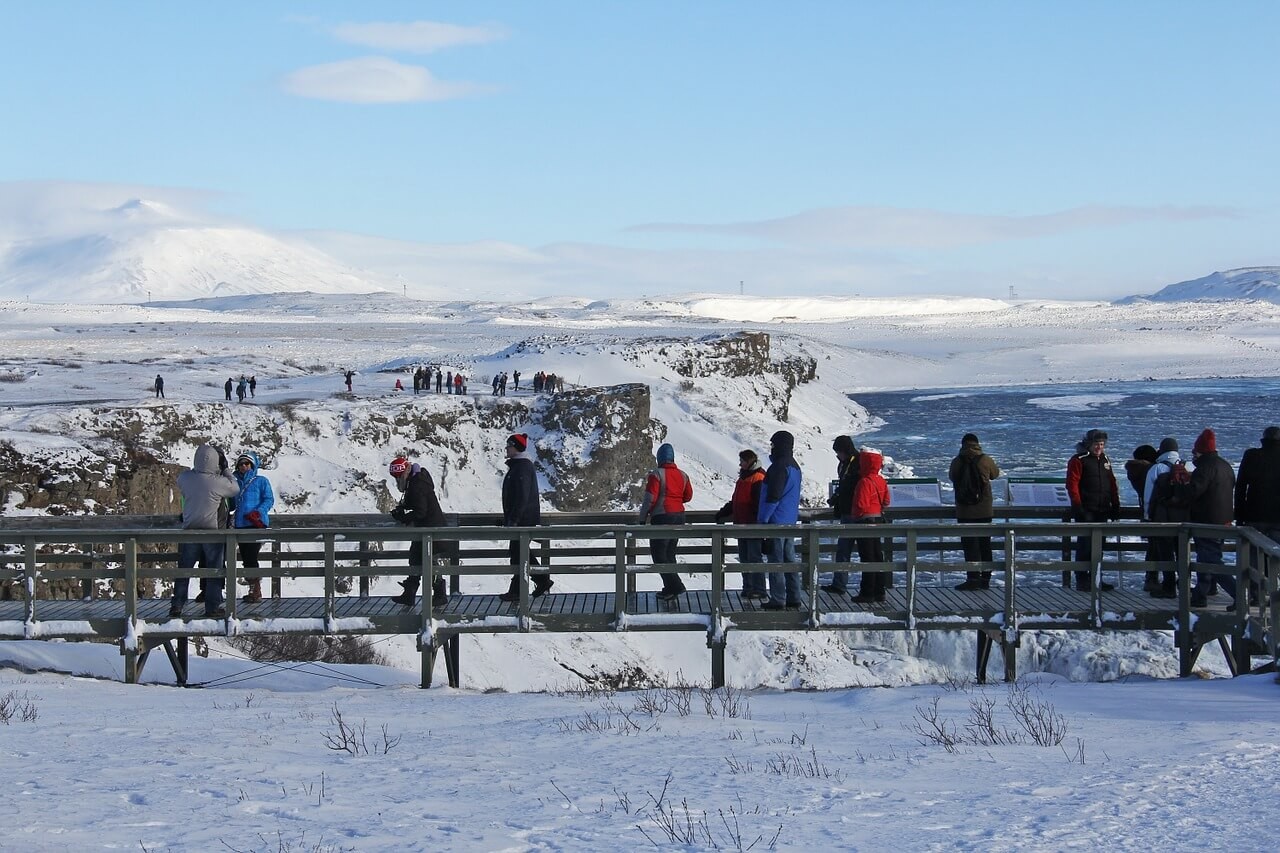 Four Stops
The Kjölur Route leads to accessible, but still remote, interior adventuring. It's worth setting aside a few days to explore the area - the more time outside your vehicle, the greater your experience. Stops at Gullfoss, Hvítárvatn, Kerlingarfjöll, and Hveravellir are easily reached from F35 with hiking, camping, and scenic photographic opportunities abound amidst the geological wonders and raw natural beauty.
4x4 Only - Most car rentals do not permit their vehicles on this road unless the vehicle is a 4x4 that is allowed on F-roads.
---
Search and Rent a 4x4 Right Here!
-----
Things to Know
F35 is a class F road (mountain road) meaning it is unpaved, requires a 4x4 vehicle, and is open seasonally (typically between July and September). Expect cold temperatures and rapidly changing weather patterns. As always in Iceland, you will want to keep an eye on road conditions via road.is and safetravel.is.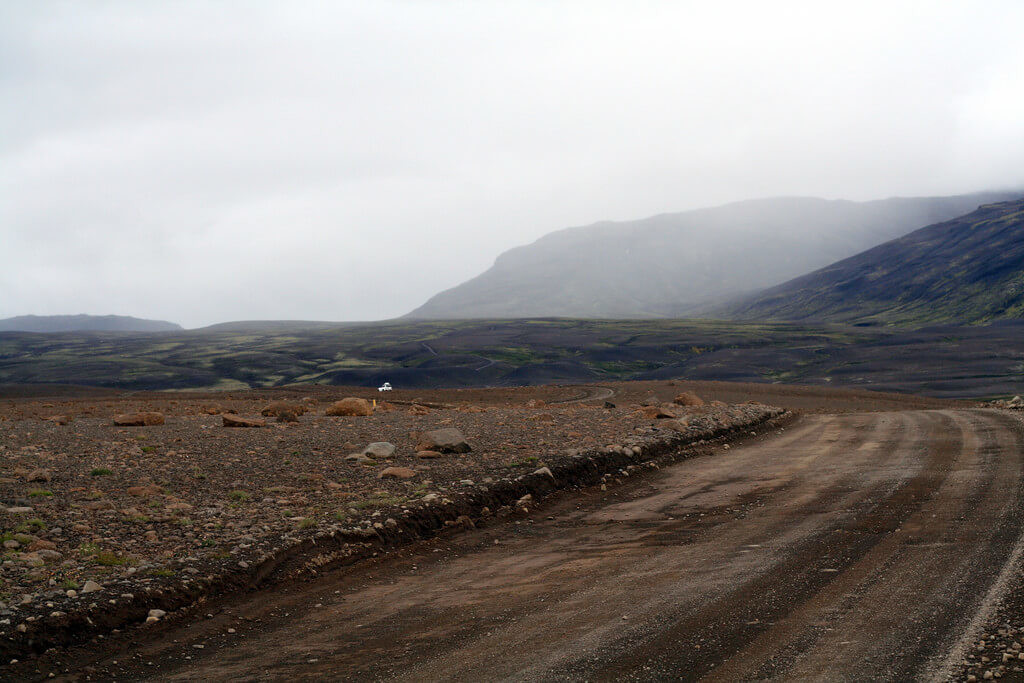 If you're renting a car in Iceland, check out our 2020 Iceland Car Rental Definitive Guide!
For Further Adventure
For those looking for greater adventure, there are guided tours of glacial caves, horseback excursions, rafting on the Hvítá rapids, ice climbing, fishing, and more.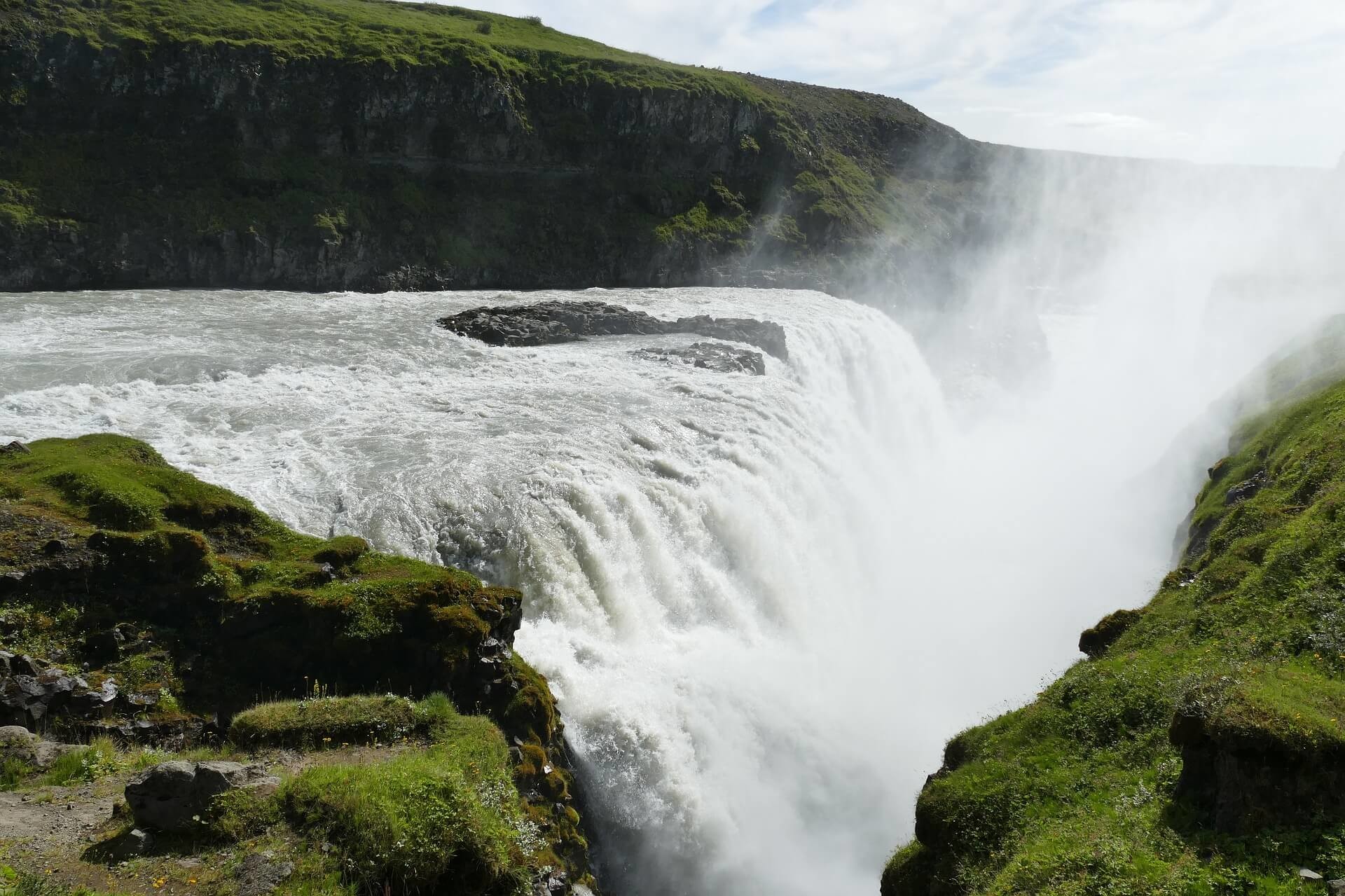 Gullfoss Waterfall
Gullfoss (Golden Falls) is 113km east of Reykjavik and open year round. This popular stop is accessible from the Ring Road. Planked pathways provide multiple viewing points of the falls from above and below. The falls span the width of the Hvítá River, which is fed by Iceland's second largest glacier, Langjökull. At Gullfoss, the water traverses in two stages, the first 11m and the second 21m, and plunges a total of 70m into the Gullfossgljufur canyon. The falls are widely considered to be among Iceland's most spectacular. From above there's a breathtaking view of the water appearing to descend into an abyss.
The Sheep Farmer's Daughter
Gullfoss offers a positive environmental story. In 1907, an Englishman named Howell tried to buy the falls from its owner Tómas Tómasson. Tómas would not sell the land, however, he did lease it to Howell. Howell's aspirations to harness the energy from the falls and fuel a power plant would have ruined the landscape forever. Tómas's daughter, Sigríður Tómasdóttir, fought to have the lease contract nullified and protect the falls. She secured a lawyer in Reykjavík and battled relentlessly. Legend recounts Sigríður making the 100km trek from Gullfoss to Reykjavík on foot for court challenges. In 1929, after years of legal struggle, Howell gave up his plans and the lease. In 1979, Gullfoss was officially designated as a nature reserve. Today, Sigríður Tómasdóttir is considered Iceland's first environmentalist and there's a monument in her honor at Gullfloss. Her lawyer, Sveinn Björnsson made history as well, becoming the first President of Iceland in 1944.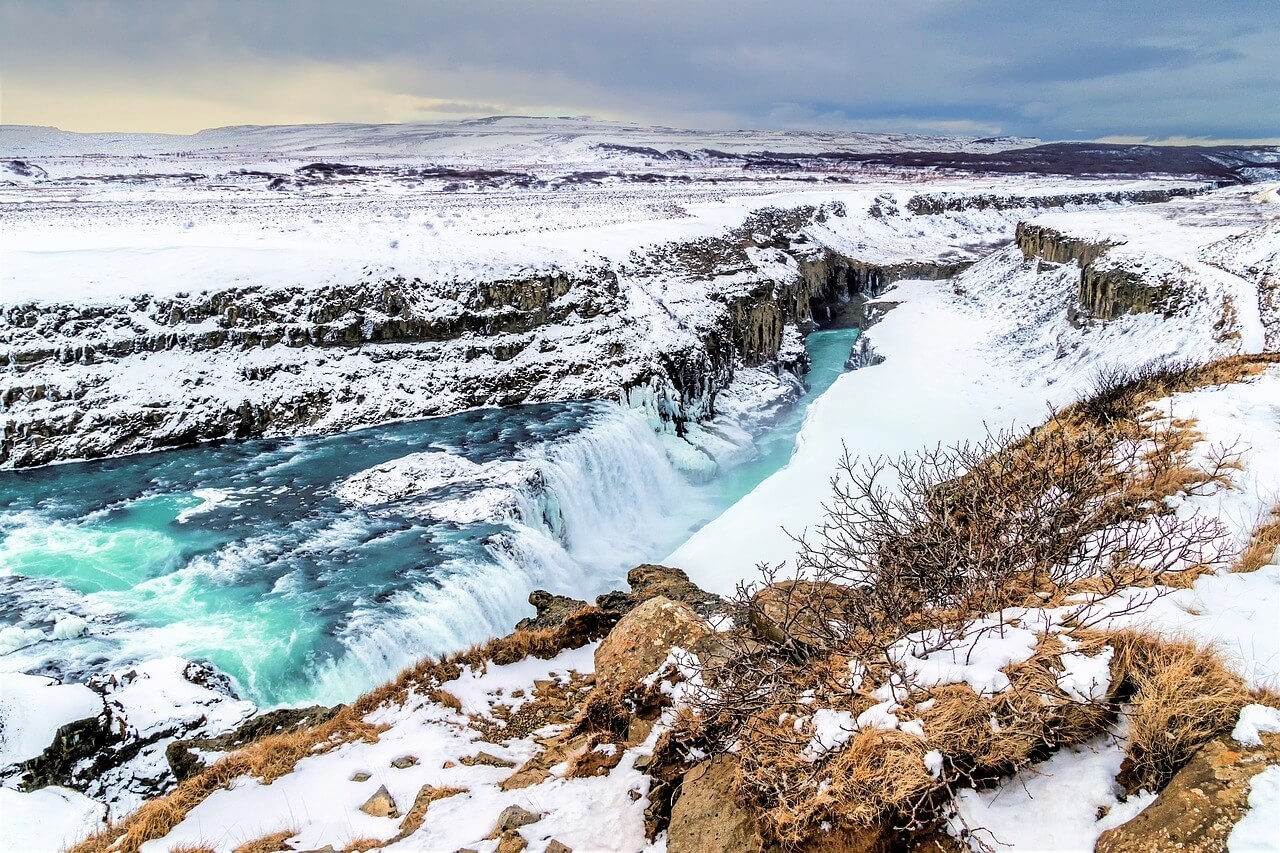 Starting at Gullfoss
In addition to Gullfoss's location at the southern entrance to the Kjölur Route, the falls are noteworthy for their place in 20th century environmental history. In Iceland, there's a balance to be maintained between respecting the land and utilizing its energy. As you enter the protected and less travelled interior highlands via the F35, you will experience extremes in landscape and a delicate ecosystem. Nature reigns supreme in this environment and often puts human life in perspective.
Hvítárvatn
Our second stop, Hvítárvatn (White River Lake), is 35km north of Gullfoss. The lake sits on the eastern edge of the Langjökull glacier and is easily accessible from the Kjölur route. Hvítárvatn is the source of the river Hvítá - a popular place for white water rafting tours. The area surrounding Hvítárvatn is undeveloped and offers a striking transition from the tourist activity of Gullfoss. There is a simple travel hut for overnight stays that was built by the Icelandic Touring Association in 1930. For the record, it's widely believed to be haunted by a young woman, but don't let that deter you from a visit to this treasured natural spot.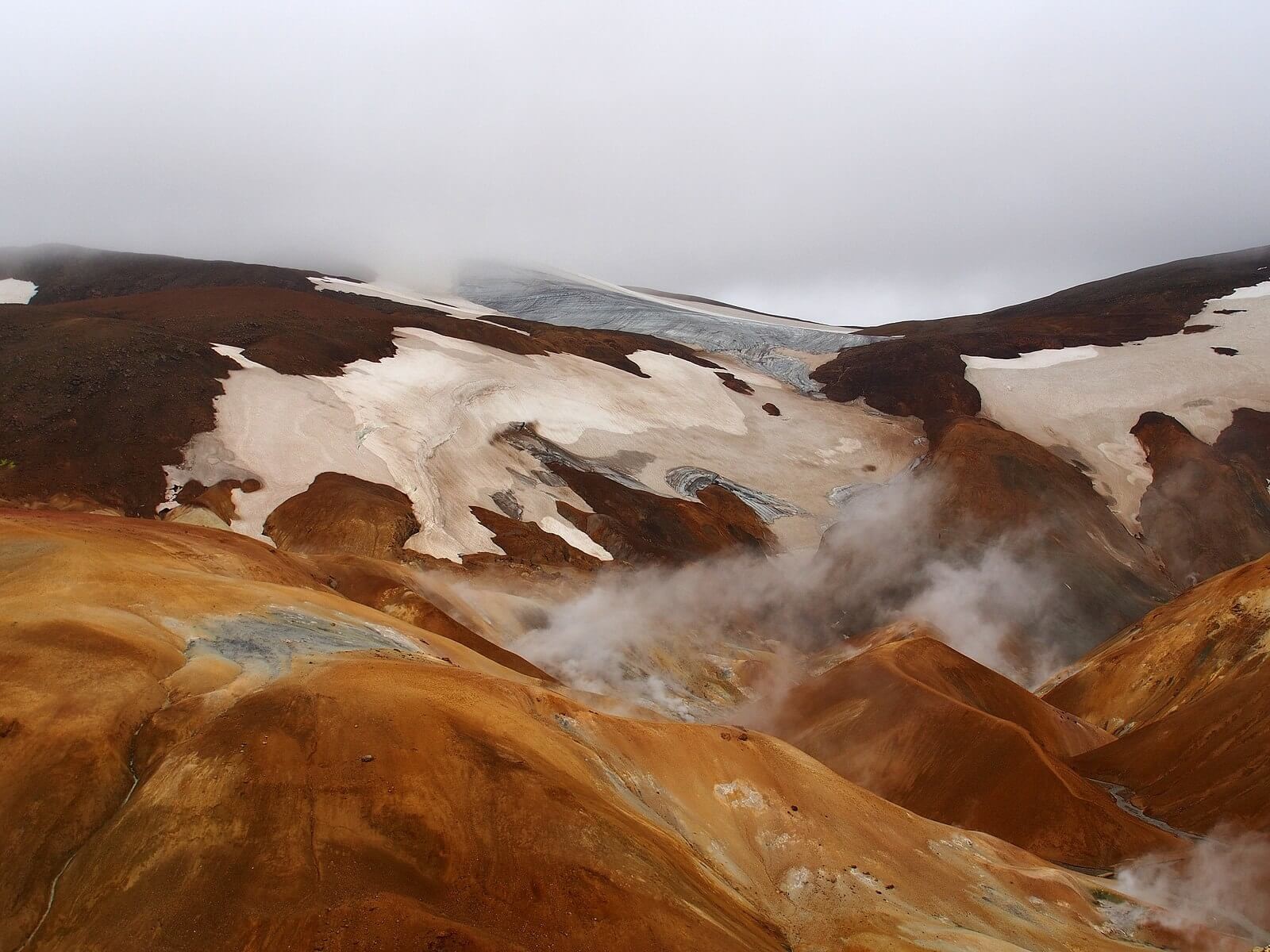 Kerlingarfjöll
Colorful Contrast
Back on the Kjölur Route, we head toward our third stop, Kerlingarfjöll. From F35, take an east turn on F347 and continue driving for 10km. The Kerlingarfjöll area is approximately 100 km² with mountains between 1000-1500 meters in height. Kerlingarfjöll is a must for summer hiking enthusiasts and photographers. A mix of rhyolite in the mountains, snow tipped peaks, minerals from the hot springs, and remarkable vegetation give the range its renowned color. The palette of rust, sapphire, citrine, and emerald provide a contrast to the expanse of dark rock that covers much of the area surrounding the Kjölur Route.
Explore
The Kerlingarfjöll highland outpost was formerly a summer ski area. It's an excellent place to stay the night with a variety of accommodations. There are also campsites located at Ásgarður past the Gýgjarfoss waterfall with a geothermal pool a short walk away. Over 20 hikes are accessible from Kerlingarfjöll and information is available on site. The hikes range in ability and length, from an easy 1km walk to a 50km loop offering access to panoramic viewpoints, deep valleys, waterfalls, rivers and geothermal spots.
Trolls?
The name Kerlingarfjöll (Old Woman's Mountains) stems from a dark pillar in the range called Kerling. The unusual towering form was said to be a female troll who turned to stone as the sun rose. We won't get into Iceland's troll stories here, but the more time you spend off grid, the easier it is to understand the role of landmark and legend in landscape.
Dark side of the route
After Kerlingarfjöll, we head to our next stop Hveravellir. As you make your way north, there's another noteworthy Kjölur marker located on the west side of the route. Beinhóll (Bone Hill) is the site of a tragedy that occurred in 1780s. Two brothers, their guides, horses, and a flock of 100 sheep died in an early winter snowstorm here. For many years after the route was avoided and considered cursed and haunted.
Hveravellir
Fire and Ice
Hveravellir (hot spring fields) sits 100km north of Gullfoss at the northern end of the Kjolur Route. This beautiful and unique nature preserve is known for geothermal pools, fumaroles, and water holes. Hveravellir provides another glimpse into the elemental mix of fire with ice. The earth is fantastically alive boiling up from the heat below. At Bláhver (blue hot spring), the water flows both hot and cold making it easy to regulate the temperature and a popular bathing spot.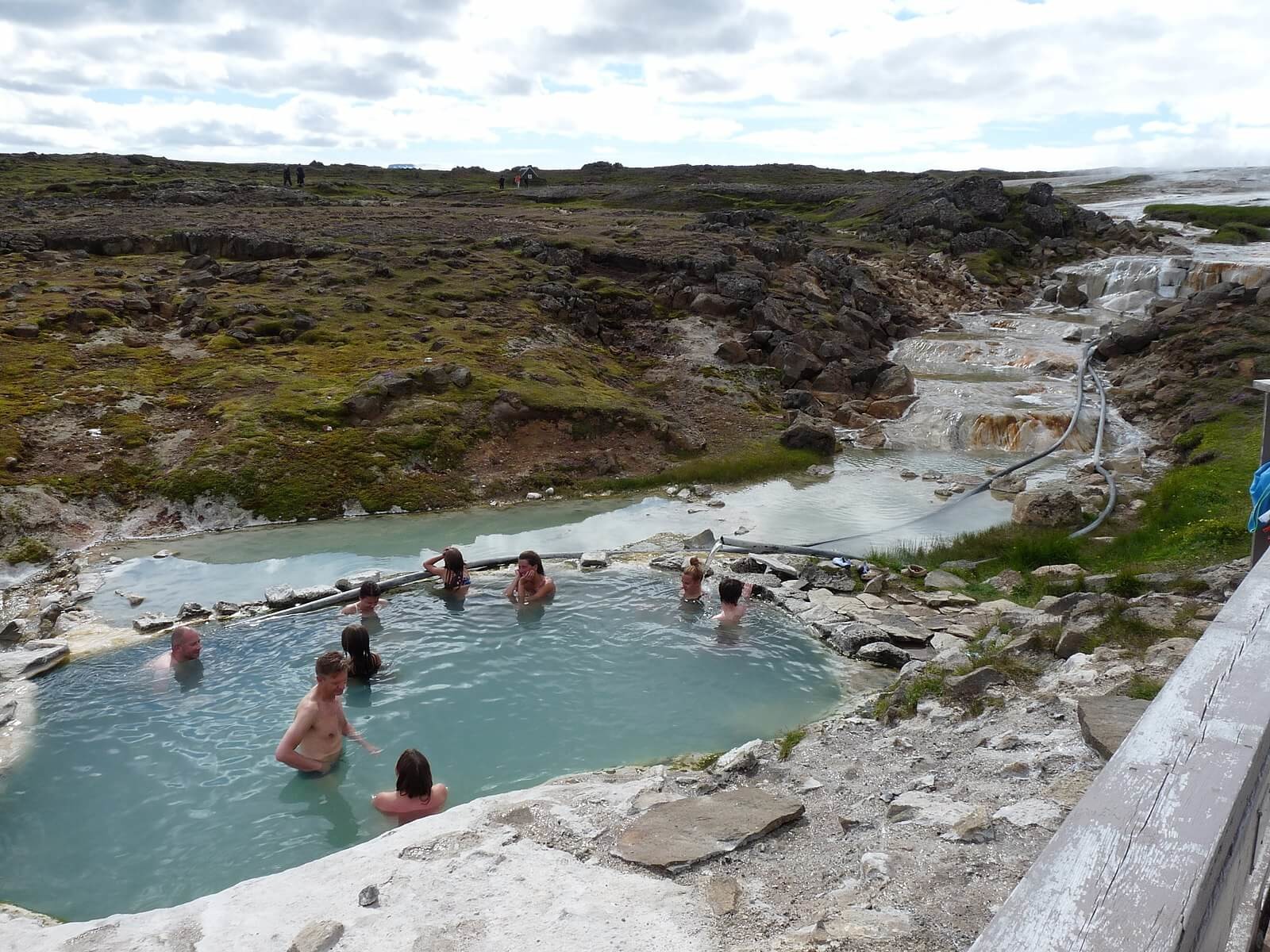 Base Camp
Hveravellir has been a protected area since 1985 and is manned year round. There are two camping houses and a small restaurant open in the summer months. There's more to Hveravellier beyond the popular communal pool. Explore varied hiking options, including Kjalhraun, a 12km² lava field. There are also magnificent spots to experience the full majesty of Kerlingarfjöll from a distance and treks toward the Langjökull glacier.
Outlaws
Hveravellir also has a colorful story that dates back to the mid 1700s. At that time, criminals could be sentenced to banishment in the highlands. Surviving 20 years granted them a pardon for their crimes. An outlaw and his wife, Fjalla-Eyvindur and Halla, faced this punishment and are said to have survived using the area at Hveravellir as a shelter. They were able to remain warm and boil meat in the hot springs. One of the springs is named after Fjalla-Eyvindur and a marker denoting a shelter used by the infamous duo was added to the site in 1998.
For those interested, there are hikes that connect Hveravellir with Kerlingarfjöll, Hvítárvatn, and Gullfoss, affording an experiences one wouldn't otherwise get from road stops.
Opening Dates - Kjalvegur F35 typically opens up somewhere between June 8th and July 1st.
Coming off the Highland Route
The Kjölur Route ends in the Blöndudalur Valley. F35 dead ends with a hard turn onto R731 and leads onward to the Ring Road. This completes your journey across the highland route and brings you to the picturesque north of Iceland. Cheers!
http://gullfoss.is
https://www.nat.is/nateng/hvitarvatn.htm
http://www.kerlingarfjoll.is
http://hveravellir.is
Related Articles