The 15km drive on road 214 from road 1 to Þakgil (Thakgil) takes 30 - 40 minutes without stops. The route, Kerlingadalsvegur, is graveled and can be for some drivers a bit challenging. It is important to drive carefully because the turns are sharp in some areas and rocks and holes can be found on the road. Road 214 is not an F-Road but there is no winter service so it is closed during the winter like the F-Roads. Make sure that your supplier has no restrictions on this road before entering it.
DIFFICULTY LEVEL - EASY 
Official name: Road 214
Known as: Kerlingadalsvegur
Opening dates: No winter service
Length: 15 km
Fuel Stations: The nearest fuel station is at Vík.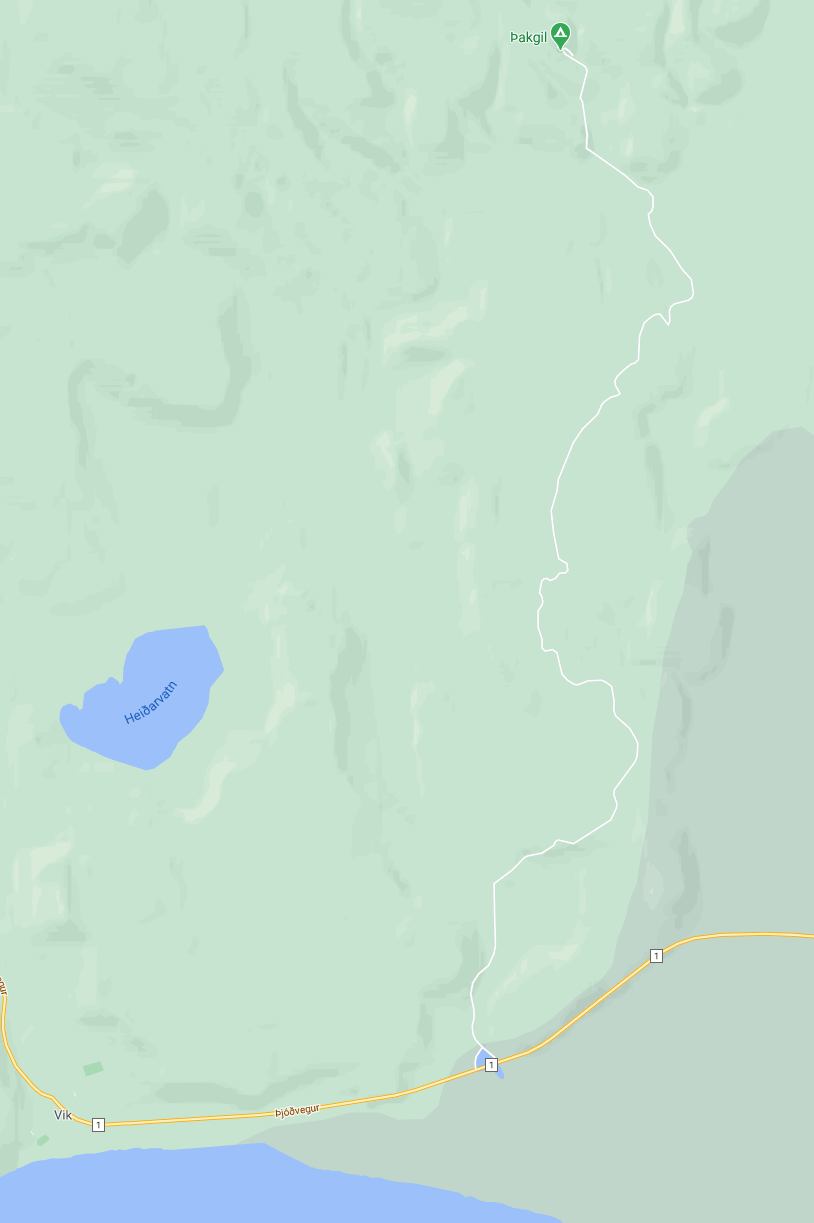 About the Area
Þakgil (Thakgil) is situated in South Iceland, about 20 km from Vík. Þakgil (Roof Canion) is a tiny well-sheltered canyon, in the middle is a grassy plain floor which serves as a camping area. Þakgil takes you closer to the highlands without the use of a 4x4, it is truly a hiker's dream to visit and is a highly recommended destination for all nature-loving travelers.
Recommended Vehicles
You can get to Thakgil on a 2X2 vehicle but there are steep hills on the way so a 4X4 is a safer option.
Related Articles:
Driving in Iceland: Road Rules